Welcome to the cartel, drag addicts.
Truth be told, we're still hungover with the sickening looks that were served during the finale of Drag Den Philippines. The show spanning two months was short but sweet, yet still delivered and made its mark for the Filipino queer community to remember. Whether you're team Naia, MC, Shewarma, or any of the queens, you can't deny that all the plot twists and unexpected awards that were given during the finale was one heck of a Dragdulan to wrap things up. Below, we've listed down the stellar fashion moments that slayed.
READ MORE: LOOK: This Filipino Creative Made A Jollibee Doll In Drag
MANILA LUZON'S BREATHTAKING YELLOW GOWN
When Filipino designer Francis Libiran offers to make you a gown, you have to be this EXTRA. Manila Luzon wears his creation in the signature yellow shade the show's Drag Lord is known for. It's a nod to the iconic campy pineapple dress Manila wore in RuPaul's Drag Race.
NICOLE CORDOVES AS THE NEON DEMON
As the Drag Dealer of the show, Nicole Cordoves she had to look major for Drag Den's finale night. She delivered us a look that turned heads in a neon latex dress and leather gloves by Just Bonita. Did you know that she was also supposed to have two outfit changes? Period.
LADY GAGITA'S DRAG RIDER
Now THIS is how you do a finale look. Lady Gagita dedicates her outfit to all our Grab drivers who tirelessly work hard day and night just to serve. The look was a team effort with queen's partner, Mond, designing the motorcycle ensemble, the bodysuit made by Cynthia Salting and body armor by Jay Cayabyab. She was crowned Aling Puring of the season because of her cool merch.
NAIA BLACK'S CROWNING GLORY
Bow down because NAIA Black has finally arrived. The first ever Drag Supreme was regal in a nude illusion dress with pink fringes by Santi Obcena and a pink tulle cap to match her strawberry blonde hair. On your knees now.
SHEWARMA'S DOMINATRIX FANTASY
After everything is said and done, still, she will rise. Shewarma was a phoenix rising from the ashes in a leather ensemble with lace-up details, a dramatic trail, and chains and ringlets that chimed when she walked.
MC'S (MARIA CLARA) HOMAGE TO THE SARIMANOK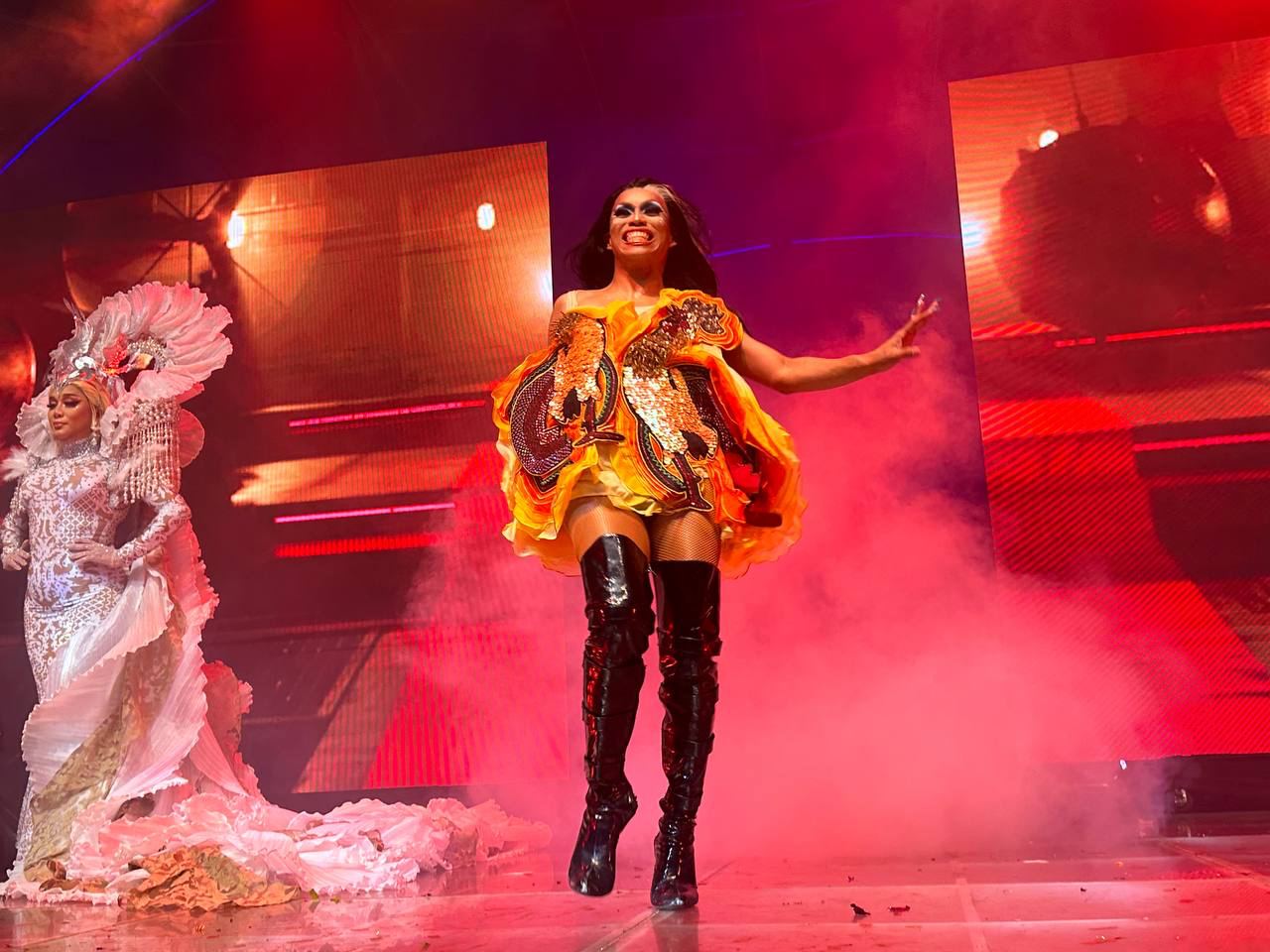 What's more Filipino than a sarimanok reference? MC or Maria Clara wore an embellished top by Maison Soriano styled with thigh high latex boots. She was crowned 2nd runner up of the season. As Rachel Chu of Crazy Rich Asians once said, bok, bok, bitch!
BARBIE-Q AS THE MOTHER OF THE SEASON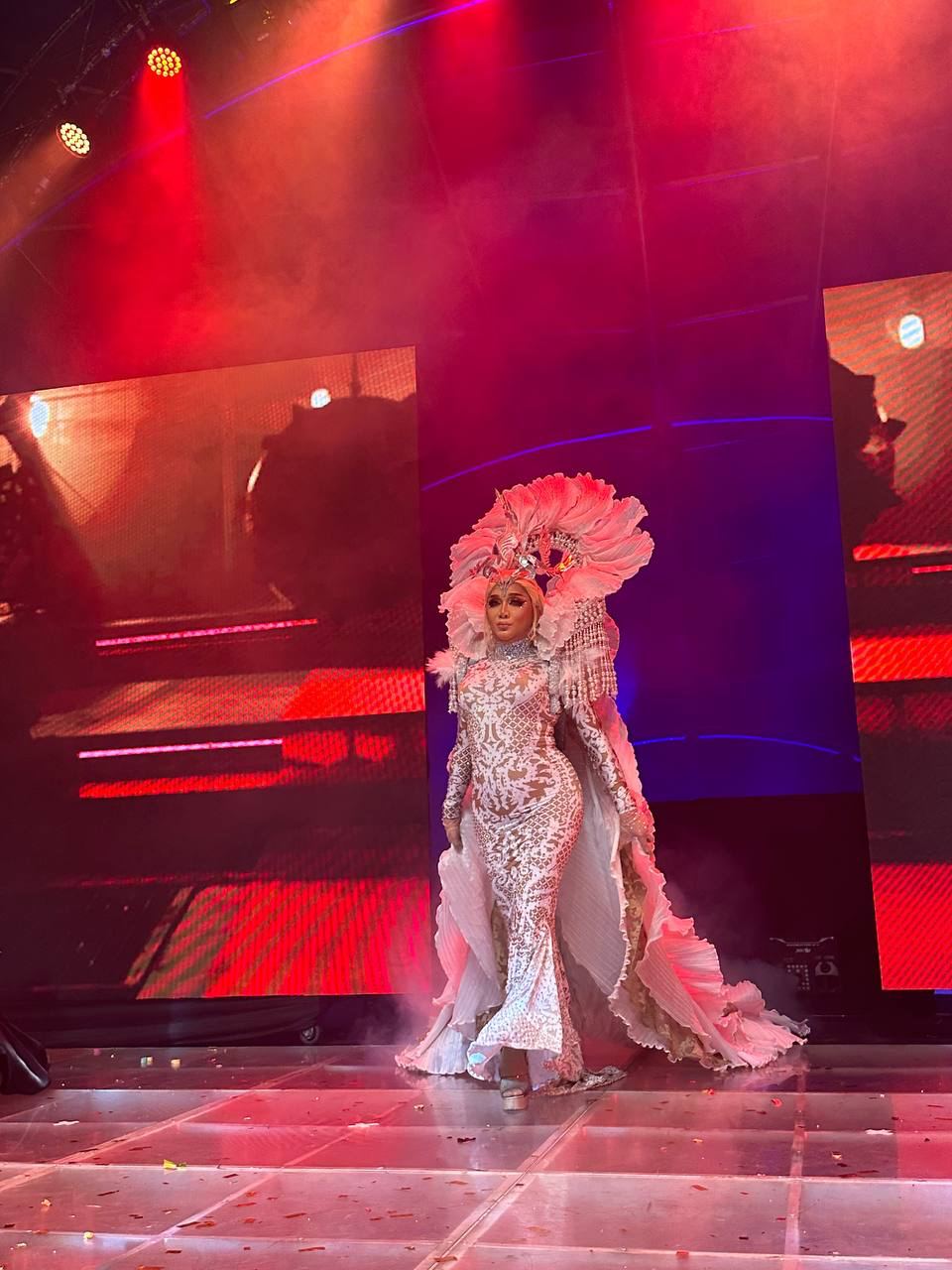 Barbie-Q's outfit at the Drag Den finale was just as majestic as her. The pleats on her gown's trail and on her head piece emulated the Philippines' marine life. The all-white ensemble earned her the Grand Mother of the season award. Well-deserved.
PURA LUKA VEGA'S UNHOLY OUTFIT
Pura Luka Vega channeling Jesus Christ and Mama Mary simultaneously is as campy as it can get. A lady in mourning, the drag queen wore a black avant-garde look by Santi Obcena and played it up with lots of lace and dark roses. She was given the "Miss Fortune" award by the end of the night.
O-A/ODASHA FLOP AS THE BUTTERFLY QUEEN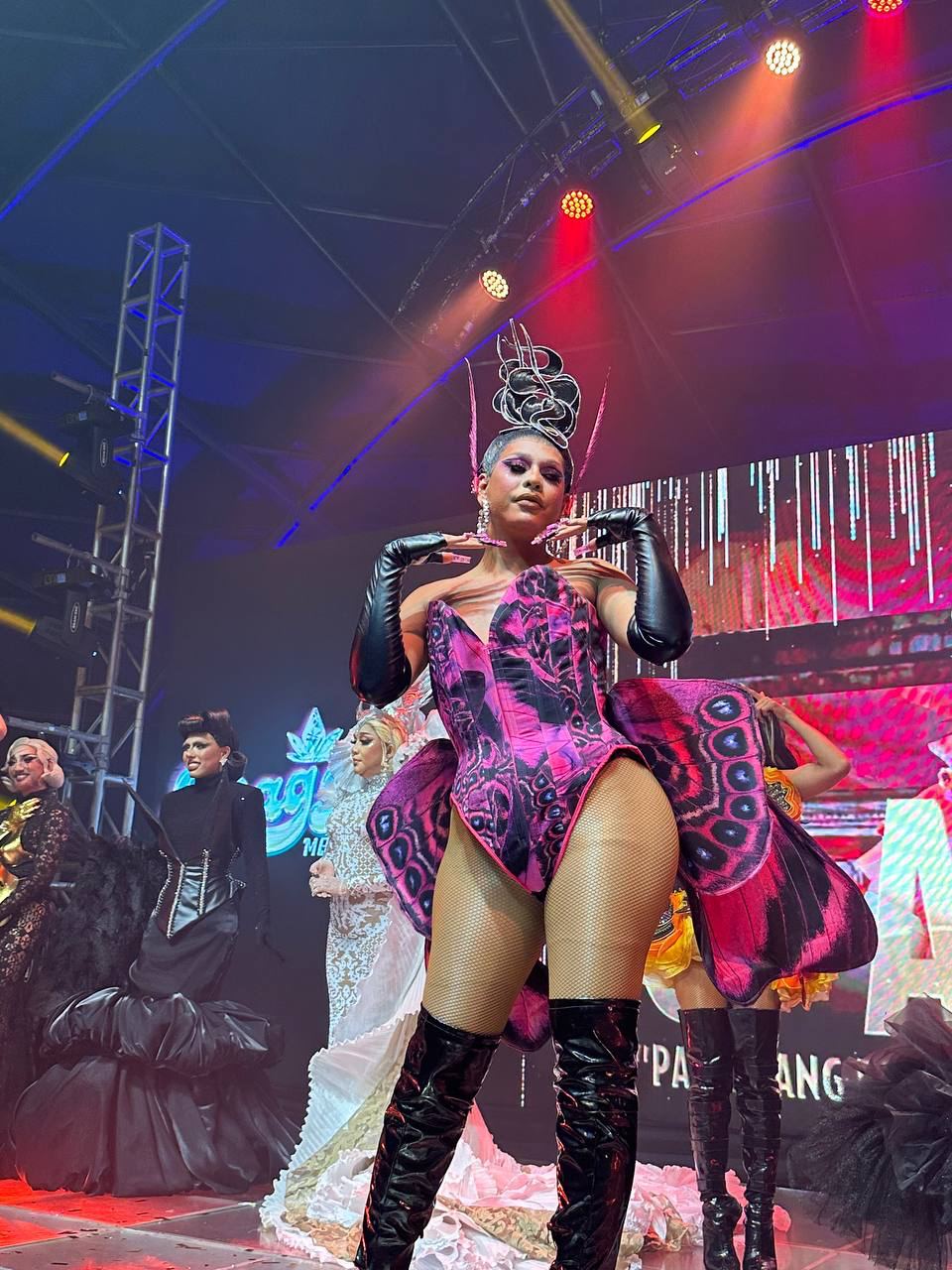 We honestly couldn't choose between O-A's butterfly look or her foxy lady performance outfit cause she really went the extra mile for the finale. The drag queen was awarded as the Panlasang Pinay or Miss Photogenic of the season.
ARIES NIGHT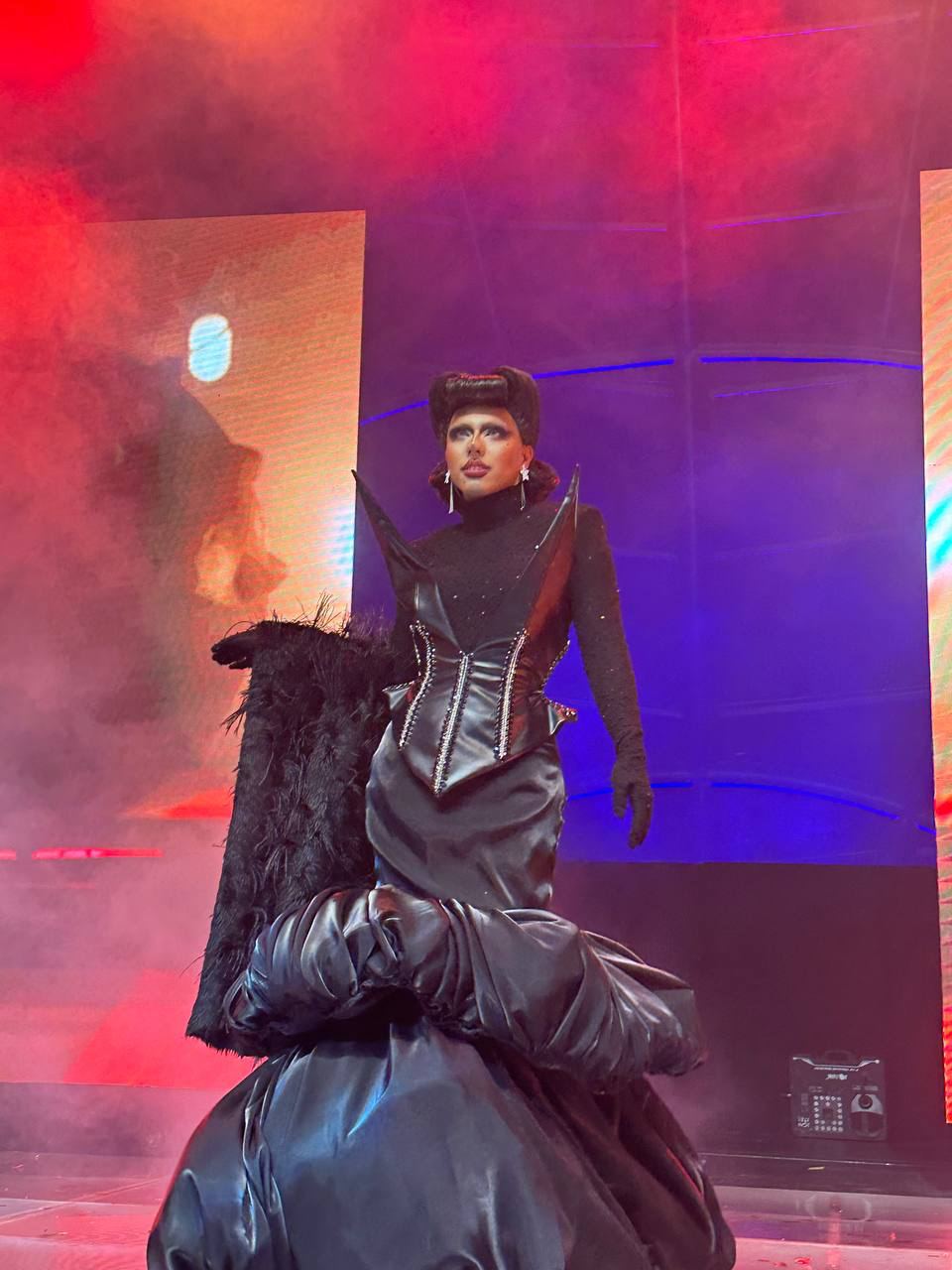 Presenting, The Miss Understood award aka The Look Queen of the season. Aries Night played with fire during the finale in a dark, romantic gown that was witchy enough to earn her the Look Queen title.
SASSA GURL IS THE LIVING MANNEQUIN
The show's Drag Runner had some unfinished business at the finale. Sassa Gurl was a living mannequin brought to life by designer Fernando Garcia, sealed by a dark red lip.
DIRECTOR ROD SINGH'S HIGH-SHINE MOMENT
Last but not the least, we have Director Rod Singh—the brains behind Drag Den. Wearing an ultra sparkly gown by Jan Garcia, another fact about this look is Rod's makeup was revealed to be done by Drag Race PH queen, Min Ortiz. Queens supporting queens, always.