From a subversive rom-com about an iconic blonde lawyer to a Netflix drama about the pain and misery of marriage, this weekend watchlist will give you more reasons to be okay with being single.
Related: Weekend Watchlist: 13 Binge-Worthy Shows For Your Weekend
Trigger warning: Today is Singles' Day. Even if you have yet to find "the one," we're giving you a reason to feel good while reveling in life by your lonesome. So whether you've been ghosted, the ghoster (seriously what's your problem), in a complicated status, or as Emma Watson puts it, "self-partnered," our weekend watchlist brings you some movies that will make you feel better with your single blessedness.
LITTLE WOMEN
Greta Gerwig's Academy Award-winning adaptation of the Louisa May Alcott classic is a compelling tale chronicling the coming-of-age of the March sisters Jo, Meg, Amy and Beth in nineteenth-century America. Little Women meticulously intertwines the themes of love, survival, and even death, featuring multilayered characters that you'll root for fall in love with. Take the protagonist Jo (Saoirse Ronan) for example who, even amid her youthful struggles to understand the meaning of love and womanhood, is still able to transcend personal and societal hurdles through passion, grit, and fearlessness. Little Women is available to stream on Netflix and features a star-studded cast with names like Emma Watson, Florence Pugh, Eliza Scanlen, Timothée Chalamet, Laura Dern, and Meryl Streep.
LEGALLY BLONDE
Who needs a boyfriend if you're like the stereotype-smashing sorority-president-turned-Harvard-law-graduate Elle Woods? Headlined by Oscar winner Reese Witherspoon, Legally Blonde has become the quintessential romantic comedy, which has a feminist storyline that is as subversive as it is wholly entertaining. Based on Amanda Brown's novel of the same name, it follows Elle Woods who, after getting dumped by her boyfriend Warner Huntington III (Matthew Davis), overcomes societal judgment and prejudice from her peers after successfully cracking a case using her fashion and perm knowledge.
And who would forget Elle's winning monologue at the end? If there is a rom-com character who has perfectly embodied being iconic, that's our Gemini vegetarian, scented resumé-wielding, and pink-loving Elle. Legally Blonde has become so successful that it was followed by two more films, a Broadway musical, and a Legally Blonde 3 film coming out next year. It is now streaming on HBO Go.
MARRIAGE STORY
You might have seen those memes with Scarlett Johansson and Adam Driver passionately arguing with each other. Well they are all from Netflix's devastating family drama Marriage Story, which, as the title ominously warns, is about a clashing couple who are in the middle of a grueling divorce that forces them to their extremes. Directed by Noah Baumbach, this movie is nothing about happiness and everything about despair and misery. With career-best performances from Johansson, who plays theater actress Nicole, and Driver as theater director Charlie, Marriage Story makes you feel perfectly alright with your singleness and also implores you to think multiple times before committing to a permanent relationship, or else this harrowing fictional scene might become your reality in the future.
THE SECRET LIFE OF WALTER MITTY
If you want to feel adventurous this weekend while you're on your couch basking in your singlehood, then Ben Stiller's endearing offering, The Secret Life Of Walter Mitty, will give you just the right vicarious experience. Directed by and starring Stiller as the titular character, the dramedy follows the timid magazine photo manager Walter Mitty, who chronically daydreams and one day is thrust to a true-life adventure that will make him appreciate and experience the profundity of life. With breathtaking scenery, astonishing storytelling, and a trippy soundtrack, this underrated gem will leave you with strong feelings of wonder and wanderlust.
ONE MORE CHANCE
Perhaps you're asking yourself, what about this heartbreaking romantic drama that will make you feel better? Well, isn't it great to have some cathartic release of emotions, to cry countless times over a complicated love life that's not yours to suffer? Created by blockbuster director Cathy Garcia-Molina, One More Chance is a classic Filipino romance which really needs no further explanation. You just have to rewatch John Lloyd Cruz and Bea Alonzo masterfully wreck you with their performances as Popoy and Basha whose complicated love story will reaffirm your choice of being single. Catch the restored version of One More Chance on Netflix.
THE LOBSTER
If you're in for some eccentric fun, then this dark comedy film from Greek filmmaker Yorgos Lanthimos is the way to go. The Lobster is set in a dystopian future where single people are taken to The Hotel where they are obliged to find a partner within forty-five days or else they will be transformed into animals of their choice. Starring Colin Farrell as the bachelor David who, against all odds, strikes a forbidden relationship with a loner woman (Rachel Weisz), The Lobster takes the theme of being single and flips it inside out, summoning a quirky world that packs an enchanting and literally, a piercing love story.
A SINGLE MAN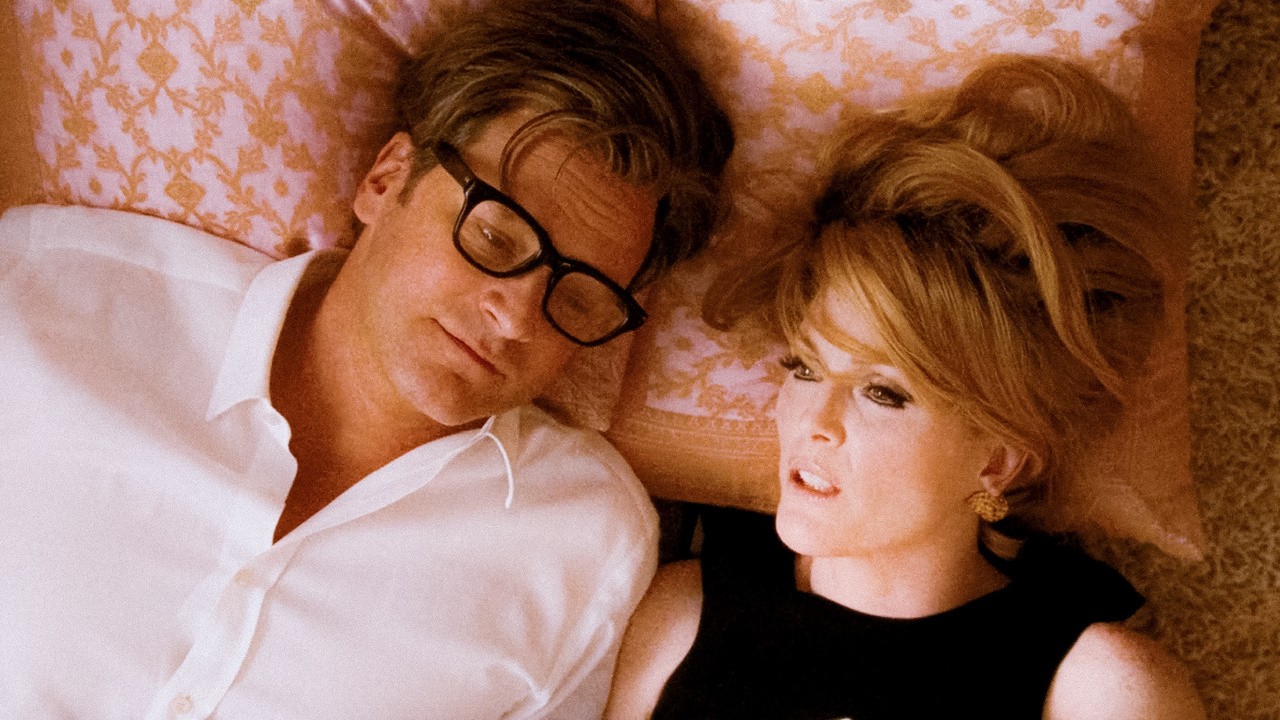 This period romantic drama and directorial debut from fashion designer Tom Ford offers an intoxicating experience that centers on the traumatic combination of love and loss, of pain and regret. Based on Christopher Isherwood's 1946 novel of the same name, A Single Man follows George Falconer (Colin Firth), a gay British professor who desperately tries to keep his life going after the incident that took the life of his longtime partner. In his journey towards making peace with his grief, he's joined by his best friend Charley (Julianne Moore) who's also struggling with her questions about life. Beware, A Single Man is as depressing as it gets but Ford's stylistic rigor and meditative storytelling will reel you in and never let go.
FRANCES HA
Shot in striking black and white, Noah Baumbach's indie darling, Frances Ha, follows Frances Halladay, an aspiring dancer in New York City who struggles with the stress of growing up as a twentysomething, a gloomy career, and a strained relationship with her best friend. Co-written by Baumbach's real-life partner Greta Gerwig, Frances Ha foregrounds the complex beauty of female friendship and has a premise that melds humor and pathos so effectively it will make you call your besties after watching it.
PROMISING YOUNG WOMAN
Are you up for a revenge story? We know that toxic men abound in our society today and Emerald Fennell's debut film Promising Young Woman makes sure that they get the punishment they deserve. It follows the story of Cassie (Carey Mulligan) who, because of the traumatic incident that has happened to her best friend and the unjust system that has allowed for it, takes revenge on predatory men by feigning drunkenness in bars at night. Anchored by Mulligan's tour de force performance, Promising Young Woman features a gripping storyline that attempts to shake the destructive patriarchal society we're living in today.
BLUE VALENTINE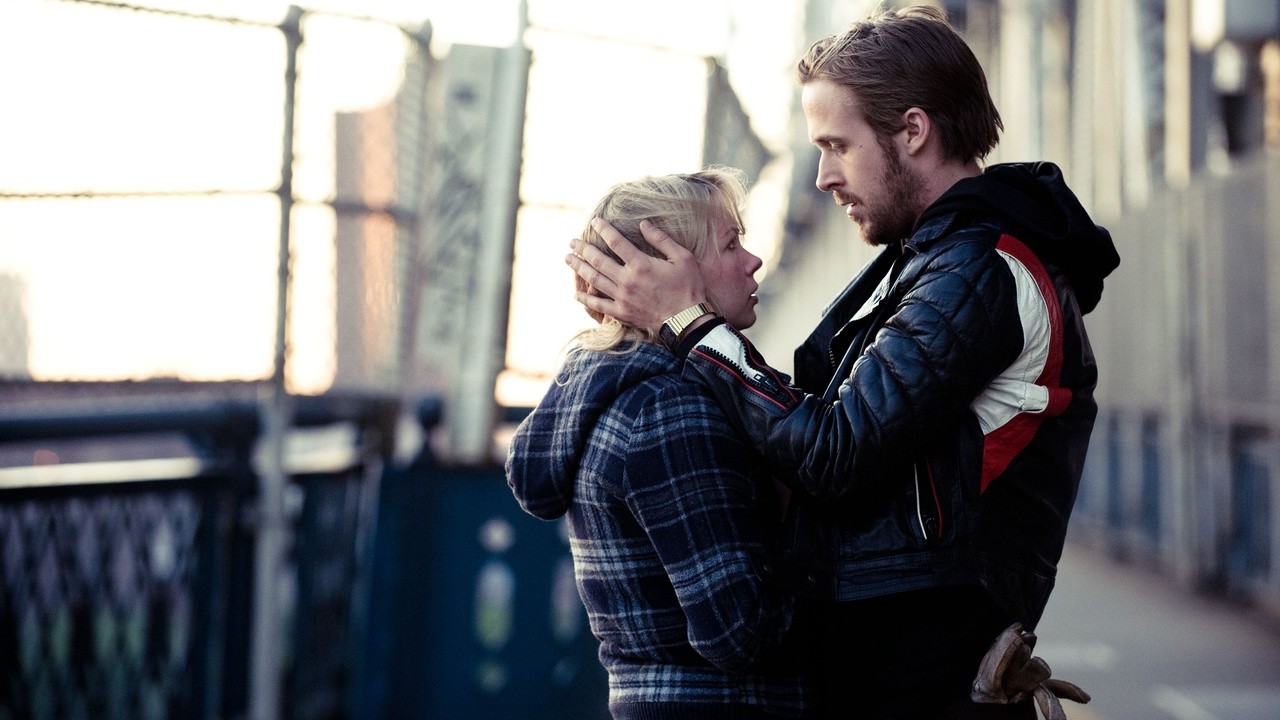 Another painful picture of a love that has withered away, Blue Valentine offers you another chance to cry your hearts out and purge yourself of unhealthy pent-up emotions. Derek Cianfrance's romantic drama tells a nonlinear story of a married couple, Dean (Ryan Gosling) and Cindy (Michelle Williams), whose exuberant relationship at the start ends up being complicated and after a tragic turn of events, results in irreversible cracks at their marriage. Shifting between the recollections of their joyful past and their depressing present, Blue Valentine will, on the one hand, emotionally destroy you and on the other, remind you to take your time being single.
Continue Reading: Weekend Watchlist: 10 Movies And Shows For Your Weekend Escape