It's been more than a year since the performance, but we are still not over what Ella Cruz did.
You probably know who Ella Cruz is. She is an actress, amazing dancer, and occasional motorcycle racer. Chances are you probably saw her on TV in her acting roles or her viral dance performances. Did you also know though that she danced in front of Blackpink? Yes, you read that right, and not only was she great, but their reaction also went viral in the process. If this is the first time you have learned of this, let us take you down memory lane. And if you already know this, it doesn't hurt to reminisce, because it was that epic.
Related: 6 Incredible AC Bonifacio Dance Covers On Her YouTube Channel
Ella Cruz and Blackpink
Ella Cruz has not been shy about her love and appreciation for Blackpink. On numerous occasions, Ella has said that Blackpink is her international idol and role model. In fact, she actually met the girls in 2017 when she flew to South Korea to attend one of Blackpink's music show performances during their As If It's Your Last Era. She also went to their pop-up store and the event where the group was giving out ice cream to fans. Ella vlogged herself unboxing the Blackpink lightstick and for her 23rd birthday, her birthday gift was the Samsung Galaxy A80 Blackpink edition with matching earbuds and watch. She even got to meet Blackpink again when they had their Shopee meet and greet in Manila in 2019. Not to mention she's also done dance covers of their songs on her YouTube channel.
Dancing for Blackpink
Ella Cruz's journey to dancing for Blackpink started in December 2019 when she was informed by Viva that Blackpink was holding a dance cover competition sponsored by Samsung in Indonesia called Awesome Live with Blackpink. Samsung PH wanted Ella Cruz to represent the Philippines in the dance competition, to which she said yes. She only had three days to prepare for the competition, she couldn't bring a hair and makeup stylist with her, their rehearsal music was wrong, and to top it all off, the day before her flight, Mt. Taal erupted and there was a fear that her flight would be canceled. But despite all the hardships and nerves, Ella and her two exceptional dancers killed the performance.
Joined by SB newgen Daphny and newgen Eunice and choreographed by Macky Quiobe, Ella Cruz showed up and showed out. Based on Blackpink's reaction, you can tell it was a moment to remember.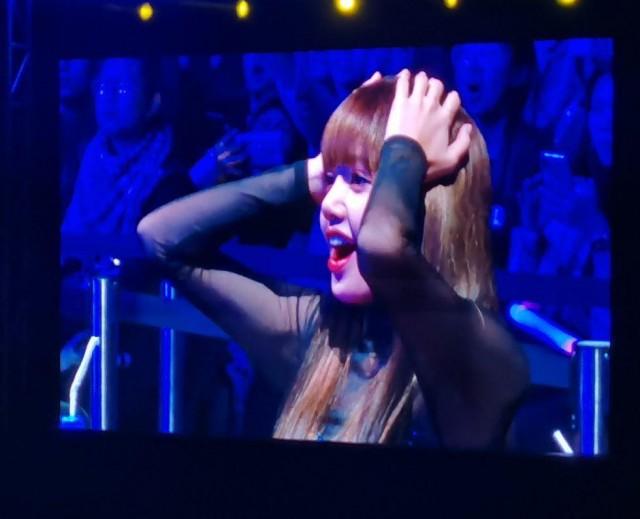 Same Lisa, Same.
Their team, Gabriela Philippines, won "awesome cover" and Ella even got to answer a question and shake Jisoo's hand.
If you want to know more about the performance, check out Ella's vlog about the experience.
Continue Reading: 14 TikTok Couples That Will Make You Wish You Had A Valentine