From everyone's Wordle obsession to the rise of Darlentina, 2022 did not skimp out on the pop culture moments that had everyone talking.
Related: 8 Local Stars Who Finally Got Their Much-Deserved Breakthrough This 2022
As we settle the processing of all the craziness that has happened in the past twelve months, it's clear that 2022 was anything but predictable. Right as the year began, life was hitting us with those moments that had us talking, tweeting, and sharing with seemingly something happening every week. It was the year of the revenge travel, quiet quitting, nepotism baby discourse, and everything in between. But before we say goodbye to yet another surreal year, let's take a stroll down memory lane with those pop culture moments from the 2022 bingo that actually did happen and were not part of your fever dream.
DARLENTINA
If you survey the names of the most popular love teams of 2022, the list of usual suspects would include a name that would have had people in January 2022 scratching their heads: Darlentina. The premiere of the brand new Darna series back in August 2022 was a true blessing for the vaklas with the surprising rise of the year's most unexpected love team, Jane de Leon and Janella Salvador. Narda and Regina's chemistry on screen was magnetic and it quickly translated to a strong and dedicated following on social media.
Soon enough, Darlentina and subsequently JaneNella was the sapphic duo many rooted for. The fact that rumors are suggesting Jane and Janella are getting a movie in 2023 just shows how much of a cultural reset this surprise pairing was. But aside from the fan service we get, we also got treated to the goals of a friendship that Janella and Jane quickly formed.
RICCI RIVERO'S PROPOSAL
Say what you want about the relationship between Andrea Brillantes and Ricci Rivero, but you can deny how iconic Ricci's proposal to Blythe was. The moment Ricci asked Blythe to be his girlfriend in front of everyone was when this new and high-profile couple got themselves carved into the 2022 Filipino pop culture stone tablet. And despite the initial controversy that followed the couple, it's clear that Ricci and Blythe very much love each other and isn't a relationship for the cameras.
OLIVIA RODRIGO AND V AT THE GRAMMYS
International award shows this 2022 were anything but boring. (See Will Smith's slap at the Oscars.) But our pick is going to be this sana all moment between Olivia Rodrigo and V at the 2022 Grammys. During BTS' intro for their performance, some of the members were seated amongst the crowd, and that included V doing a skit with Olivia. Despite how short the skit was, it left the girls shook on social media and low-key filled us with some jealousy jealousy. Not only did Olivia win three Grammys that night, but she also got to experience this. Can we get a prayer reveal?
PAPUNTA PA LANG TAYO SA EXCITING PART
AC Soriano was always known for his funny impressions, skits, and YouTube vlogs. But 2022 was the year he reached a whole new plane of fame. His Otin G parodies captured the internet's attention. But it was his Jodi Sta. Maria Rusical that broke the cultural zeitgeist. In particular, Doc Jill's "your daughter" line remixed with Benny Benassi's Satisfaction was ground zero for viral material. Even Jodi herself has to stan. It's been a while since AC has done an Unauthorized Rusical, but we will always have this moment.
TROPICAL HUT GOES VIRAL
In a moment that proved good things can still come out of social media, Tropical Hut had a much needed moment this 2022 when a viral tweet led thousands to fill up branches across the country with orders. It was a nostalgic boom that gave this culinary establishment an unexpected but deserved jolt in the arm. And it also served as a moment where we organically came together for a good cause.
THE MEMES THAT GOT US THROUGH 2022
2022 wasn't lacking in the Filipino memes department. From the green UNIQLO polo, chicken nuggets, the titikman kid, and more, there was an abundant of memes worth sharing. But there were two in particular that stood out to us. First is the arrival of mother Querubin Llavore. Her time on Tawag Ng Tanghalan in early 2022 birthed one of our favorite reaction videos of the year that has since been co-opted by the world. Even stars like Tyler, The Creator know of the meme.
And the second is the stunning rise and fall of the International State College of the Philippines. For one week in August, it seemed as if this parody university was everyone wanted to talk about, gaining hundreds of thousands of followers overnight. But ISCP flew too close to the sun as just a quickly, the meme died down due to, among other things, the questionable stances of the page's founder. The meme's quick rise and fall is enough to give you whiplash.
BELLE MARIANO SLAYING IN KOREA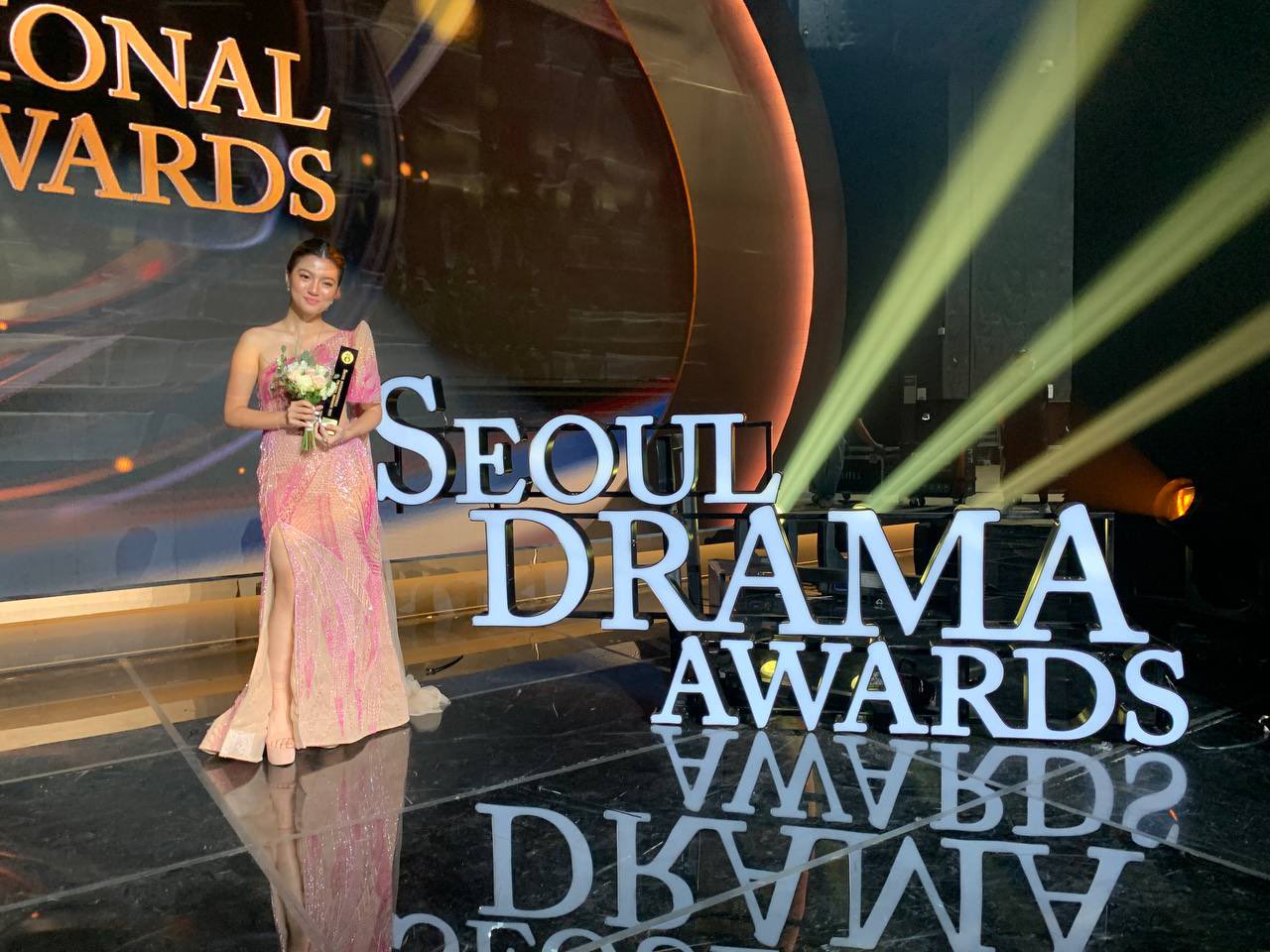 Belle Mariano must have manifested making history in 2022 because that's exactly what she did. When she won Outstanding Asian Star at the Seoul International Drama Awards, the Gen Z star didn't just add a new award to her collection, she also entered the history books. She became the first Kapamilya actress, the first from the Philippines since 2020, and the first Filipina to ever win the award.
Oh, and she also did it at 20 years old, making her the youngest winner so far. And to top off the momentous occasion, she stunned and delivered one of her best looks yet in a pink terno from Francis Libiran when she flew to Korea to accept her award. And that's on It girl behavior.
WORDLE TAKES OVER THE WORLD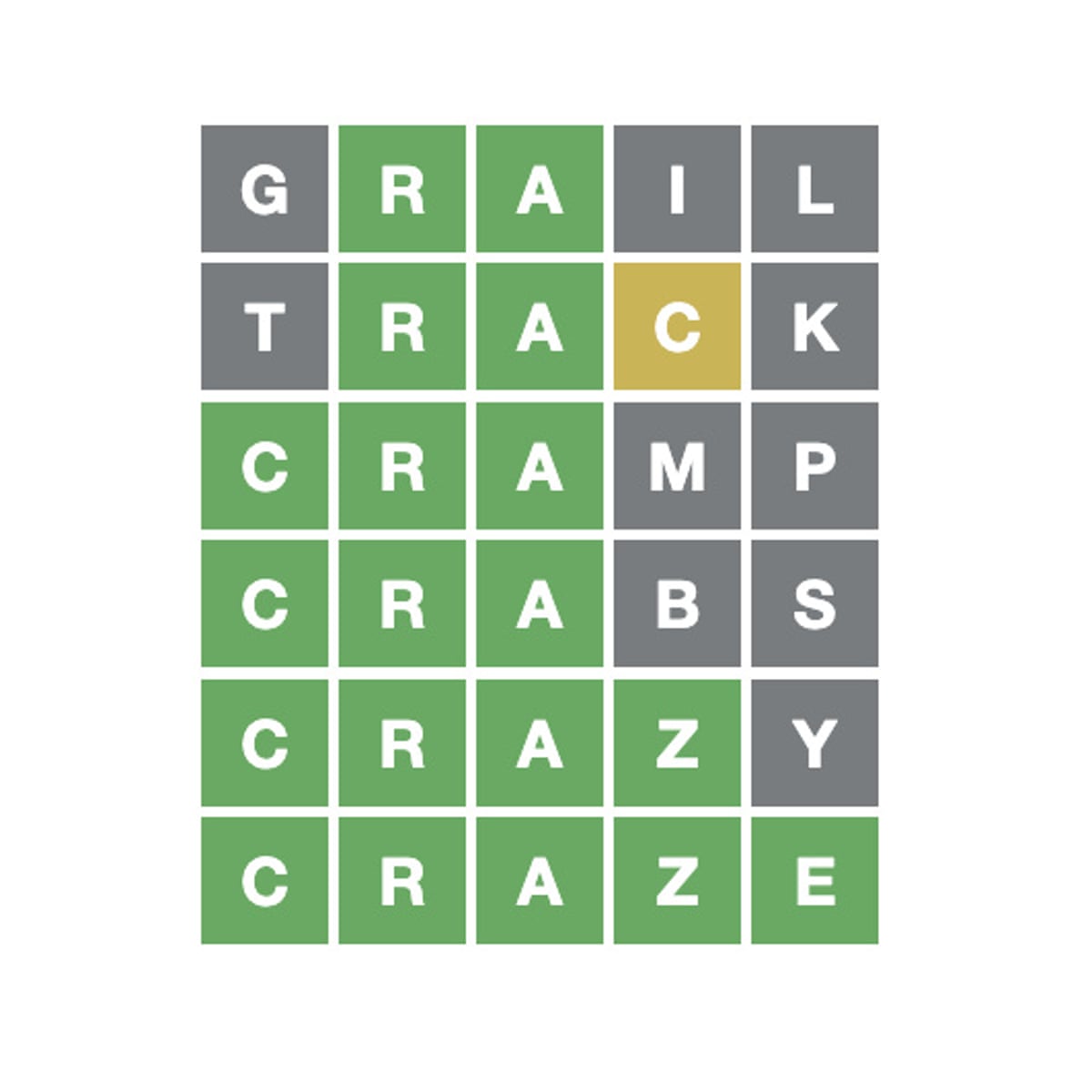 When historians look back on 2022, one moment they should study is the time when the world was obsessed with Wordle and its many, many offshoots. Back in January 2022, millions of people around the world got hooked on a simple word-guessing game to the point where entire communities were set up just to solve the word of the day. You couldn't scroll through your social media feeds without seeing people share how many tries it took them to guess the word. The game proved so popular that it was even bought by the New York Times. Having millions brush up on their vocabulary by playing Wordle is peak 2022 behavior.
POP OFF ATE
2022 will be remembered for many years, and that includes being the year Filipino drag finally got its due in mainstream pop culture, and that's mainly thanks to the premiere of Drag Race Philippines and Drag Den. And when we look back on the rise of local drag in the last year, the conversation isn't complete without including Pop Off Ate, the girl group challenge song from Drag Race Philippines. Not only was the episode regarded as one of the best in the entire franchise, but the song we got (particularly the Flexbomb Girls version) will always be a moment. The phrase "Boom Turning" was, and still is commonly heard in clubs, bars, and venues around the country for weeks.
THE DEBUT OF NEWJEANS
Hot take: It's the girl groups who have been mostly carrying 4th gen this 2022. And among the girl groups that got people talking this year, it was NewJeans who undeniably left a very good first impression on K-pop. Their debut came out of nowhere with Attention literally dropping out of the blue. But despite that, or maybe because of it, the five-member girl group became an immediate talk of the town.
Their Y2K aesthetic, catchy bangers (Hype Boy and Ditto we're looking at you), and their whole vibe saw the group rise from relative unknowns into one of the most talked about new groups in K-pop. It's quite ironic and low-key iconic to see the group have zero promo pre-debut yet have hundreds of millions of streams already. It's giving 4th gen It-girls.
FILAY
The thing about love teams is that some of the best ones start by accident, as this list shows. Just take a look at the surprise success of Fidel and Klay from Maria Clara at Ibarra, also known as FiLay. While their relationship initially started on the wrong foot, the two have since made amends and sparked a chemistry that fans immediately latched onto.
Not only has the show's success allowed Barbie Forteza to get her due props and turn David Licauco into a rising star practically overnight, but it also gave us a new love team to root for. Barbie and David even got a coffee truck delivered on set, a first for any P-dramas. And with Fidel making it known to Klay that he has feelings for her, the kilig fest is set to continue.
GRETA THUNBERG ENDING ANDREW TATE
yes, please do enlighten me. email me at [email protected] https://t.co/V8geeVvEvg

— Greta Thunberg (@GretaThunberg) December 28, 2022
Not only is Greta Thunberg a champion for the environment, but she also has a top-tier clapback game. Case in point, when misogynistic troll Andrew Tate tweeted at Greta regarding his cars, Greta responded with the best burn of 2022, which quickly became one of the most liked tweets in history. Andrew then getting arrested shortly after in Romania as part of a human trafficking investigation was the cherry on top. What a lovely and fitting way to end 2022.
Continue Reading: The Top Filipino TikTok Videos That Blew Up Our FYPs This 2022