In just a couple of years, Belle Mariano has solidified her status as one of Gen Z's next icons. And she did so graciously without letting the haters get to her.
Related: Belle Of The Ball: 10 Belle Mariano Outfits That Showed Her Style Evolution
From child actress to next gen leading lady, Belle Mariano's career is almost like a fairytale. She started her career on shows like Goin' Bulilit and with supporting roles in teleseryes. As late as 2019, you wouldn't call Belle Mariano the next big thing in showbiz. But thanks to hit shows, box office killing movies, and her hard work and perseverance, more people are seeing Belle as a young icon forging her own path in the industry. Despite the fact that haters have tried to drag Belle through the mud, she has remained steadfast and is still standing tall. Let's take a look back at some of Belle Mariano's most iconic moments from her still young career.
GETTING THE LEAD FEMALE ROLE OF HE'S INTO HER
When it was announced that He's Into Her was getting a series adaptation, speculation on who was playing Maxpein del Valle was rampant. When it was revealed in 2019 that Belle Mariano was playing Max, the response was less than joyous. At the time, Belle was not the A-lister that she is now and many people accused her of not being fit to play the role of Max. Despite having a headlining role on TV when she was 10 and appearing in movies for directors Antoinette Jadaone and Mikhail Red, the mean comments came fast and hard. Belle almost let the hate get to her. But as soon as the series started airing, she proved the haters wrong with her exceptional acting.
BEING IN A LOVE TEAM WITH DONNY PANGILINAN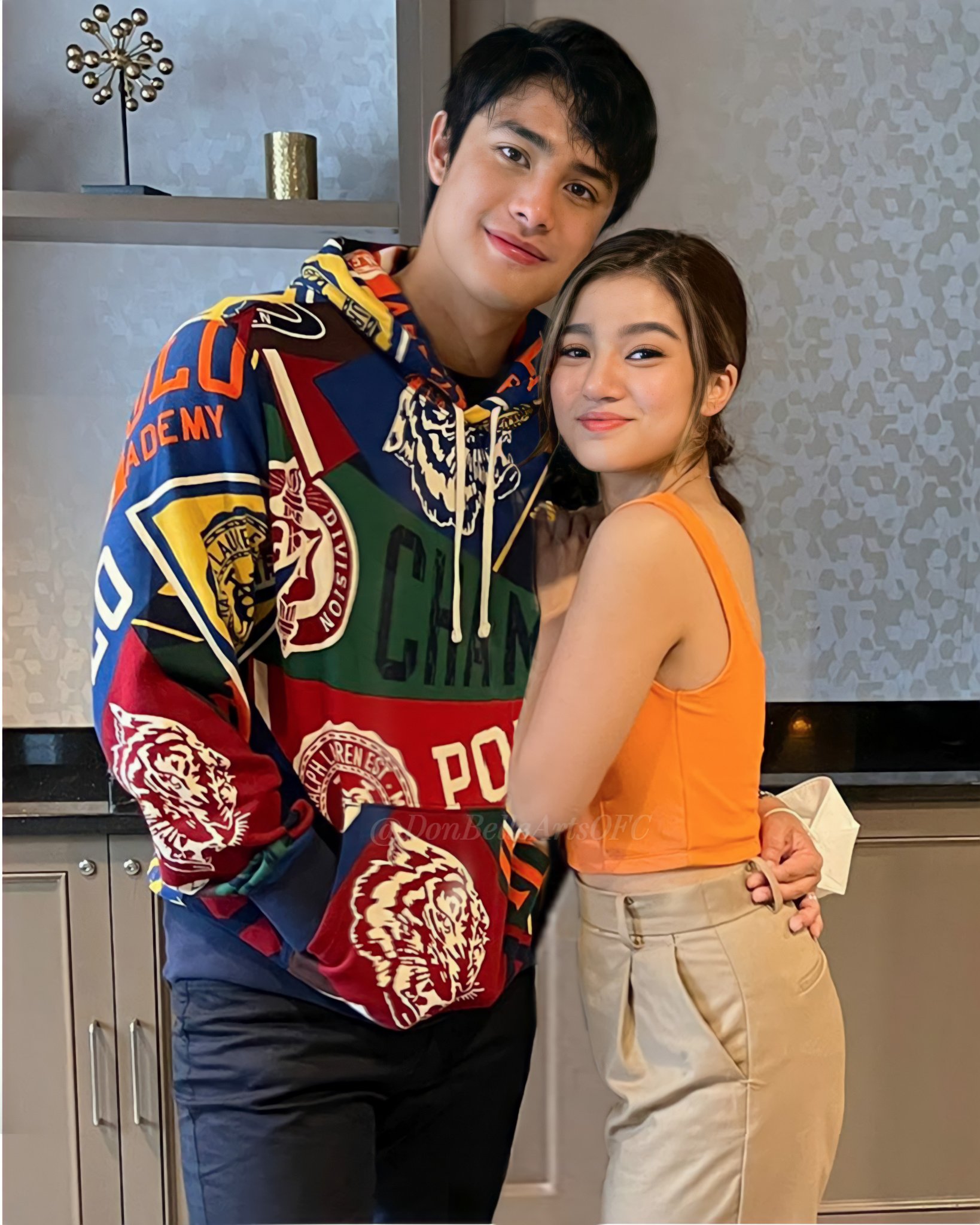 Along with the announcement that Belle was playing Max, they also revealed that Donny Pangilinan was playing Deib Enrile, which meant Belle and Donny would be in a love team. That rubbed some people the wrong way considering that Donny at the time was in another love team. But naysayers couldn't stop the juggernaut that would become DonBelle. Their chemistry is straight fire and both have remained loyal to each other despite their exploding careers. Today, the love team is a cultural force whose fans and admirers stretch all across the globe.
HAVING A SUCCESFUL MUSIC CAREER
Belle Mariano is an exceptional actress. But her talent isn't just limited to her acting abilities. It also extends to her vocal chops as she's a great singer. Her music career began in earnest in 2021 with singles like Sigurado and Tanging Dahilan, both of which racked millions of streams. In December 2021, she dropped her positively reviewed Daylight album that even included a song that documented her upward trajectory and indirectly referenced her naysayers. This all culminated in her first ever concert of the same name in January 2022. During the concert, she gave us different sides of her musicality from pop, acoustic, ballad, and even a little bit of birit. And she did all those while looking flawless. In 2022 and beyond, her music career has continued with more bops like Kahit Na, Kahit Pa.
BEING THE FEMALE LEAD OF STAR CINEMA'S RETURN TO THEATERS
As late as 2020, Belle was just seen as a supporting actress in movies. But her fast rise in her career saw her quickly reach the A-list. And with that meant fronting films for the very first time. She and Donny shook the internet with the release of their first movie together as a love team, Love Is Colorblind, in 2021 where it ultimately became a box office hit on KTX. And if that wasn't enough, DonBelle was given the honor of having their movie, An Inconvenient Love, serve as Star Cinema's first movie to be screened in cinemas since the pandemic began back in November 2022. Movie star Belle Mariano has a nice ring to it.
MAKING HISTORY IN SOUTH KOREA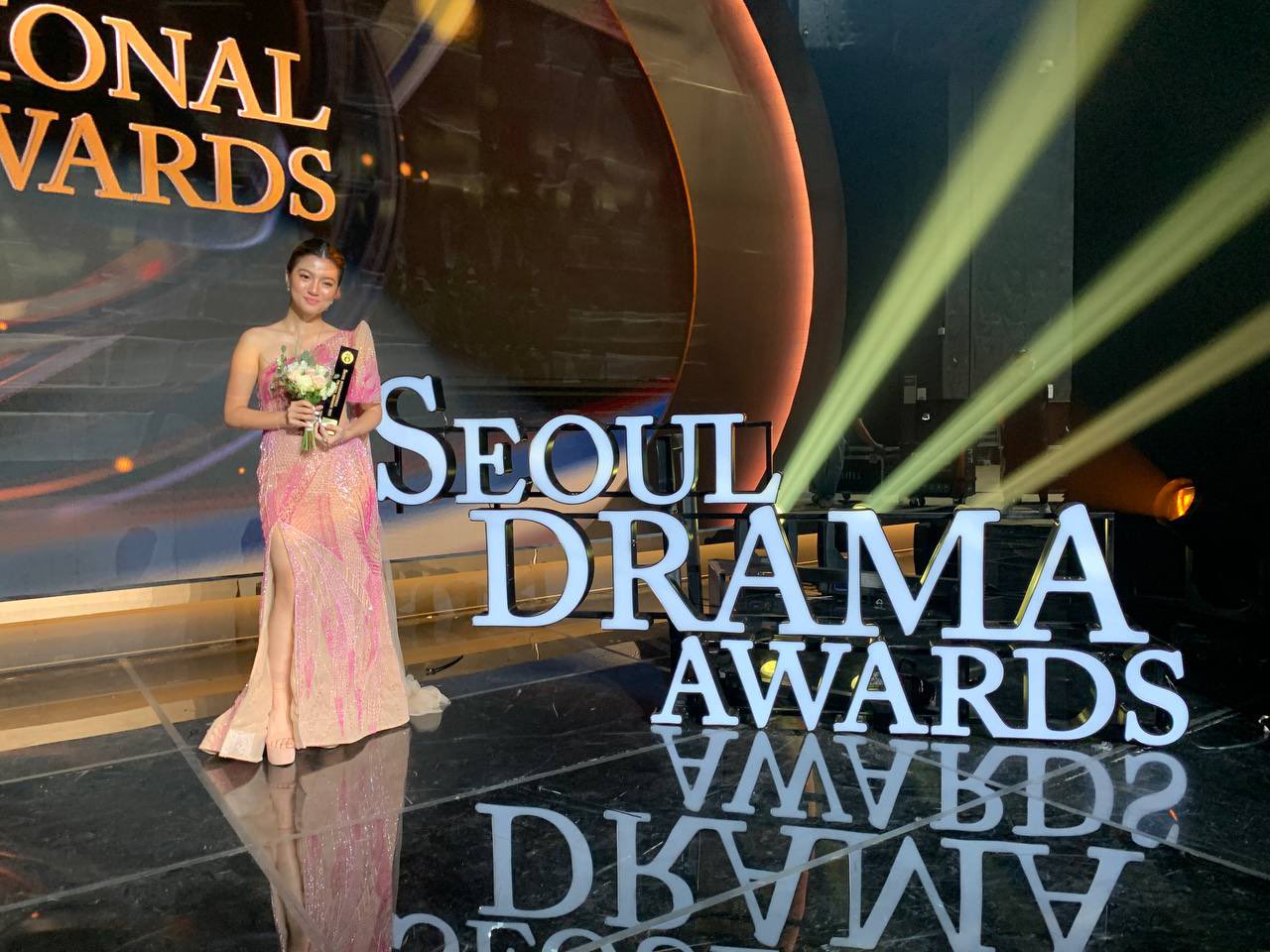 Winning awards is something that Belle Mariano is used to. But 2022 marked arguably one of the biggest awards she has ever received. When she was named Outstanding Asian Star at the Seoul International Drama Awards, Belle made history as the first-ever Filipina and youngest winner so far to take home the award. The triumphant moment was bookmarked when she flew to Korea to accept the award in-person, dressed in a gorgeous pink terno Francis Libiran dress. She really shook away those C-list star allegations in just a couple of years and we couldn't be happier.
USING HER VOICE AND PLATFORM TO SUPPORT CAUSES SHE BELIEVES IN
Most large and A-list celebrities normally don't speak up on certain hot button issues. But that isn't the case for Belle Mariano. On occasion, the Gen Z It-girl has used her star power to promote just causes such as raising money for victims of typhoons. During the 2022 elections, which was the first time she was able to vote, she was a vocal supporter of former VP Leni Robredo's presidential campaign and even appeared in an ad and few of her rallies. Despite the pressures that come with it, Belle didn't cave to what others were saying and stood by her beliefs and convictions.
HER STRIKING VISUALS GRACING BILLBOARDS AND MAGAZINES AROUND THE WORLD
Believe it or not, people have actually called Belle Mariano ugly. Clearly, they must be looking at a different Belle. The young actress and musician is a stunning beauty. Belle has striking visuals with her mix of Filipino and Spanish blood hitting in all the right places. It's beauty worthy of magazines and billboards. And in fact, that's exactly what has happened.
Belle has graced the cover of some of the biggest magazines in the country. She has also appeared in billboards around the world, from a billboard in Times Square with Spotify to Titas of DonBelle sponsoring several LED billboards in places like South Korea and Switzerland. Belle has even been on the iconic MOA Globe with the help of her fans from Solid Belle Official for her 20th birthday. She's serving face, your honor.
Continue Reading: Belle Mariano Proves Her Haters Wrong In The Music Video For Rise