From serving vocals to bringing the kilig with Donny Pangilinan, here are some of the best moments from Belle Mariano's Daylight concert.
Related: Belle Mariano Is Making These Beauty Trends Her Signature Look
Belle Mariano has been riding the wave of superstardom ever since 2021 and that momentum doesn't look to slow down anytime soon. And this was seen in her record-breaking Daylight. Fulfilling a life-long dream of hers, the young star showed the virtual audience and the world the young woman and star she has become. In a span of 90 minutes, Belle was living the fantasy and entertaining viewers of her version of daylight. Truly, her first-ever digital concert was a milestone that she and many others won't forget anytime soon. Here are some of the moments from the concert that still haven't left our minds.
SIGURADO AKO
Congratulations, @bellemariano02! This is just the beginning. Sa lahat po ng bumuo ng Daylight concert, thank you so much for the opportunity to be on your stage. Maraming salamat po sa lahat ng nanood! ❤️✨ pic.twitter.com/pyOk76tatl

— Trisha Denise (@iamtrishadenise) January 29, 2022
At this point in time, Sigurado is a Belle Mariano classic. A signature song of hers, this was the first single she ever released and so far, her most successful. So, it was only right for her to sing the tender love song during Daylight. And what made the performance even special was that she sang it along with Trisha Denise, the composer of the song. This was actually the first time that the two met in person, so the duet made for a sweet moment.
BELLE BELTS OUT IKOT-IKOT
January 29, 2022
Belle is mostly known for her soft and angelic voice. Her music, so far, hasn't been the kind you would expect a birit queen to release. But for Daylight, Belle showed off a new side to her vocally when she took on the Sarah Geronimo classic, Ikot-Ikot. She gave it her all as she hit the high notes and delivered the emotion. It proved to be a highlight of the show for many, including us. Lowkey we wouldn't mind Belle singing more of these kinds of songs in the future because as we've seem, she can serve.
PERFORMING WITH HER IDOLS BEN&BEN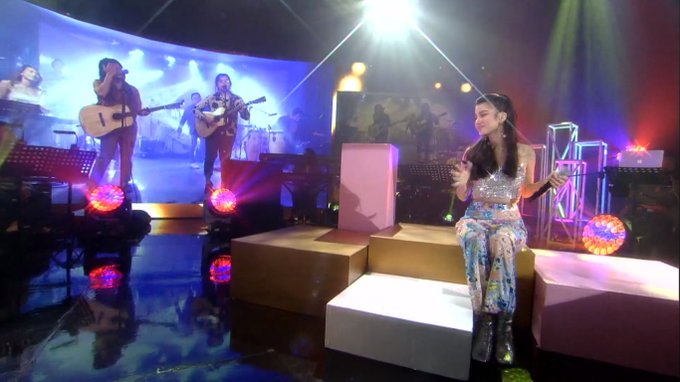 Belle Mariano truly is a lucky fan girl. Having started out as a Ben&Ben fan for the longest time, it was a treat when she, along with Donny Pangilinan, starred in Ben&Ben's music video for Upuan. And now, she got to perform alongside her idol, virtually at least. The two gave a special performance of Ben&Ben's hit song Pagtingin with Belle on stage and the band shown via video feed. It was no doubt a special moment for the young star and hopefully they get to perform again, this time on the same stage. And who knows, the two might even collab on a new song.
DONBELLE BRING THE KILIG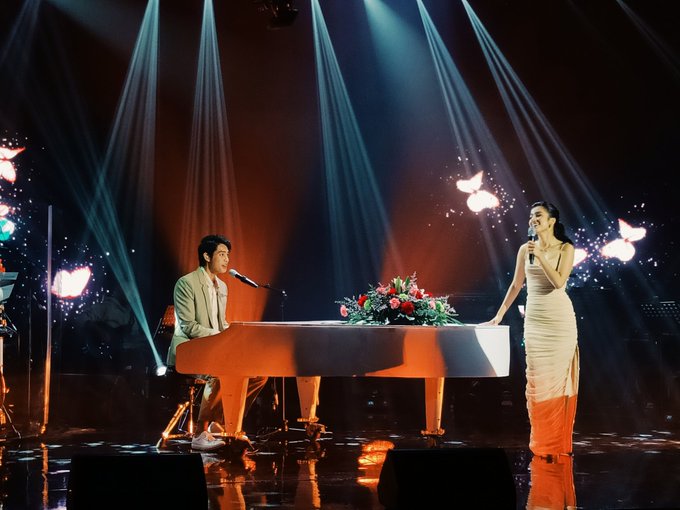 The Daylight concert mainly revolved around three aspects: showing Belle as the person she has become, uplifting and giving good spirits to those who are watching, and talking about the many aspects of love. But you can't talk about love at a Belle Mariano concert without including her love team, DonBelle. And sure enough, Donny was present for a heartwarming duet. Playing the piano for the first time, Donny and Belle sang For Your Eyes Only, the theme song to their movie, Love Is Color Blind. And if that wasn't enough, the two then proceeded to dance together and answer some fan questions. You could definitely feel the kilig.
BELLE IS READY TO RISE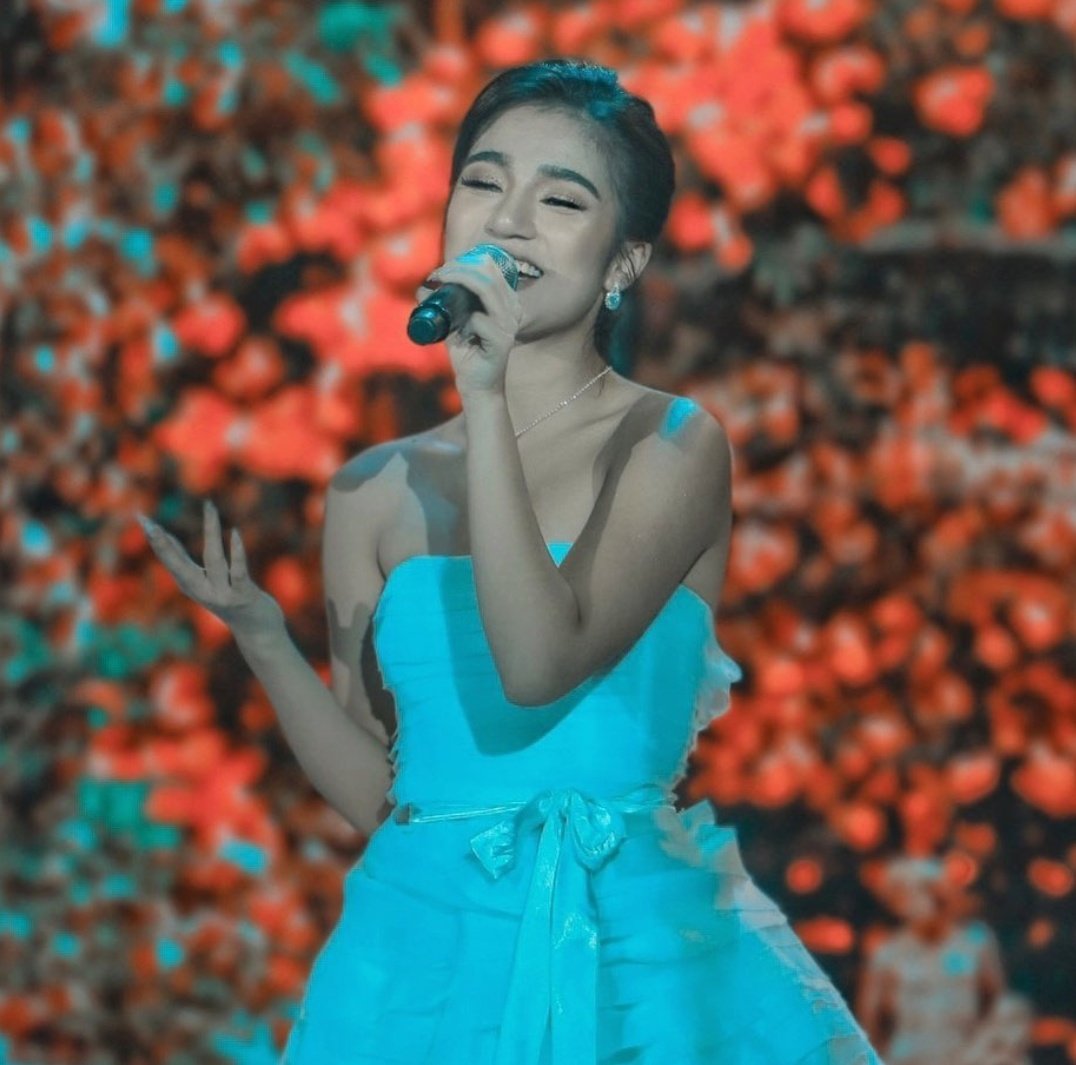 A fitting ending to Daylight the concert, Belle closed out the show by performing her uplifting anthem, Rise. Belle looked gorgeous in her white floor-length gown as she sang away with Jayda on the piano, who so happened to have written Rise. The performance proved symbolic for many reasons. It was her way to show how she was finally achieving her dreams, not of just having her own concert, but with how her whole career has been going. It was her triumphant moment of becoming the star she was always meant to be. And it was also a preview into what else we can expect from Belle Mariano in the next chapters of her life.