With An Inconvenient Love, Donny Pangilinan and Belle Mariano's second film together offers a tight rom-com that surprisingly cuts deep.
Related: DonBelle Were Shining Stars In The Red Carpet Premiere Of 'An Inconvenient Love'
Most people assume that love is supposed to be about the good, special, and even once in a lifetime. And while that isn't a wrong way to assume, it also isn't the complete picture. Love isn't just limited to what makes you feel good, but also those uncomfortable and challenging moments. As much as we hope for it, there's no such thing as that perfect relationship that won't go through its fair share of struggles to hurdle.
This is what Donny Pangilinan and Belle Mariano's newest movie, An Inconvenient Love, is all about. As their highly anticipated film and return of Star Cinema to the movie house, the offering weaves together a tale of how a one-sided and antiquated view of love is not what makes a relationship great. And for the most part, the film succeeds in saying what it needs to say.
CONVENIENT LOVE FOR BOTH
An Inconvenient Love follows Ayef (Mariano), a young woman on the cusp of finishing college. Like most young people, she's not optimistic about her prospects in the country. So, she's looking to bag a coveted internship in Singapore to jumpstart her animation career and leave behind her work at the 24-Ever convenience store. Manny (Pangilinan), meanwhile, is a rich kid next door with a good heart who either is busy running his plant shop, Hala Manny, or secretly helping the workers of his father's company fight against its unfair practices.
One day, while fleeing the police after a rally, Manny bumps into Ayef on a bridge, and their love story begins there. Both decide to enter a short-term love contract to not hurt each other. But as their brief fling continues, it becomes clear that what they initially thought was a convenient love proves to be complicated.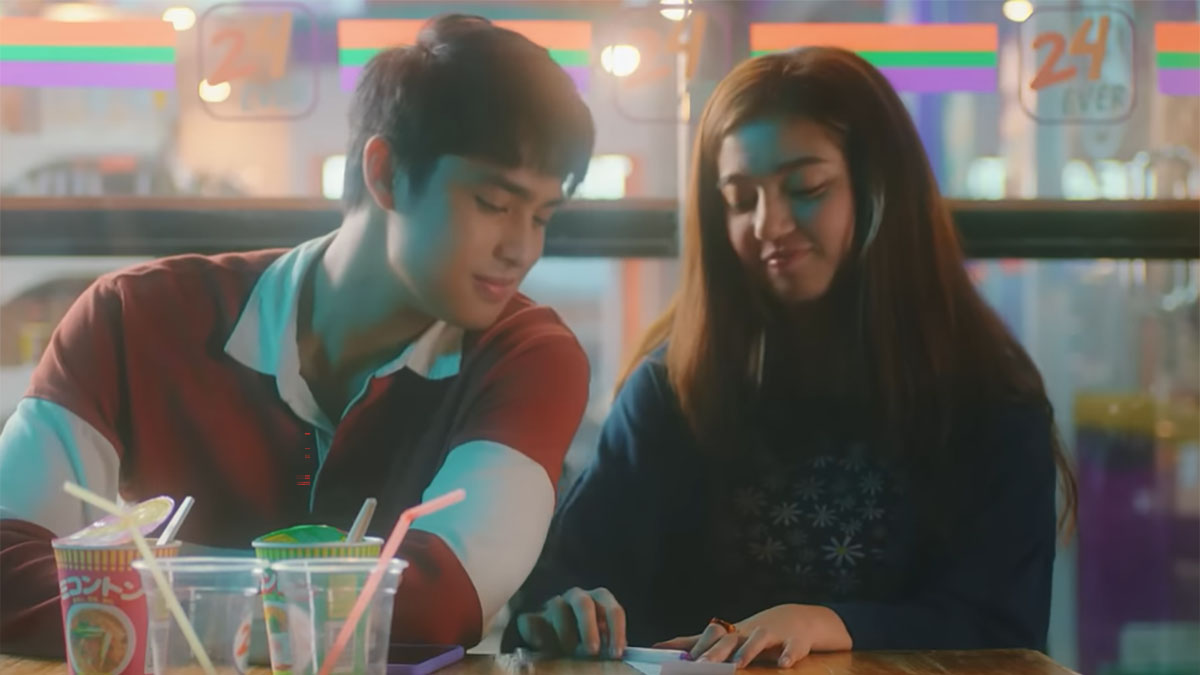 Star Cinema is no stranger when it comes to romance, but An Inconvenient Love is arguably one of their more refreshing concepts in years. It's a unique premise that allows itself to play around with the rules a bit. Granted, some scenes of Ayef and Manny together feel more like puppy love. But given how their relationship has a finite date, it adds a bit of tension to see how things shake up. It's a cute love story, one that sometimes veers into typical rom-com areas, but also has something worth saying.
In a time when people expect instant gratification, An Inconvenient Love reminds us that life isn't a convenience store where you can get everything right away. Certain things, like love, require a more nuanced approach. It's an interesting take on love, one that feels very of the time.
DONBELLE ON THE BIG SCREEN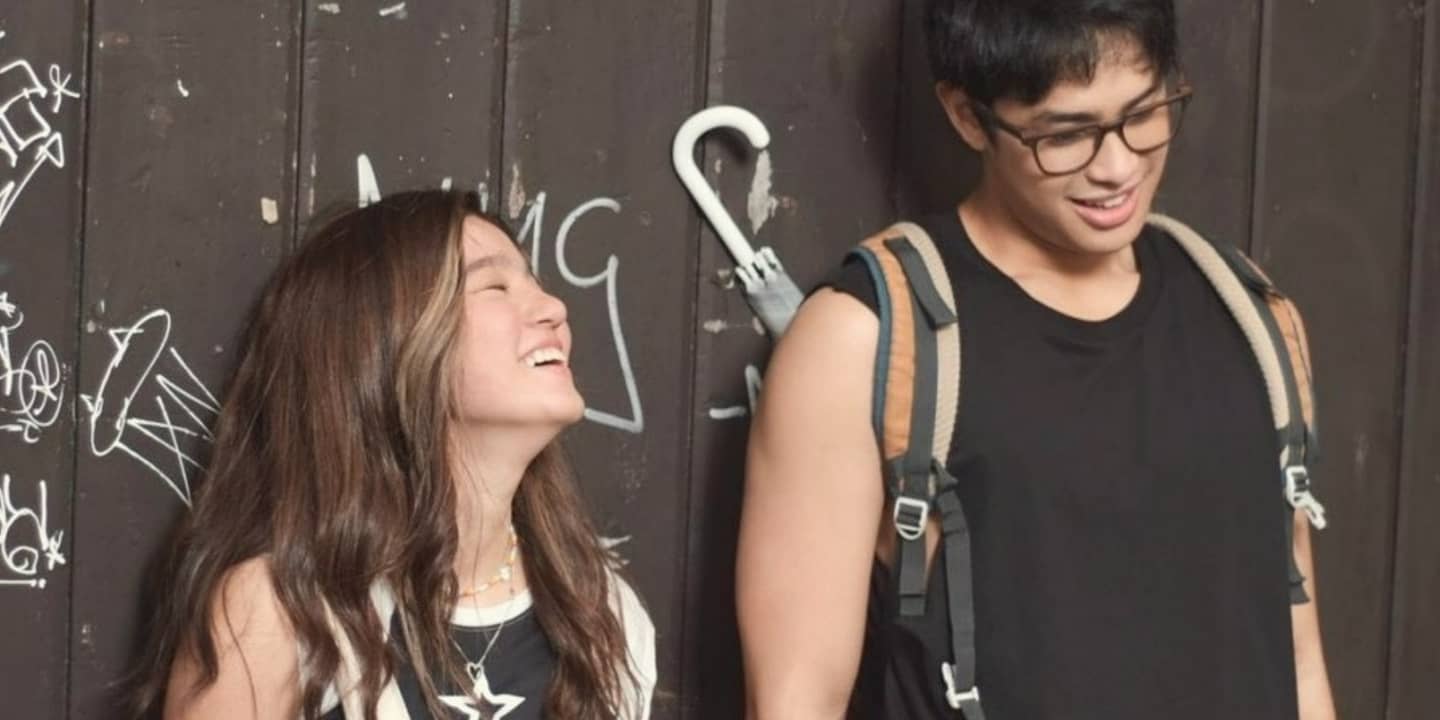 Helping bring to life this story are the talents of Belle Mariano and Donny Pangilinan. Seeing both actors on the movie screen feels natural as their chemistry shine bright. Belle continues to rack up points as one of Gen Z's best new actresses with her dynamic performance as Ayef. She's straightforward, hopeful, and energetic. Donny also delivers a striking take on Manny, a good boy who has his baggage to deal with. Donny gives his character that confident energy while also being able to peel back his more vulnerable moments.
DonBelle can and does bring the kilig during those cute montages, but also in the more emotional, introspective, and quieter moments. In particular, a scene involving the two in a jacuzzi hits right in the heart. It also does help that the movie gives time to flesh out Ayef and Manny.
FLAWED LOVE, FLAWED LIFE
Director Petersen Vargas effectively uses the two-hour run time to build Ayef and Manny as unique individuals with problems to sort out. Vargas is no stranger to this sort of storytelling, and he does that effectively here as well.
Ayef's love of K-pop (and BTS in particular) and P-pop as well as incorporating her animated work into the movie was a nice touch. The story of a robot not having a heart is reflective of where Ayef is, especially with the rocky ground her parents are on. Ayef is jaded about love because of her experience, so she understandably only wants a love that's easy and uncomplicated.
As for Manny, his seemingly perfect life is shattered by a mom who doesn't care much about him and a dad who can be as cruel to him and his brother as he is to his workers. Aside from a mutual liking, both also know what it's like to have broken families. Our main couple is colored by their experiences in life, which gives them depth and background to their actions.
The soundtrack of An Inconvenient Love also deserves some praise. All the songs on the OST are expertly used, most especially BINI's Huwag Muna Tayong Umuwi. It was already a standout on the group's Feel Good album, and it complements the movie so well. The emotional punch it adds to the scene it's used in is oh so good.
INCONVENIENT MOMENTS
The film though isn't without its flaws though. First, the supporting cast is a mixed bag. On one hand, Epy Quizon and Matet De Leon as Ayef's parents are phenomenal, especially De Leon. Their scenes together are memorable gut punches that prove to be some of the best of the entire film. Teresa Loyzaga as Manny's mom is chaotic in the best way possible in the few scenes she has while Tirso Cruz III continues to be one of Philippine entertainment's best actors. But on the other hand, supporting players like Krissy Achino and Brian Sy's Ben 1 and 2 are woefully underutilized.
Adrian Lindayag, Iana Bernandez, and Sheenly Gener as Ayef's co-workers at 24-Ever are fun to watch, but are more stereotypical characters. Maxene Magalona as Manny's sister is near non-existent. And as for JC Alcantara, his role as Manny's brother Dobs delivers emotion for the audience and motivation for Manny. It's an interesting decision, to say the least, of having an able-bodied actor play a character with special needs (Dobs has autism spectrum disorder) given the movie's progressive stances.
And speaking of that, it's commendable that Star Cinema would include forward-thinking and timely topics in the film from the plight of the working class, protesting against capitalist policies, and gaslighting. Manny even educates two police officers on the difference between a communist and an activist at the start of the movie. (Go off, king.)
But the bigger problem lies in how these plot points get resolved. One of Ayef's co-workers is revealed to be getting abused by her boyfriend, but that gets played off mainly for laughs. As for Manny helping the protesters, that storyline is left dangling as the movie shifts its attention to the main love story. It would be nice if these serious issues had better resolutions instead of just being used as just moments of character development. It's no deal breaker, but things are left unsaid.
A FUN AND EMOTIONAL LOVE STORY
Overall, An Inconvenient Love is a convenient watch. The rom-com vibes are there, and there's plenty of it. But it also cuts surprisingly deep with its story of love and young adulthood in today's world. The love story of a plantito and aspiring animator moves at a brisk pace while the more poignant scenes involving their families are some of the film's best.
DonBelle's acting continues to impress with a chemistry that lights up the silver screen. Life can jade you into thinking that love isn't worth it. But quick stops aren't what makes a relationship. It's a complicated mess that's worth going through with that special someone. Star Cinema's return to the cinema is a rom-com made for the new generation.
An Inconvenient Love is showing in cinemas nationwide.
Images from Star Cinema Youtube
Continue Reading: Love Is Color Blind Finds DonBelle At Their Most Mature Yet