As further proof of P-pop's growing influence both in the country and even around the world, a handful of P-pop groups made history in 2021.
Related: New And Upcoming P-pop Groups To Watch Out For
It's safe to say that we are currently in the glorious rise of P-pop. While it is not new, the past few years and the years to come are showing that P-pop is indeed a fast rising genre. And that is in no small part thanks to the success of P-pop groups. The end of the 2010s have given us a new generation of P-pop groups who have established a name for themselves and look to be part of the next generation of OPM artists to watch out for.
And this rise in P-pop and P-pop groups is reflected in how a select few P-pop groups achieved history and record breaking success in the past year alone. As we look forward to what 2022 and beyond has in store, let's take a look back at some of the history breaking moments achieved by P-pop groups.
SB19 GETS NOMINATED FOR A BBMA
2021 was the year that proved to everyone that SB19 is an act with staying power. The past year saw SB19 break many records and one of their most important was when they received a nomination at the 2021 BBMAs. They were nominated for Top Social Artist and in doing so became the first Filipino and Southeast Asian act to be nominated for the award. While they didn't win, the nomination alone was a history making achievement in itself and it won't be hard to see them get nominated again in the future.
BGYO GET THEIR FIRST NUMBER ONE ON A BILLBOARD CHART
<UPDATE>

BGYO ranks #1 on this week's Billboard Next Big Sound chart! It is now their 2nd consecutive week at #1!

BGYO becomes the very first Filipino act to chart back to back #1 on Next Big Sound chart!

Congrats @bgyo_ph!

BGYO NO1 ON BILLBOARD NBS#BGYOBackToBackTop1 pic.twitter.com/ETGlt1t3wd

— BGYO BILLBOARD (@BGYOBILLBOARD) August 31, 2021
BGYO hasn't reached their one year anniversary since their official debut. Yet the group has already racked up a few history making achievements. One such notable success was when they topped their very first Billboard chart. Back in August, the group reached the top spot of Billboard's Next Big Sound chart. In doing so, BGYO became the first ever Filipino act to top the chart and joined a handful of OPM acts who have managed to reach the top spot on a Billboard chart. Monster rookie group indeed.
SB19 BECOMES THE FIRST P-POP GROUP TO RECEIVE AN MTV EMA NOMINATION
The history making nominations came flying for SB19 in 2021. Aside from the BBMAs, the group also received their very first MTV EMA nomination. The award was for Best Southeast Asia Act and their nomination was the first time a P-pop group was ever nominated for the category. While they didn't win the award, the nomination was further proof and validation that SB19 are true artists whose talents are worthy of the international stage.
BGYO MAKES ITUNES PH HISTORY WITH THEIR DEBUT ALBUM
iTunesPH new record holders this year

The Light Album by #BGYO
-12 consecutive days at no.1 (longest of all time)
-114 consecutive hours at no.1 (longest this year)

MAPA (Band Version) by #SB19
& #BenAndBen
-234 consecutive hours at no. 1 (longest of all time)

— MUSIC ARTISTS (@MusicArtistsPH) December 22, 2021
BGYO dropped their debut album The Light in October and not only is the album a solid bop, but it's a record breaker too. The Light landed on and topped charts in countries around the world and proved to have exceptional staying power in the country. For 12 consecutive days, BGYO's debut album stayed on top of iTunes PH's Top 100 albums chart. In doing so, not only was it the longest run of the year, it achieved the coveted feat of being the longest consecutive charting album by a Filipino act to stay at number one on iTunes PH of all time. Yeah, you read that right. And speaking of iTunes PH, MAPA (Band Version) by SB19 and Ben&Ben stayed at number 1 for 234 consecutive hours, an all-time record.
SB19 TOPS THEIR VERY FIRST BILLBOARD CHART
.@SB19Official's "Bazinga" ranks at No. 1 on the #HotTrendingSongs chart, powered by @Twitter, for the third week in a row. ? #BillboardNews pic.twitter.com/SM1QN0ruzF

— billboard (@billboard) December 29, 2021
SB19 is no stranger to the Billboard charts, having made their first appearance back in 2019. But 2021 proved to be extra special for the group as they snatched their very first Number 1 on a Billboard chart with the help of A'TIN. In early December, SB19 made history when their song Bazinga topped Billboard's Hot Trending Songs chart. In doing so, they beat the powerhouse that was BTS and became the first ever act to replace BTS on said chart and the first Filipino act to top the chart. As of this writing, Bazinga currently holds the record for second longest charting song at number one on the Hot Trending Songs chart, having topped the chart for a history making 6 occasions.
ALAMAT MAKE WAVES WITH THE FASTEST RISING DEBUT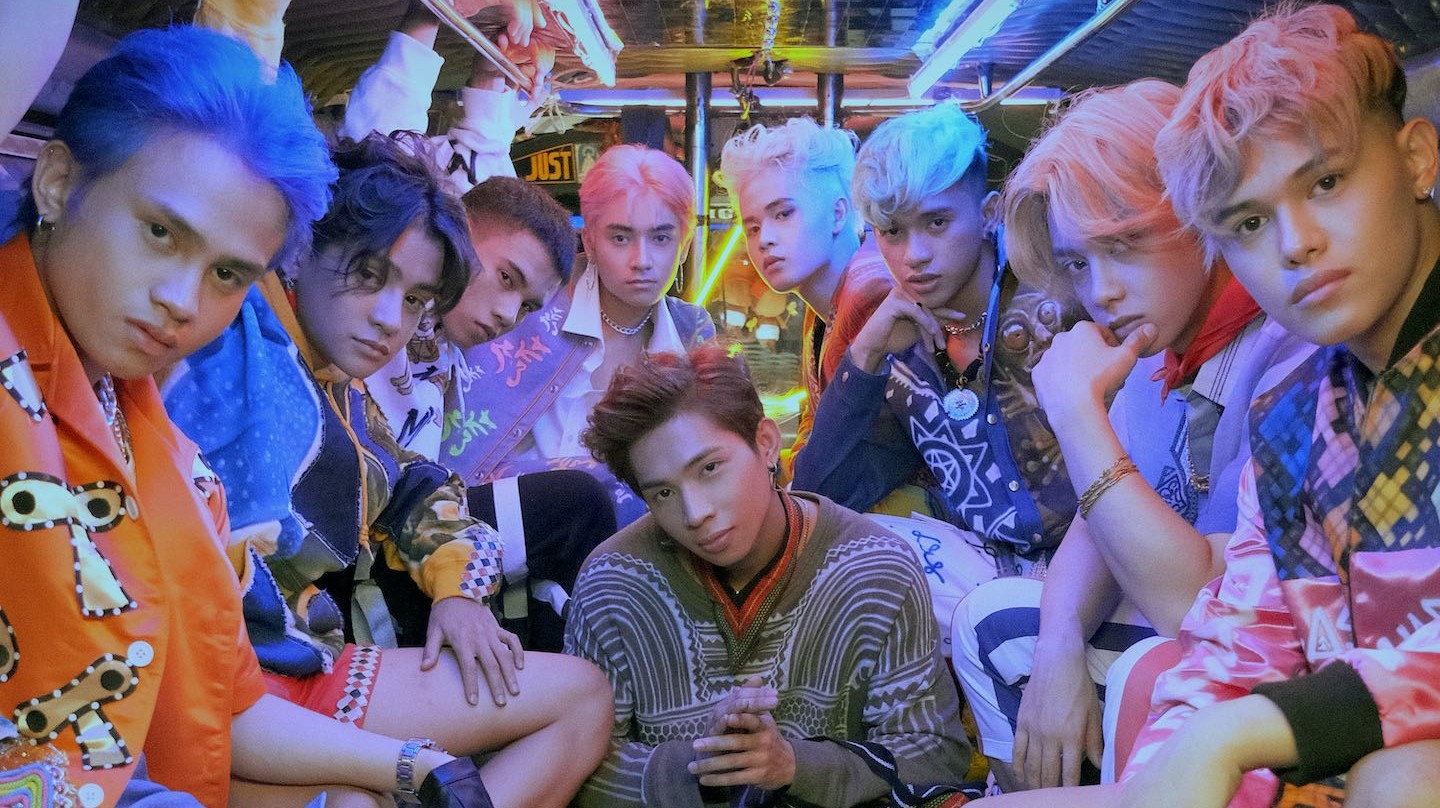 When Alamat made their official debut in February with kbye, they quickly stood out from the crowd thanks to how the group put to the forefront the Philippines' many different cultures and languages. It's clear that quite a few people took a liking to them as just weeks after their debut, they debuted at number two on Billboard's Next Big Sound chart. This made them the fastest Filipino act to appear on the chart and the fastest rise for a local debut artist.
BGYO AND BINI HOLD THE FIRST EVER P-POP SIBLING CONCERT
BGYO and BINI have the unique distinction of being sibling groups, with the members from both groups knowing and training with each other for years. So when they made their official debut in 2021, it was only fitting that they celebrated with a one-of-a-kind concert. Back in early November, BGYO and BINI held the first ever P-pop sibling group concert called One Dream: The BINI and BGYO Concert that lasted for two nights. Those two nights exceptionally showed off each groups' talents, both as a single unit and as individual members.
Continue Reading: It's About Damn Time We Recognize These P-Pop x Fashion Collabs