From LITZ, KAIA, and more, we list down the new P-pop groups looking to make waves in the ever thriving world of P-pop and beyond.
Related: 9 Rising Female P-Pop Stars Who've Been Killing It With Their Style
P-pop groups are not a new phenomenon in the Philippines. They have been around in the scene for a few decades now, as seen in groups like the Sexbomb Girls. While the country is no stranger to popular pop groups, it seems that P-pop is at a point where it is at its most thriving. The genre is currently enjoying a burst in appreciation and P-pop is now more visible with more and more people every day listening to the genre. If SB19 has proven anything, it's that P-pop is having its moment in the sun, both locally and even abroad.
And because of this, it has also brought a rise of a new generation of P-pop groups entering the world of OPM. Now, more kids, teens, and young adults find being part of a pop group a desirable dream. If before we had to keep an eye out for new K-pop groups to debut, now we have our own P-pop groups ready to make a splash. With that being said, let's take a look at the new and upcoming P-pop groups in the scene. Who knows, one of these artists might just become your next favorite musician.
LITZ
Technically, LITZ has yet to make their official debut. But already, this P-pop girl group has been making noise, especially when they enter the trending charts of Twitter. LITZ, an abbreviation from Life In The Sunshine, is composed of five members: Ashtine, Heart Ryan, Fatima, Bianca, and Yumi. Prior to forming as a group, the members of LITZ were no strangers to performing on stage. In fact, some of the members have built followings in the millions on TikTok. As the newest P-pop girl group from Viva, expectations are high for LITZ but with coaches like the iconic Teacher Georcelle by their side, LITZ has a promising career ahead of them. Check out their pre-debut single, Natataranta here.
BEYOND ZERO
Social media has no doubt been a big influence in today's generation. Now, people can become famous just by posting on the internet. This P-pop boy group takes that concept and shifts that social media savviness into a boy group to watch out for. Beyond Zero is a seven-member P-pop boy band from House of Metroque. All seven members were recruited over social media and were in fact all TikTok content creators before forming as a group. Andrei, Jester, Jieven, Wayne, Khel, Matthew, and leader their Duke, these influencers turned pop singers have already built-in fanbases from social media.
Even though they are new, there is already a lot of effort to help make them the next big thing. It is estimated that the group has over 100 staff members. They also recently had a full-fledged concert showcase at Cove Manila last December 3. And they also have an upcoming six-part documentary series hosted by Jessy Mendiola set to stream on KTX later in December.
KAIA
SB19 is arguably the biggest P-pop band in the country. So, to be a follow-up to the group can be nerve-wracking. This is why eyes will be on Kaia to see if they can live up to the hype. Kaia is ShowBT Philippines' first in-house P-pop girl group and first group since SB19. It is composed of six members: Charlotte, Angela, Sophia, Alexa, Charice, and Joanna.
The name Kaia comes from the Cebuano word kinaiya, which means inner character or a person's individuality. The group's official logo is a dragonfly-inspired design that is meant to represent beauty, strength, and underrated appeal. Kaia is set to drop their pre-debut single on December 10 called Kaya, which was written mostly by the members.
PRESS HIT PLAY
Most pop groups these days are composed of young tweens and teens who spend months if not years in training. But for Press Hit Play, they had a different trajectory. Officially making their debut this August with the single, WIN (WANT IT NOW), this new P-pop boy group's members came from different fields. Some worked in the music industry while others worked in completely different areas like hosting and even health care. But despite that, Yukito, Sev, JP, Zi. O, Yuuki, CHRLS came together and PRESS HIT PLAY was eventually born. The group is currently signed to Evolution Music Group and Evosound and has released a series of singles over the months.
DAYDREAM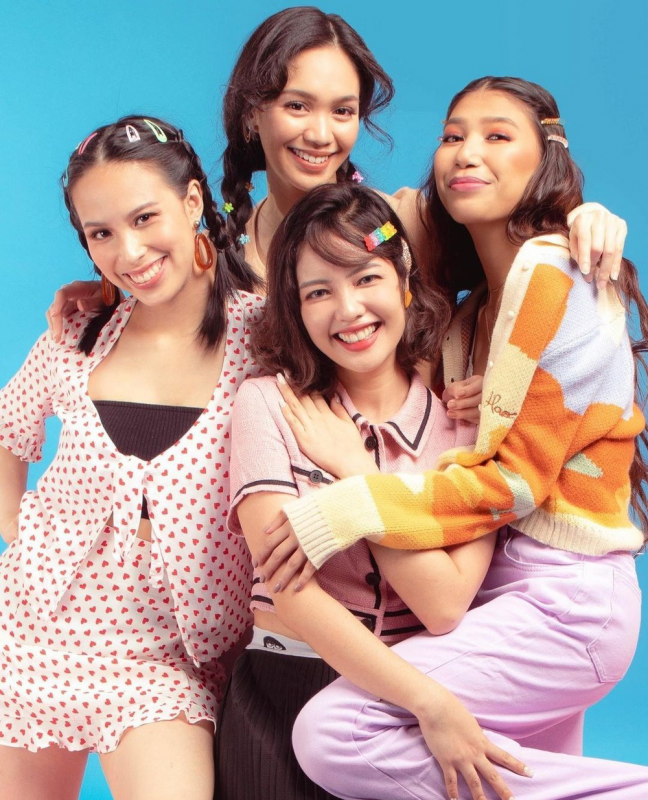 This P-pop girl group DAYDREAM is another product of the social media age as its members were found through kumu. Composed of members Awie, Denise, Kiara, and Jom, this four-member girl group is described to have a sound that's a mix between R&B, hip hop, and pop. They are currently signed to Rebel Records while Warner Music Philippines is promoting their music. They made their official debut on April 2021 with the single Fallin' 4 U. Their second and so far latest single, Lumayo, dropped this November.
R RULES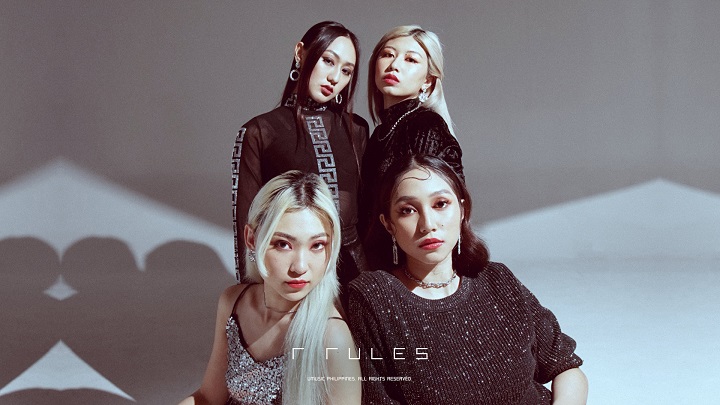 Two worlds and cultures collide in MCA's first-ever P-pop girl group. Composed of members, Riyo, Reina, Ruri, and Risa, one of the things that stand out for R Rules is its Japanese influence. Two of its members are from Japan, every member can speak fluent Japanese, and they actually used to go by the name Japh Dolls before changing to R Rules. But these days, the girl group is looking to empower listeners through their anthemic music. That was on display when they dropped their debut single, DNY, on November 24. The hard-hitting pop track revolves around letting out your inner confidence and thriving on your own.
VER5US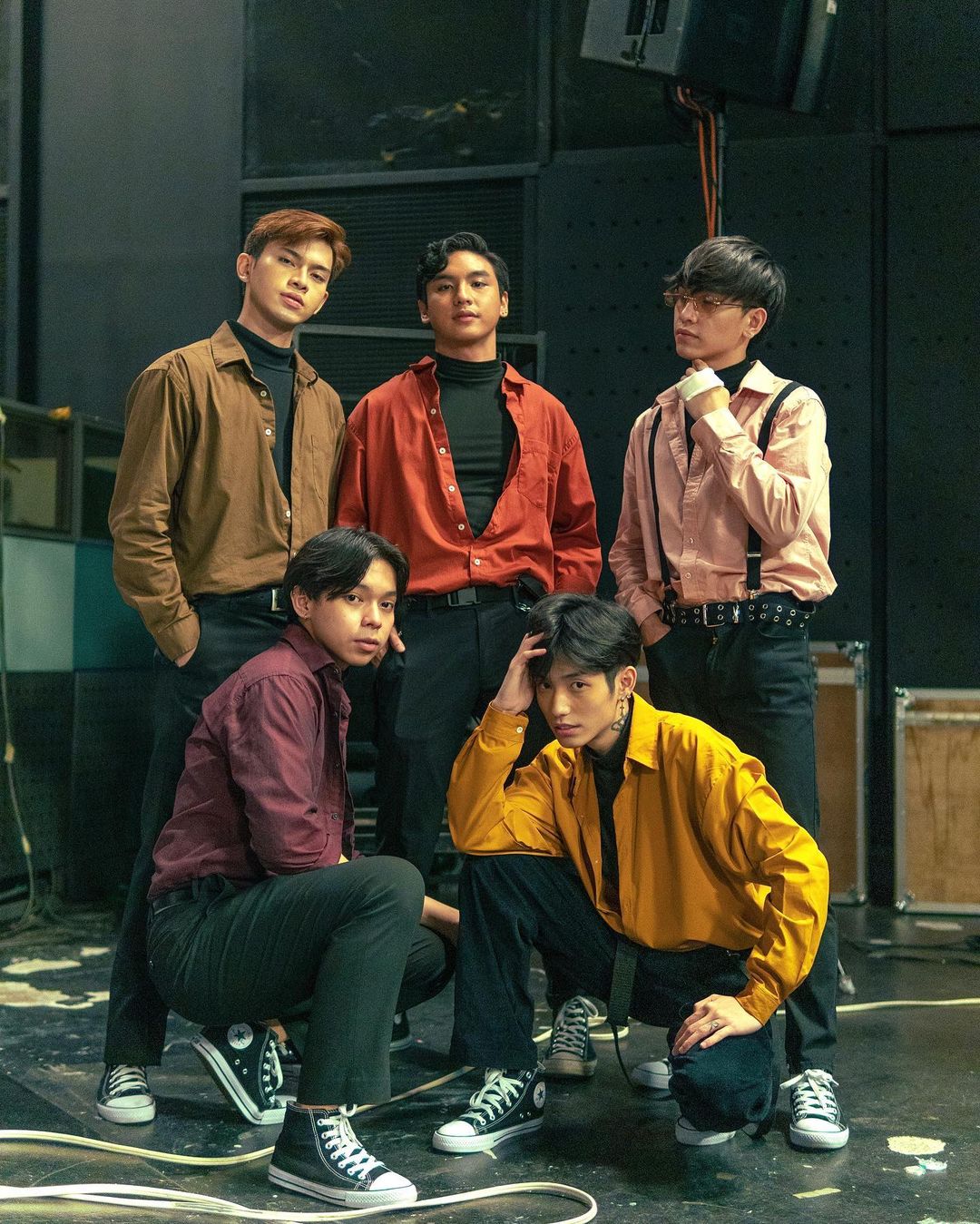 Over the past few years, survival shows in Korea with the goal of forming a new K-pop group have become popular. That trend is also slowly making its way to the Philippines. Enter POPinoy, TV5's recent reality show that aimed to look for the next big P-pop boy and girl group. The twist was the P-pop groups were already assembled when they auditioned for the show and each week they would compete against each other to see who will make it to the end.
VER5US was the winner of the boy group category and has five members, Joe, Josh, Khenne, Gab, and Ken. Thanks to their winner, they won a slew of prizes including a P1 million cash prize, a management contract, and are the newest endorsers for TNT. The group is set to make their official debut soon and have performed for a few variety shows on TV5.
YARA
Like VER5US, YARA also came from POPinoy and were the winners of the girl group category. Composed of Rocher, Kim, Christa, and Gelou, YARA has its roots in ShowBT, as its members were former trainees there. YARA takes homes the same prizes as VER5US and is also set to make their official debut soon.
Continue Reading: It's About Damn Time We Recognize These P-Pop x Fashion Collabs