For someone who has the nickname of ice prince, ENHYPEN's Sunghoon sure knows how to heat up the internet.
Related: Better Believe It, ENHYPEN Is Here To Stay
Even though Sunghoon is known as one of the more introverted members of ENHYPEN, Sunghoon has the tendency to break the internet now and then. ENHYPEN's resident ice prince can do nearly anything, be it as simple as posting a video, and he'd probably cause mass swooning across social media. It feels fitting then that ENHYPEN is the cover star for NYLON Manila's 2022 fanzine which is available now here. Here are just some iconic Sunghoon moments even non-fans probably know of.
HIS DREAM GIRL VIDEO
Back in 2021, BELIFT LABS announced that some members of ENHYPEN caught COVID-19. Luckily, they made a full recovery. And while you would think they would announce the news through a simple post, Sunghoon decided to go above and beyond. As his way of saying he's better, Sunghoon uploaded a TikTok of him dancing to Dream Girl that went uber viral, raking up 24 million views. Not only did this video become a classic meme among ENGENEs, but it also deserves an award for best recovery announcement.
THE FIRST JANGKKU SELFIE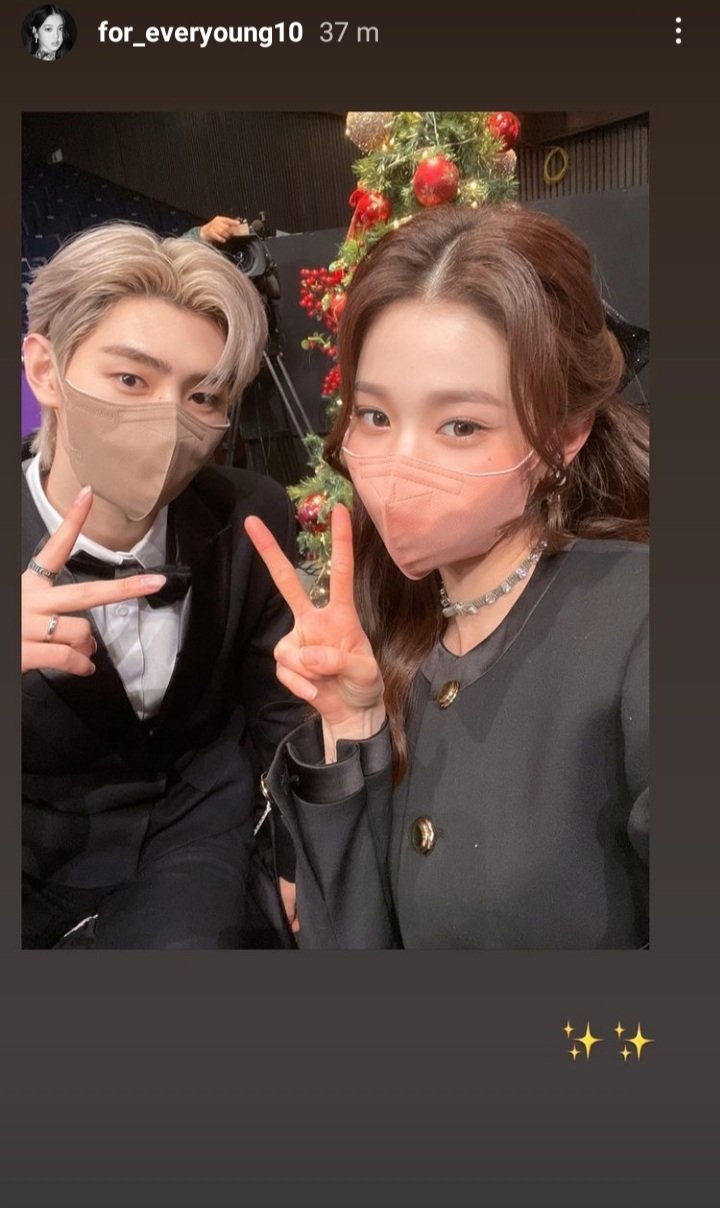 The pairing of Sunghoon and IVE'S Wonyoung as co-hosts of Music Bank was a powerful duo some people weren't just ready for. Whenever a new episode of Music Bank would air featuring them, they always got social media talking. One of their most iconic moments though came when the two attended an awards show together. They took home an award and danced to Rollin' by Brave Girls. But if that wasn't enough, they even gave us the very first Jangkku selfie. A moment in K-pop history.
HIS MASTERY OF TIKTOK TRENDS
If K-pop idols' strength were to be measured by how well they do TikTok trends, Sunghoon would be near the top. Whenever he logs onto ENNYPEN's TikTok account and posts something, you can bet it will go places. Case and point: his version of the double take trend has over 32 million views, 6 million likes, and sits near the top of the sound. It was a visual attack we weren't ready for. There's also the time he tried the viral food dance which got him 25 million views and 5.5 million likes, no big deal.
ICE SKATING ON MAMA
Even though Sunghoon hasn't professionally competed in ice skating in a while, that doesn't mean he forgot his skills. In fact, that's an asset ENHYPEN has used to their advantage. For their MAMA 2020 performance, Sunghoon began it by ice skating on the stage, the first K-pop idol to do so. From the visuals, music, look, grace, and poise, Sunghoon's routine was everything and made for a memorable debut.
PERFORMING WITH WONYOUNG
JANGKKU is back again on this list, and that's for a good reason. If they aren't causing hearts to flutter with their banter, they're on stage giving a killer performance. Their cover of Butter during the beginning of their co-host run left people shook. Meanwhile, their Woman on the beach stage showcased how comfortable they got with each other, not to mention how catchy it is.
THIS TIKTOK WITH HEESEUNG
You know what, there's nothing wrong with how aggressive Heeseung and Sunghoon did this dance. The rent of their dorm was due at the end of the day, and they needed to secure that bag. For that, we and the 16 million other people who watched this TikTok thank them.
Continue Reading: 6 Times ENHYPEN's Jungwon Pulled His Leader Card
6 Of ENHYPEN's Heeseung's Best Song Covers That Got Our Hearts Fluttering
6 Reasons Why ENHYPEN's Jay Is A Role Model
https://nylonmanila.com/moments-when-enhypens-jake-channeled-his-inner-aussie/
Watch These TikToks Featuring ENHYPEN's Sunoo To Brighten Up Your Day