These celebs are helping destigmatize discussions about getting the help you need when it comes to taking care of your mental health.
Related: 5 Athletes Who Show Us That It's More Than Okay To Take A Mental Health Break
More and more is the topic of mental health no longer seen as taboo. And when it comes to mental health, an important part of that discussion is seeking the proper help to deal with it. While there are people who still have the outdated mindset that mental health problems are just made up or can go away with the snap of a finger, the reality is that dealing with your mental health may require you to seek professional help, such as going to therapy.
Despite what some people may say, seeing a therapist or partaking in other ways to take care of your mental health is not a sign of weakness. Even some of today's biggest stars have been open about going to therapy and getting professional help. Check out the personalities below who are helping end the stigma surrounding seeking help.
ALEXA ILACAD
Aside from her talents in acting and singing, one thing we love about Alexa Ilacad is how she's been open about her mental health struggles. The young actress has used her platform to open up about dealing with depression and body dysmorphia. "I'm getting the help that I need and I'm not shy to ask for it," she shared in an interview with Karen Davilla.
While she admits that she still has her down days, Alexa wants people to know that it's ok to not be ok. As she said in a video feature for Star Magic, "Hindi naman ako parating malakas. I don't have it in me all the time, and I guess that's okay. You don't have to be strong all the time. Sabi ko nga, there is strength in vulnerability. I'm not afraid to admit that I'm not okay every day."
NADINE LUSTRE
Nadine Lustre is one to not shy away from talking about important issues, such as her years-long struggle with her mental health. In the past, she's been open about dealing with depression and climbing out of that dark hole she found herself in. And one major way she did that was through the help of her life coach, Tita Cindy. "She pretty much held my hand through the roller coaster that I was on in the [past] couple of years," Nadine shared on an episode of Liza Soberano's podcast. Centering on the Millennium Method, the two focus on using the power of energy to redirect Nadine's spirit towards a more positive outlook on life.
LIZA SOBERANO
Among the causes and advocacies Liza Soberano champions, mental health is near the top of her list. Not only has the superstar been vocal about her struggles with mental health and getting the help she needs, but she's also put in the work to make people feel seen and heard. In 2021, she invested in Mind You, a platform to help destigmatize mental health discussions in the Philippines. A year later, she began her podcast, An Open Mind, which placed the focus on candid conversations on mental health.
XYRIEL MANABAT
While Xyriel Manabat is unapologetically living her life the way she wants, that doesn't mean she isn't immune to what people say about her. In a video for Star Magic, the young actress revealed that she dealt with an intense period where she was sexually harassed because of her body, with lewd comments and edits flooding her feed. The blatant objectification deeply affected her mental well-being to the point where she had to go to therapy.
"Na-overcome ko po siya, gumawa po kami ng legal actions and nag-therapy po ako dahil sa mga ganun kong nababasa at nakikita kasi kailangan kong i-prioritize and mental health ko kasi hindi talaga helpful yung mga ganung nakikita ko." Still, Xyriel's resilience shines through as she expressed, "Ayoko pong nagpapatalo kapag ako 'yung nasa tama, so marami akong binangga na alam kong kailangan kong i-educate, especially 'yung mga close-minded person."
KYLIE VERZOSA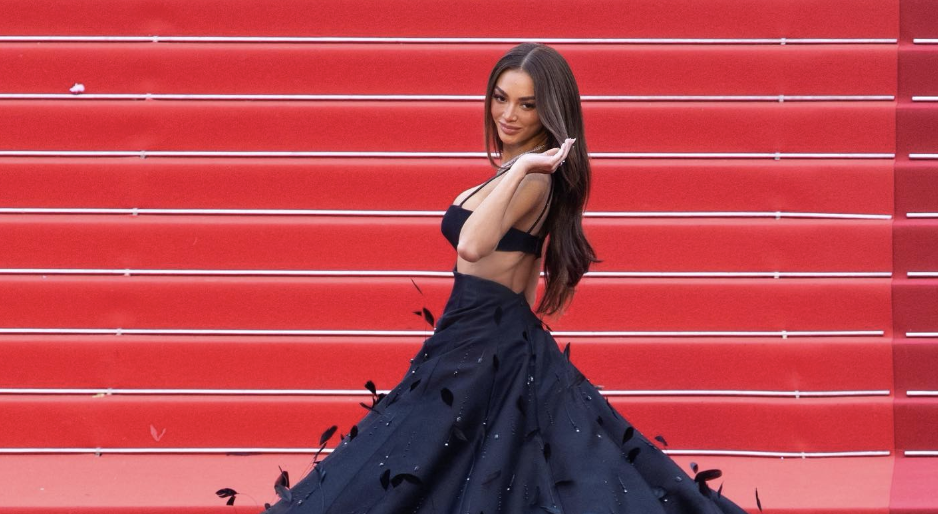 This actress and former Miss International title holder is more than just her looks. Kylie is also a vocal advocate for mental health, which stems from her past struggles with depression. It's one of her core advocacies, and what guides Mental Health Matters, the organization she helped found that offers free mental health counseling. Kylie uses her platform to remind people that it's okay to talk about mental health, including ways to get help.
"The way we're still afraid to talk about going to therapy, I think that should be de-stigmatized. Mental health is all about celebrating the ups, but also appreciating the downs. You go to a doctor to take care of your [physical health] and you do the same for your mental health. I go to therapy myself. It just helps me have a better life," she shared in an interview.
HEART EVANGELISTA
On the outside looking in, it seems as if Heart Evangelista is living the dream life. But that isn't the case, as behind the glitz and glam is a woman who has also dealt with bouts of anxiety and depression. She has opened up about her past struggles with her mental health. It even reached a point where Heart consulted eight doctors for her state of mind, including a therapist.
As she revealed, "The therapist told me that when you are an overly active person or sometimes you're very creative, your mind doesn't really shut down, it keeps working. So, sometimes that causes you to have depression or anxiety." And while Heart still has her moments, she's learned ways to cope and prevent her negative thoughts from overbearing her.
MAUREEN WROBLEWITZ
Beyond just being an actress and a model, Maureen Wroblewitz is also an ally for those who are struggling mentally in life. In 2021, she posted on Instagram her challenges with her mental health and the importance of realizing when you're not okay. Since then, she's been open on social media about her anxieties and down days, as well as the steps she takes to heal them, from going to therapy, working out, reading self-help books, and more.
CHAI FONACIER
In Nocebo, Chai Fonacier plays a woman who takes advantage of her employer's fragile mental state. But in real life, Chai has been a vocal advocate for mental health awareness. As someone who is diagnosed with Bipolar 2 disorder, the topic is personal for her. She has also gone on record to share that she goes to therapy and sees nothing wrong with it. "Going into therapy doesn't mean that you are rock bottom. Sometimes you just need to go into therapy so that you can learn how to manage things even when the day is good. Therapy is just as good as when you go for a checkup."
Continue Reading: Mental Health Services You Can Avail Of