With the pandemic continuing to rage on, social isolation combined with increasing anxiety has taken a toll on people's mental health. Here are some mental health services to help you take care of your mind and body.
Related: In Need Of Laughter? These Comedy Shows Are Totally Worth A Revisit To Curb Anxiety
A year and a half into the pandemic, there are still little signs of when we will see the light at the end of the tunnel. NCR and a few places around the country have returned to ECQ to combat rising cases and the spread of new, more dangerous variants. But living with quarantine protocols can and is taking a toll on people's well-being. Being nearly isolated from the people we love and a near-constant barrage of trauma and bad news is making it hard for a lot of people to function normally. These have made the way for an increase in mental health problems like anxiety, depression, stress, and burnout.
A study found that in the Philippines, searches for mental health services rose by 231% while the National Center for Mental Health reported a four times increase in calls to their hotlines. What's worse, suicides in the country increased to 3529 cases in 2020, significantly higher than 2808 deaths in the previous year and an increase of 25.7%. This is why it is important that you need to take care of your mental health, and that includes seeking mental health care and services. If you or someone you know is currently struggling mentally in this pandemic, here are some mental health services and centers you can avail of.
St. Luke's Medical Center
The St Luke's Department of Psychiatry provides psychiatric assistance for those coping with traumatic events, substance addiction, and depression. They also offer mental health services and psychiatric help for children, adolescents, and the elderly. They even offer consultations for mood and anxiety disorders. For inquiry and booking appointment, you can contact 8-789-770 ext. 2013.
Makati Medical Center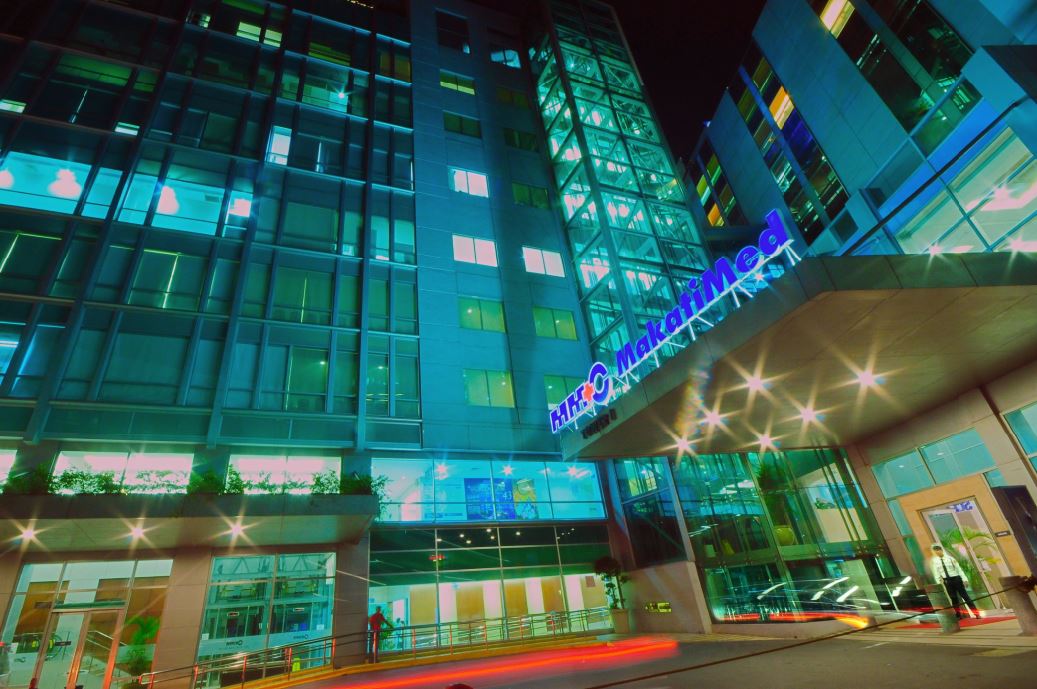 The Makati Medical Center's clinic of psychology has a subspecialty clinic that offers psychiatric and mental health services. The Mood and Anxiety Resource and Referral Center (MARRC) recommends treatment for clients with such mental health concerns. They recommend you book an appointment with them first as they discourage emergency referrals. For booking appointments, contact them at +632 8888 8999 loc. 7320. MARRC is open from Monday to Friday, 8 AM to 5 PM.
PsychConsult, Inc.
This psychological firm offers a variety of mental health services. They start off first with initial assessment interviews before you can avail of their several categories of psychotherapy, including individual counseling, group therapy, couples therapy, and even yoga therapy. For teenagers and children, they also offer the option of Play Therapy where the patient can safely play out their feelings, emotions, or experiences. For inquiries and appointments, you can contact +632 8421-2469, (02) 8710-3808, or 0917-808-0193.
Ateneo Bulatao Center for Psychological Services
From the Psychology Department of Ateneo de Manila University, the Bulatao Center for Psychological Services caters to both members and non-members of the Ateneo community. Some of their services include psychological assessment, group workshops, and intervention programs. Since April 2021, the center offers free consultation open to Filipino adults ages 18 and above, regardless of whether you're enrolled in Ateneo or not. But they sometimes close this when they experience a high volume of clients so it's best to check with them first. You can reach them at their email: [email protected], their website, or you can fill out their sign-up Google Form.
Other schools like the UP Diliman Psychosocial Services (UPD PsychServ,0906-374-3466), and The De La Salle University Dasmarinas Center for Applied Psychology (0935-751-9227 or 0919- 499-8381) also offer online mental health services to people outside their respective communities.
DFS Consulting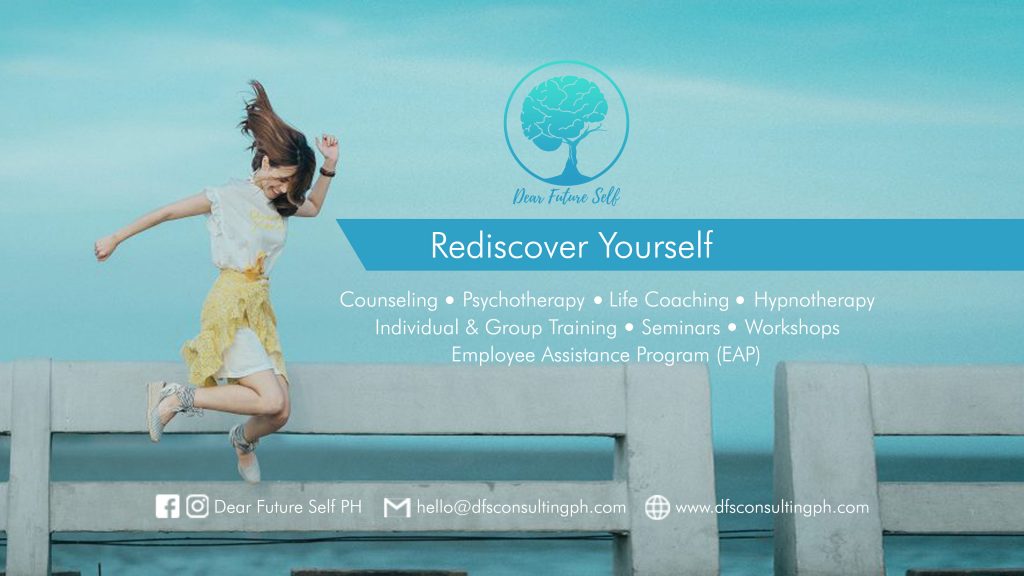 DFS Consulting offers a range of mental health services like counseling, psychotherapy, and even hypnotherapy. Their counselors are trained to tackle a variety of issues from grief and loss, mood swings, self-confidence, work-life balance, and feeling demotivated. Consultations are done online through either voice call, chat, or a voice and video session. For a private booking appointment, check out their website.
The Medical City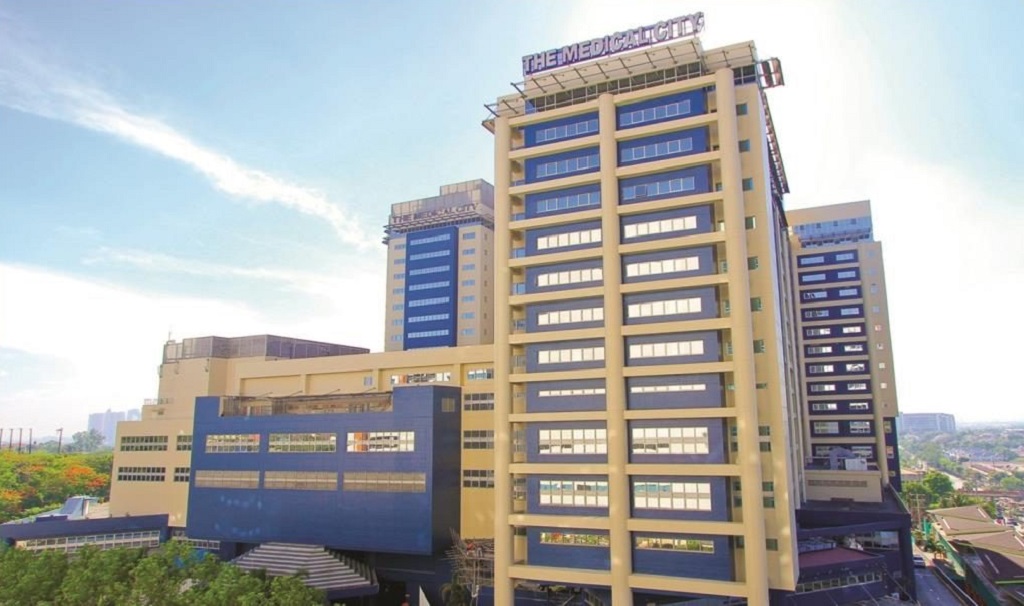 The Medical City's Psychiatric Unit handles both emergency and non-urgent cases. For emergencies, they can admit patients with round-the-clock monitoring. When it comes to non-urgent concerns, they offer programs like psychotherapy, psychopharmacology, Outpatient Group Therapy, Lifestyle Assessment, and Management Program (LAMP), and Outpatient Detoxification Package for those dealing with substance-related issues. For inquiries, contact (632) 8988-1000 to 7000.
MindNation
MindNation designed its system so that people can get access to the help they need anytime, anywhere. It starts off with an assessment, which can be done online 24/7 via their Facebook chat. You then book your appointment and have the actual session. If you're company or school partnered with MindNation, you can avail of their mental health services for free.
Better Steps Psychology
Some of the mental health services you can avail of at Better Steps Psychology include clinical psychological assessments, one-on-one therapy and counseling, couples therapy, family therapy, wellness seminars, and corporate mental health programs. Their team of mental health professionals, clinicians, physicians, and educators is trained to deal with a variety of mental health problems. You can contact them at 0917-894-3988 or you can check out their website.
Mental Health Matters PH
Mental Health Matters PH was founded by beauty queen and actress Kylie Verzosa to raise awareness for and destigmatize mental health in the Philippines. Aside from organizing talks and seminars, Mental Health Matters PH also offers free mental health counseling. All you have to do is download the Konsulta.md app and use the code KMDKYLIE to avail of the free counseling.
In Touch Community Services
If you decide to avail of the services from In Touch Community Services, they first match you with the mental health professional you need from their roster psychologists, psychiatrists, and life coaches, to make sure you get the most proper help that you need. Some of their services include one-hour counseling and support sessions for individuals, couples, and families. You can contact them at (02) 8893-1893 or 0917-863-1136.
Argao Center for Psychological Services
Based in San Fernando, Pampanga, the Argao Center for Psychological Services offers online consultations for their variety of services including prevention and intervention programs, assessment services, and even continuing professional development. You can check out their website or contact them at 0999-713-8844.
Mindcare Club
They offer telemental health services with a network of mental-health psychiatrists, psychologists, and counselors. In Mindcare Club, after your initial assessment, you are then referred to which counselor and which service you need to deal with your specific issues. You can check out their website for more information.
Recovery Hub Philippines

Even though Recovery Hub Philippines may be based in Mandaue City, Cebu, they cater to all Filipinos in the country through their online platform for mental health consultation and treatment. You can book an online video call through their website where you can pick and choose which Psychiatrist/Psychologist of theirs you want to talk to.
UGAT Foundation
UGAT Foundation is a non-profit organization started by the Jesuit apostolate in Ateneo offering mental health services. They have free counseling, and you only need to pay them on a donation basis. They also offer marriage and family counseling, but that comes with a fee.
Empath
Empath describes themselves as "a social enterprise that envisions mental healthcare access for all Filipinos." Some of their mental health services include psychological assessments, individual counseling, and group therapy that last between one to two hours per session. When you book an appointment, you get to choose the psychologist you get to talk to with a detailed description of their expertise. They also have a podcast series on Spotify and a guided meditation series on YouTube. Check out their website here.
MindDoc
MindDoc doesn't necessarily offer mental health services, but it is designed to keep track of your mood and mental health. The app was designed by clinical psychologists to serve as your companion for well-being. Aside from daily mood tracking, there are also psychological courses and exercises you can find on the app. You also get insights, assessments, and summaries based on your entries so that you can know where you are and whether you need to seek further professional help.
Note: Most of the stated mental health service providers do not work as crisis centers and may have long wait times. For immediate and life-threatening emergencies and concerns, you may contact the following emergency hotlines:
National Center for Mental Health Crisis Hotline (NCMH-USAP): 0917-899-USAP (8727) or 7-989-USAP (8727)
Philippine Mental Health Association: 0917-565-2036, 8921-4958/59 or email [email protected] or [email protected]
Natasha Goulbourn Foundation Hopeline: 0917-558-4673, 0918-873-4673, and 02-8804-4673
In Touch Crisis Line: 0917-800-1123, 0922-893-8944, and 02-8893-7603
Manila Lifeline Center: (02) 896-9191 or 0917-854-9191
Continue Reading: How BTS Is Helping Me Cope With Grief And Post Concert Depression In 2021