It's not just the physical prowess that athletes have to keep strong, but also the personal side relating to their mental health.
Related: Mental Health Services You Can Avail Of
Athletes are expected to be in top physical condition whenever they compete. They regularly undergo training to shape, build, and tone all aspects of their body. The work can be quite intensive, but that usually comes with the territory of being a pro athlete. But while most think that being an athlete just has to do with having a good physical condition, a key part of any athlete's success is having that right state of mind.
An athlete's mental health is just as important as their physical health. But sometimes, due to the strains of the job or personal reasons, athletes reach that time where their mental health reaches a breaking point. This is something a lot of competitive athletes can relate to. Instead of ignoring it though, some decided that it was more important to prioritize their well-being. In the process, they showed their fans, fellow athletes, and everyone else that there's no shame in prioritizing your mental health despite working in a high-stakes environment.
PIA ILDEFONSO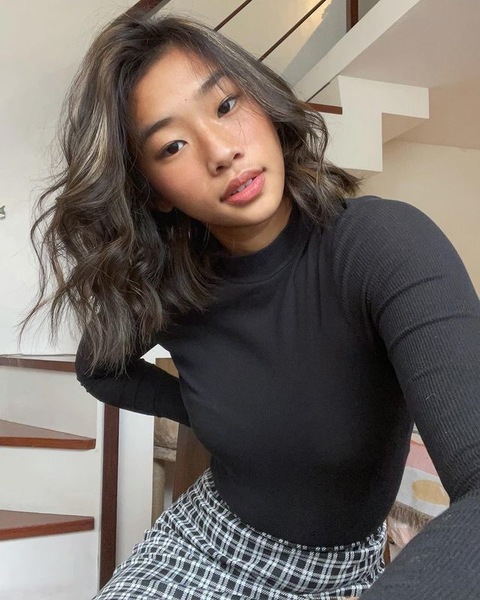 With her family name and being a player for the Ateneo Blue Eagles' women's volleyball team, many eyes were on Pia during her debut in UAAP Season 84. But life had other plans for her this upcoming season as the sports star shook the volleyball collegiate world by announcing that she will not be playing for Ateneo in Season 85. She didn't give an exact reason why she decided to quit for her sophomore year, but Pia did allude to the fact that it had to do with personal battles.
"Definitely the toughest decision I've made. Am choosing to face, fight, and grow through life's battles outside the sport I love most." A high-profile decision from a high-profile player is not an easy thing to do, but we admire how she decided to step away from the sport to focus on her battles.
EJ OBIENA
EJ Obiena has been through hell and back in the past year alone. From being challenged by local sports authorities to making history and winning medals in international competitions, EJ has been through more in 2022 than most athletes. This is why it was nice to see the champion pole vaulter take the time away from his very hectic schedule to spend a three-week vacation in the Philippines back in September 2022. It was his first time being in the country in three years and decided to spend his free time with his family and focus on himself.
"I'm planning to go somewhere in some islands in the Philippines to really just disconnect. It's been three years that I haven't had an off-season. This is my time to spend with my family and really have a break. I'm still human. My psychologist always says I perform my best when I'm the best EJ Obiena as a person as well. I need to balance my buckets and I need to be able to be hungry to train when I get back," he shared in an interview. It was a much-deserved rest and a reminder that even the world's best athletes see the value in me-time. Considering how EJ recently began his 2023 indoor season with a gold medal, his break was worth it.
NAOMI OSAKA
As much as we can't wait to see Naomi Osaka back on the court, the tennis star can take as much personal time away from the sport as she wants for her personal needs, whether it be to raise her first child or focus on her mental health. The latter in particular made for a poignant moment. At the 2021 French Open, Naomi made headlines when she announced that she was dropping out of the competition to focus on her mental health. She then took to Instagram to explain that she has been dealing with depression and anxiety since 2018 after becoming a tennis star.
"I communicated that I wanted to skip press conferences at Roland Garros to exercise self-care and preservation of my mental health. I stand by that. Athletes are humans. Tennis is our privileged profession, and of course, there are commitments off the court that coincide," the young tennis star wrote in an essay for TIME. "Perhaps we should give athletes the right to take a mental break from media scrutiny on a rare occasion without being subject to strict sanctions."
OHMYV33NUS
Even a queen needs rest. Coming off championships like the Mobile Legends M3 World Championship, Blacklist International was riding on a high in early 2022. But even with all the praise and wins, Venus knew that it was time for a short break. That is why in January 2022, Blacklist's team leader took to social media to share that the esports champion was going to bow out of MLB season 9 for a bit to focus on life and an overall sense of well-being.
"Sobrang pasabog to the highest level ang mga naachieve natin last year kaya tingin ko naman deserve kong magpahinga muna saglit from all the eksena and live a peaceful plantita life. I will be resting for a while this season 9 para naman mabigyan ko ng time yung ibang goals ko sa buhay and magbonggang beauty rest lang din talaga." The move shows that no matter how successful you get, you should always rest and have your own me-time. In a world where working 24/7 is seen as a good thing, don't feel ashamed to stop and settle down.
SIMONE BILES
No amount of Olympic gold medals are not going to stop the fact that you will have those bad days. When Simone Biles competed at the 2020 Tokyo Olympics, the world was watching to see how the history-making gymnast would perform. But behind the scenes, things were not alright with the gymnast. She announced that she was not participating in most of her events in Tokyo due to suffering from the twisties and the fact that she wanted to focus on mental health.
"I say put mental health first. Because if you don't, then you're not going to enjoy your sport and you're not going to succeed as much as you want to," said Simone regarding her decision. "So it's OK sometimes to even sit out the big competitions to focus on yourself because it shows how strong of a competitor and person that you really are—rather than just battle through it." While she did get a lot of pushback for her doing what she did, it was very brave of Simone to do so and arguably the better decision in the long run.
Continue Reading: Here's How to Make 'You' a Priority On World Mental Health Day