From Seventeen, TXT, Ji Chang Wook, and more, the parade of K-pop stars and K-drama actors coming to the Philippines has been fast and furious.
Related: And We're Live: Concerts Coming To The Philippines This 2022 And Beyond (So Far)
With a country home to many who eat, breathe, and sleep K-culture, it's no surprise that many K-pop idols and K-actors include the Philippines in their travel itineraries, whether it be for a concert, fan meet, or a simple vacation. Due to the pandemic however, the past two years were a drought as international travel was severely limited. But this 2022, that has changed and now, dozens of our fav idols, oppas, and noonas, are finally making their way to the country. And for sure, they're making up for the lost time.
The flood of K-stars began in earnest with the Begin Again K-pop concert back in May. And since then, it's been non-stop events with seemingly at least one Korean star coming to the country each week. But who says we are complaining? As we look forward to even more K-pop groups and K-drama actors coming to the country in the coming months and see whether our wallets can take it, let's take a look at some of the recent K-stars who have visited the country in the past few weeks.
JUNG HOYEON
Filipino fans of model and actress Jung Hoyeon were in for a treat when the Squid Games star held her very first fanmeet in the country. According to her, the Philippines is number two in terms of her followers on Instagram, so she was more than willing to reciprocate that love back. Aside from exploring a bit of the city, Hoyeon wore a Filipiniana to the fanmeet that she reportedly got from Kultura. We love a relatable idol.
CHOI HYUN-WOOK
Unlike most K-stars who recently visited the country, actor Choi Hyun-Wook wasn't here for a fanmeet or concert. Instead, the Twenty-Five Twenty-One star was here on vacation as fans spotted him exploring Antique as well as the famous beaches of Boracay. He even was game to say hi to fans and take pictures with them. Imagine casually running into a K-drama actor on vacation, that would be a story to tell at every party.
TAN
Filipinos who haven't heard of K-pop boy group TAN (which means To All Nations) yet definitely got to see more of them following the group's extensive promotions in the country. Over many days, the boys were spotted out and about in Manila as well as holding a fanmeet with their local supporters. The group even took the time and effort to learn how to sing Diwata by Sam Concepcion, which they performed during the fanmeet and mall shows.
LAPILLUS
Given that they have Filipino-Argentinian actress turned K-pop idol Chanty Videla as one of their members, it was only a matter of time before K-pop girl group Lapillus came to Manila. And that happened not just once, but twice, and all in less than six months from their debut. During their first trip, they did promotions with various media outlets, went on a mall tour, and performed on It's Showtime and ASAP. For their second trip, they performed on Eat Bulaga, did more mall shows, and Chanty generated headlines when it was announced that she signed with GMA's Sparkle talent agency. Her acting days are definitely not behind her.
TFN
During Lapillus' most recent trip to the Philippines, they were joined by their brother group TFN, formerly known as TFN1419. The nine-member South Korean and Japanese group held a Manila mall tour and even performed on It's Showtime during Jhong Hilario and Ryan Bang's Magpasikat 2022 showcase. Talk about bringing in the big guns.
ERIC NAM
Eric Nam's talents are as abundant as his youthful charms. And both were on display during his Manila stop of his current world tour in Manila.
JI CHANG WOOK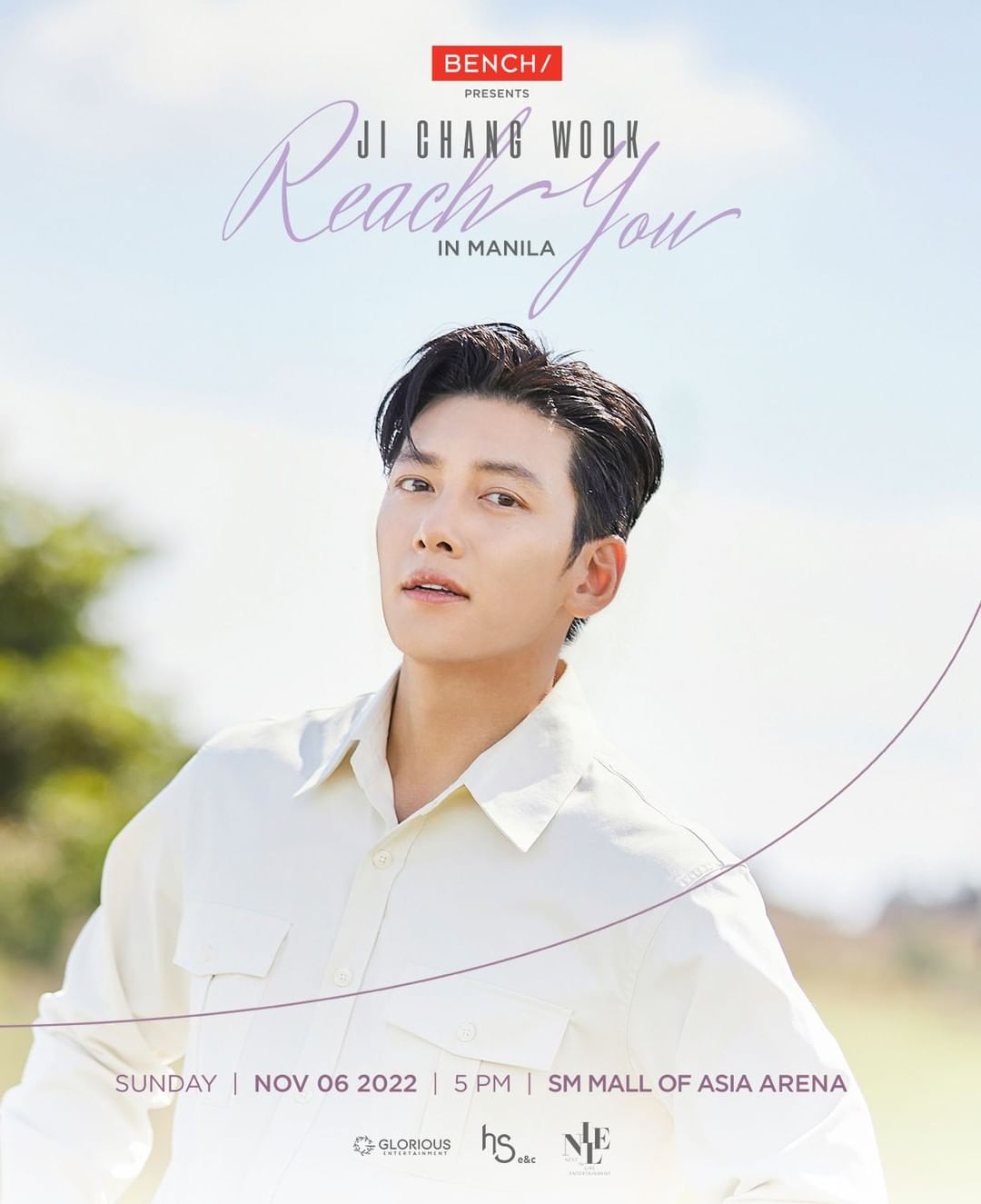 Bench's latest K-drama actor fanmeet was none other than Ji Chang Wook. He brought the kilig and sweet vibes to the MOA Arena for his event and even filmed a special vlog just for the audience that documented his stay in Manila. Even if his stay was sprinkled with rain showers, his charm and candor was enough to warm the moment.
CL, EPIK HIGH, PENTAGON, KARD, GAHOXKAVE, AND DJ SODA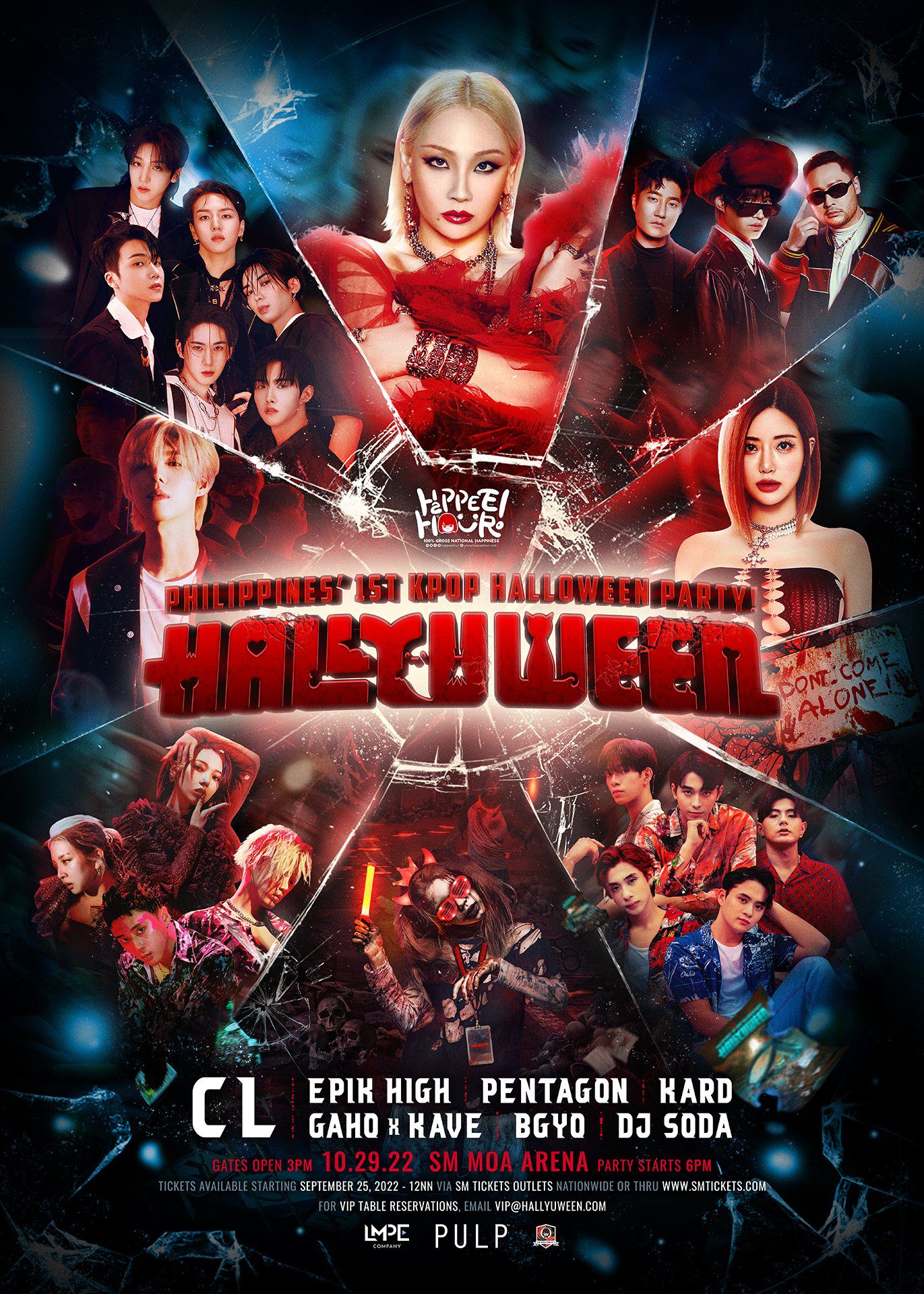 HALLYUWEEN 2022 promised to be an event unlike any other. And true enough, it was thanks to a varied selection of K-pop stars and BGYO who wowed the crowd at MOA Arena. Despite the storm that was raging on Halloween weekend, that didn't stop the idols and their fans from having fun. Some even dressed up such as CL who went as Cruella de Vil.
PARK EUN-BIN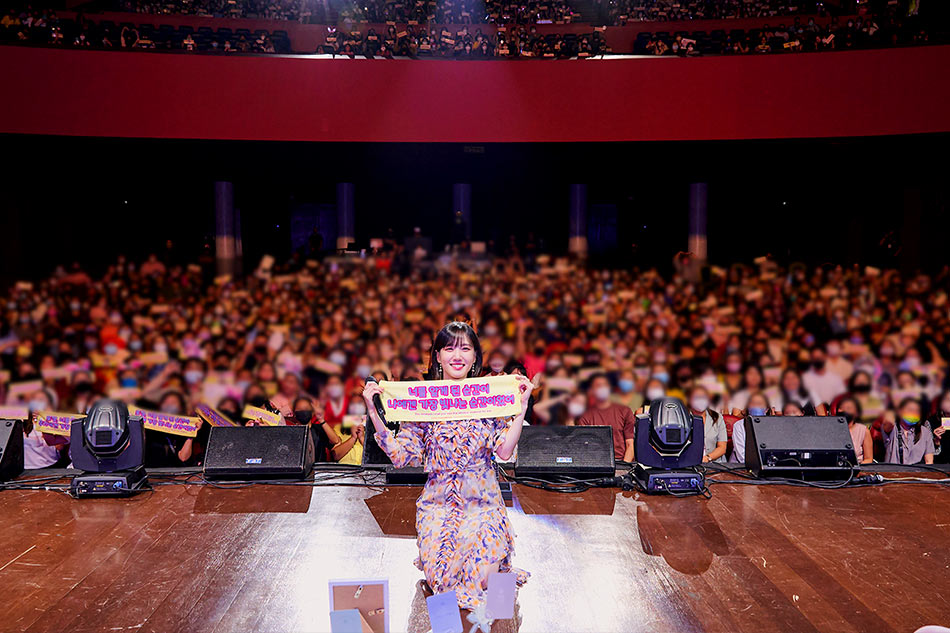 Extraordinary Attorney Woo star Park Eun-Bin's Manila fanmeet wasn't just special because it was her first time in the country. It was also her very first fanmeet ever and her Filipino fans made sure to give as much love as possible. At one point, a special video was played featuring PEB's Pinoy fans thanking her which got the actress visibly emotional and teary eyed. It was a moment to remember for those who were there.
KANG DANIEL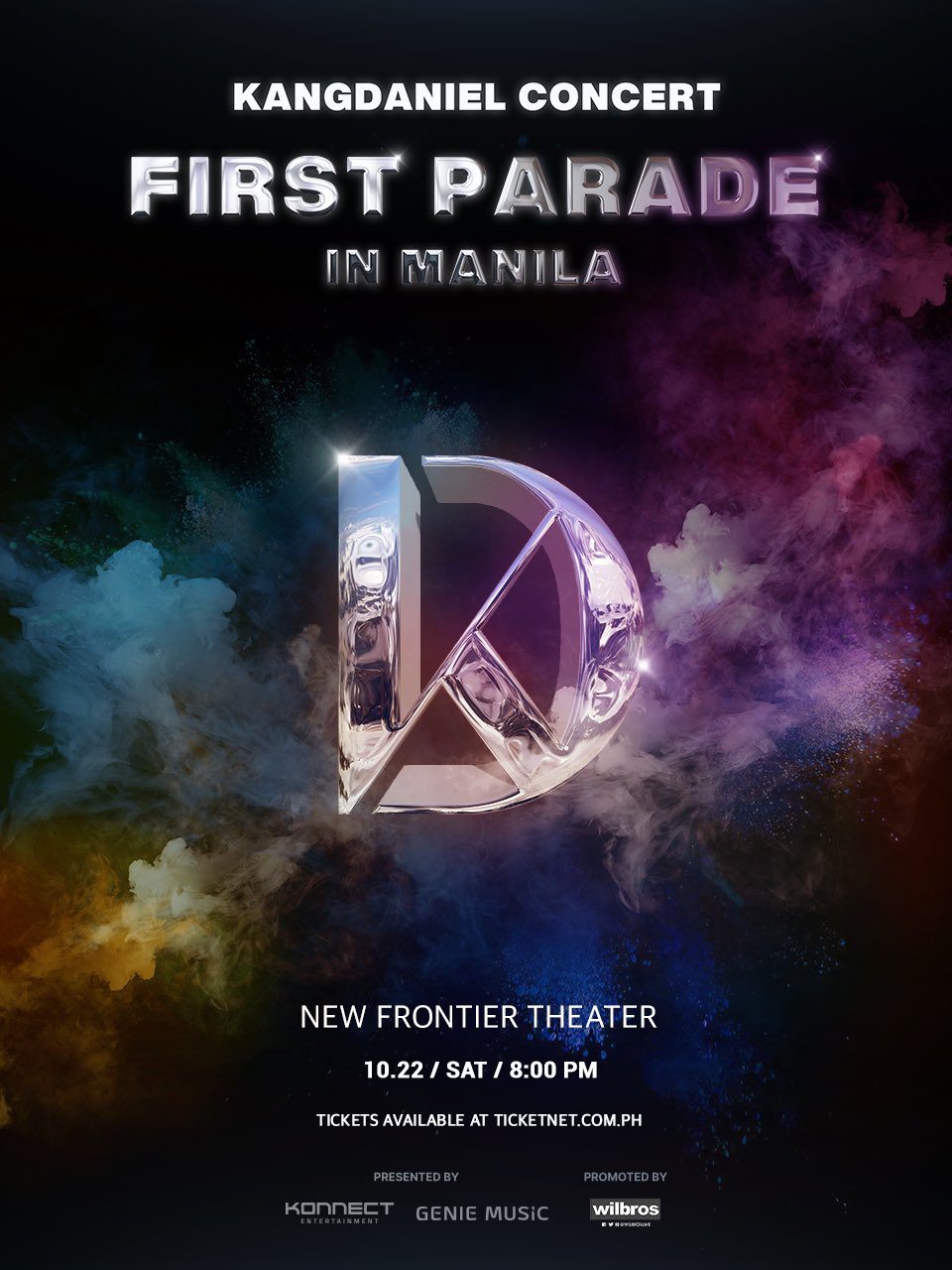 Pinoy Danity got their whole lives and then some during Kang Daniel's First Paradise concert at the New Frontier Theater. The K-pop soloist owned the stage like the seasoned pro that he is.
NCT DREAM, XDINARY HEROES, WAYV, AND GOLDEN CHILD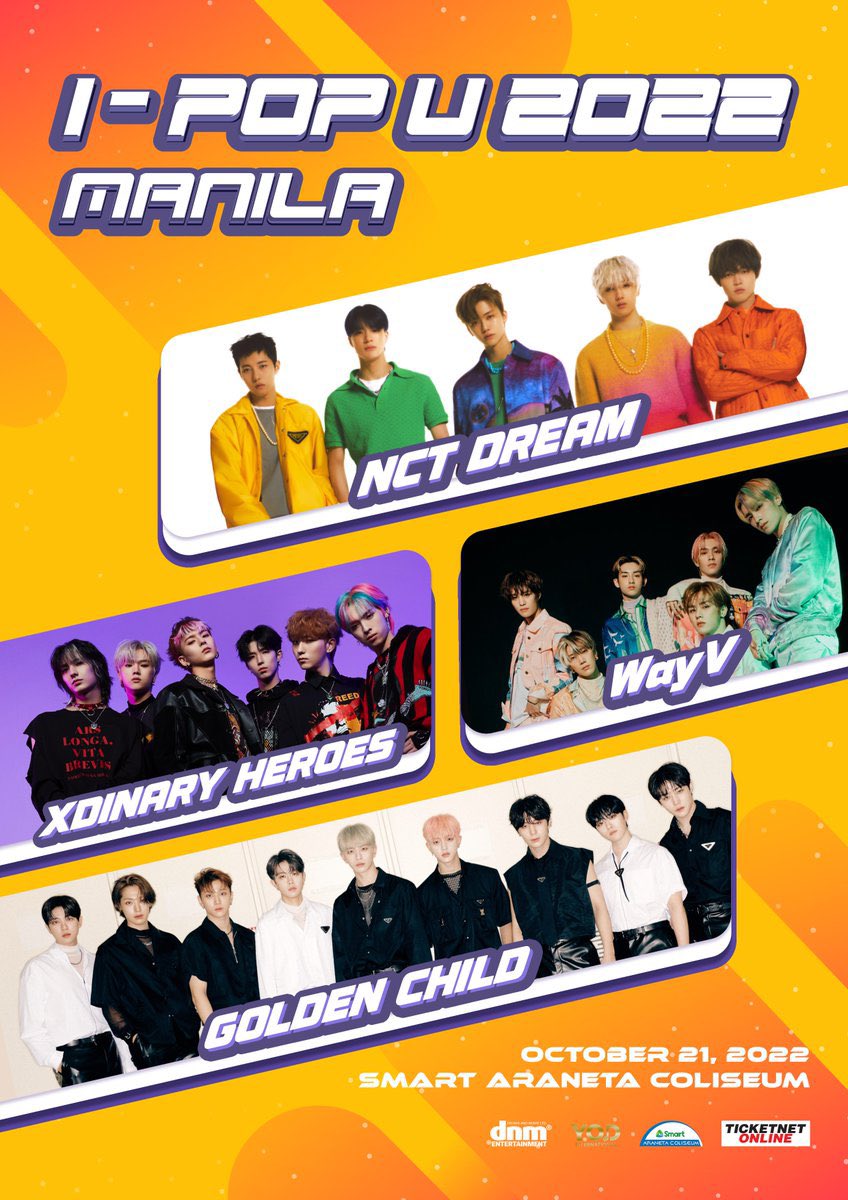 The weekend of October 21-22 was an eventful one for Filipino K-pop stans as two different K-pop festival happened in Manila on the same night. First was I-Pop U, which featured an all boy group line-up of Xdinary Heroes, Golden Child, Wavy, and the return of NCT Dream. While the concert had its hiccups (Winwin and Ten were sadly unable to join), the night was so much fun for in Araneta Coliseum.
LOONA, VIVIZ, PARK BOM, HYOLYN, BRAVE GIRLS, AND BE'O
On the opposite side of things was the P-pop x K-pop music festival, Popstival. This time, it was the girls who showed out as Loona, Viviz, Park Bom, Hyolyn, Brave Girls, alongside soloist BE'O entertained the crowd at the SMDC festival grounds.
TXT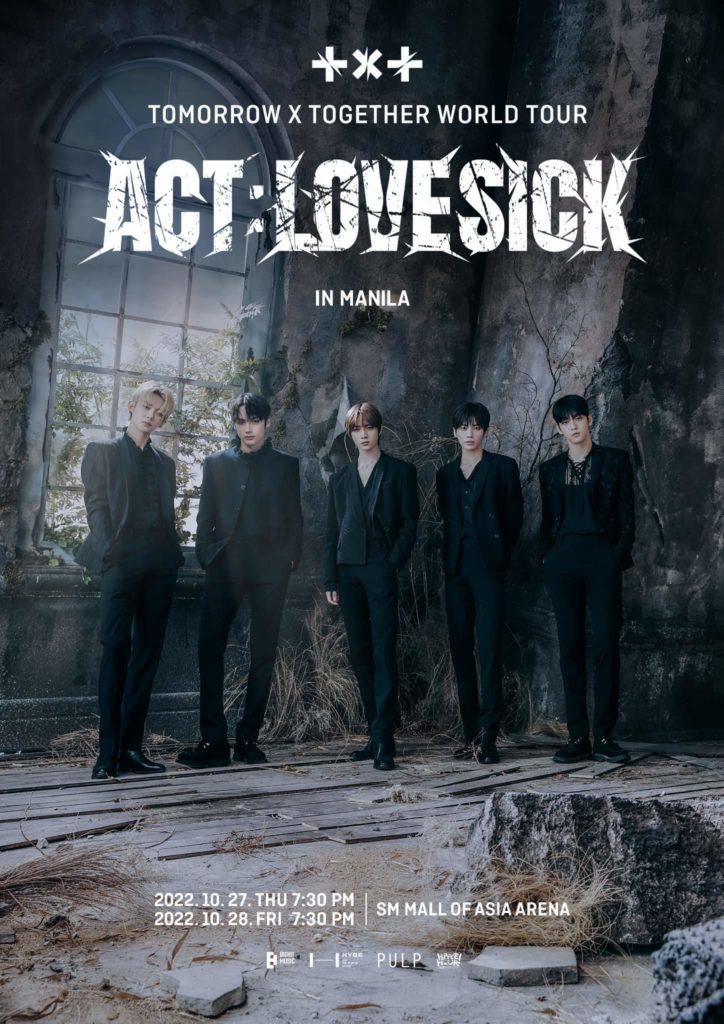 MOA in MOA? That's thanks to TXT's epic two-day concert at the MOA Arena. Not only was this there first time in Manila, but it also served as the final shows of their Act: Lovesick world tour. Needless to say, the group and their fans made the most out of the night. There were many memorable moments but our favorite goes to Taehyung and the rest of the boys covering Akin Ka Na Lang by The Itchyworms.
SEVENTEEN
Be The Sun in Manila was as hot as the concert's opening number. That one weekend in October was a whirlwind for tens of thousands of Carats who made their way to MOA Arena to see their fav boys. It was a concert series so memorable that SEVENTEEN are coming back to Manila this December for an even bigger show at the Philippine Arena.
Continue Reading: 8 Tips And Tricks On How You Can Secure That Much-Coveted K-pop Concert Ticket