Another day, another fashion slay for these fierce Filipinas ?
If America has The Super Bowl, the Philippines has the extravagance of the pageant world. What's a football game compared to the glitz, glamour, and grace all happening in a night of Filipino beauty and brains? Last night's coronation at Binibining Pilipinas 2022 was no exception. Aside from the powerful Q&A segment and meme-worthy moments between the queens, there were so many scene-stealers who brought their A-Game when it came to the fashion. It's all about the drama honey, and these binibinis did not disappoint.
READ MORE: 12 Times MJ Lastimosa Was The Unofficial Cheerleader of Miss Universe Philippines
CATRIONA GRAY'S ENORMOUS EARRINGS
Catriona always makes a statement no matter what, and last night, she took it to another level with HUGE earrings that carried with it a deeper meaning. Created in collaboration with MJorian Jewelry, the piece was inspired by Pintados tattoos as referenced in the Boxer Codex.
GABBY BASIANO'S SALAKOT
Gabrielle Basiano's evening gown

2021 2022#BbPilipinas2022 #BinibiningPilipinas #BinibiningPilipinas2022 pic.twitter.com/TBIiTAzfal

— Bella's Attorney (@hongjisooper) July 31, 2022
Can we please have more hat moments at the evening gown segment? Gabby Basiano completely pulled off a Raya (yes, the Disney movie) in her golden salakot made by Ken Batino and Jevin Salaysay. A truly unexpected fashion moment in the local pageant world reminiscent of Miss Earth 2022 contender Džejla Glavović's all black look with a shorter brim for the accessory, it was definitely a highlight. And that choice paid off because for the second year in a row, the binibini from Borongan, Eastern Samar won best in evening gown.
NICOLE CORDOVES' SPARKLY GOWN
Don't you just love a Rihanna reference? Binibining Pilipinas host Nicole Cordoves shines bright like a diamond in her ultra-sparkly gown with matching feathered arm warmers and head piece by Bonita Penaranda. Onstage, Nicole opted for a clean ponytail parted in the middle sans the head piece.
HERLENE BUDOL'S HIPON GOWN
Now let's hear it for the back of the dress. ? For a pageant newcomer, Herlene "Hipon" Budol has come a long way as she's been consistent since day one. A queen through and through, she truly embodied her stage name "Hipon" and incorporated it in all her concepts at Binibining Pilipinas. Bashers be damned, she slayed the boots house down. Props to Rian Fernandez for the gorgeous beadwork.
TWO OF SAMANTHA BERNARDO'S GOWNS
Did somebody say EXTRA? Samantha Bernardo bodied that at the Binibining Pilipinas coronation night with two different, but equally powerful gowns. Both made by Yeye Pantaleon, Sam stunned in a gold floral applique dress and a fiery orange look afterwards. Chic.
READ MORE: We Want What They Have: 7 Friendship Moments Between Alyssa Valdez and Samantha Bernardo
SAMANTHA PANLILIO'S REVEAL
For Binibining Pilipinas Grand International 2021, she sashayed in what seemingly looked like a simple gown. However, in a gotcha moment, she revealed its final form as an intricately-embellished dress by Rian Fernandez. Queen things.
PATRICIA GO'S OCEAN-INSPIRED EVENING GOWN
She really came crashing in. Coming from her Mariposa gown at the national costume round, Patricia Go is mother nature in her ocean-inspired serpentine dress by the same designer, Ehrran Montoya.
JANE DE LEON'S RED DRESS
Darna szn truly is upon us with Jane de Leon spicing it up in a red corseted gown with an ultra high slit. Props to parter and co-panelist Joshua Garcia for keeping the same energy in a sharp tux.
READ MORE: Sa Likod Ng Mga Tala: 15 Actresses Who Played Darna
EDWARD BARBER'S MAROON SUIT
Looking dapper as usual, Edward Barber really said HE is the moment in a maroon suit.
SB19'S ALL WHITE SUITS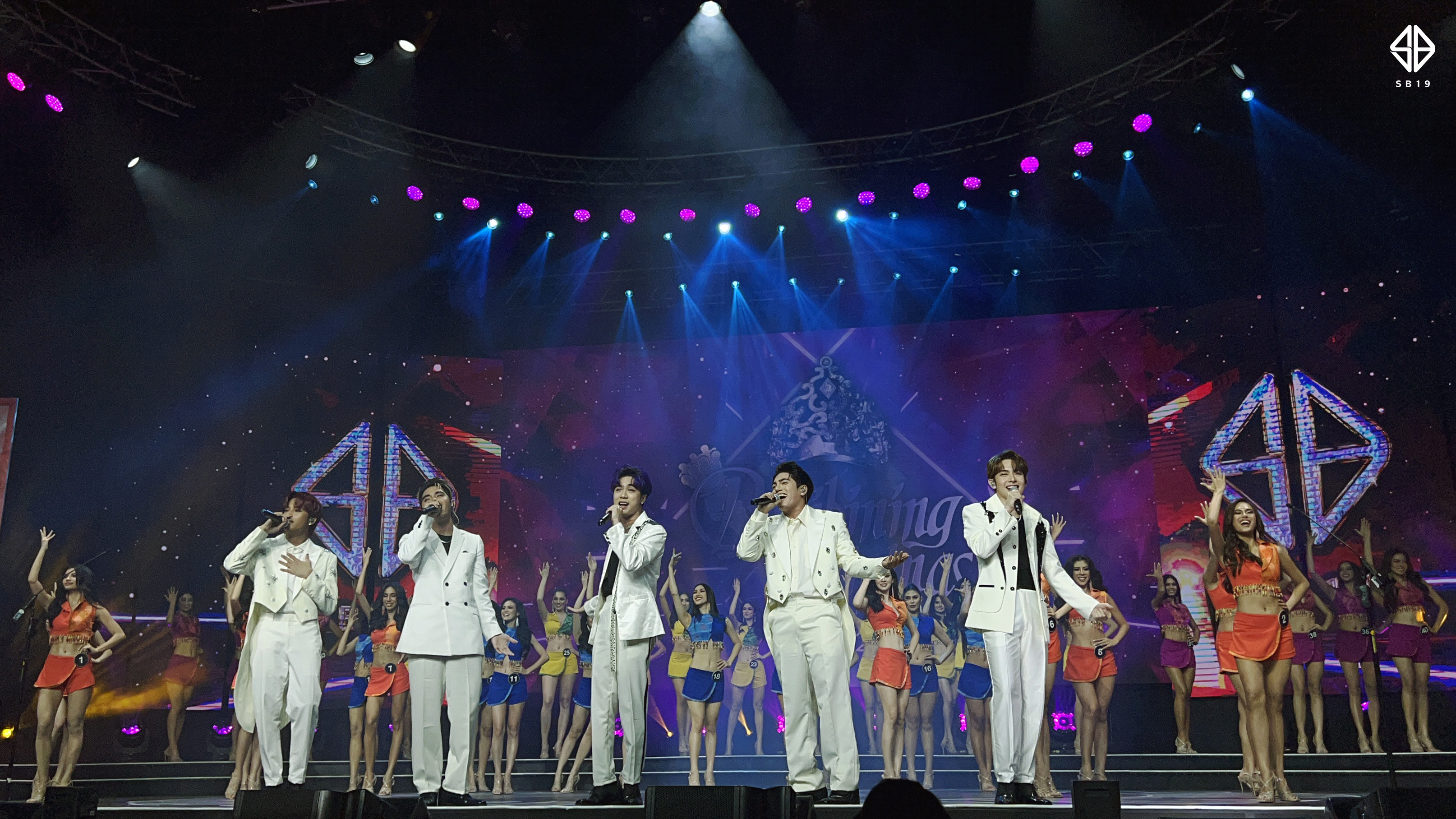 Nothing beats a classic white suit, just look at how SB19 does it. From the beginning til the end, the P-Pop kings turned casuals into fans with their explosive performance during the Binibining Pilipinas 2022 coronation night.
CONTINUE READING: Did You Know? These Filipino Fashion Designers Created For International Pageants