Four crowns isn't so bad, especially when you have Filipino designers creating for queens almost every year.
Did you know that some of the most breathtaking gowns and national costumes by international pageant queens were designed by Filipinos? Take for example Angèle Kossinda of Cameroon's national costume last year where she wore an roaring lioness piece that even got a feature on Vogue. You may not have guessed that the designer behind it was 21-year old Filipino student Kennedy Gaspar from Isabela. Taking pride in our craftsmanship, resourcefulness and innovation, here are more jaw-dropping looks that you didn't know were served hot and fresh by Filipino designers.
READ MORE: Meet The 6 Emerging Ilonggo Designers Challenging Fashion's Norms With Sustainability
1. MICHAEL CINCO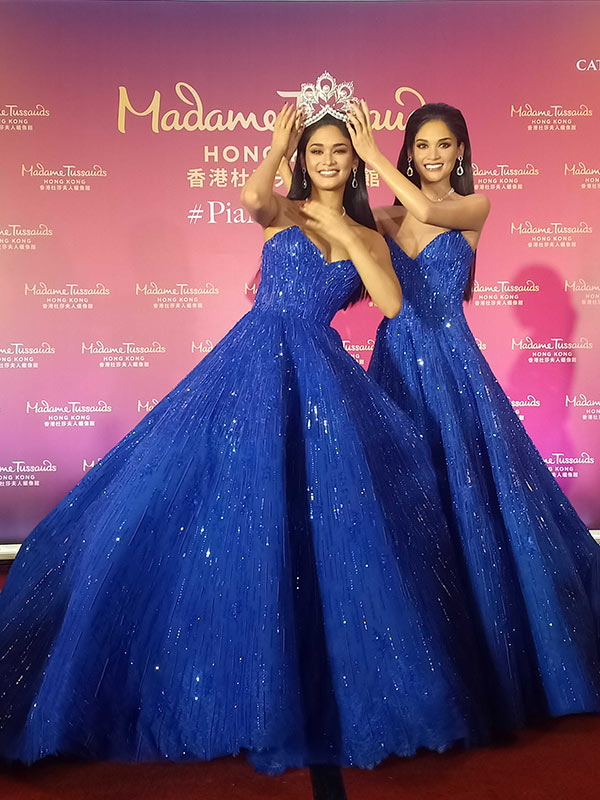 It's no secret that Michael Cinco has been the go-to of many queens in the past. Just last night at the Miss Universe 2021 coronation event, Michael has dressed not one, but four queens all in all including Miss USA Elle Smith, Miss Universe 2016 Iris Mittenaere, Miss India 2015 Urvashi Rautela, and Miss Universe 2020 Andrea Meza. Of course, the most unforgettable of them all, Pia Wurtzbach's intricately-embellished blue gown for her final walk as she passed the crown as Miss Universe 2015. It was also the same dress Madame Tussauds used for Pia's wax figure.
2. JAGGY GLARINO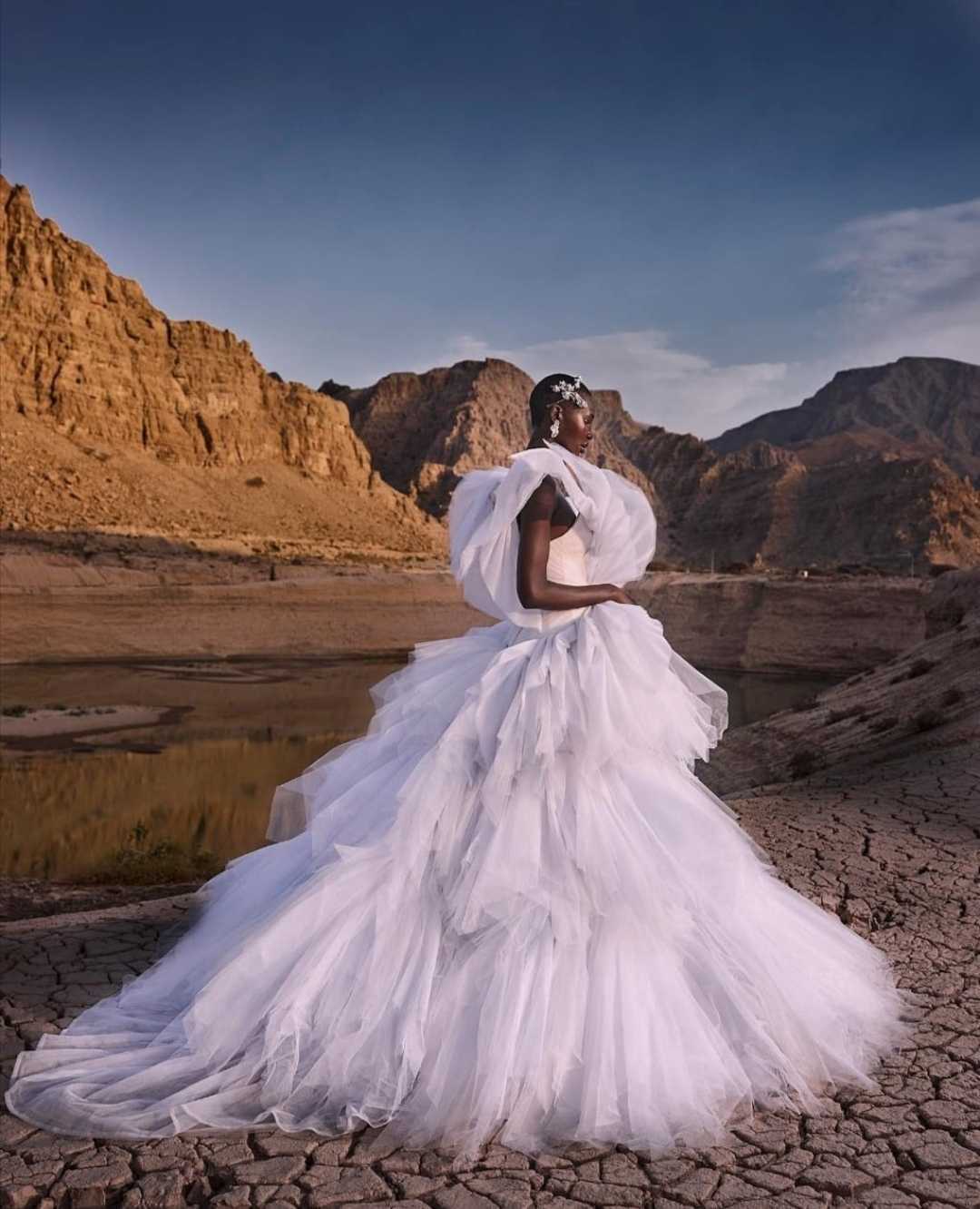 Despite the controversies hounding the dresses that were used by former Miss Universe Canada Nova Stevens early this year, you can't deny the fact that the gowns she wore pre-pageant designed by Jaggy Glarino were ethereal and regal. Only the best craftsmanship fit for queens.
3. RIAN FERNANDEZ
Rian Fernandez has been around the pageant scene for quite some time now. So, it makes sense that the queens of the universe would go to him for his work. Some of the women he's dressed up are Miss Cambodia 2020 Sarita Reth, and the most talked about gown at Miss Universe 2016 that was worn by Miss Thailand, Chalita Suansane. Rian has also created looks for Miss Canada 2018 Marta Magdalena Stepien, Miss Universe Cambodia 2019 Elina Somnang, and the wedding gown of Miss Universe Canada 2016 Siera Bearchell.
4. JIAN LASALA
Womenswear designer and pageant fan Jian Lasala has already had an eventful year so far. Starting with the three queens that he dressed up this year like Miss Universe Belize Iris Salguero, Miss Universe Kenya Roshanara Love and Miss Universe Philippines Isabela Jan Abejero in the sparkliest of gowns. Jian's other notable muses are Miss Universe Tanzania 2019 Shubila Stanton, and Miss Kenya 2018, Wabaiya Kariuki.
5. LEO ALMODAL
The moment Miss Great Britain Anna Burdzy 2017 walked in this red asymmetrical gown by Filipino designer Leo Almodal, everyone knew she was a strong contender for the crown. He also created Miss Universe Indonesia Anindya Kusuma Putri's evening gown and Miss Great Britain 2016 Jamie Lee-Faulkner's respectively.
6. FURNE AMATO
Rabiya Mateo's evening gown at Miss Universe 2020 was as bright as the Philippine sun, of course created by Dubai-based designer Furne Amato who's known for his intricately-beaded techniques. The asymmetrical gown was encrusted with Citrine Swarovski crystals all over the bodice to the hem up to the cape.
7. SIDNEY ECULLA
Back in 2017, Filipino designer Sidney Eculla from Iloilo was personally hand-picked to create all of the golden gowns worn by 20 queens at Miss Universe Zealand.
8. JOJO BRAGAIS
If you're thinking of joining pageants, you'll definitely be asked to have your own pair of heels. And for those who are well versed in the scene, you know it has to be a pair by Jojo Bragais. His footwear has become the standard of most competitions in the recent years and the favorite of several queens. So, it only made sense that he was tapped to be the official shoe designer at the 69th Miss Universe.
9. ARWIN MERIALES AND PAULO PILAPIL ESPINOSA
One of the major standouts at Miss Universe 2020 was Singapore's statement-making gown. At the heat of the Stop Asian Hate movement early this year, Miss Singapore Bernadette Belle Wu Ong decided to wear her heart on her sleeve—or more specific, her cape that was actually designed by Filipino designers Arwin Meriales and Paulo Pilapil Espinosa.
10. BENJ LEGUIAB
If we're talking pride, did you know that Miss Cameroon 2020 Angele Kossinda also wore another Filipino-design look aside from her national costume? Benj Leguiab was tapped by the queen for her evening gown.
11. KENNEDY GASPAR

One of the most-talked about national costumes from Miss Universe 2020 was Angele Kossinda's lioness look. It seems like she's a big fan of Filipino designers as she tapped another creative, 21-year old fashion student Kennedy Gaspar from Nueva Ecija. He also revealed that he was able to complete the outfit through the help of his friends back home. Remember Miss Universe Nigeria 2021's winning costume a few days ago? That was his work, too.
12. JOEL ESCOBER

In 2019, Manila-based Filipino designer Joel Escober made a whole collection for Miss Universe Japan queens. He also made the sheer winning look of Ako Kamo and its national director, Hiroko Mima who also won Miss Universe in 2008.