It truly is the revenge of the live gig scene with ENHYPEN, BLACKPINK, Harry Styles, and more holding concerts in the Philippines within the coming months.
Related: 8 Tips And Tricks On How You Can Secure That Much-Coveted K-pop Concert Ticket
For a time, we thought that live music and concerts would never return, at least not in the foreseeable future. But thanks to a combination of vaccines, low case counts, and increased safety measures, the local concert scene is alive and kicking once more. And based on the performances set to be held in the country this year and next, it's clear that both local and international acts are ready to play for a live crowd again. If you want to finally experience that live concert scene once more, here's a running list of the performers coming to the country this 2023.
WAVY BABY MUSIC FESTIVAL (January 13 and 14)
Sinulog has always been a fun time for festival goers. But 2023's edition is set to be quite special as Careless is giving us the first ever Wavy Baby Music Festival at Mandaue City. A whole host of local and global stars such as James Reid, Sunmi, Ben&Ben, The Rose, and more are all included in the festival's lineup.
THE ROSE (January 14)
Speaking of The Rose, not only is the Korean band performing in the Wavy Baby festival, but they will also be holding a concert in Manila as part of their Heal Together world tour. Prepare to heal with The Rose at their show at the SM Skydome on January 14. Tickets go on sale beginning December 4, 11 AM.
ITZY (January 14 and 15)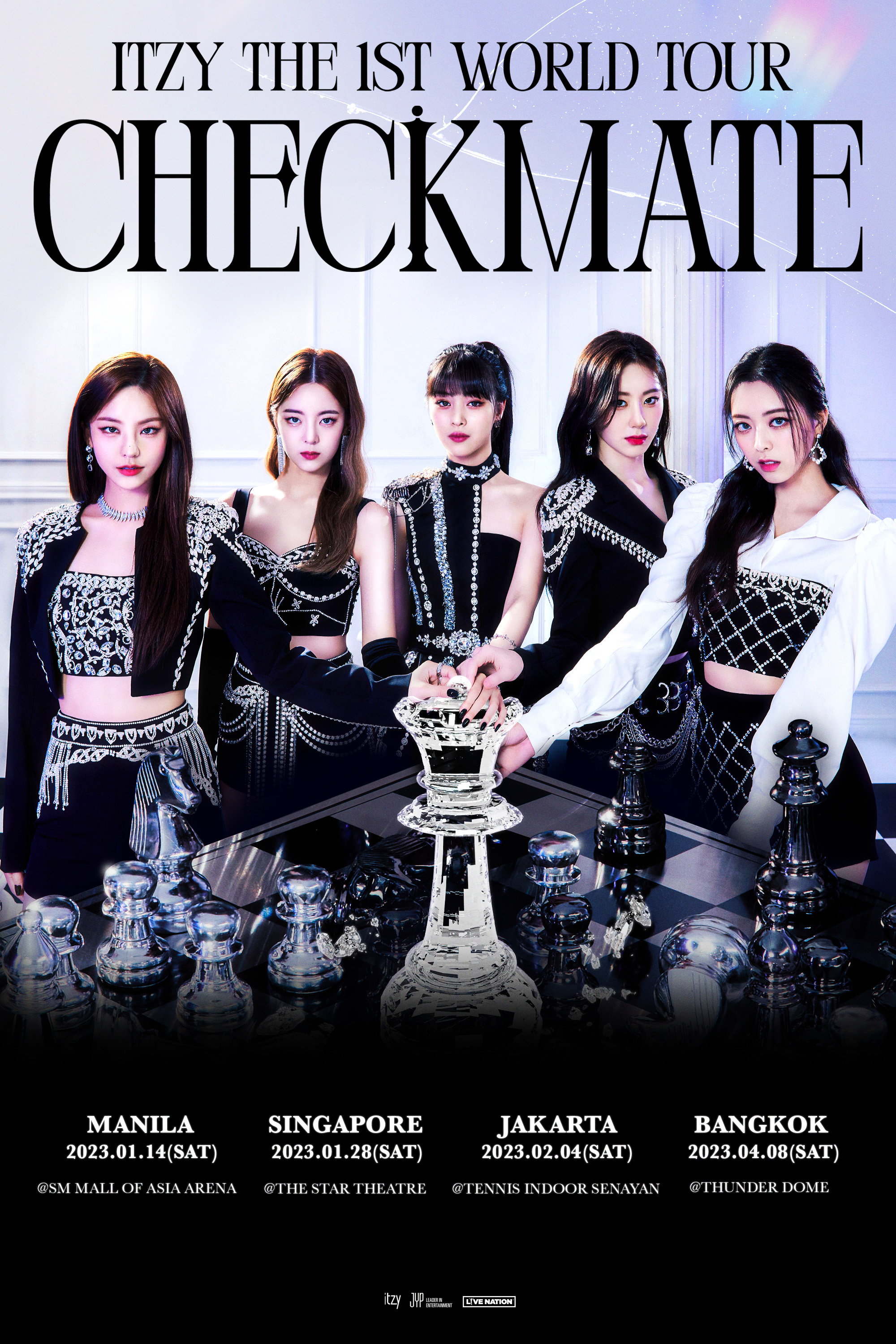 Over three years after ITZY's first showcase in Manila, the hit 4th gen girl group is returning to the country once more for their very first full concert. As part of the SEA leg of their Checkmate World Tour, ITZY is heading to Manila on January 14 and 15, 2023 for two concerts at the MOA Arena. A great way for Filo MIDZYs to start 2023 if we do say so ourselves.
AOMG (January 15)
Music label AOMG and their acts Simon Dominic, Loco, Gray, Leehi, and Yugeyom are going on a joint world tour this 2023. And one of their stops will be in Manila with a concert at the New Frontier Theater on January 15. Aside from fans getting to see Yogeyom again, this will also be a great opportunity to watch his uber talented labelmates live. Tickets go on sale beginning December 5.
KIM SOO HYUN (January 17)
After meeting his fans last June 2022, Korean actor Kim Soo Hyun is set to return to the country once more, this time for a fanmeet courtesy of Dunkin Donuts. Titled Nothing Like Dunkin' Fan Meet, the event will be held at the Araneta Coliseum. And to make it even better, Belle Mariano will serve as an opening act for the fanmeet.
STRAY KIDS FANMEET (January 20)
Bench is bringing their latest Korean ambassador to Manila, and it's none other than Stray Kids. Ahead of their concert in the country, the boys will first be meeting fans at an event in MOA Arena on January 20. Want to be part of this special fanmeet? Then follow Bench on their socials as they will be posting the detials.
HOWLERS MANILA (January 21)
Pinoy rock and hip-hop is going to have its moments as acts like Bamboo, Gloc-9, Shanti Dope, Mayonnaise, and more come together for a one night festival concert at Circuit Makati.
KIM SEON HO (January 22)
Pinoy K-drama fans will start of 2023 on the right now that Kim Seon Ho is coming to the country for a special fanmeet, 2023 KIM SEON HO ASIA TOUR in MANILA <ONE, TWO, THREE. SMILE>. The event will be held at the MOA Arena with tickets going on sale beginning December 4, 12 noon.
NE-YO (January 23)
After nearly 15 years, American R&B star Ne-Yo returns to Manila for his 'Liv in Concert' tour at the Araneta Coliseum on January 23, 2023. Who knows, Catriona Gray might make a special appearance and we'll get the Lava Walk 2.0. Tickets go on sale October 15 via TicketNet.
CHOI MINHO (January 28)
Calling all Shawols, SHINee's very own Minho is coming to Manila for a fanmeet on January 28 at the MOA Arena. To see the dashing idol and actor up close is not one to be missed.
MOIRA DELA TORRE (February 3)
Moira Dela Torre is going on her very first world tour in 2023. And to kick it off, the modern day queen of OPM is holding a concert at the Araneta Coliseum on February 3.
ENHYPEN (February 3, 4, and 5)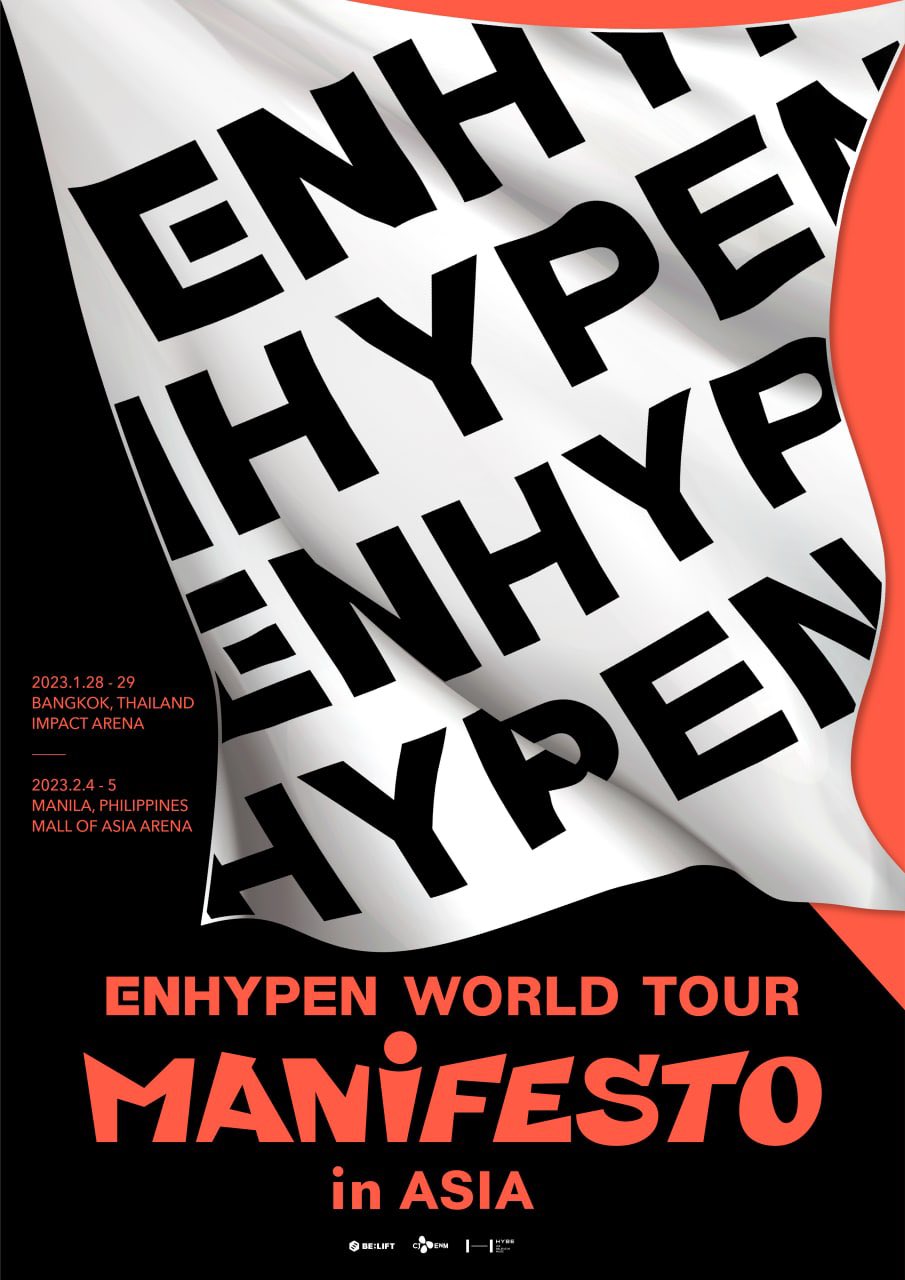 First, Filipino ENGENEs are getting a fanmeet with ENHYPEN on December 3. And now, Filipino fans are getting not one, but a two concert in February 2023. As part of the group's Southeast Asian leg of their first world tour, ENHYPEN is set to hold three concerts in Manila on February 3, 4, and 5 at the Mall of Asia Arena. Filipino ENGENEs are going to eat so good in the coming months. Detials on tickets will be revealed at a later date.
THE RANSOM COLLECTIVE (February 4)
The reunion of Filipino bands continues in 2023 as The Ransom Collective is set to have their first concert together in years. Aptly titled Hello Again: The Ransom Collective Reunion Show, the outdoor concert marks the first time that they will be performing together as a band in four years. The event is set to take place at 123 Block in Mandala Park on February 4, 2022 (Saturday), from 6 p.m. onwards. Sharing the stage are some of their peers and contemporaries in the music industry, including Cheats, syd hartha, and Gabba.
DIVINE DIVAS (February 10)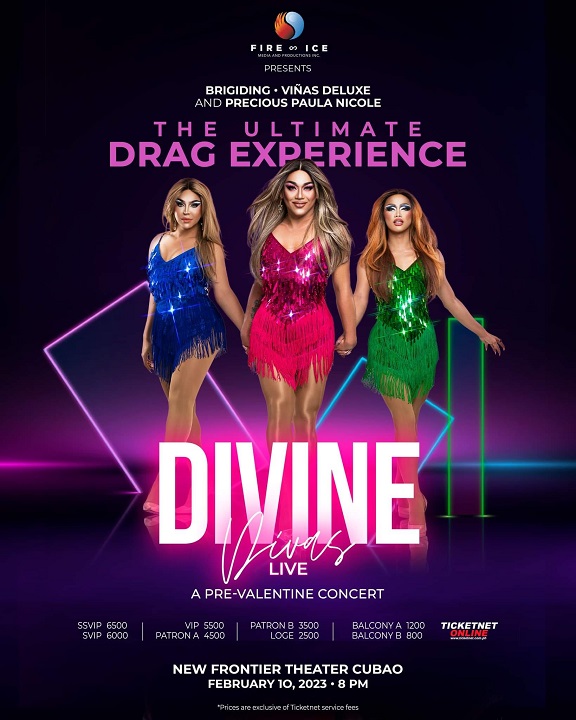 To all the Drag Race and drag fans out there, this concert is calling your name. Precious Paula Nicole, Brigiding, and Vinas Deluxe, collectively known as the Divine Divas, are set to have their biggest show to date. The trio are holding the ultimate drag concert at the New Frontier Theater on February 10.
BOYCE AVENUE (February 11, 12, and 14)
It's one thing to watch Boyce Avenue live. But it's a whole other game for the group to be joined by Adie, Nobita, and The Juans. But that's exactly what's happening on February 11 at the Araneta Coliseum in a concert that has all the vibes you need. That magic will then be brought to Cebu and Davao on the 12th and 14th respectively.
MAMAMOO (February 12)
Filo Moomoos, your time has finally come to see your fav group live. For the very first time, Mamamoo are holding a concert in Manila as part of their MY CON world tour. Mamamoo is known for their killer live stages so their concert at the Araneta Coliseum on February 12 is not one to be missed. Ticket selling beings December 4 at 10 AM.
DIMENSIONS: UP FAIR 2023 (February 16)
It's a known fact that the concert at the UP Fair is a must-visit event for many. And with the 2023 edition, that looks to continue with groups like Any Name's Okay, Lola Amour, and more set to rock out at the Sunken Garden.
THE VAMPS (February 17)
The Vamps is no strangers to performing in Manila. So, it only feels right that for their Greatest Hits Tour celebrating their 10th anniversary, they've included a stop in Manila on the Asian leg. The concert kicks off on February 17, 2023, at the MOA Arena. Pre-sale begins on November 8 with general sale starting the following day.
PLUS63 FESTIVAL 2023 (February 18)
The coming months are seeing some of our fav local music festivals make a return. And one such comeback we are looking for is the PLUS63 Festival in Cebu. For their return after after three years, the festival is featuring headlining acts Joji, Kehlani, and our very own Paul Pablo. Tickets go on sale beginning December 10.
CONAN GRAY (February 18)
Get ready to experience all the feels and then some as Conan Grey is bringing his Superache Tour to Manila next February 18 at the MOA Arena.
WESTLIFE (February 20 and 21)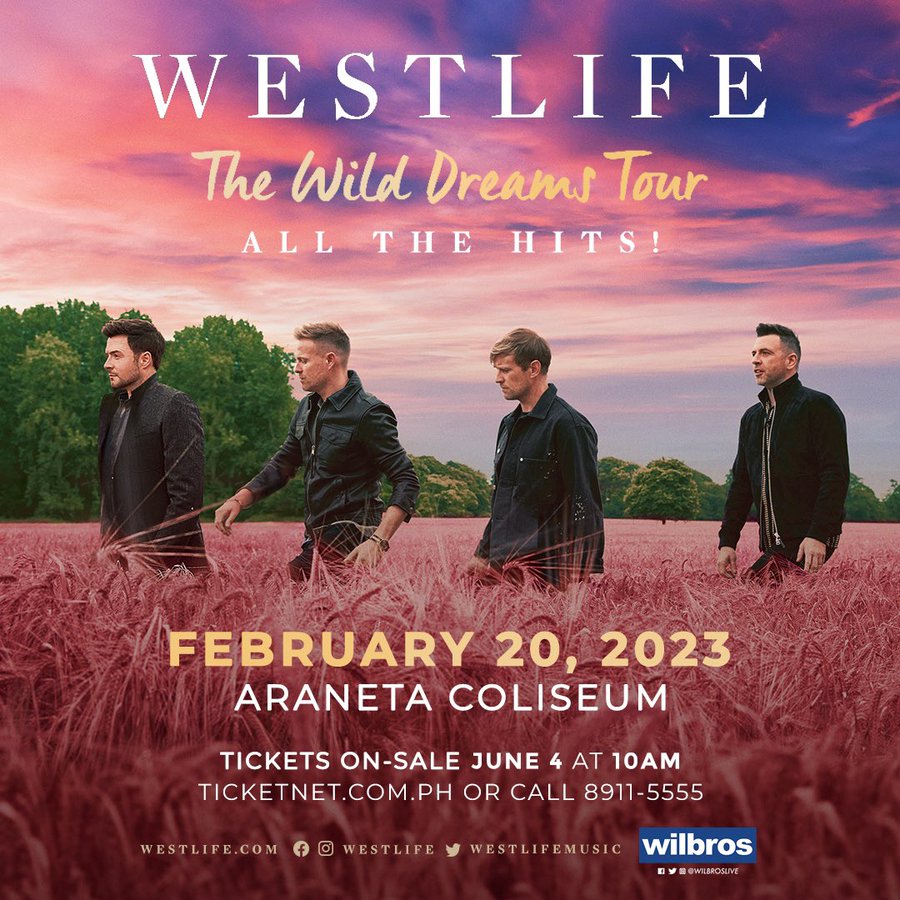 The latest entry on this list, Westlife is returning to the Philippines once more as part of their The Wild Dreams Tour. Supporting their latest album, Wild Dreams, and celebrating their greatest hits, the band will be performing two nights in Manila on February 20 and 21 2023 at the Araneta Coliseum due to high demand.
BACKSTREET BOYS (February 20)
Two iconic boy bands of the 90s and 2000s both in Manila for a concert? You aren't dreaming. As one part of Manila enjoys Westlife, another part basks in the classic tunes of the Backstreet Boys at the MOA Arena.
ONEREPUBLIC (February 23)
It's been over six years since OneRepublic performed in Manila. But that long wait is finally going to be over as the band is set to return to the Philippines once more as part of their world tour in 2023. OneRepublic will take to the stage on February 23, 2023 at the Araneta Coliseum for the beginning of the Asian leg of their newest world tour. Tickets go on sale September 30, 10 am, via TicketNet.
BOBAPALOOZA (February 25)
There's a music and arts festival headed our way filled with A-list performers, and we aren't talking about Coachella. Bobapalooza will turn the Glove Circuit Event Grounds into a hub of music and art on February 25 with the help of acts like Parokya Ni Edgar, The Itchyworms, December Avenue, and more.
PARK JINYOUNG (February 26)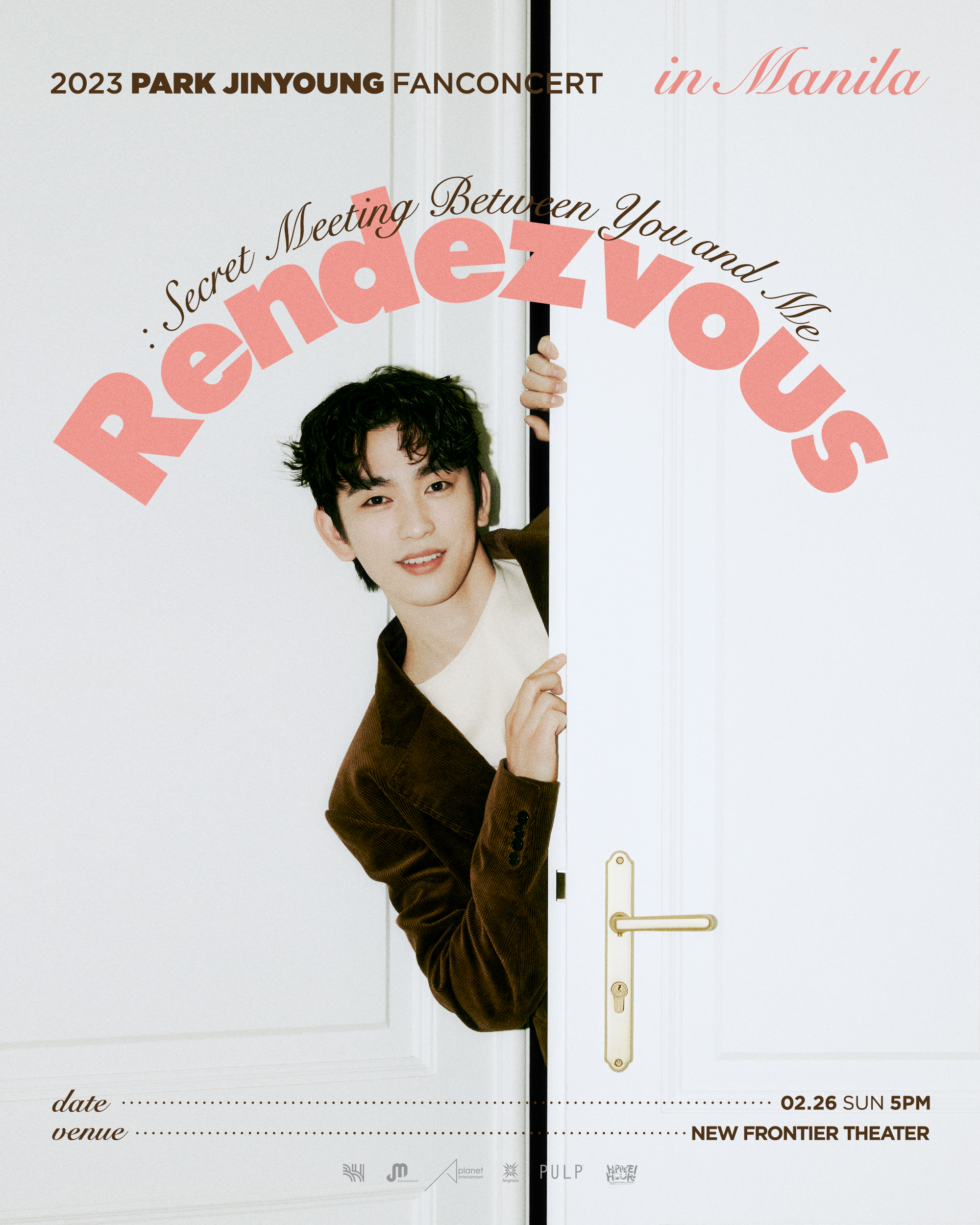 The GOT7 tingi agenda continues this 2023 as its now Jinyoung's turn to travel to the country where the K-pop idol and actor will hold a special fanconcert at the New Frontier Theater on February 26.
LEE JE HOON (March 3)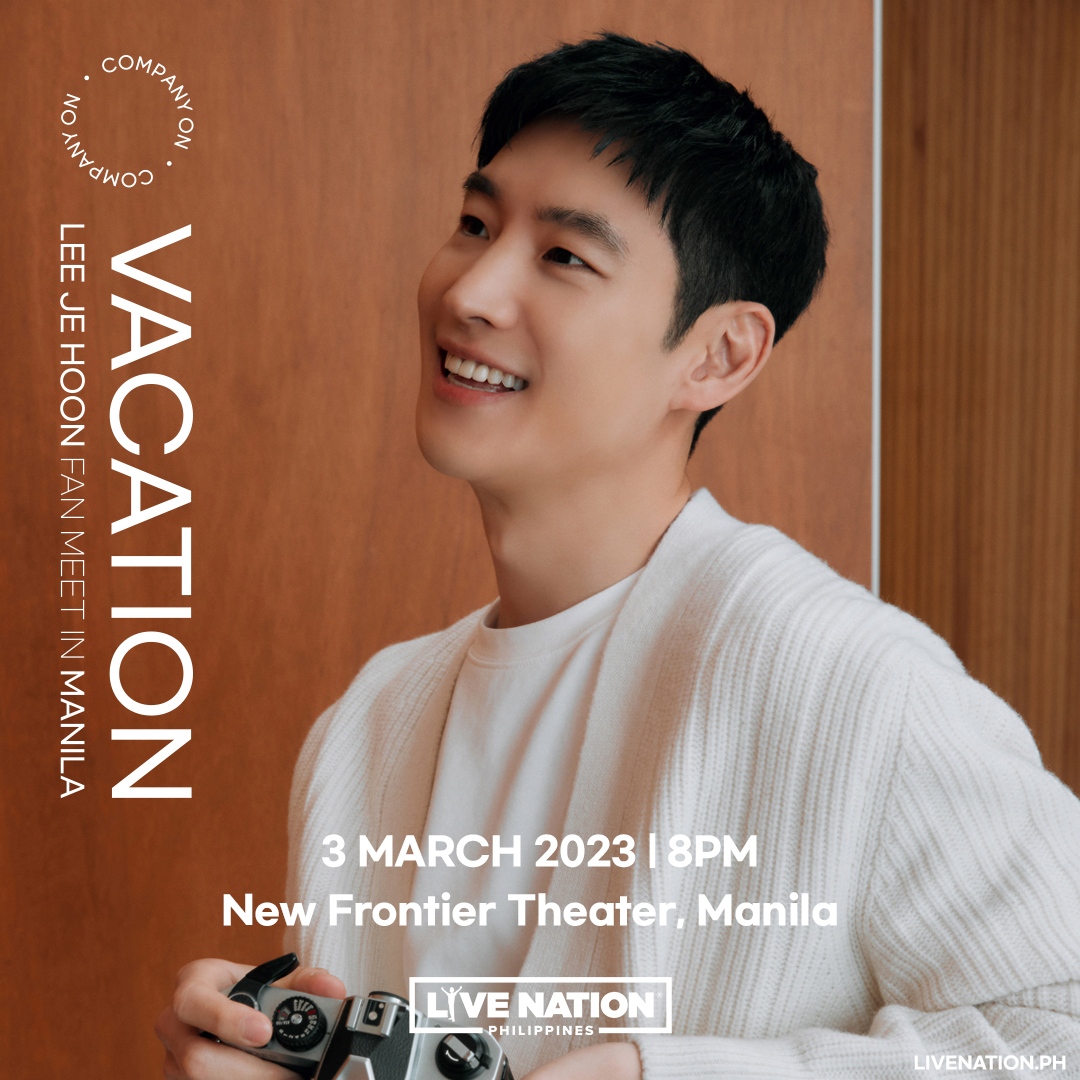 Get ready to hail a taxi because Taxi Driver star Lee Je Hoon is coming to Manila. Go on a "Vacation" with the K-drama star with his fanmeet happening on March 3, Friday, at the New Frontier Theater. Ticket prices range from 1,750 to 7,500 pesos with selling beginning on January 31, Tuesday, 12 PM via Ticketnet. Taxi Driver 2 and a fanmeet in Manila? His Pinoy fans are eating good this 2023.
WANDERLAND MUSIC FESTIVAL: THE COMEBACK (March 4-5)
Following a three-year hiatus due to the pandemic, one of Manila's favorite music festivals is finally making it's return. Wanderland's long-awaited comeback happens on March 4-5 at the Filinvest City Events Grounds in Alabang. And the festival is leaving no-stone unturned for their comeback with a line-up that includes Phoenix, Carly Rae Jepsen, No Rome, Blaster, and more.
B.I (March 5)
B.I is going on tour this 2023 in Asia. And one of his stops is a date in Manila on March 5 at the PICC. It's been less than a year since he's been back to the country but we aren't complaining.
SONG KANG (March 5)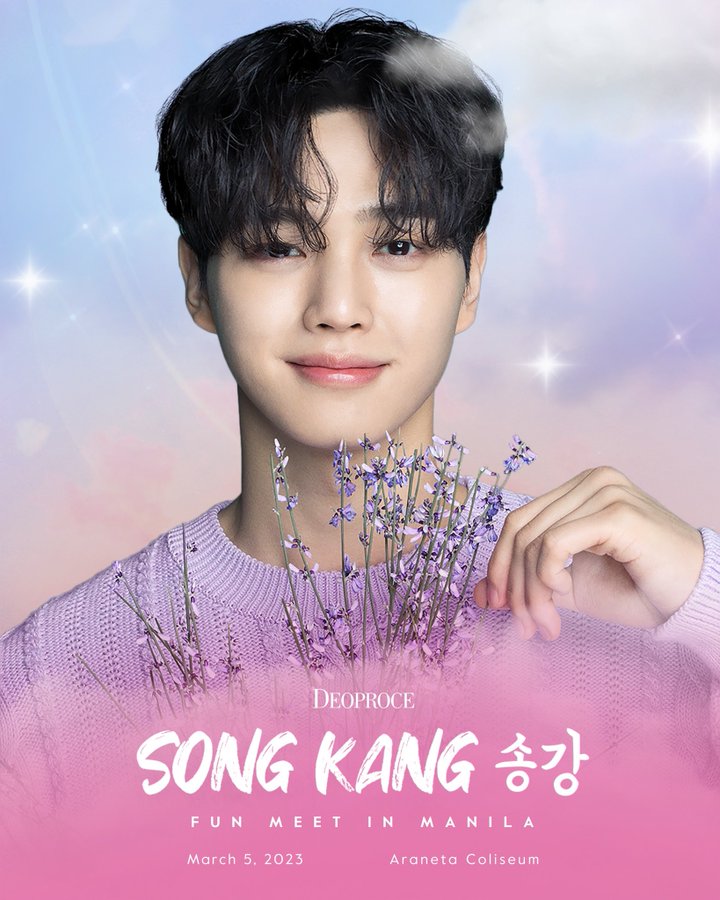 And the K-drama hits just keep on rolling. Prepare to get up close and personal with Song Kang as the actor is headed to Manila for a fun meet at the Araneta Coliseum on March 5.
ARCTIC MONKEYS (March 6)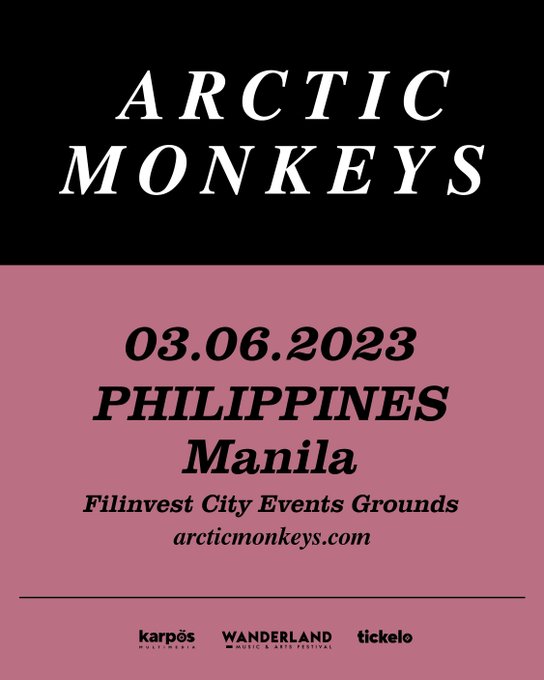 Good things come to those who wait. And for Filipino fans of Arctic Monkeys, that time for celebration is here. The British rock band is coming to Asia for their world tour, and that includes a stop in the country for their first ever headline show in the Philippines on March 6, 2023 at the Filinvest City Events Grounds.
SIMPLE PLAN (March 10 and 12)
In a nice change of pace, Canadian rock band is bringing their tour both to Manila and Davao. Up first is their Manila stop on March 10 at the New Frontier Theater. Then, the band goes south for their show at the SMX Convention Center Davao on March 12.
LEE JAE WOOK (March 11)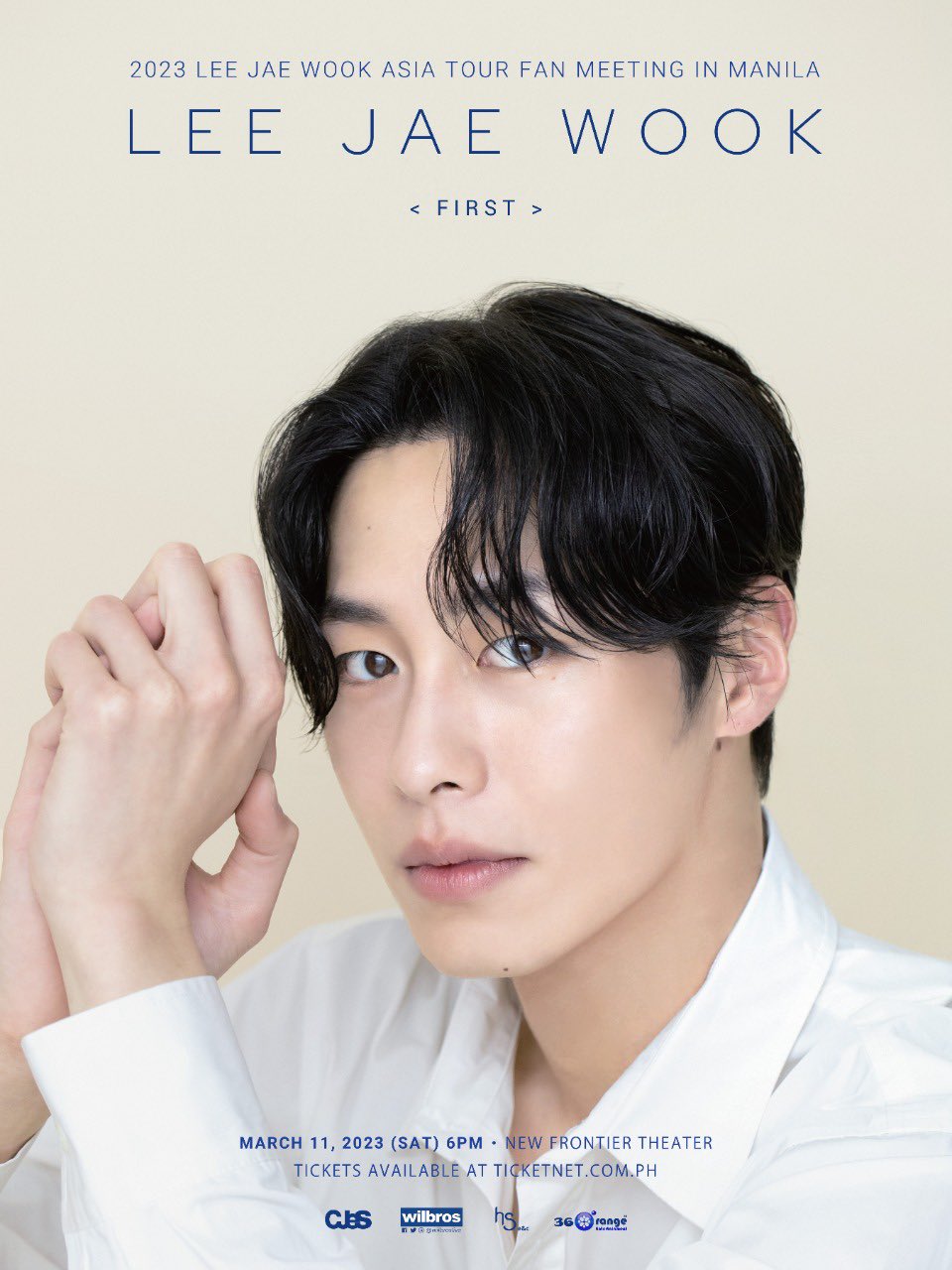 Alchemy of Souls star Lee Jae Wook is coming to Manila! As part of his Asian fanmeet tour, the K-drama actor is slated to hold an event in the country on March 11 at the New Frontier Theater.
STRAY KIDS (March 11 and 12)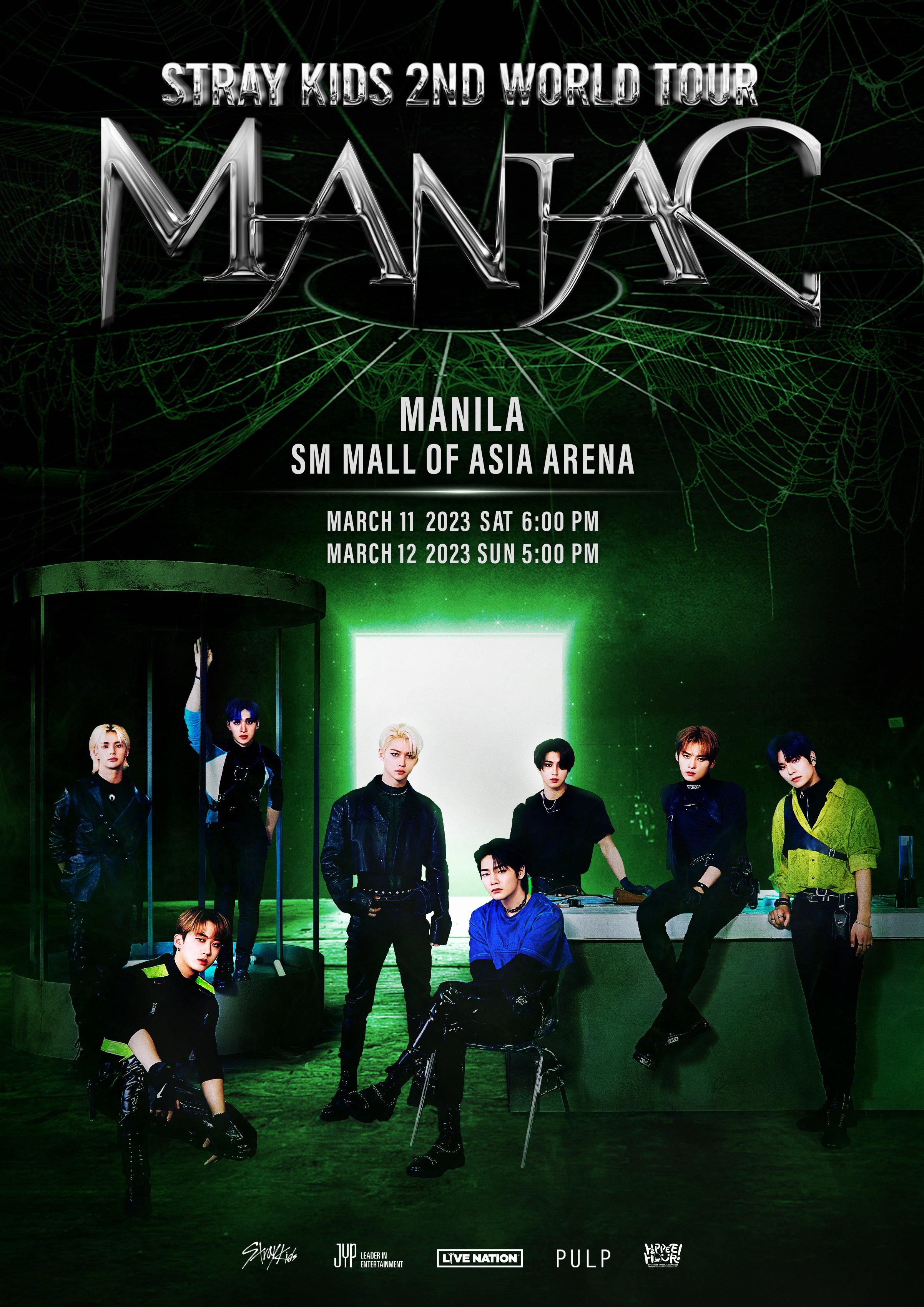 After four years and a cancelled concert in 2020 due to the pandemic, Stray Kids is finally coming back to Manila. SKZ is bringing their Manic Tour to the Philippines for a two-night concert on March 11 and 12 at the MOA Arena. Ticket detials will be revealed at a later date.
HARRY STYLES (March 14)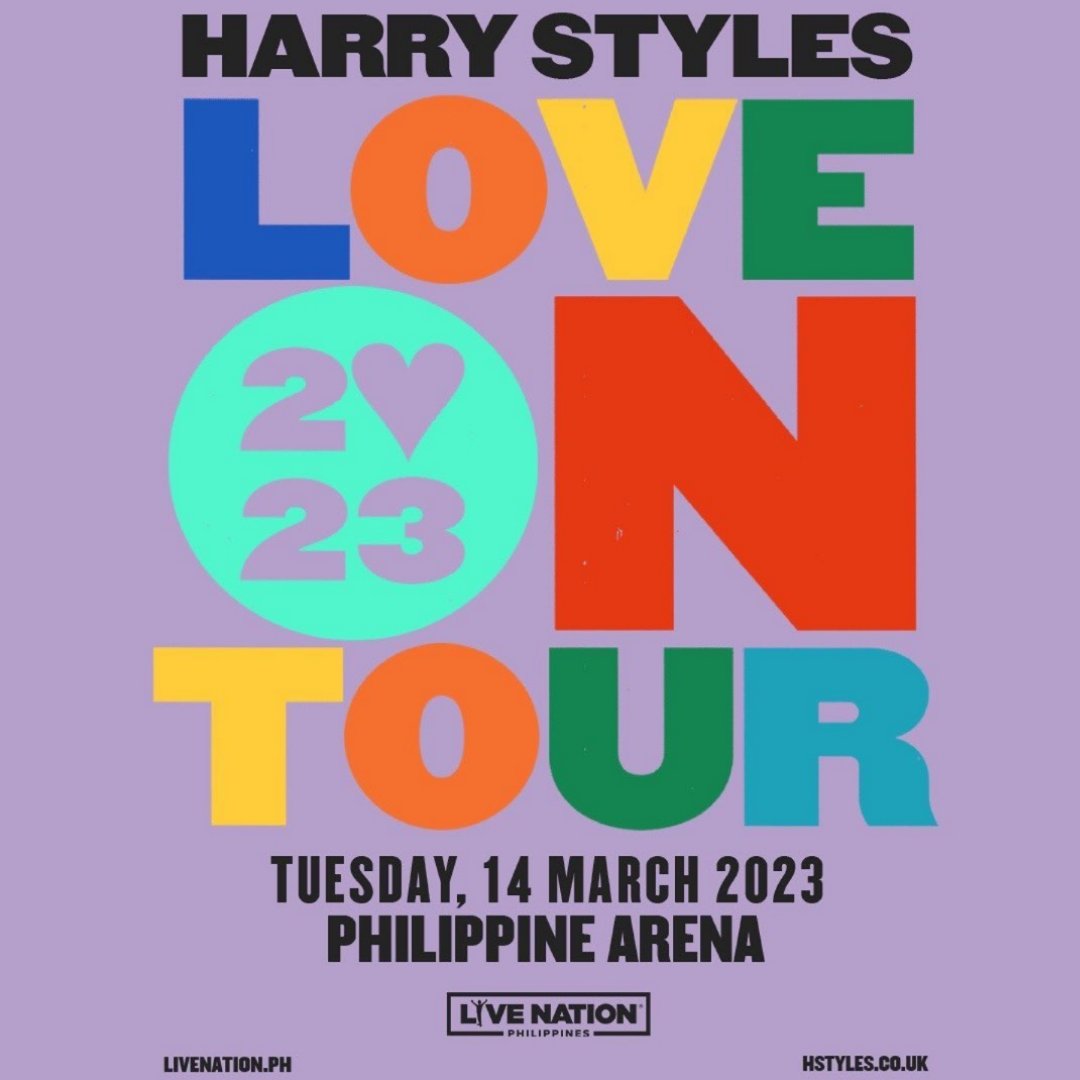 Stylers, your eyes aren't deceiving you. Harry Styles is bringing his immensely popular Love On Tour to Asia in 2023. And one of his stops includes the Philippines. On March 14, 2023, Harry will make his return to the country with a concert at the Philippine Arena. We're already planning what feathered boa to wear.
STING (March 17 and 18)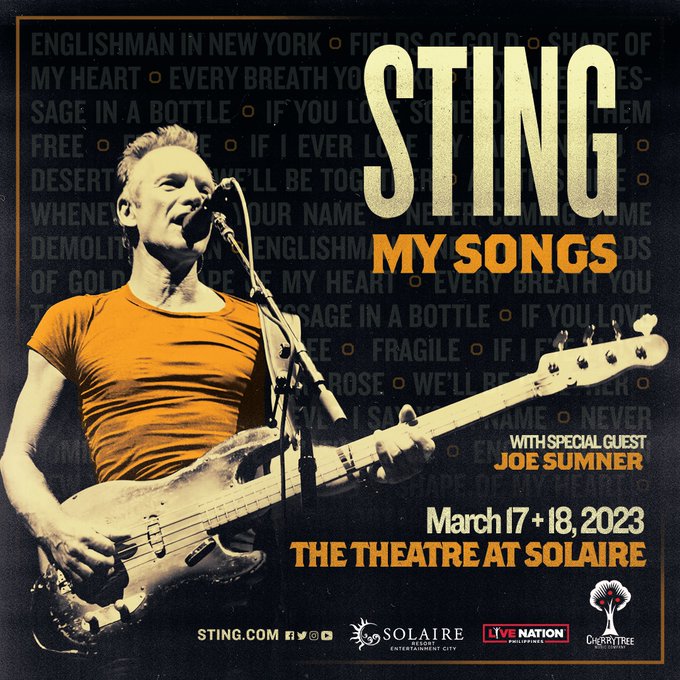 Rock legend Sting is set to make his Filipino fans very happy this 2023 as he's set for a two-day show at the Theater at Solaire on March 17 and 18 as part of his My Songs Tour.
P-POP CON 2023 (March 18-19)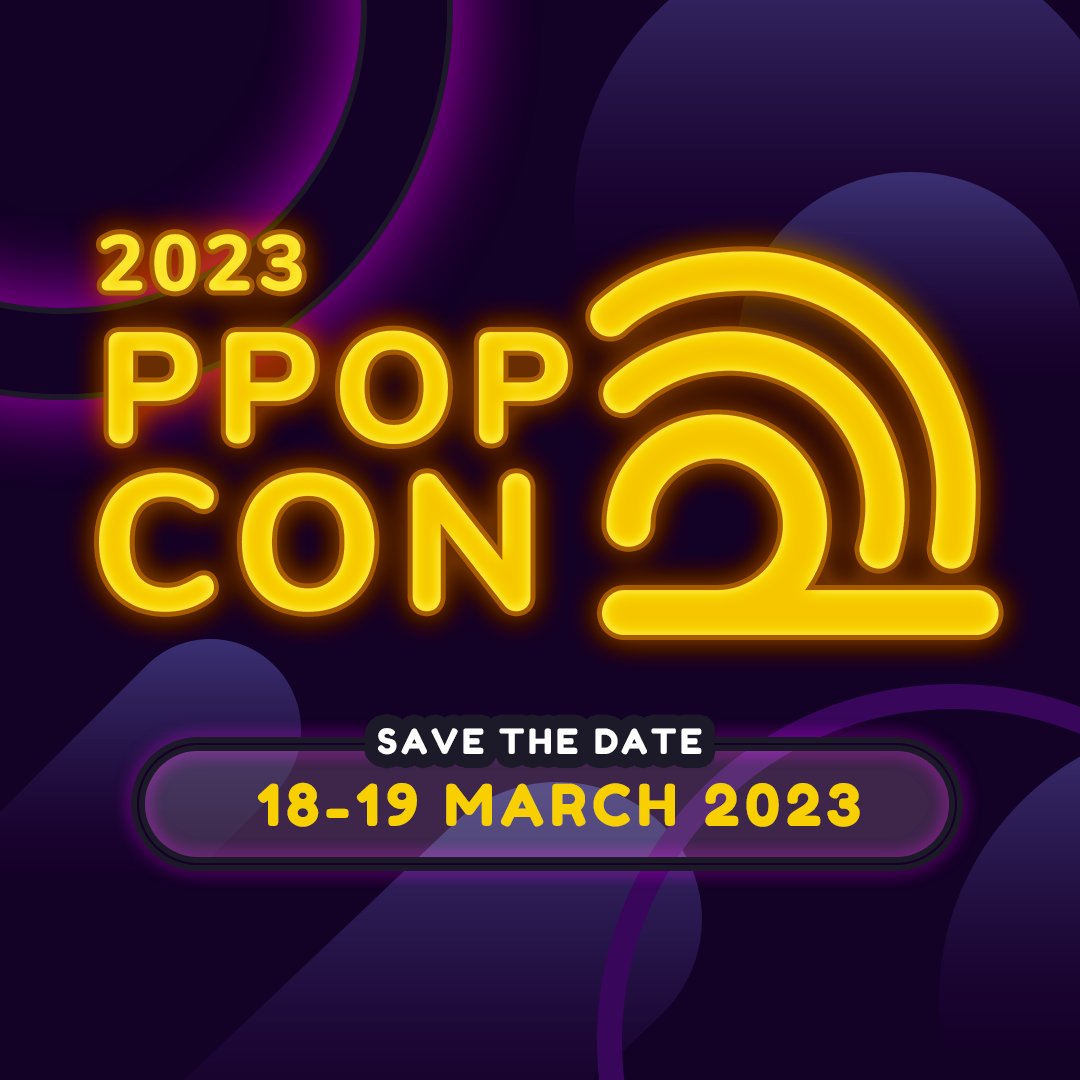 One of the biggest events in the world of P-pop is back with the second P-pop Con happening this March 18 and 19. Given last year's inaugural event, we can expect many of our favorite P-pop groups to hit the stage once more for a celebration of all things Pinoy pop.
BLACKPINK (March 25 and 26)
Some of you may have already seen this coming, but that doesn't make it any less exciting. Pinoy BLINKs, get ready because BLACKPINK is returning to the country once more for their upcoming world tour. Their scheduled stop in Manila is on March 25 and 26, 2023 at Philippine Arena, making them the first K-pop group to hold two concerts in the venue. You can get all the details on tickets here as selling already begins between November 18-20.
MOONBIN & SANHA (March 25)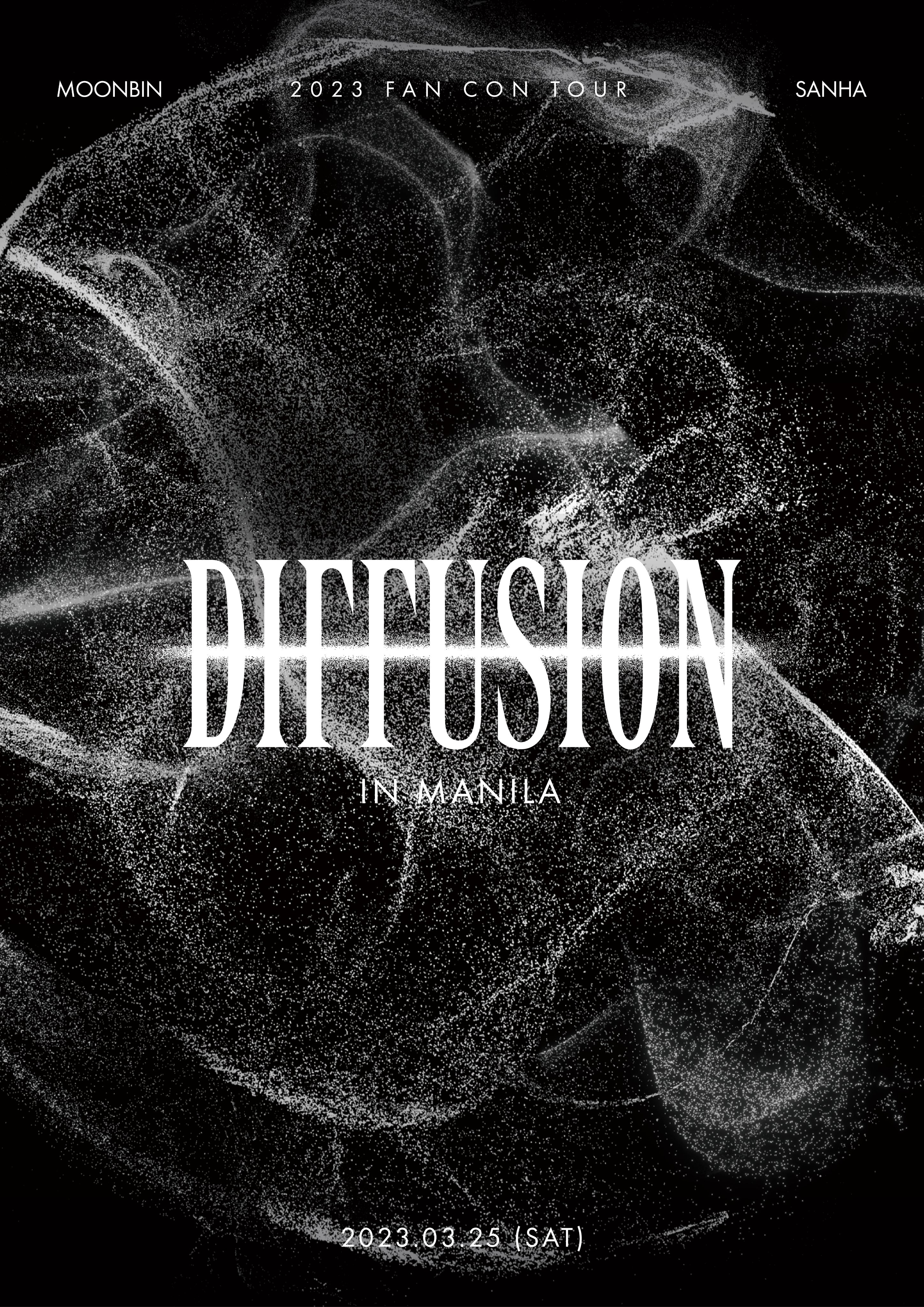 Following their comeback at the beginning of January, Pinoy Aroha will be getting a special treat as Moonbin and Sanha are hitting the road for their fancon with a stop in Manila on March 25.
TREASURE (April 15)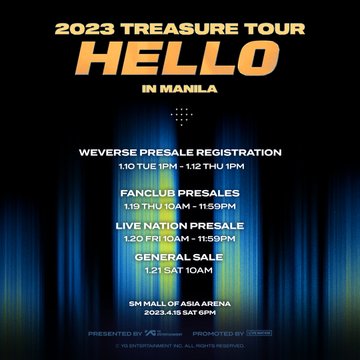 If TREASURE's one hour setlist at K-pop Masterz felt a little too short, you're in luck as the group is set to come to Manila on April 15 for their first-ever solo concert. The hype is real but those ticket prices are giving us a bit of a pause.
THE 1975 (May 3 and 4)
First, we got a new album. Now we're getting a concert as The 1975 is heading to Manila for a two-day concert on May 3 and 4, 3023, at the MOA Arena.
Continue Reading: 8 Artists We Hope Hold A Concert In The Philippines Soon
6 Tips On How You Can Make The Most Out Of Your Concert Experience