MayMay Entrata's pop star era is the gift that keeps on giving.
Related: Did You Know? These International Stars Are Fans Of Local Celebrities
We've are witnessing a metamorphosis right before our very eyes when it comes to MayMay Entrata. While we first got to know her as the fun-loving extrovert on PBB (something she still is today), the young star is currently living her pop star life and we're very much here for all of it.
While MayMay was always a fierce young woman, her evolution into the confident queen that she is now is something else. The way she carries herself as of late just hits differently. And to think, all of this wouldn't have happened if she decided to push through with quitting showbiz in 2021, as revealed in her Awit Awards speech. Here are just some moments where MayMay was 100% that kabogera.
AMAKABOGERA
The song that started it all. While MayMay was no stranger to dropping music, AMAKABOGERA is something special. The release of this song was a force that signaled her new chapter in life, one more confident, brave, and unapologetic. AMAKABOGERA is that confidence-boosting anthem we needed and MayMay embodied that energy. The looks, choreography, vocals, message, and more gave what needed to be given.
THE MPOWERED CONCERT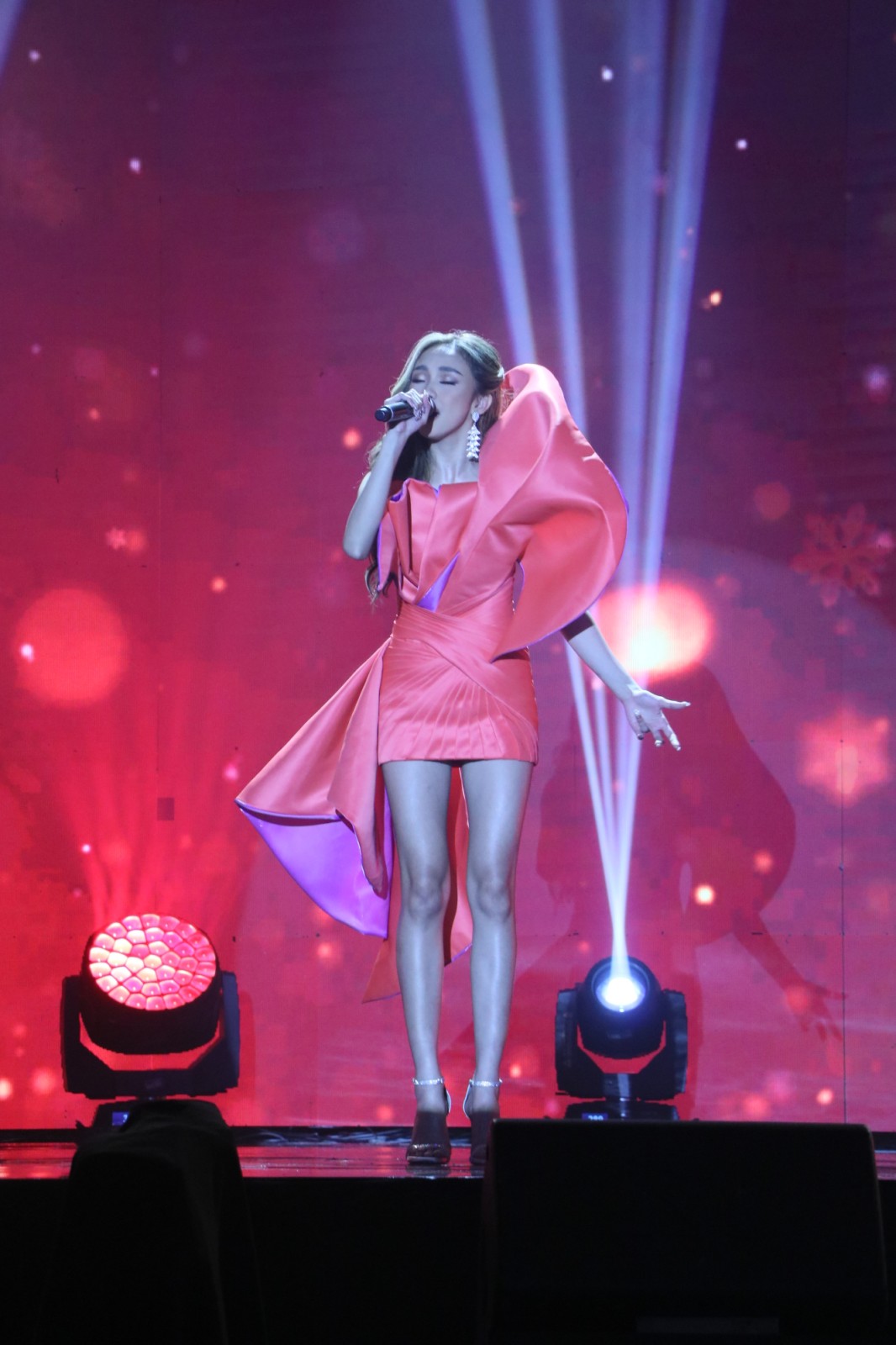 The stage and MayMay Entrata are two things that always belong together. So, it's no surprise that MayMay would hold her first solo digital concert and body it. Her MPowered concert back in 2021 was MayMay at her near best as she treated the virtual crowd to her songs and song covers. And if fronting a concert and changing into multiple looks is not enough, MayMay made sure to have a memorable closer with a performance at the rooftop of the ABS-CBN building. It was extra in the best way possible.
HER PERFORMANCE AT BINIBINING PILIPINAS 2022
And this is the last part. So please.

MAYMAY AMAKABOGERAatBBPh22#MaymayEntrata pic.twitter.com/ova9faRJCt

— O W E N S A R M I E N T O (@owensarmiento) July 31, 2022
With the way she carries herself and not to mention her modelesque figure, we're honestly surprised that it took this long for MayMay to grace a beauty pageant stage. Not only did she stun the crowd at the Araneta Coliseum with her vocals and stage presence, but she had a drop-the-mic moment when she literally dropped her mic at the end of the performance. It was a true baddie power move.
PUEDE BA
If you thought MayMay's pop star era was a one-off thing, think again. In 2022, she made her return to music with Puede Ba and did not miss a single beat. A remake of Viktoria's song of the same name, Puede Ba sees MayMay give her all in this energetic dance track. She was out to prove that she is a P-pop star to be taken seriously and succeeded in that. Even though the track is about asking someone to be with them, MayMay's take is one of assurance and knowing that you will end up with him or her at the end of the night.
HER FIRE LOOKS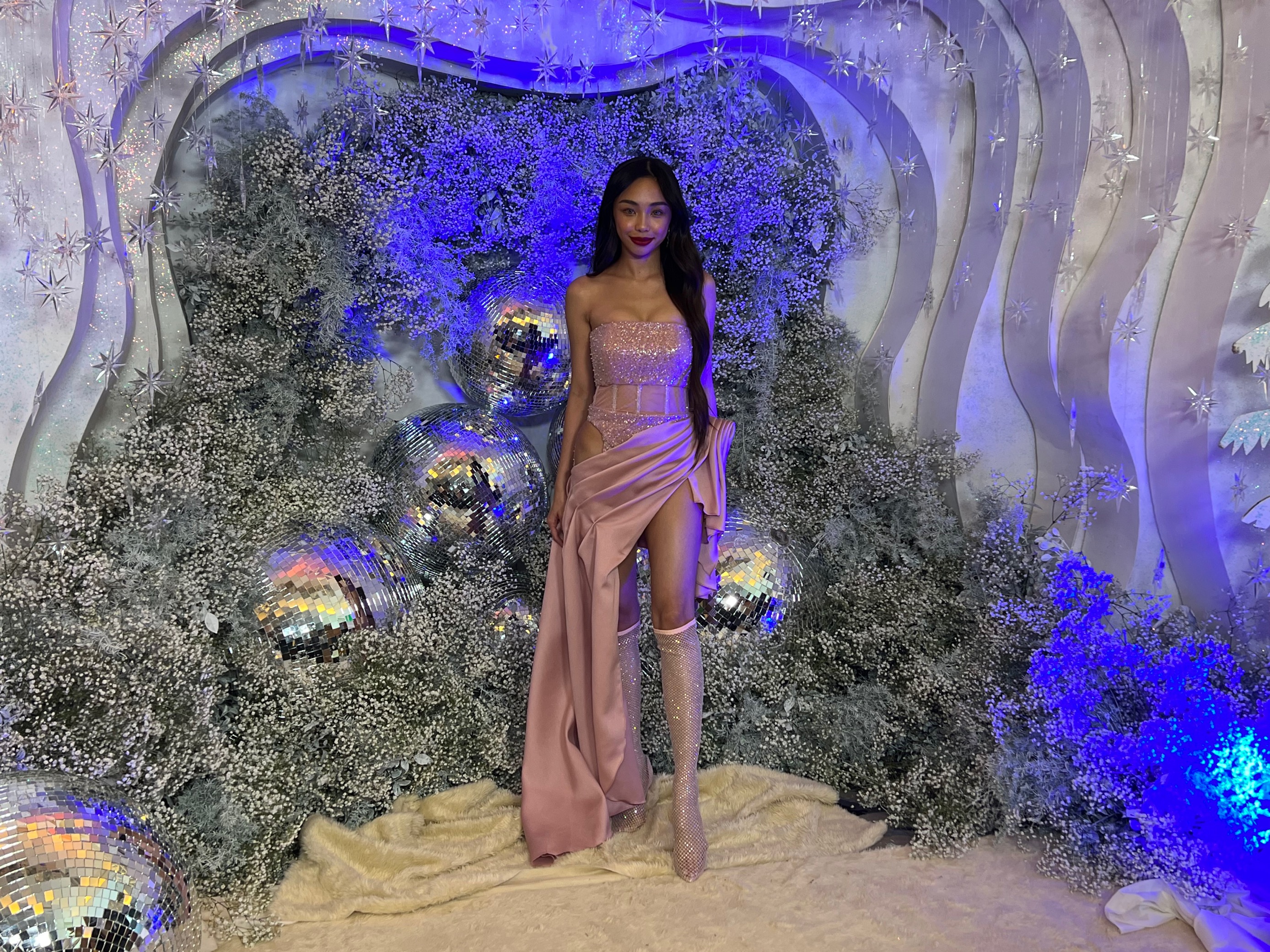 MayMay and her stylists Rain Dagala and Em Millan are a deadly combo with the way MayMay consistently steps out in stunning looks. From her shining diamond-covered outfit at the 2022 Awit Awards to her attention-grabbing Joseph Palma dress at the Star Magical Christmas party, MayMay always has a look ready to serve. No matter what she's wearing, she carries it so well, which is a testament to MayMay's unwavering confidence. And don't get us started on her music video looks that wouldn't be out of place on a pop star's world tour.
THE AMAKABOGERA WISH BUS PERFORMANCE
MayMay said that she took singing lessons before she recorded AMAKABOGERA. And clearly, that paid off as seen in this iconic Wish Bus performance of the track. She navigated through the high notes with ease live and sitting down. We also love how she mostly kept her eyes closed and used her hands. She was feeling it inside the orange bus.
HER EMA NOMINATION
Even MTV had to stan. 2022 saw MayMay join an exclusive list that included Ben&Ben and Sarah Geronimo when she was nominated for Best Asia Act at the 2022 MTV EMAs. While she sadly didn't win, the nomination was an honor in itself and a validation of her career as a singer. It also does help that MayMay was nominated alongside global stars like TXT and NIKI.
Continue Reading: Maymay Entrata Serves Another Fiery Moment In Her Performance Video For 'Puede Ba'