Welp, Tyra Banks didn't notice Maymay Entrata for nothing.
How is it even possible that Maymay Entrata went from PBB's Grand Winner to becoming a fully-fledged pop star, slowly carving a name for herself in the P-Pop world in just a matter of years? We stan growth! Of course, we also witnessed how her style upgraded, often trying looks that are outside of her comfort zone. Lots and lots of tulle, glitter, fur, and exaggerated sleeves are obviously in Maymay's rotation now that she's living the pop star dream, and her first digital concert Mpowered did not disappoint—of course thanks to her stylists at Team Rain X Em. Read on below for some of our favorite looks!
READ MORE: These Filipino Celebrities Love Dressing Up Like Their K-Idols and We Do, Too!
1. MAYMAY'S LARGER-THAN-LIFE PINK COAT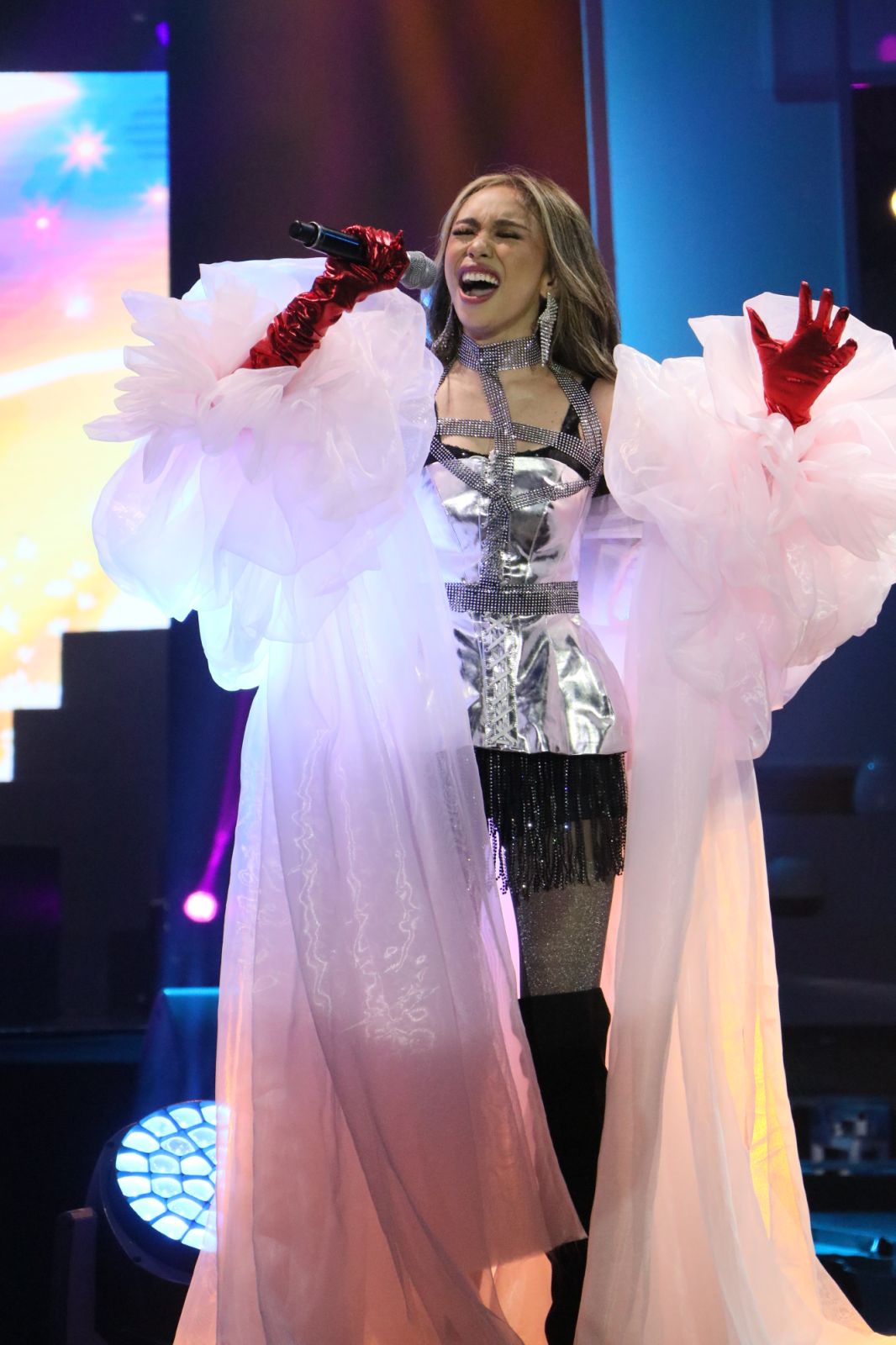 Anything sparkly and pastel will always be a fool-proof combo, especially on stage. Add to that Maymay's pink coat with sleeves that bring to mind a flower's petals, her silver corset paired with a rhinestone harness and skirt, and the red opera gloves for the drama, talk about dramatic.
2. EMBELLISHED MESH DRESS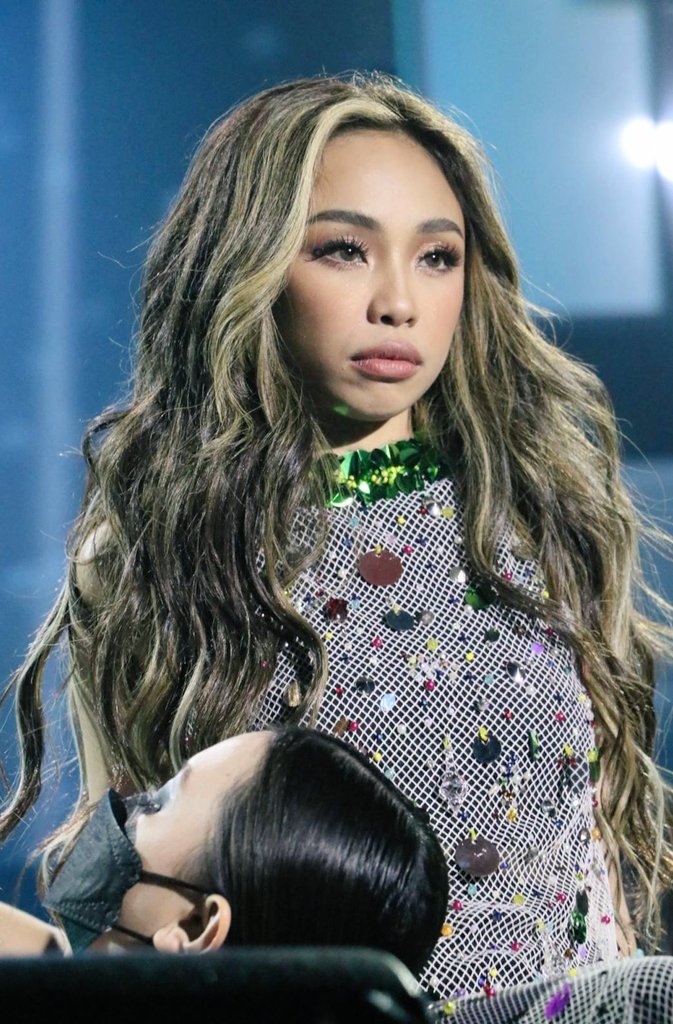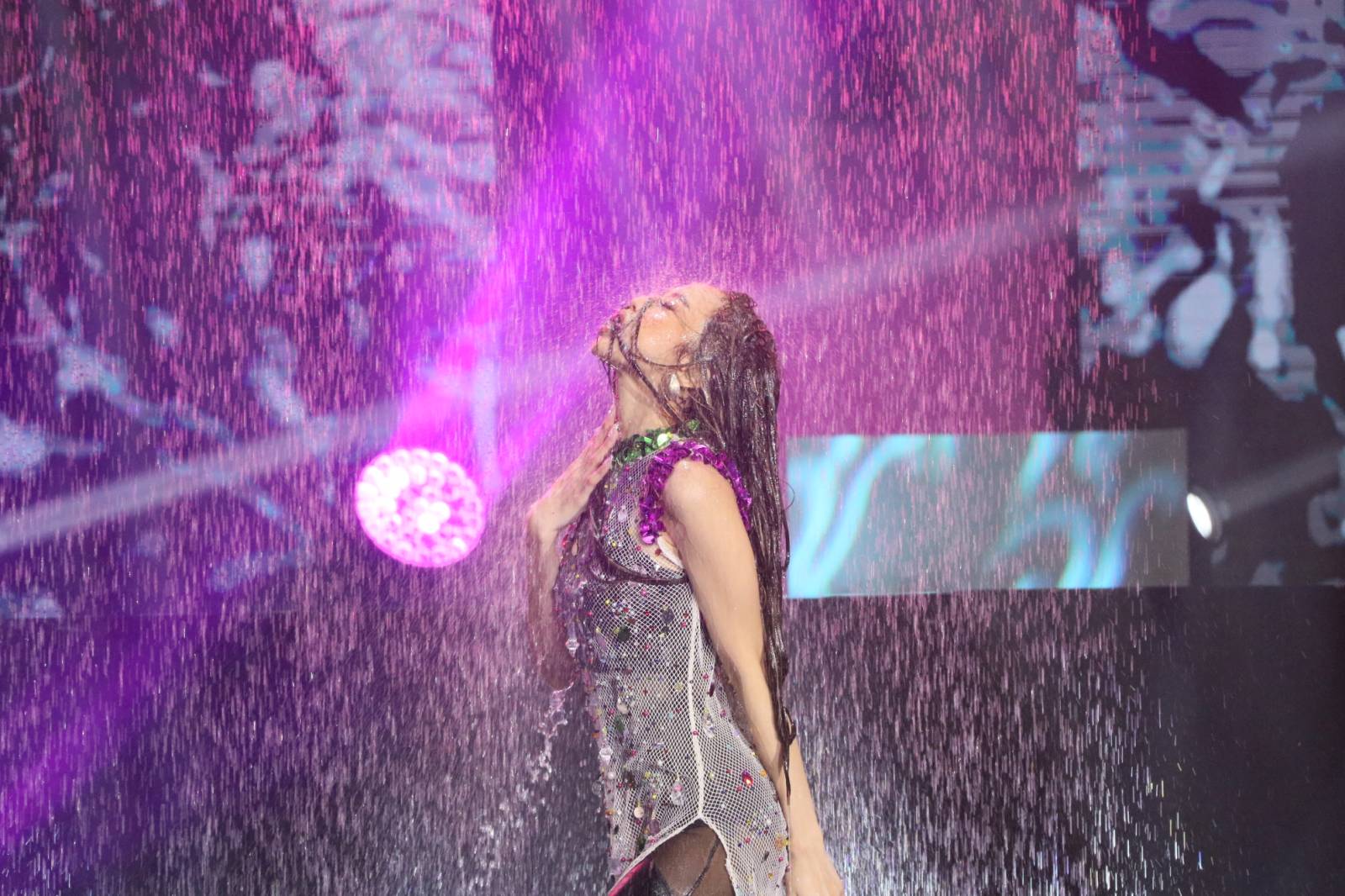 Sizzling things up, Maymay set fire to the rain with this mesh dress that had beaded embellishments and sequinned details on the neckline and sleeves for that maximum level of sparkle. We can barely run when we're under the pouring rain, so seeing Maymay actually dance at the concert was such a huge feat.
3. FURRY COAT AND ELECTRIC PINK ONESIE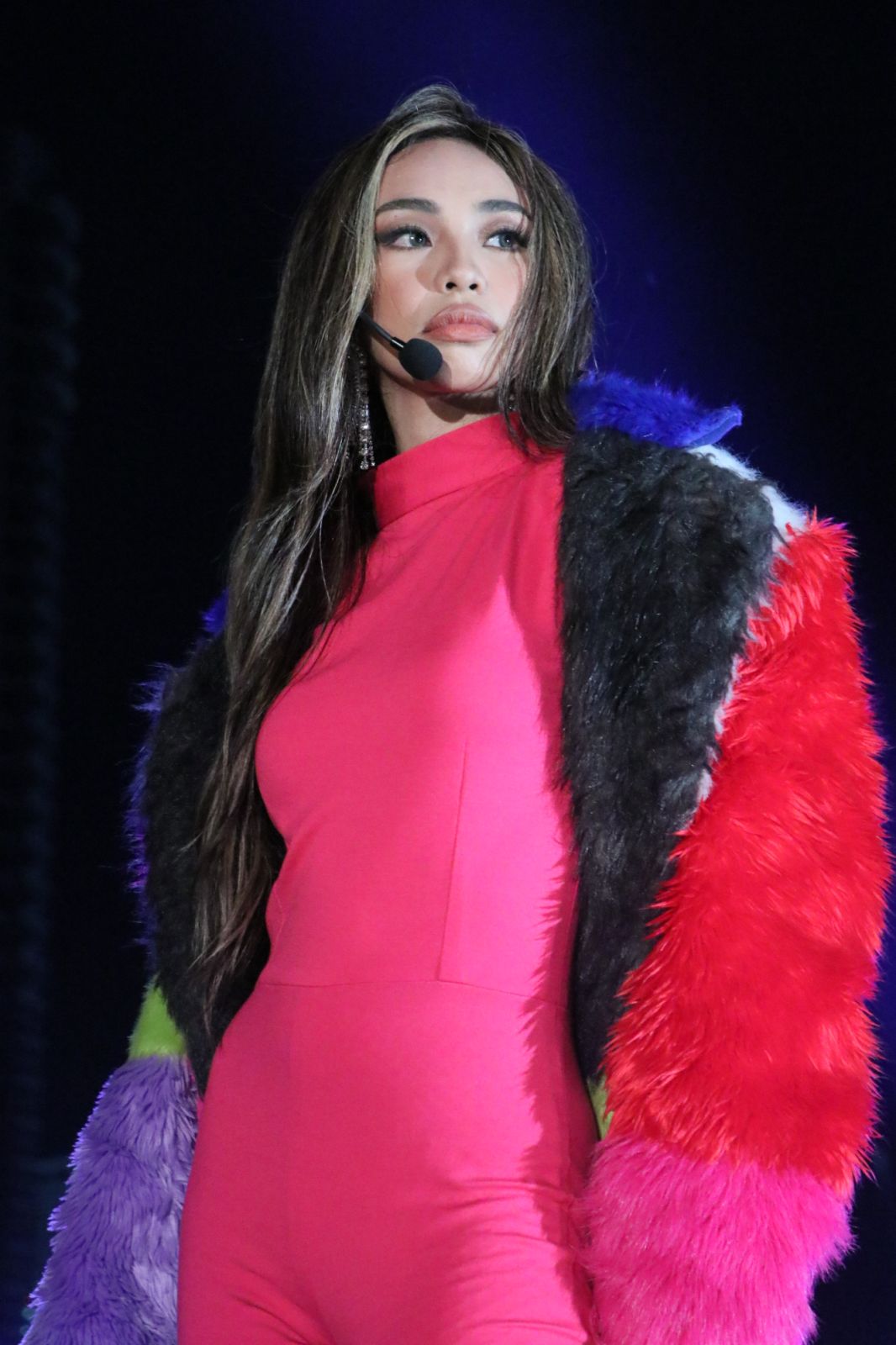 We don't know about you, but we're absolutely here for Maymay's Kim Kardashian moment. Taking it up a notch with her color-blocked fur coat, she gives us this power stance that's enough to make you gasp.
4. LIKE A ROSE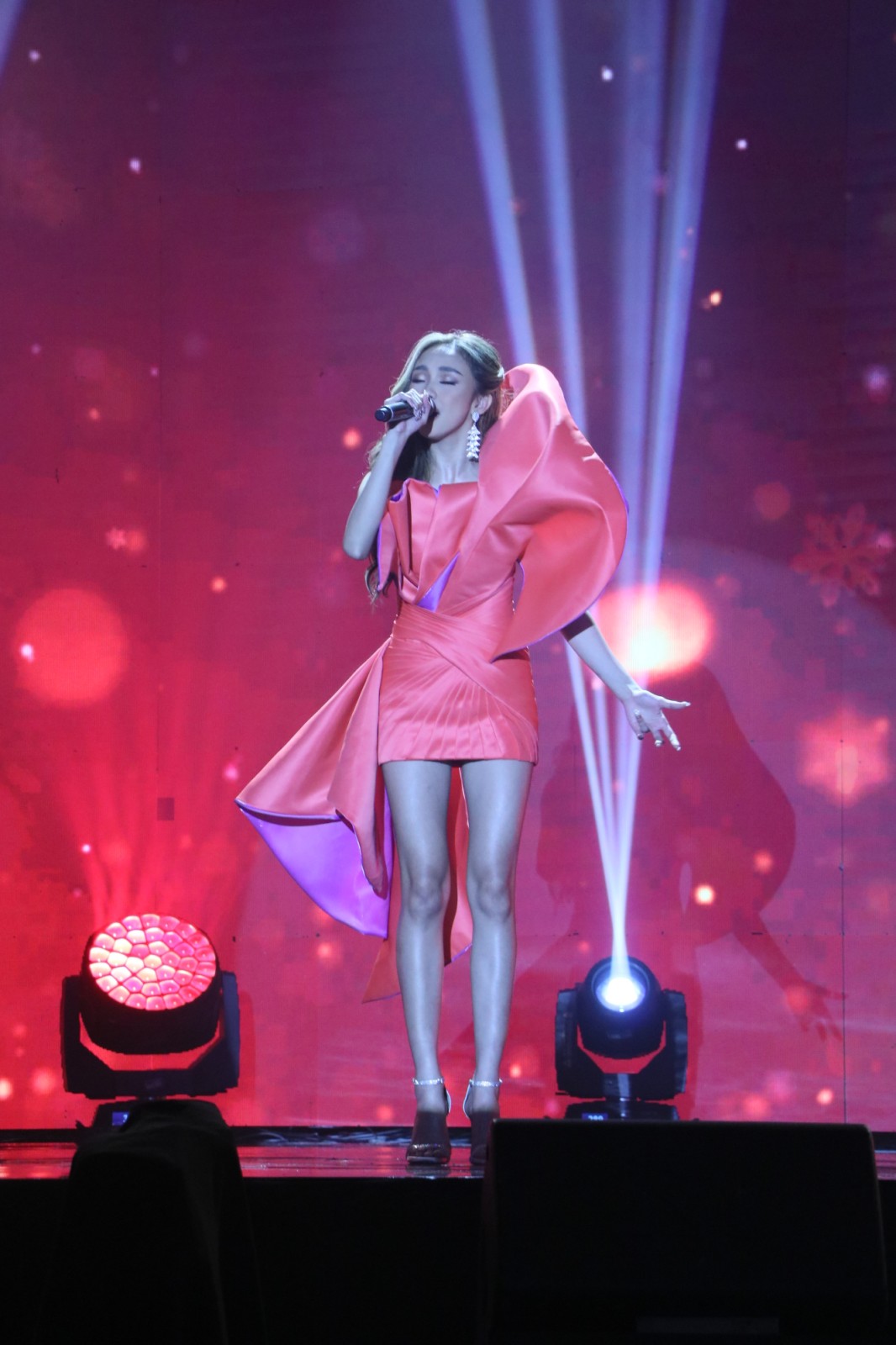 It would be a crime to not talk about Maymay's long legs. And here they are on full display as she wears this asymmetrical dress with lots of volume that pretty much resembles a coral or a flower. The peplum detail was also a nice touch.
5. BLACK CATSUIT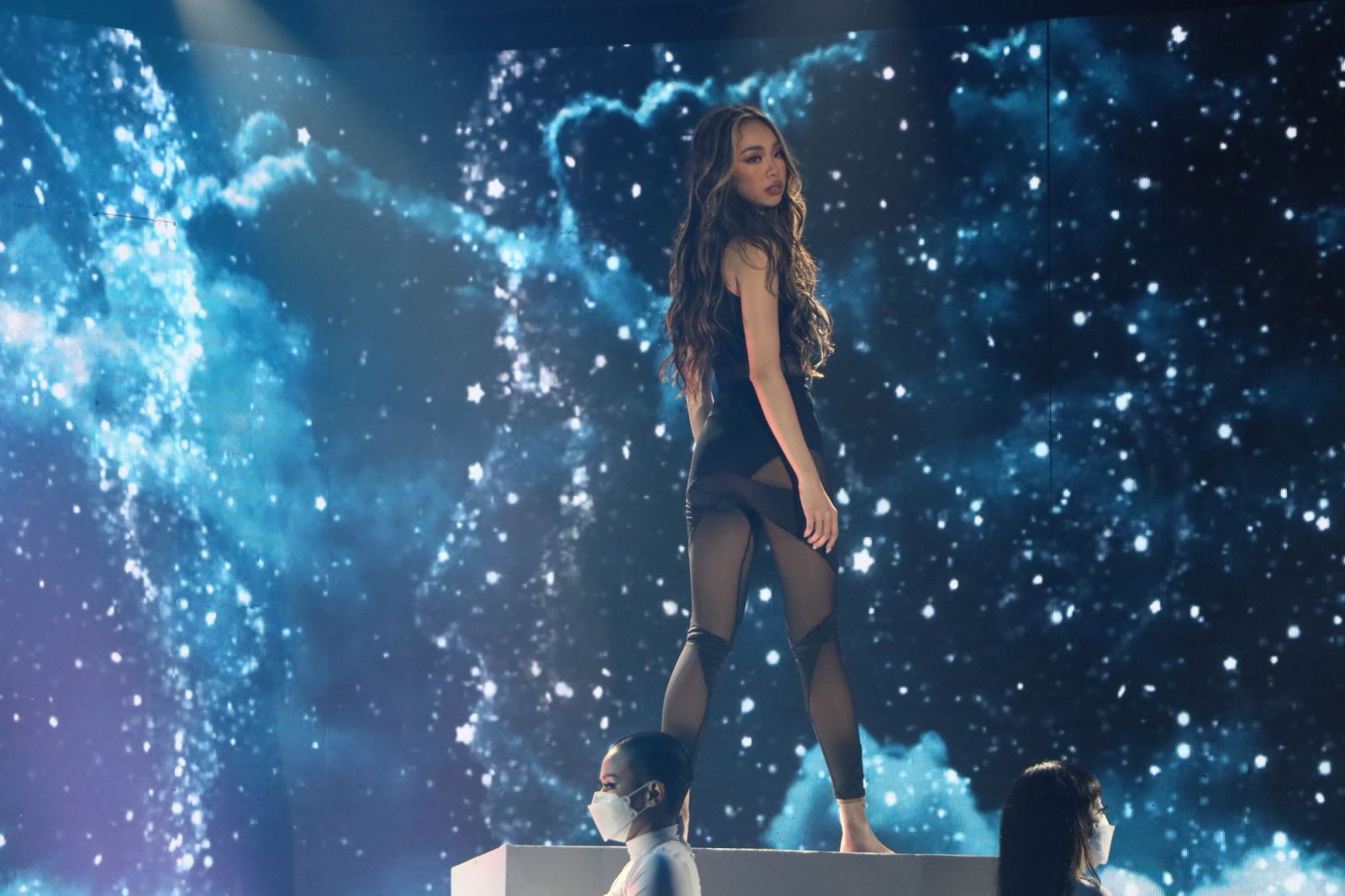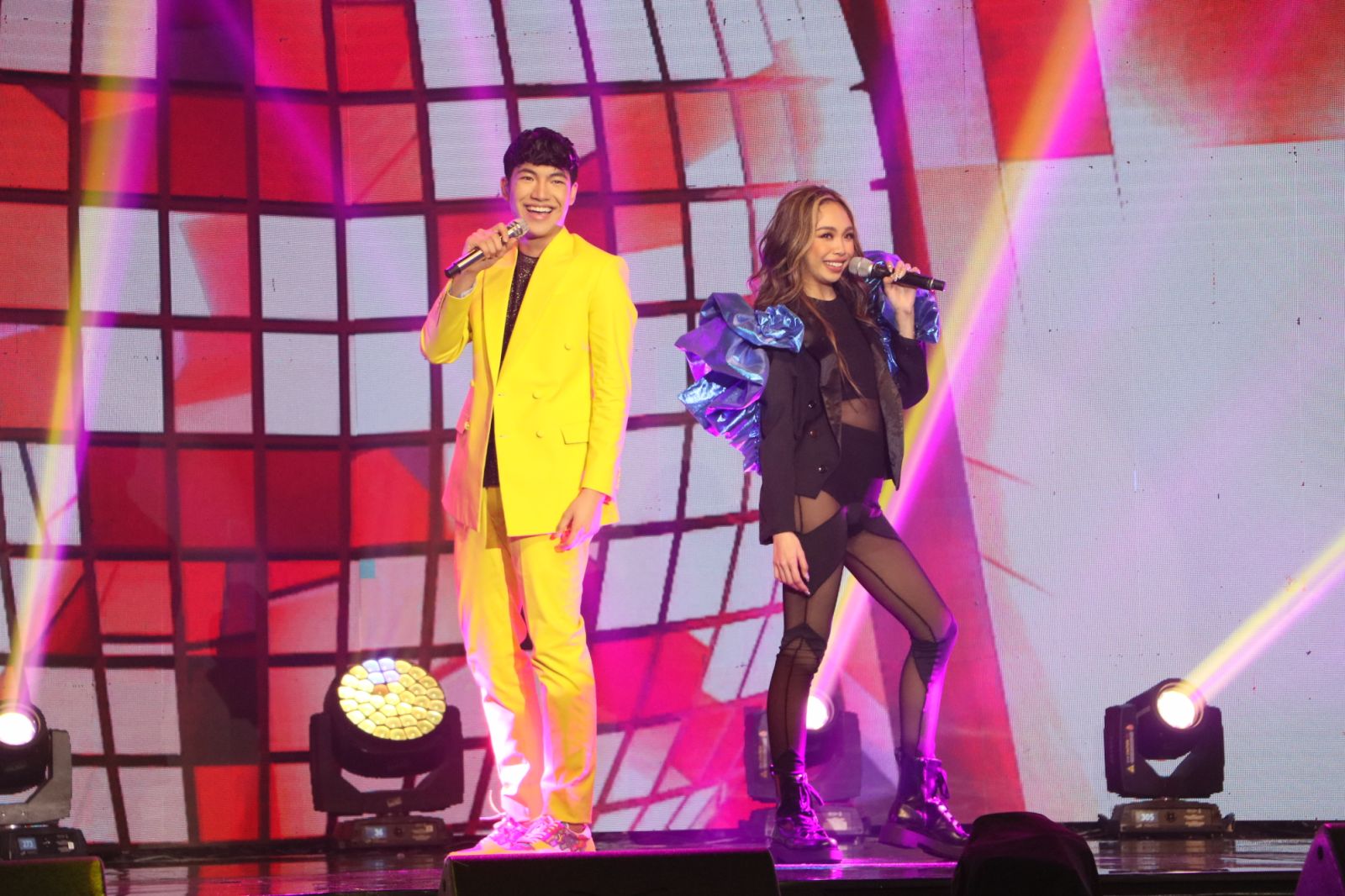 While we did love the blue ruffled coat Maymay was wearing on her performance with Darren Espanto, it was a catwoman moment when she removed it on the final reveal. Just Maymay surprising us every single time.
CONTINUE READING: Yo, Can We Talk About The Fashion Moments Of These Music Video Releases?