Philippine entertainment isn't going stale this 2023 with all the exciting new local movies and shows coming our way.
Related: Start Your 2023 Right With January's Must-See New Movies And Shows
For all the talk that Philippine movies and television was dead, the industry sure had some stellar moments in 2022. Among other things, Darna and Maria Clara At Ibarra not only became hits, but became a constant topic in many conversations. Deleter, meanwhile, overcame institutional barriers for a Filipino horror movie to be a box office hit and MMFF favorite. Oh, and let's not forget Dolly De Leon absolutely killing it with her acclaimed performance in Triangle of Sadness. And with what has been revealed so far of the new local titles coming this 2023, local entertainment is still hitting its stride. So, check out these upcoming titles that have the makings to be our next favorite watch.
MGA LIHIM NI URDUJA
The moment we heard that a Sang'gre reunion was in the works, this show immediately climbed our hype list. Aside from seeing some of our favorite characters on screen once more, this GMA series is also bringing together a badass group of female actress like Kylie Padilla, Gabbi Garcia, Sanya Lopez, Rochelle Pangilinan, and Michelle Dee that have all the makings of a hit. The show is slated to drop later this year with the girls already hard at work for their training.
DRAG YOU & ME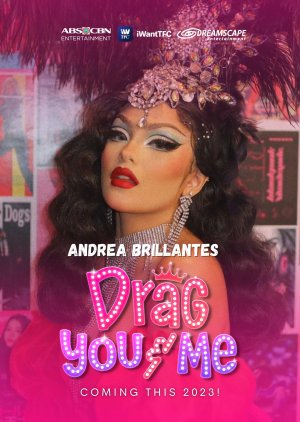 Filipino drag had its well-deserved moment in 2022. And that momentum looks to continue this 2023 with a drag related show coming from ABS-CBN. While not much is known about Drag You & Me yet, it is sure to be one of the more special programs coming in 2023 with its focus on drag culture and the Philippine drag scene. Noted drag lover Andrea Brillantes will serve as one of the show's lead stars.
Christian Bables, JC Alcantara, Romnick Sarmenta, Ice Seguerra, Jon Santos, Lance Carr, PJ Endrinal, Jeric Raval, Amy Nobleza, Yves Flores, Noel Comia Jr., and KaladKaren join Blythe in the cast alongside Drag Race Philippines queens Brigiding, Viñas Deluxe, Precious Paula Nicole, and Xilhouete. JP Habac, the man behind I'm Drunk, I Love You, Gaya sa Pelikula, and Bola Bola, will serve as series director with Nathan Arciaga writing the script. The Dreamscape Entertainment show is set to hit iWant TFC sometime in 2023.
KATHNIEL'S MOVIE COMEBACK
First, we got Kathryn Bernardo and Daniel Padilla's TV comeback in 2022. Now, we're finally going to see KathNiel in the big screen once more. And the best part is that it's going to be directed by none other than Cathy Garcia-Molina. The blockbuster director confirmed last year that she had a few movie projects in the works with KathNiel, with one being set in America, as she teased that the projects they have lined up are not your typical KathNiel flicks. Considering how the last time Kath and DJ worked with Garcia-Molina was in The Hows of Us, saying that we are hyped for this is an understatement.
VOLTES V: LEGACY
This show has been years in the making. And 2023 looks to be the time to see one of GMA's most ambitious shows come to life. Voltes V: Legacy follows three brothers Steve (Miguel Tanfelix), Big Bert (Matt Lozano), and Little Jon Armstrong (Raphael Landicho) as they join forces with their friends Jamie Robinson (Ysabel Ortega) and Mark Gordon (Radson Flores) in defending the Earth from humanoid alien invaders, known as Boazanians, who plan to wreck chaos on Earth with its beast fighters.
The mega trailer that they dropped right at the start of the New Year was packed with new details that are making us hopeful that the series is all that its cracked up to be. If this actually delivers, not only will this be an achievement for Philippine TV, but it might even push local entertainment to greater heights.
THE WRITE ONE
Real life couple Ruru Madrid and Bianca Umali are bringing their romance to the small screen with their new series, The Write One. While not much is known about the show yet, this romantic title seems to be adding some magic to its story through an antique typewriter. Adding to the kilig factor is the fact that Mikee Quintos and Paul Salas. Aside from Ruru's action-heavy role in Lolong (which is coming back this year as well), we're excited to see this leading actor in a more light-hearted role.
IN MY MOTHER'S SKIN
Filipino horror is climbing to new heights this 2023 in Kenneth Dagatan's anticipated second feature film, In My Mother's Skin. The film made history late last year when it was announced that it was screening as part of the Midnight section of the 2023 Sundance Film Festival, the only foreign language film to do so. It follows a young girl who tries to protect her mother while being stranded in the war-stricken Philippines and threatened by a sinister flesh-eating fairy.
It is Dagatan's follow-up to his horror debut Ma, which screened at the New York Asian Film Festival in 2019. The first co-production between the Philippines, Singapore, and Taiwan features a cast that includes Beauty Gonzales, Felicity Kyle Napuli, James Mavie Estrella, Angeli Bayani, Arnold Reyes, Ronnie Lazaro, Noel Sto Domingo, and Jasmine Curtis-Smith. The film is set to make a splash at Sundance later this month.
BATANG QUIAPO
Say what you want about Ang Probinsyano, but there's no denying that the long running show gave us some of Philippine entertainment's most iconic moments in the past decade. And now, Coco Martin is back, this time with another FPJ adaptation. For his second go-around, the action star is taking on FPJ's 1986 film Batang Quiapo. And to make it even special, FPJ's own daughter, Lovi Poe, will be part of the cast. Heavyweights such as Charo Santos-Concio and Christopher De Leon will also be part of the cast. Needless to say, the pressure to meet expectations is real.
LUV IS: LOVE AT FIRST READ
Gen Z love team Kyline Alcantara and Mavy Legaspi are staying booked and busy this 2023. And one of their most awaited projects this year is the adaption of the hit Wattpad novel, LUV IS: Love at First Read. Kyline and Mavy are set to bring to life Angelica/Abby and Kudos in a story on how opposites do attract and the pull of love. Hopefully, this adaptation of author Chixnita's hit novel meets expectations when it premieres in June 2023. And if that isn't enough, Kyline and Mavy are also set to headline another series this year, Zero Kilometers Away.
SAMPUNG MGA KERIDA
It's not easy being the first, especially when you're the first original Filipino movie for a major streaming service. But with the talent behind Sampung Mga Kerida, we have a feeling it will live up to the hype. This Jun Robles Lana is a murder-mystery film that follows the story of a widowed billionaire, Valentin Esposo, and his whopping ten mistresses who will stop at nothing to be his legal wife. But when the patriarch suddenly turns up dead, his paramours become prime suspects, racing to prove their innocence and find the real killer. With a cast that includes Carmi Martin, John Arcilla, and Eugene Domingo, the movie is giving whodunit vibes seen through a Pinoy lens and we're here for it.
UNBREAK MY HEART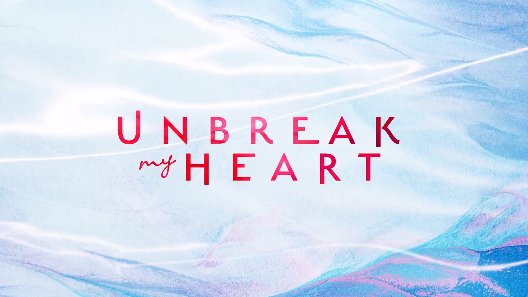 Philippine history has been made from this show. Unbreak My Heart will serve as a collaboration between ABS-CBN and GMA, something that rarely happens. For the first time, both networks are co-producing the series which is set to air on GMA and steam on Viu later this year. Not much is know about the show yet, but Jodi Sta. Maria and Richard Yap are set to star in it, a Sir Chief and Maya team up if you will. The show will also see the inclusion of Joshua Garcia and Gabbi Garcia in the lead cast which is more than welcome. Eula Valdez, Nikki Valdez, Maey Bautista, Bianca De Vera, Will Ashley, and Lawrice Guillen round out the call sheet for the series that will be shot in Switzerland. Talk about a powerhouse cast.
BEA ALONZO AND JOHN LLOYD CRUZ REUNION PROJECT
A Popoy and Basha reunion? It might just happen. Along with the announcement of a KathNiel movie reunion, Cathy Garcia-Molina also shared that a reunion project between her and Bea Alonzo and John Lloyd Cruz is supposedly in the works. If this actually does happen, the energy in the universe is going to shift for this pop culture moment.
Continue Reading: 9 Exciting Movies To Look Out For In 2023