Nadine Lustre acting in Deleter was unparalleled. The rest of the MMFF 2022 entry, however, is more of a mixed bag.
Related: 8 Entries From MMFF 2022, Here's What We Know So Far
(Minor spoilers for Deleter ahead.)
With a new edition of the Metro Manila Film Festival comes eight new Filipino movies hoping to vie for the audiences' attention and money. And in what could be considered a surprising turn of events, the one movie that seems to have gotten a lot of people talking is Deleter, Mikhail Red's latest horror movie starring heir apparent to the scream queen throne, Nadine Lustre. The tale of a content moderator being haunted by the ghost of her dead co-worker is becoming a surprise box office hit and has only seemed to have gained momentum since.
Meanwhile, the film was the biggest winner of the festival's awards night where it took home seven awards, including Best Picture, Best Director, and Best Actress. So, is Deleter worth the hype? The answer to that, like with Lyra's job, is complicated, because while the film does have its merits, it also has some fundamental flaws that shouldn't be ignored. Before you head out to see what all the talk of Deleter is about, we break down the things we loved and didn't about the only horror movie in MMFF 2022.
NADINE LUSTRE'S ACTING IS PHENOMENAL
Nadine's performance in Greed earlier this year was a revelation that proved she needed to do more dark roles. And as expected, she more than delivered as Lyra. Nadine infuses the character with a level of nuance that isn't easy to pull off. Lyra is jaded and closed off as her life and job taught her to be distant from others.
She doesn't see the world as real people, but, in her words, as data that she either deletes or ignores. While it can sometimes come off as mundane, Nadine's acting is one of subtlety that explodes as Lyra's world soon starts falling apart. Lyra goes through a lot in Deleter, and Nadine makes sure the audience sees this mystery unfold.
THE ENDING IS A SERVE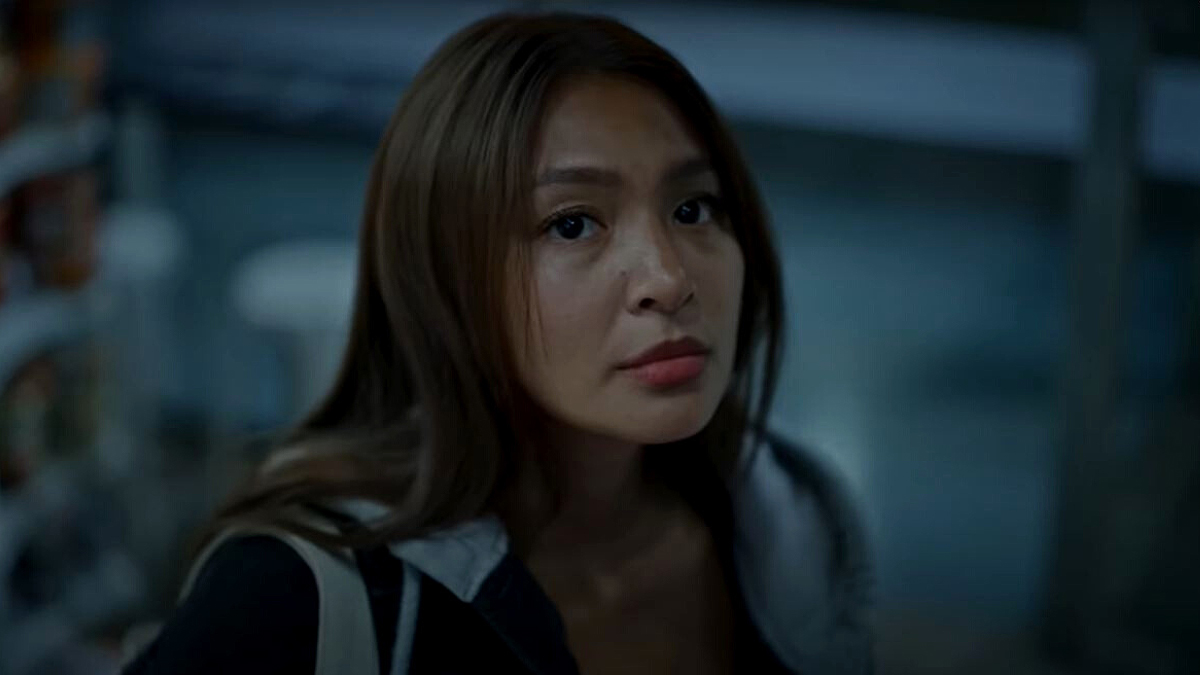 Without giving major spoilers, the ending of Deleter gave what needed to be given. Nadine offered a tour de force performance all while in a mask in a scene that's as visually startling as it is memorable. It's one of the best scenes in the entire movie as it serves as a culmination of Lyra's nightmare and decision to be closed off and see the world as just numbers. Deleter started strong and ended on a terrifying high note.
IT CAN GET QUITE SCARY
While Deleter is mainly a slow burn (more on that later), it does have its scary moments. In particular, the scenes of Lyra watching those explicit videos for work contain some of the film's most arresting visuals. These vignettes remind in a sense films like Sinister or V/H/S where the audience is watching something they aren't supposed to be consuming which makes it even darker.
We can see why Lyra is the way she is given the messed up stuff she's supposed to watch. The film also doesn't skimp out on the gore, blood, and rotting flesh when it has to. The opening scene alone will have the audience squirming in a moment that will make you never look at box cutters the same way again.
THE MOVIE IS A SLOW BURN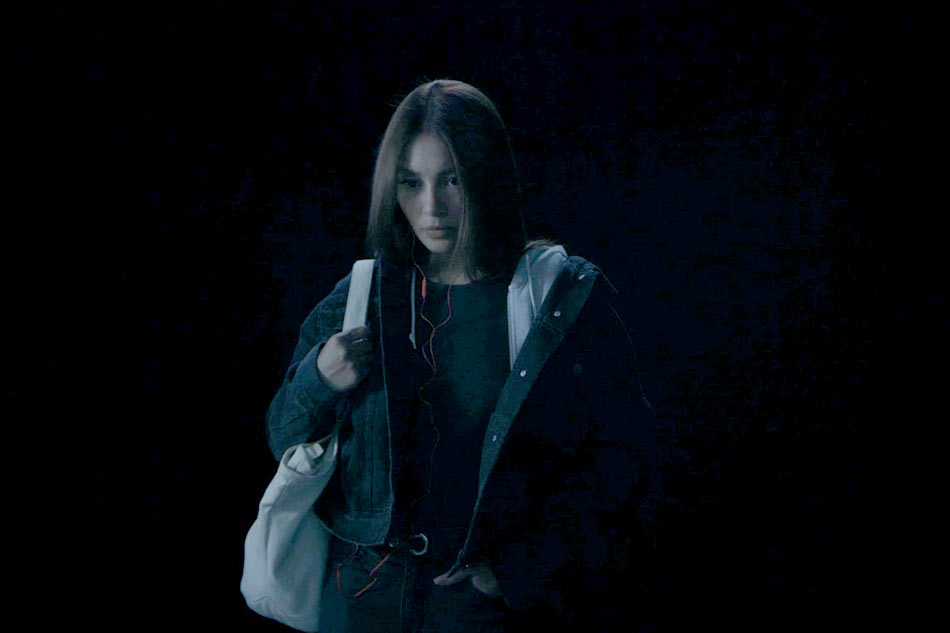 A jump scare adventure Deleter is not. Instead, it's made clear early on that Mikhail Red's exploration of content moderation wants to take its time to build the atmosphere and tension. The result is a mixed one. While it's ok for the movie to set up the building blocks for what is to come, Deleter can also feel at times an exercise in deadpan meandering as Lyra reacts to what's happening to her at the moment. It's not boring per se, but it also is not the thrill ride that the trailers make it out to be. Come into this movie with expectations checked.
THINGS KICK INTO HIGH GEAR ONLY IN THE THIRD ACT
Deleter suffers from a mild first two acts. Things get into high gear though by the time it reaches its finale when everything falls into place. But waiting this long to go all out is not doing the film any favors with a plot reveal that could have been built better. Some of the scenes in the last third are some of the movie's best, but it's an energy that is rarely replicated in the film's first hour.
The premise alone allows Deleter to potentially go in so many exciting directions, but it sadly follows a more conventional path. There was potential for a real barnburner of a story to be told, but Deleter just doesn't go far enough to achieve that. The seeds for a compelling narrative were there that sadly failed to materialize fully.
THE SUPPORTING CAST IS HIT AND MISS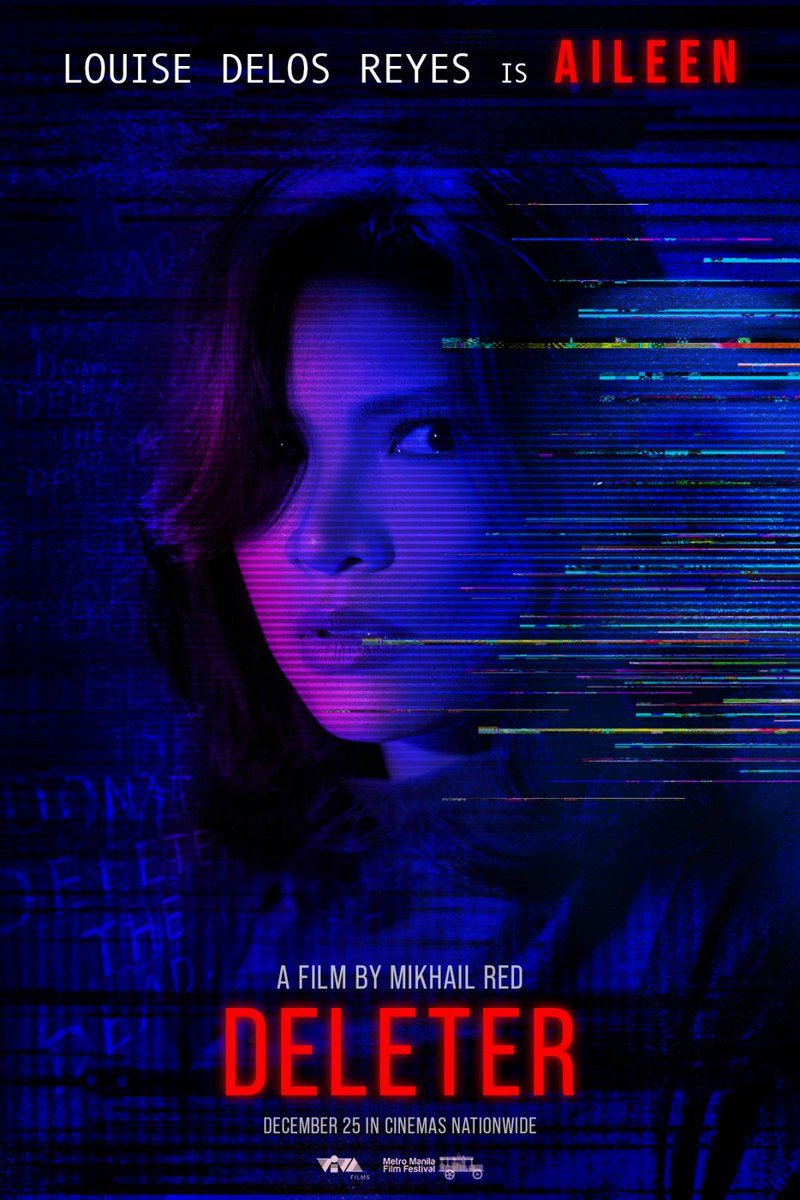 While Nadine Lustre is a true star in Deleter, the same can't be said about her co-stars. McCoy De Leon could have very much not been in this movie with his character barely adding anything substantial to the plot. Jeffrey Hidalgo plays the department's boss Simon competently, but you could tell where his character is stereotypically going.
As for Louise delos Reyes, she does a good job as Aileen with her character serving as the lynchpin and catalyst for the story. She brings a sense of warmth to the film, especially with her scenes with Lyra, before that is put out by the depravity of her work. But it also raises an eyebrow with the way her character is treated in the movie. It's about time we step away from using outdated storylines to color the plot. Aileen's tragedy should not just be limited to one disgusting act.
Overall, Deleter is not your typical Filipino horror movie, for better and for worse. At the heart of the film is a story of how the work of content moderation and digitalizing real people can lead to one's undoing. And that is a story worth being told in Philippine cinema. But the way Mikhail Red's latest directorial effort goes about this has us feeling half full. Nadine Lustre can only do so much. Still, if you're eyeing which movie to watch during MMFF season, Deleter shouldn't be disregarded. After all, it does has its highlights. It's a unique viewing experience that offers a different flavor this Christmas season.
Continue Reading: Nadine Lustre Is A Woman Scorned In Her Comeback Film, Greed