Prepare to see Nadine Lustre in a new light in Greed if you can get past its slow burn of a story.
Related: Tenement 66 Is Good Enough For A Good Scare
Warning: Minor spoilers for Greed ahead
When it was announced that Nadine Lustre would be making her return to acting in film, many of her fans rejoiced in celebration. For context: Her last movie was all the way back in 2019 and she spent her time since then focusing on her other passions like her music career. Even in her hiatus from the screen, it still remained a fact that Nadine is an excellent actress who has given award winning performances in the past, so this was a much awaited comeback. And when the trailer for her film, Greed, finally dropped, it left many people waiting in anticipation for her new project.
Nadine covered in blood and channeling her inner psycho? Yes ma'am. Sadly, the trailer was another one of those moments where it was just a little too good compared to the movie it was promoting. Because while Greed sees Nadine Lustre deliver a stunning performance, it also features a dull storyline that takes a bit too long to get exciting.
A LOTTERY WIN TURNS INTO A NIGHTMARE
Greed mainly revolves around three people. There's Kichi (Nadine Lustre), Tomi (Diego Loyzaga), and Dadong (Epy Quizon). Tomi and Dadong are both farmers in the rural countryside while Kichi is Tomi's girlfriend. All three come from impoverished backgrounds and as hard as they try, their crops can't grow properly and therefore can't sell them. Looking to alleviate their hard scrabble life, all three decide to buy a lottery ticket and lucky enough, Kichi and Tomi bought the winning ticket.
But the couple are fearful of what the community might react if they found out that they won the lottery. So l, the duo decide to hightail it out of their home and move into a new community as they wait out there days to get the winning money. That is of course, until Dadong realizes their lie and goes on a mission to hunt them down.
SLOW BURN PLOT
First things first, you need to realize that Greed is not a heart pumping, fast paced thriller. It is a slow burn of a movie that takes its time to reach its much marketed climax. That already is the biggest flaw of the movie. Before it reaches its third act, there isn't a lot going on with the movie's narrative. At times, it can even get boring with mundane scenes that don't add much to the overall plot. It could be best described as narrow peaks and wide valleys. Greed has a few moments where it really kicks into gear. But after that, it's monotone once more.
If you don't really pay attention to what's happening, there is a chance that you can tune out to the movie and only get reeled back in when things start moving again. Greed's plot is inherently gripping, but the problem is that it doesn't go far enough to really hook you in.
HOW GREED CORRUPTS
Watching the movie, you could tell that writer and director Yam Laranas wanted to tell a tale of how money, greed, and desperation can corrupt, affect your trust in other people, and warp your view of the world. Kichi and Tomi winning the lottery was their proverbial golden ticket to a better life, but it seems that it only lead their lives to more suffering. To add to this, the film employs a 50 shades of brown monotone color palette. The film is nearly devoid of bright colors so as to add to the sense of dread and despair. At times, Greed showcases these themes well, but it's not consistent throughout the entire film. There could be an interesting discussion on sharing your wealth with others, but the following scenes just end up being boring. The metaphors in the film could have definitely been stronger.
EXCELLENT ACTING
But despite Greed's flaws in its pacing and story, it shines when it comes to its acting. Nadine Lustre does not disappoint when it comes to her comeback role. She embodies the role of the world-weary yet confident Kichi and she really gets to flex her acting muscles by the film's third act. Clearly, Nadine hasn't lost her touch and her role here is arguably one of the most memorable she has ever done. Diego Loyzaga is also good as Tomi. While he doesn't give the best performance of the movie, he is good enough to give the role of the hardworking Tomi justice.
Epy Quizon shines in his role as Dadong. His progression from a foul-mouthed farmer who slowly goes unhinged is a sight to see. He doesn't hold back as Dadong, especially when he really snaps in his quest to find Tomi and Kichi which makes for a wonderful villain. It would have been better though if the characters had their personalities fleshed out more. For example, the relationship between Kichi and her father is hinted as being something dark, but it's not fully explored.
THE THIRD ACT, AKA GREED'S REDEMPTION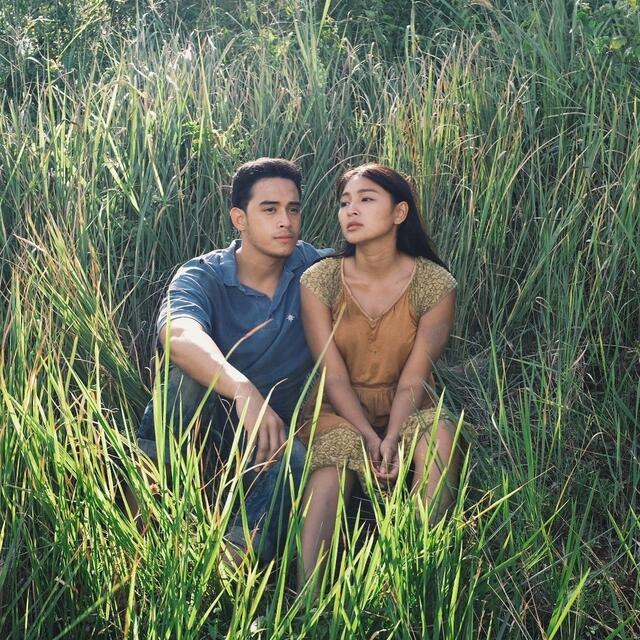 Finally, for those who were wondering of whether or not Greed's ultimate confrontation was worth the hype, the answer is a resounding yes. The first two acts of the movie weren't the roller coaster rides of tension that some expected. But the film really hits its stride during its last 30 minutes. It's a tense, violent, and bloody sequence that shines as the best part of the film. By the time it reaches its ending, Greed moves to unexpected places and finally unleashes its full potential.
When Kichi finally snaps, we get a peek of Greed at its finest. This is arguably Nadine at her near best and she carries the final girl energy to a T. We need more of Nadine Lustre in these kinds of roles because she does them so well. The third act of Greed is so good and that gripping exercise in violence that we wanted.
MORE NADINE LUSTRE IN THRILLERS PLEASE
So, is Greed worth the price of admission? If you're a fan of Nadine Lustre, yes. While this isn't the best movie she's ever been in, she does a tremendous job in the film. Watching Nadine in the third act is honestly worth the price of admission alone. As for the movie itself, you need to come in with proper expectations. Prepare to hunker down for the first hour or so as there won't be a whole lot going on.
Yam Laranes is no stranger to making horror and thriller movies. And the third act is proof that he can do them well. When Greed finally lets its wheels go at full speed, it's enthralling. It's just that the rest of the movie needed more time in the oven to be more interesting and engaging. If anything, Greed is a sign that Nadine Lustre needs more characters like Kichi because an unhinged character is something that deserves to be put on film. Overall, Greed is an okay movie that features great acting performances, a wonderful third act, and a story that doesn't hit as hard as it should.
Greed is available to stream on Vivamax and Amazon Prime.
Continue Reading: Grind To A Halt: The 2022 Texas Chainsaw Massacre Sequel Was Not It