Historic medal haul aside, Team Philippines at the 2020 Tokyo Olympics ended their run as arguably the most successful batch of athletes the country has sent in decades.
In the run-up to the 2020 Tokyo Olympics, the only thing most people and the athletes wanted was to take home the country's first gold medal. At 19 athletes strong, this was the biggest delegation the Philippines has sent to an Olympics in decades. Hopes were high that history would be made and that is exactly what happened. They broke records, made history, and started important conversations about how we as a society see sports and treat our national athletes. At the end of the day, Team Philippines at the Tokyo Olympics did many things that will be felt for years to come
Related: All The Lessons We Learned From The Filipino Athletes At The Tokyo Olympics
HISTORY-MAKING MEDAL WINS
Let's start with the obvious. Hidilyn Diaz took home a silver medal at the 2016 Rio Olympics and there was a lot riding on her to deliver the country's first-ever gold medal. And that was what she did when she won the gold medal at the women's 55kg event in weightlifting. Not only did she get the country's first Olympic gold medal, but she also set a new Olympic record when she lifted 127kg for the clean and jerk. While it sure was an unforgettable moment that made a lot of people feel so proud, it looks like Hidilyn herself manifested her dreams when she was just 17 years old. But she wasn't the only one to score medals at the Tokyo Olympics.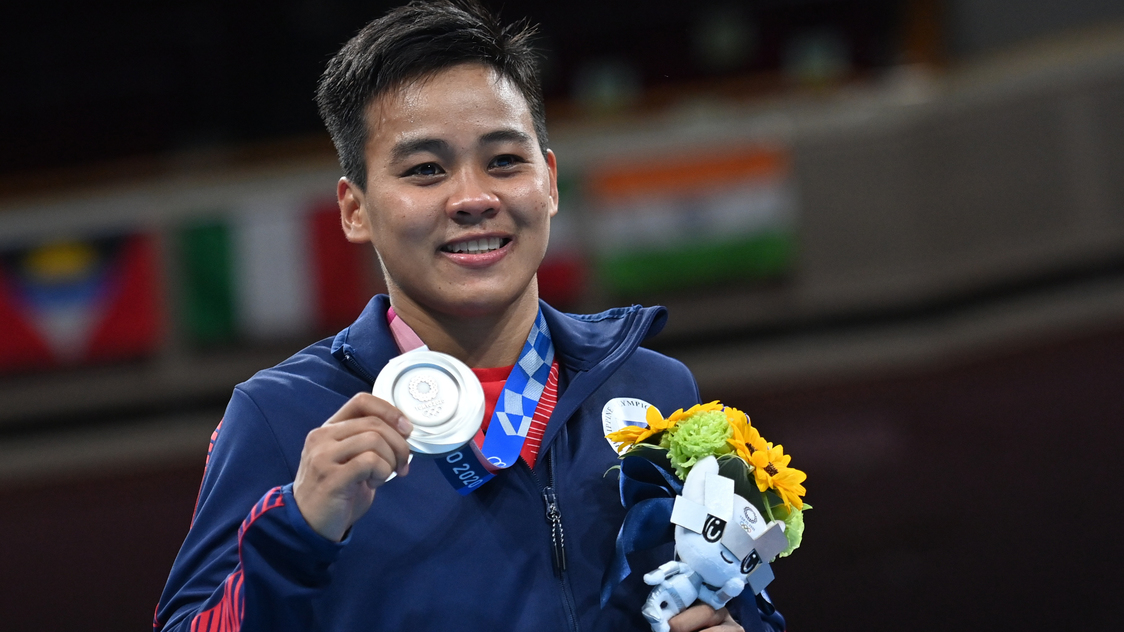 Nesthy Petecio took home a silver medal in boxing and in doing so, became the first Filipino to win a medal in boxing in 25 years. She also is currently the only Filipina to win an Olympic medal in boxing. Eumir Marcial soon joined her with a bronze, followed by Carlo Paalam who took home a silver medal. The four medal haul of the Philippines makes this the best performance of Team Philippines in the history of the Olympics. The country is highest in terms of ranking among Southeast Asian countries and second highest in terms of the number of medals won among our SEA neighbors. With four out of the nineteen athletes winning a medal, that translates to roughly a 20% success rate, an impressive feat.
NO MEDAL, NO PROBLEM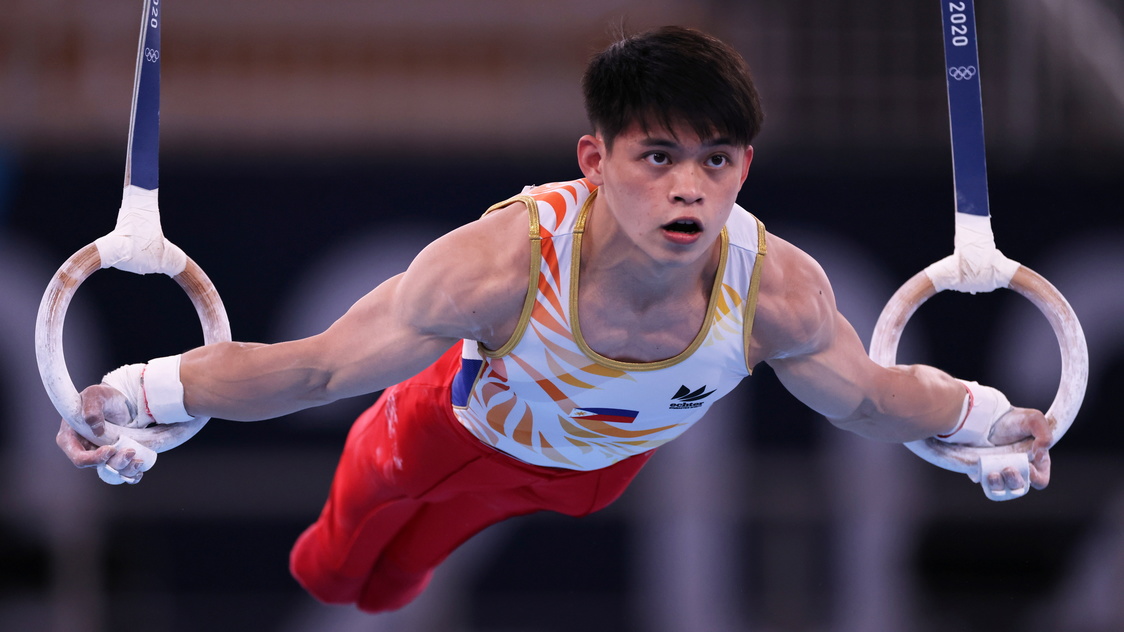 Even for our other athletes who sadly didn't take home a medal, they still left an undeniable mark on the games, the Philippines, and even the world. Carlos Yulo was so close to getting a medal, placing 4th in the men's vault, setting national records in the process. Given that he is only 21 and this is his first Olympics, he has a bright future ahead of him. During the inaugural women's street skateboarding event, Margielyn Didal made it all the way to the finals before finishing at 7th. Still, she became a social media sensation and attracted fans from around the world with her infectious positive energy, high spirit, and fun aura.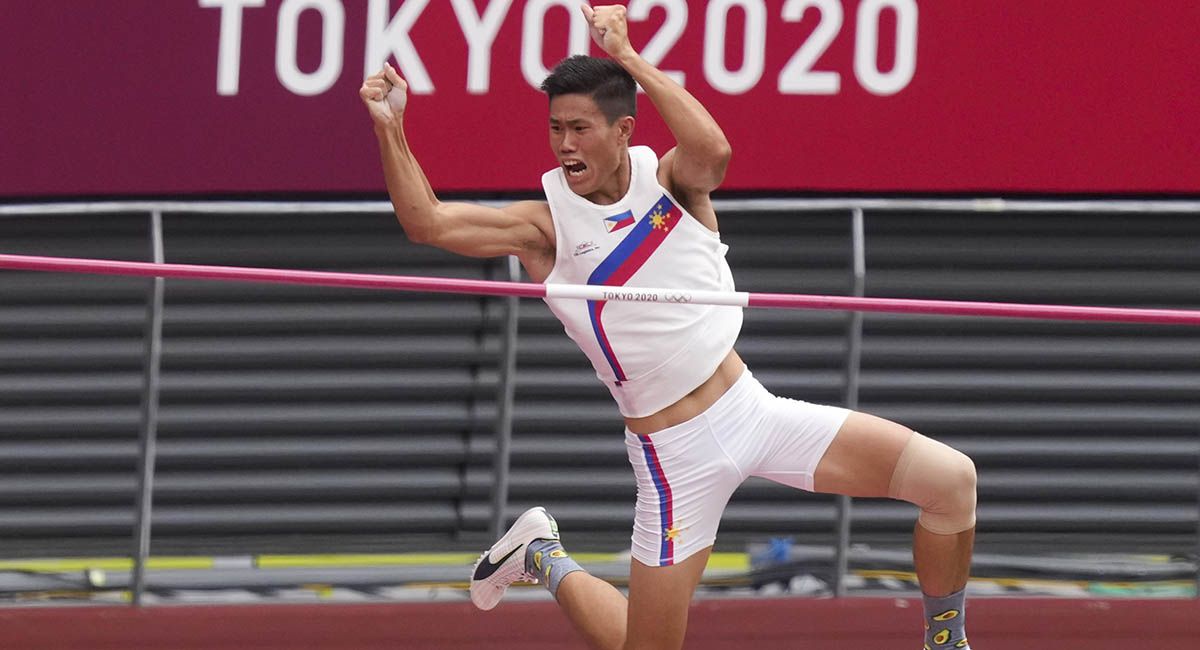 EJ Obiena made it to the finals of the men's pole vault (the only Asian to do so) and while he didn't win, he went further than any Filipino in pole vaulting history. More impressively, he fought for his right to a fair competition when he noticed that the bar was not steady, and the timer was wrong. He stood up for himself and won. 20-year-old Yuka Saso was tied for ninth place and was just one spot away from a podium finish in golf. At 21, Cris Nievarez became the best performing rower in the Philippines' history at the Olympics. Luke Gebbie set a new national record in the 100-meter freestyle at 49.64 seconds, breaking his own record. In her Olympics debut, Elreen Ando finished 7th overall in her weightlifting event while boxer Irish Magno finished at 9th place.
A total of nine Filipinos finished in the top 10 of their respective sports and it's clear everyone did a good job. This is why it was nice to see them get recognized when the Philippines Olympic Committee and the MVP Sports Foundation announced that all non-medalists will receive 500,000 pesos. They absolutely deserve it.
YOU CAN DO ANYTHING YOU WANT IN SPORTS, REGARDLESS OF GENDER
Despite the progress that has been made in the past few decades, the Philippines is stubbornly still a predominantly patriarchal society. Some people still see certain things based on age-old gender roles and stereotypes and that is true for sports. There is this stereotype that men can only play certain sports while women either shouldn't play sports at all or should be just limited to a select few. But Team Philippines at the Tokyo Olympics showed that gender should not play a role in the sport you play.
Hidilyn Diaz won gold in weightlifting, a sport that is normally associated with men. Nesthy Petechio got the silver medal in boxing, a sport dominated by men. Carlos Yulo is a rising star in gymnastics, a sport more stereotyped for women. Margielyn Didal excels in skateboarding, a sport where women don't initially come into mind when you think about it. 10 out of the 19 athletes in Team Philippines are females while Nesthy and Margielyn are both proudly part of the LGBTQIA+ community.
These athletes shattered and challenged norms and stereotypes to show that you can play and be good in any sport you want, regardless of gender. This will hopefully inspire other young and would-be athletes to pursue their dreams without having to follow gender stereotypes.
MORE FOCUS SHOULD BE GIVEN TO OTHER SPORTS
The Philippines love sports, that is a known fact. A lot of people play it, and a lot of people watch it. But when you look deeper into things, you see that there are only a select handful of sports that get the attention and support. Basketball, volleyball, and boxing get the lion's share of attention. Meanwhile, every other sport has to settle for the scraps. What our athletes at the Tokyo Olympics showed us is that we should be giving more focus and support to other sports because the potential is there.
The country's first-ever Olympic gold medal did not come from basketball or boxing, it was for weightlifting. Other sports that our athletes excelled in like gymnastics and skateboarding do not get the attention they deserve. Hidilyn famously asked for support from private sponsors to help her go to the Tokyo Olympics because she wasn't getting enough support from the government. As a result, she was infamously named in an oust-Duterte matrix that made her fear for her and her family's life.
Margielyn Didal has been vocal about having a skate park in her native Cebu, which has not been built yet. Michael Martinez, one of our hopefuls for the 2022 Winter Olympics, has even set up his own fund to pay for the trip. But after Hidilyn won the gold and other athletes started to do well, that was when support started to come rushing in.
It shows that we only support people after they have achieved great things, not when they have the potential to do so. It should be the other way around where we support those who have the talent and potential to win, regardless of what sport they come from. Two important lessons can be learned from this. First, we as a society should stop disregarding sports if it's not basketball, volleyball, or boxing. Second, people in power should support athletes from all fields from the get-go, not when their names are on the headlines.
Continue Reading: These Young Medal Winning Athletes At The Tokyo Olympics Are Giving Us All The Inspiration We Need