From rookie group to breaking Billboard records, SB19 is really out here proving that they are well on their way to music superstardom.
Related: What Would An SB19 And Ben&Ben Musical Sound Like? This Artist On TikTok Clues Us In
SB19 has done it again. But honestly, are you surprised? 2021 proved to be a great year for the P-pop group and 2022 is looking to be just as successful, if not more so. After starting the year by performing at the international ROUND Festival at the beginning of the month, SB19 just reached an important milestone not just for them, but for OPM in general.
BAZINGA!
Their song Bazinga logged a seventh record breaking week at number one on Billboard's Hot Trending Songs chart, which tracks "global music-related trends and conversations in real-time across Twitter." Previously, Bazinga and BTS's Butter were tied for six weeks each at number one. But the latter edged out the former in the end. With this feat, the group broke a few important records. Bazinga is now currently the longest running song at number one on the chart, surpassing Butter which reached the peaked on six occasions. Bazinga is also the first OPM song to have racked up the most weeks at number one on a Billboard chart.
The #HotTrendingSongs, Powered by Twitter top 10 (chart dated Jan. 29, 2022)

— billboard charts (@billboardcharts) January 25, 2022
This placement marks the 12th week it has been on the chart, nearly the entire time the Hot Trending Songs chart was established. Back in December, SB19 made history when Bazinga reached the top of the chart, making it their first number one on Billboard. So far, they are the only act to replace BTS at number one. As of this writing, only two acts, BTS and SB19, and three songs, Butter, Bazinga, and Permission to Dance, have gone number one on the aforementioned chart.
A RECORD BREAKING RUN
Throw it away, the world unloads hostility?

'Bazinga' is on a record-breaking 7th week at No. 1 on the @billboard #HotTrendingSongs! THANK YOU A'TIN! ?

BAZINGA 7HIS IS MY LEGACY#SB19 #SB19LeadsBillboardHTS
Listen to #Bazinga_SB19! pic.twitter.com/7MVG1LbmvS

— SB19 Official ?? (@SB19Official) January 25, 2022
According to Billboard, on the week of Jan 15-22, Bazinga logged an impressive 9.3 million Twitter mentions. They added that the song has continued its momentum thanks to its music video premiere in October, a performance at the 34th Awit Awards in November, performing the song at the BYE2021 year end music festival in December, and including it in the set of their ROUND Festival performance this January. It's important to note though that the Hot Trending Songs chart just tracks what songs people are talking about in real time, not necessarily what they're listening to. That said, seven weeks at number one is truly a momentous feat.
Elsewhere on the chart, Slow Mo by BamBam debuts at number seven, making it BamBam's second solo entry on the chart. Polaroid Love by ENHYPEN lands at 15, making it the group's seventh entry on the chart and the most of any act so far. Finally, Louis Tomlinson's Walls makes it debut at number 19.
A GREAT START TO 2022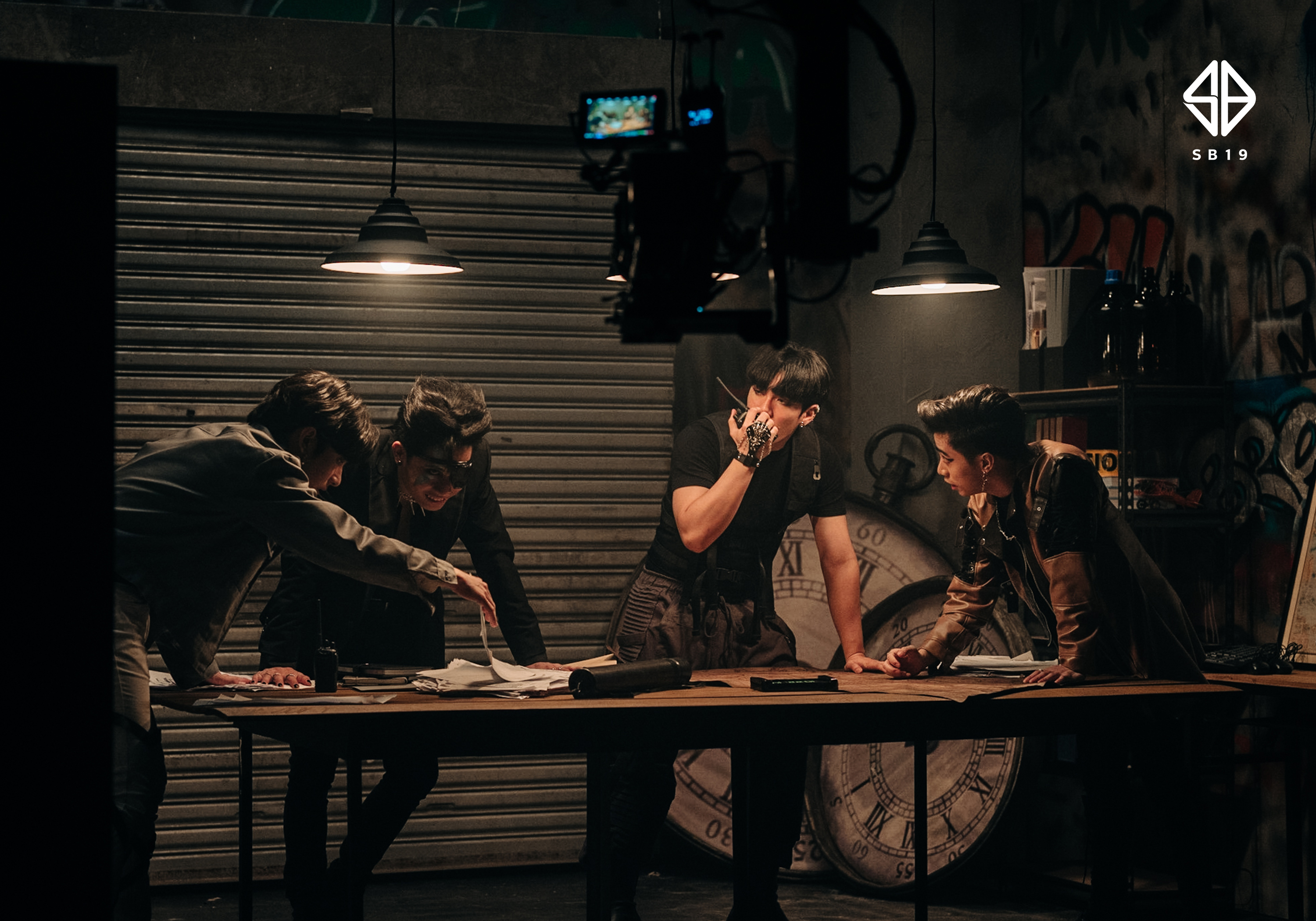 No doubt that SB19 has worked hard throughout the entire process. But let's not forget the tireless efforts of their fans, A'TIN, who have worked day in and day out to make sure that Bazinga had done as well as it did. They deserve as much, if not more recognition for their efforts. It's amazing to think that SB19 has been able to achieve all of this when you realize that the group was once considering to bow out from the game completely. But clearly, they've proved the haters wrong and it's quite appropriate it's through a song like Bazinga. If this is what SB19 has achieved in January alone, who knows what else the band will achieve this year.
If you're in the mood to celebrate this success, SB19 recently dropped their merch collection, so you may want to cop a piece or two. Also, Pablo might drop special project this January 28, Friday if this teaser is anything to go by so keep an eye out for that, too.
Continue Reading: SB19's Stell And Josh Were Inspired By BTS To Be The Best Performers They Can Be