From the entertainment agency that brought to you the likes of Big Bang and Blackpink, a global audition for the next boy group is launched in search of the next K-pop superstars.
With a shampoo bottle and brush in hand in your shower or bedroom concert sessions, it isn't surprising if at some point, you've dreamed of being a pop star. This could very well be the beginning of something great. Remember Lizzie McGuire rocking out to Tide Is High by Atomic Kitten in the opening scene of the Lizzie McGuire Movie? It would prove prophetic, because in the end, she was able to realize this in a stadium in Rome singing the anthemic This Is What Dreams Are Made Of.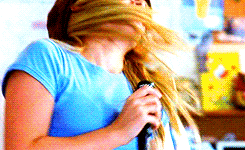 Speaking of dreams and turning it into reality, you too could very well live out your pop star fantasy, because if you believe you have what it takes to be the next big thing in music and entertainment, then you're in luck. From the YG Entertainment the agency and record label responsible for the unparalleled phenomenon of Big Bang and Blackpink, a global audition is being orchestrated to search for the next all-male K-pop supergroup. Following the celebrated footsteps of illustrious predecessors, as well as of the comprehensive training akin to that of Korean acts, this is an opportunity of a lifetime one shouldn't dare miss. Think about it, you could very well be the next Rosé, Jennie, Lisa, and Jisoo of Blackpink, stomping around and staking a claim in your area and beyond.
Related: STARTING THE YEAR RIGHT, BLACKPINK IS SET TO GO ALL OUT WITH THE SHOW
A Male Version Of Blackpink? Why Not
In the pursuit for undiscovered talent, you know, diamonds-in-the-rough with the potential to shine even brighter when properly handled, YG Entertainment is taking to the world through Zoom to look for the male counterpart to one of their crowned jewels, Blackpink. Open to aspiring male musicians and talents all over the globe, there are no limits when it comes to geographic location and nationality, but there is, however, a restriction when it comes to age—you have to be born from 2002 to 2010. Made available in Korean, English, Japanese, and Chinese languages, you can prove your worth in vocals, dance, rap, and the more vague appearance and talents, the sign-ups online have been opened yesterday, April 12, and will run until May 23, 2021. The video auditions, where you will meet with a YG Entertainment casting manager who will "challenge your potential" will run from April 19 until May 30.
2021 YG NEW BOY GROUP AUDITION at HOME ⠀ When will YG's next boy group debut? Everything is up to you. ⠀ Wherever you…

Posted by YG FAMILY on Sunday, April 11, 2021
Cloaked in mystery, there are no further details on this project of epic proportions. "Everything is up to you," the post published on the Facebook page of YG Family writes. So, all that's really missing here is you.
To shoot your shot, pick a date through these digital forms. While you wait for a confirmation email, you can now prepare and practice the best performance of your life yet, which will be in full display for the one-on-one video call audition. If you manage to knock their socks off on this round, you fill find out on June 12 if you made what is presumably the first cut.
Your Future Begins Here
If you think you have it takes to be part of the all-male version of Blackpink, then this is your chance to make it happen. Time to dust off your skills, warm those vocals up, and bust a move, because this is no mere TikTok challenge or passionate dance cover—this could potentially be the point where your brush becomes an actual microphone and your shower session turns into a concert in a sold-out arena. Your future starts now. Break a leg, guys.
CONTINUE READING: BLACKPINK DOCUMENTARY OFFERS A PERSONAL BEHIND-THE-SCENES LOOK AT THE BIGGEST GIRL GROUP IN THE WORLD