In episode 3 of He's Into Her season 2, Deib is threatened with expulsion, unless his friends have anything to say about it.
Related: He's Into Her Season 2 Episode 2 Recap and Review: Ungtakan Ng Past
While Max and Deib's relationship is what got most of our attention, one potential sore spot in He's Into Her has been how Deib was mostly able to slide past his bullying era. For a time, there seemed to be no accountability for it aside from his public apology. Episode three then takes the biggest stride yet to address this and say that everyone, even our faves, need to own up to their past. How we own up to it though, is up to us.
BOYFRIEND MATERIAL
Entitled Operation: Save Deib, the episode begins with Max and Deib at a church. Low-key it was giving wedding vibes but they were there as he told Max that he was thankful for her being in his life and how he will be the man she deserves. Tito Boyet's troubles though are catching up to him as his boss is trying to collect his debt. In order for Max to not get hurt, he agrees to pay the debt and asks the assistance of his friend. But he couldn't help him and due to their failed carnap of Dale's ride, they're in hot water potentially by the police or a private investigator.
can we talk about how this scene is very Donny???? Not deib???? I mean?? HUHU sorry small thingzz

HIH2 OPERATION SAVE DEIB#DonBelle #HesIntoHerS2E3 pic.twitter.com/Q9mVXReFL5

— ela (@bellinamnam) May 4, 2022
Later on, we see Ysay and Lee filming for their project. Lee gets a text from Yohan telling them that they both got a spot at the art camp and the two hug it out. That seemingly helps sprout the seeds of Ysay's growing affection towards Lee. The two, bonding over their common love for the arts, as well as someone who appreciates Lee's deep thoughts and worthwhile discussions. But while one friendship grows, another seemingly dissolves as Max and Randall have another tense encounter where a misunderstanding leads Max to cut off their friendship.
The next day, we find most of the gang at the library. They are playing a boyfriend test and a prompt about replying and answering calls and texts implores Naih to tell Lee to step it up in that department. Lee responds by saying that she shouldn't base their relationship on an online test as every couple is unique.
DEIB'S BULLYING PAST COMES BACK TO HAUNT HIM
Afterwards, we find Kim who encounters a fan at a café who tries to harass her. Randall comes to her defense before the stranger hits Kim. It is in this encounter that we see just how different the two exes are. First, Kim chides Randall for the fact that he lacks the balls to really fight for Max, is too much of a good guy, and suffers from second lead syndrome. Randall, on the other hands, says that there's nothing wrong with being nice and that Kim is too focused on herself to think about others. Randall's respect for Max makes him not want to hurt her. Kim's ambition though blinds her to the feelings of others.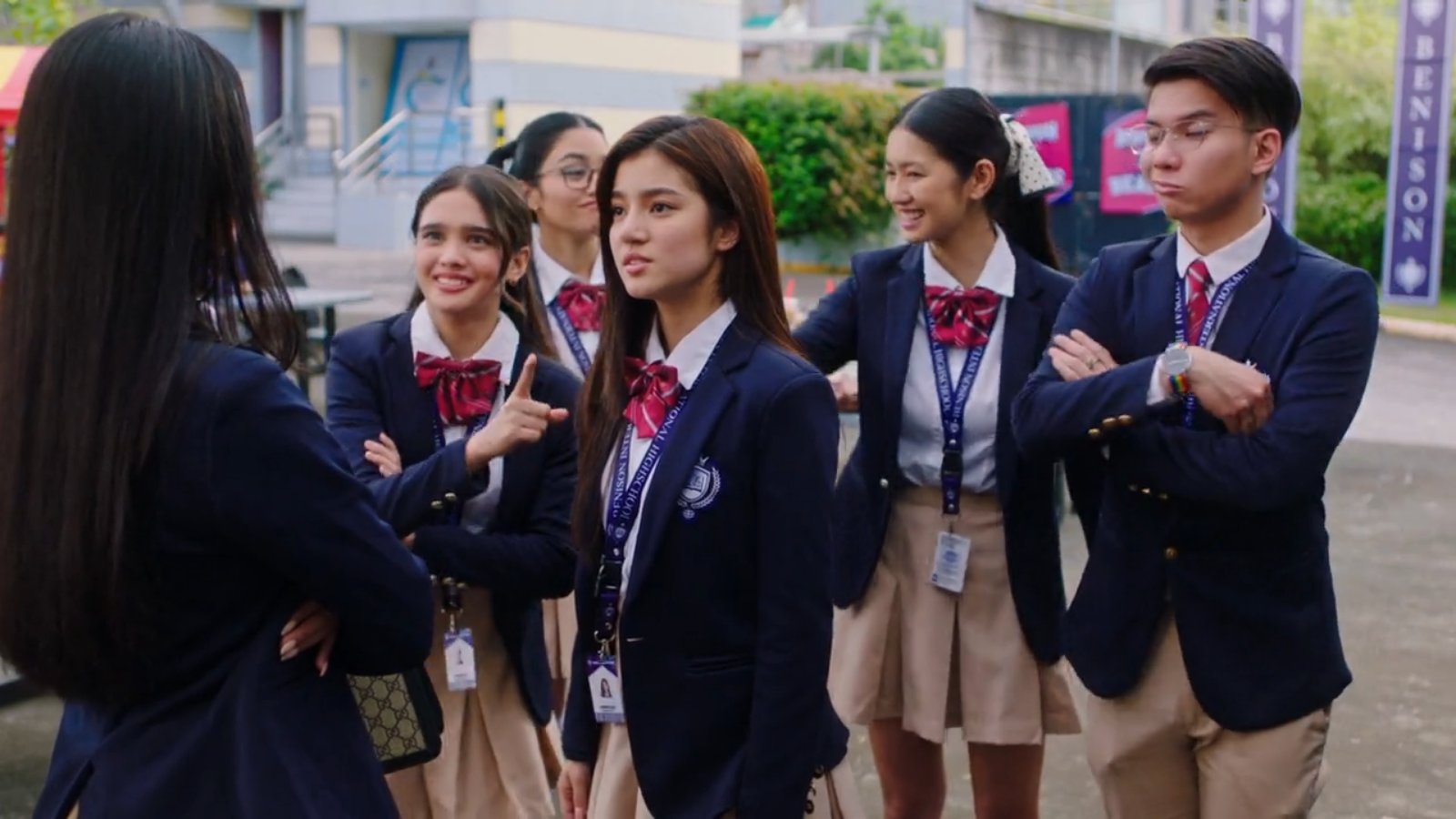 In the biggest plot moment of the episode, we find out that a parent has filed a complaint against Deib for all the bullying he has done in the past. To help Deib, the rest of the friend group devise a plan to see who wrote the complaint. While it wasn't no Ocean's 8 levels of polish, they did manage to find out who wrote it, and it turns out that it was Tita Macy.
In order for Deib to potentially avoid getting expelled, the school needs to hold a public trial. But in order to do that, it would need to be requested by the student body president, which so happens to be Kim. Max asks Kim to grant the trial, and she will, but only if Max breaks up with Deib. Max refuses and delivers A-tier shade of how love for Kim means something else to her. The gang then tries to find another way to make the trial happen. But after Randall and Kim talk again and Randall tells her that she's too narcissistic, Kim grants the trial. But, in exchange, Deib has to spend one night with Kim.
OWNING UP TO YOUR MISTAKES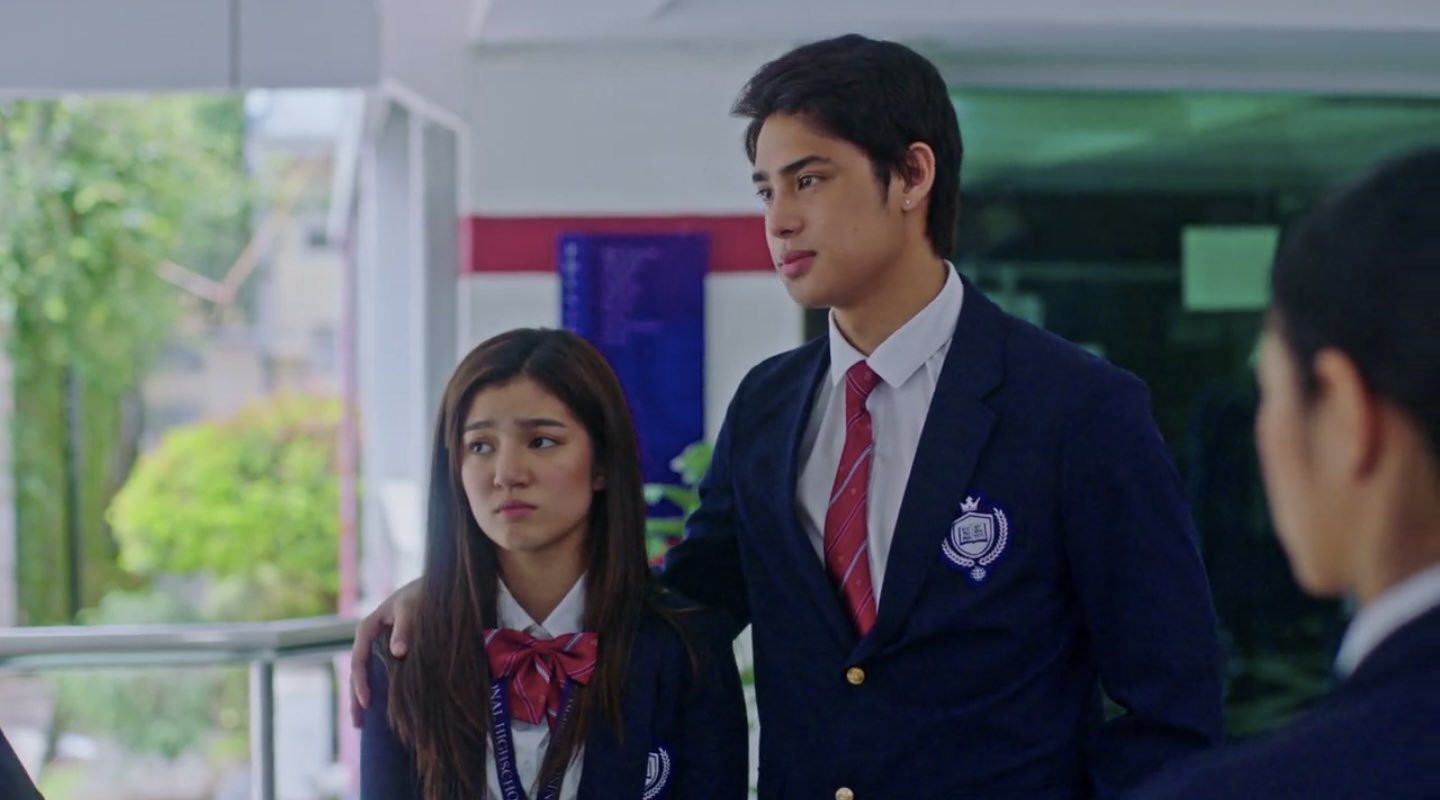 What this episode touches upon and opens up an important discussion on is about dealing with the consequences of your past. Yes, Deib is someone who we want to root for. But his past bullying shouldn't be automatically excused because. The accountability, or the lack of it, is what's at stake. When the group was trying to get people to sign the petition, nobody wanted to because Deib's bullying was not worth defending. It is also commendable though how you can see Deib's desire to change. While not the most ideal scenario, he's owning up to the complaint and is ready to defend himself in the public trial. Deib has to face his past mistakes and the people will judge if he's truly deserves forgiveness.
Another aspect this episode touches upon is the dynamic between Naih and Lee. It's increasingly getting clear that the two come from opposite ends of the spectrum. While there is nothing wrong with that, it is bringing up potential tension that could lead to a shaky relationship. It also opens up the conversation on dealing with a partner who is your polar opposite and how you can make that work. It will be interesting to see how this relationship unfolds throughout the rest of the season.
Overall, it was a good episode and the scene of the gang trying to enact their plan was the most fun the season has had so far. It would have greatly helped though if the scene of Deib being informed about his complaint was set up better. It was a scene that just popped up instead of being built up to. Considering how it was the moment of episode three, there was not enough emphasis surrounding that whole moment.
Continue Reading: He's Into Her Season 2 Episode One Recap And Review: Trouble In Paradise