In the season premiere of He's Into Her season two, we find Max and Deib happily in love. Well, for probably around a week that is.
Related: 6 Reasons Why We're Excited For He's Into Her Season 2
When we left off season one of He's Into Her, we saw that Max and Deib make their relationship official. But that doesn't mean we ended things drama-free though. And with the premiere of season two finally here, we see that Max, Deib, and many of the characters aren't out of the woods yet. A lot happened during the premiere, so let's break it down.
WHAT THE BENISON BEARS HAVE BEEN UP TO
Entitled Rude Awakenings, episode one begins with a short recap of Max and Deib's love story. Picking up roughly a week after the events of season one, we see TagSen celebrate their weeksary. But based on Max's monologue about love, it looks like theirs isn't as smooth sailing as they would like it to be. In school, they reunite with the friendship group and get updated on the goings on among them. Naih and Lee are still together while Michiko is worried that Tob has been ignoring all her calls and texts.
Ysay and Migs are team #ThirdParty while Lorde reveals that he's courting Khloe. This is actually a nice acknowledgment of this bubbling fourth love team considering their lack of screen time last season. And of course, Kim is still there, hopeful that Deib will fall back in love with her. She is joined by her besties Khloe and our first new character of the season, Karlie, played by Rajo Serrano.
TIME CAPSULE TURNS COMPLICATED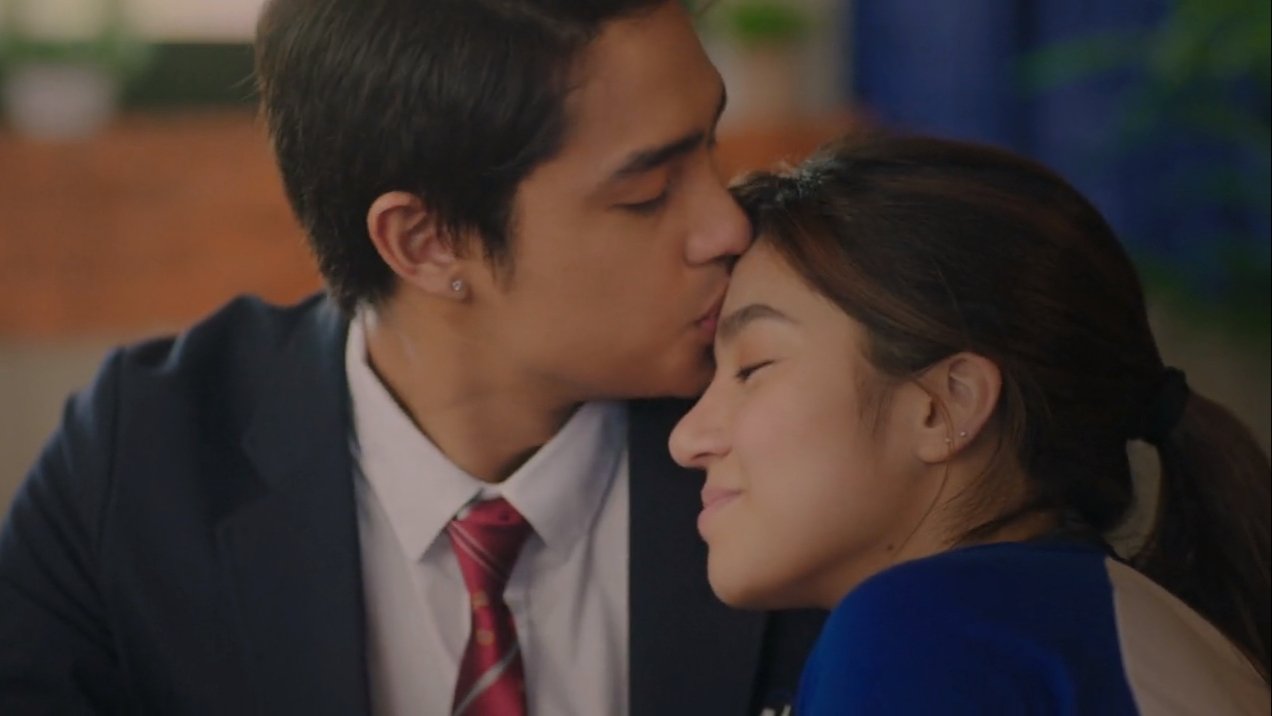 Later in class, after a poignant message on elections and history, their teacher assigns them their batch's time capsule. Along with this, he also gives them a project to interview different members of batch '97. In a cruel twist of faith, Max has to interview Tita Macy and is groupmates with Kim while Deib has to interview Max's dad.
In The Barb, Max and Deib fret over the giant elephant in the room, which is how to tell Max's dad that they're dating. We also see the first cracks in the other couples' relationships. Michiko is worried that Tob is ignoring her. Ysay and Lee, meanwhile, have a passionate discussion on the arts, something that Naih can't relate to.
DINNER, WITH A SIDE OF DRAMA
That evening, we see Deib and his mom talk at the hospital. We also get our first look at JC Alcantara's character of M. Deib's brother is improving, but Deib is still bent on finding who shot him, much to the dismay of his mom. Deib's investigation has stalled though since his contact, who goes by the name Aguila, ghosted him. But in arguably the first gag of the season, Aguila is actually alive but in a coma in the same hospital after suffering a mysterious accident.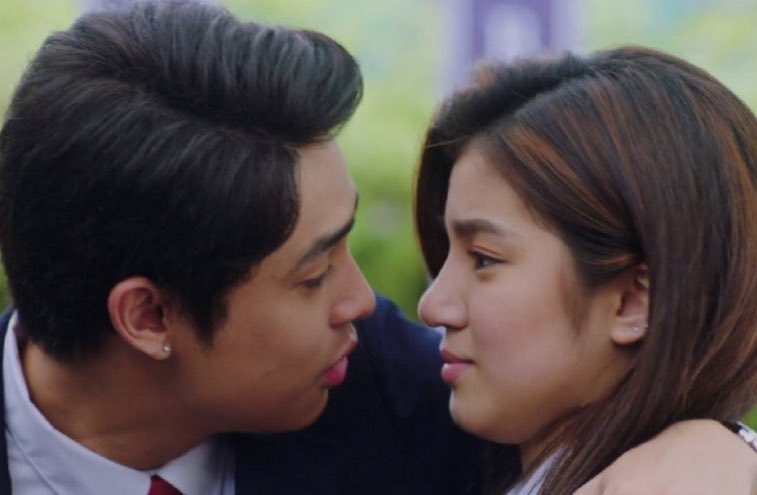 The drama doesn't end for TagSen though as Max visits his tito and lola at Randall's apartment. There, Max reunites with Randall and we meet for the first time his father and sister, Zell, played by Reich Alim. What starts out as an already awkward dinner turns south real quick as Zell asks uncomfortable yet much-needed questions to Max about why she decided to date Deib despite their past. Randall comes to Max's defense. But clearly, the hatchet hasn't been buried. Randall is still not over Max and is not happy where their relationship has ended up.
CHOPPY WATERS FOR TAGSEN
The next day, we find the Benison gang at The Barb when Elle makes her dramatic entrance, as now played by BINI's Mikha Lim. The two half-sisters share an emotional hug and agree to help bring their family together. But while one relationship is trying to get fixed, another maybe permanently broken as Michiko and the rest discover that Tob and his family hightailed it out of their penthouse condo with Tob's family being accused of stealing billions in the news. Even though Elle and Max are on good terms, that doesn't extend to their parents. Elle's mom still doesn't like him with the honestly understandable reason of how Max reminds her of the dad's cheating past.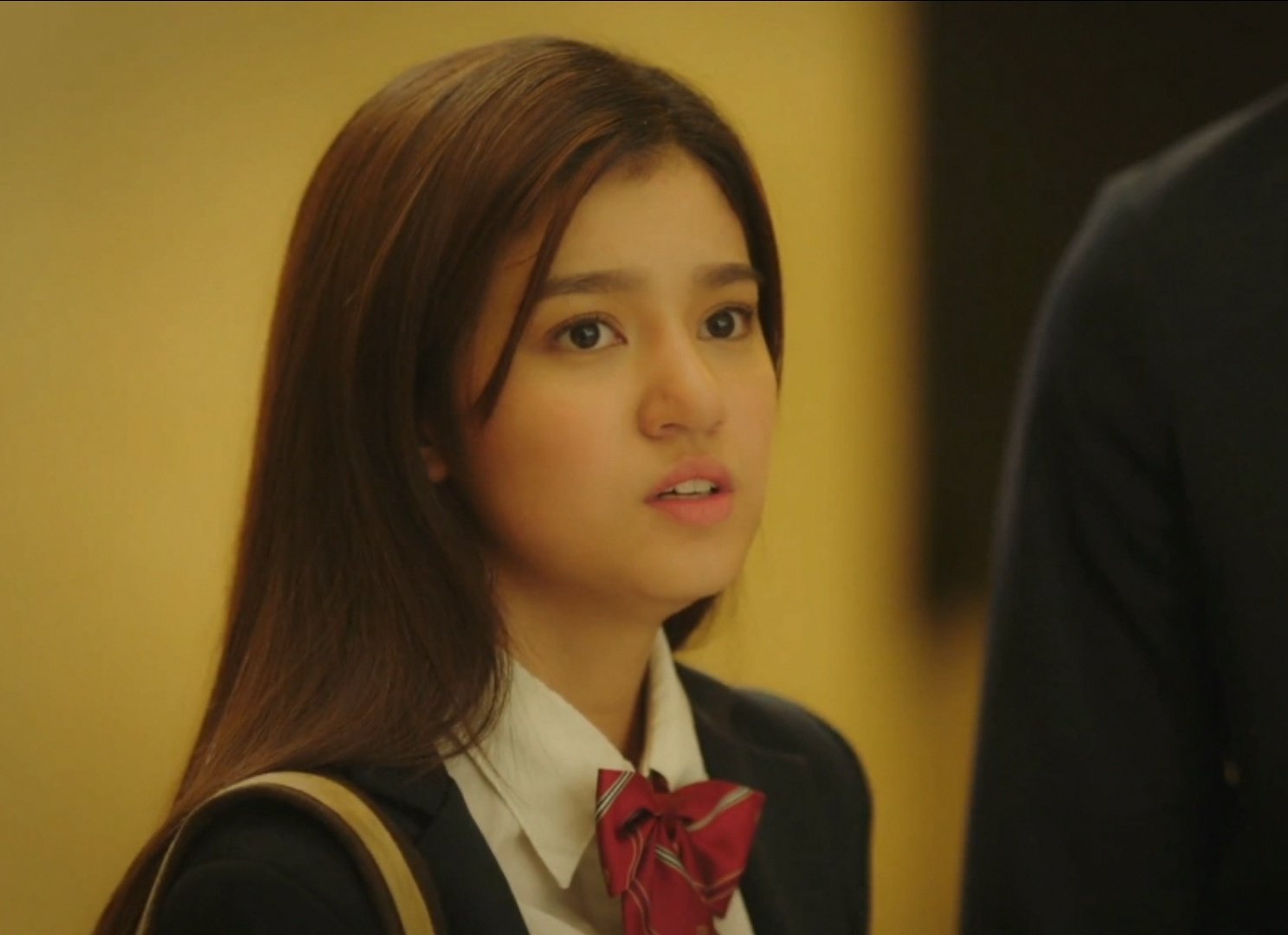 And in the climax ending of the episode, Elle accidentally spills the tea to her dad that Max and Deib are dating. It leads to a heated confrontation at the lobby of Elle's condo, which also so happens to be the same condo that Randall's family lives in. The episode ends with Max's dad telling her to no longer see Deib. While the whole situation is frustrating, it hurts even more knowing that all parties are right in someway. Max and Deib should have not kept their relationship a secret for that long while Max's dad shouldn't be so closed off with their relationship. Young love can get so complicated.
CAN'T EVEN BE HAPPY FOR MORE THAN A WEEK
Even though this was the season premiere, the show didn't waste time into kicking things into high gear. In a span of 45 minutes, the episode managed to hint at the many potential storylines of the new season without feeling too bloated. What the episode in particular does well is ground Max and Deib's relationship away from the fantasy and into reality.
Watching Zell confront Max at the dinner table felt awkward, but that's how it's meant to be. Maybe Zell could have read the room better, but what she said was valid. Zell and Max's dad bring up important conversations of what it means to change and dealing with one's past. Yes, we want to root for TagSen, but you just can't sweep under the rug that fallout bullying and abuse has on people. This is why the episode was called Rude Awakening, because Max and Deib's enemies to lovers arc comes with baggage. It will be interesting to see how the rest of the series deals with this development. This isn't the friendliest episode for newcomers, but in terms of catching up on plotlines and potentially starting new ones, it does a good job.
Donny Pangilinan and Belle Mariano have been taking notes from their past roles together, because the chemistry Max and Deib exhibit this go around is strong. The switch in how they look at and talk to each other from season one to two is noticeable and in a good way. The rest of the cast do a fine job while we would like to see more of the new cast before we pass judgement. But this is just the first episode and there are many questions that have yet to be answered. So far, it's a good start to the season, one that promises to be just as dramatic and kilig-inducing as before.
Continue Reading: The New Movies And Shows Of April 2022 That We're Excited To Watch