While still plagued with unequal representation, the entertainment industry, both locally and abroad, has its fair share of female directors that are changing the game and finally getting the attention they deserve.
Related: 12 Underrated Filipino Movies That You Can Stream Right Now
When it comes to representation in film, the people who make movies are just as important as those who front them. And that holds extra weight when it comes to the women behind the camera. If you're an avid fan of movies, then you know that there is a wealth of talent when it comes to women directors, both in the Philippines and abroad. It is also known though that female directors often don't get the recognition or opportunities they deserve. But slowly and surely, that is starting to change.
According to the latest study from the Celluloid Ceiling, the longest-running and most comprehensive study of women's employment in film, women directors made historic gains in 2020 as more female directed films achieved box office feats and received critical acclaim. Whether they are already established or just getting their feet wet in the filmmaking scene, these following directors are those whose vision and direction cuts through the noise to tell unique, different, exciting, and necessary stories through captivating and compelling means.
MARTIKA ESCOBAR
They say that you only have one shot to make a good impression. If Martika Escobar's debut full length film, Leonor Will Never Die is any indication, then this young filmmaker definitely hit the mark. Escobar was already a veteran of the international film festival scene when her thesis short film, Pusong Bato, screened at the 19th Busan Film Festival. But Leonor Will Never Die made history early this year when it was selected to screen at Sundance's World Cinema Dramatic competition. In doing so, it became first Filipino film to screen at the competition since the seminal The Blossoming of Maximo Oliveros in 2006.
Escobar, who used to work as a cinematographer for musicians like The Juans and Zack Tabudlo, made history again as she became the first Filipina director to take home an award from Sundance. Leonor Will Never Die won the Special Jury Award: Innovative Spirit. With publications like Vogue US, New York Times, and The Atlantic naming Leonor Will Never Die as one of the best movies from this year's Sundance, Martika Escobar has a bright future ahead of her.
RAE RED
When you come from filmmaking royalty, you have a lot to live up to. But so far, Rae Red looks to meet those expectations and then some. Before she started directing her own films, she co-wrote the screenplays to some of her brother Mikhail Red's movies including Birdshot and Neomanila. But Red burst onto the scene with her debut solo feature film Babae At Baril.
The dramatic thriller, starring Janine Gutierrez, was a hit with critics. Red was subsequently nominated for a slew of awards at FAMAS 2020 including Best Director and Screenplay. The film itself took home Netizens' Choice for Best Picture. Her follow up, Tenement 66, was the only Filipino film to compete 25th Bucheon International Fantastic Film Festival. It's clear that Rae Red has a penchant for directing gripping thrillers.
CHLOÉ ZHAO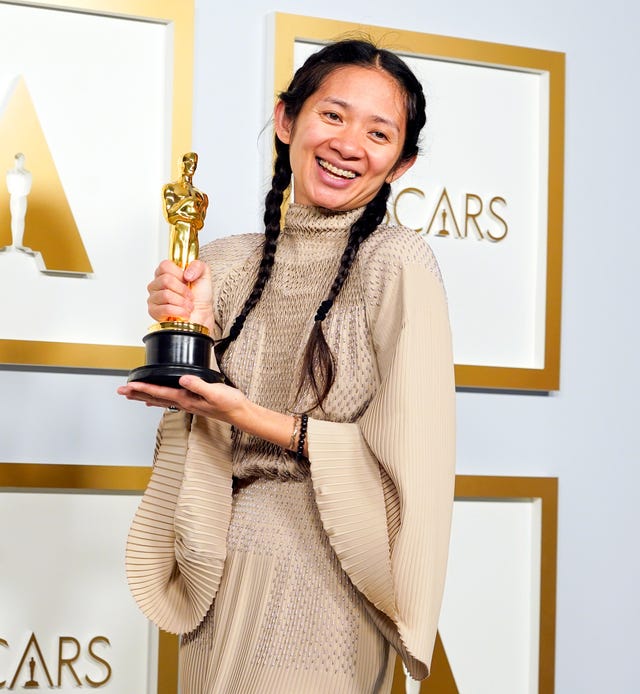 Prior to 2020, majority of the general movie going audience probably wouldn't know who Chloé Zhao was. Her first features, Songs My Brothers Taught Me and The Rider, were acclaimed, but the independent films didn't necessarily set the world on fire. But that all changed when Nomadland was released in 2020. The film, which stars Frances McDormand as a woman living out her life on a van across America, was critically acclaimed upon release and won nearly 250 awards. Zhao also made history as the first woman of color and second woman ever to win the Best Director statue at the Oscars, the first being Kathryn Bigelow when she won for The Hurt Locker.
Zhao followed it up with Eternals. While the MCU release was divisive among fans at first, it has since been scene in a better light and as one of the MCU's more underrated works. So, what's next for the Oscar winning director? She's currently at work on a "futuristic sci-fi western" take on Dracula. Yes, that Dracula.
SAMANTHA LEE
Samantha Lee is a filmmaker who has used her movies to spotlight narratives that aren't normally shown in the medium. Specifically, Lee's work revolves around LGBTQIA+ storylines. She broke into the scene with her debut feature Baka Bukas. She then followed that up with the fan favorite Billie and Emma, a story about a pregnant teenage girl who falls in love with the new girl in school. Even the music video she directed, Zack Tabudlo's Heart Can't Lose, portrayed two young women falling in love. Up next for Lee is the iWantTFC original series Sleep With Me. It stars Lovi Poe and Janine Gutierrez in their very first girl's love series together.
ISABEL SANDOVAL
As one of the very few transgender Filipinas working in Hollywood, Isabel Sandoval is a trailblazer. But she has proven on many occasions that her talents alone make her worthy of attention. Her first features, Señorita and Aparisyon were released while she still lived in the Philippines. But later on, she moved to New York City. It was in the US where she really broke through with her third feature film in 2019, Lingua Franca. The film somewhat emulated Sandoval's situation as it followed Olivia (played by Sandoval), a transgender woman from Cebu working as a caregiver for an elderly woman in New York City. She then begins to fall in love with her adult grandson.
Upon release, the movie was met with critical praise. It was subsequently nominated for a slew of awards including a Film Independent Spirit Award and a GLAAD Media Award. Lingua Franca also premiered at the Venice Film Festival. In doing so, Sandoval became the first trans woman of color to compete at the Venice Film Festival. She was then tapped by high-fashion label Miu Miu as one of the female directors to be part of their Women's Tales project, which examines "femininity in the 21st century." One of her biggest projects to date though is the upcoming Under the Banner of Heaven. The limited-series serves as Andrew Garfield's first TV show and Sandoval directed one of the episodes.
MARIA ESTELA PAISO
When it comes to filmmaking, all forms are valid, including short films. After all, some of the brightest talents in the industry got their start by making short films. There has always been an overwhelming amount of filmmaking talent in the Philippines. And one such up-and-coming female director to watch out for is Maria Estela Paiso. She started her career by directing music videos like Boy and Regla.
Paiso would then be under the mentorship of greats like Lawrene S. Ang and Keith Deligero before she made her own films. Her most famous work to date is the short film It's Raining Frogs Outside (Ampangabagat Nin Talakba Ha Likol), an acclaimed film that won the Gender Sensitivity Award at QCinema 2021 and competed at Berlinale 2022. Paiso is currently hard at work at her feature full length debut, Karaoke Dreaming.
GRETA GERWIG
While the idea of actors directing movies might be concerning to some, it actually has led to some excellent results. There's Bryce Dallas Howard whose Star Wars directed episodes are some of the best Star Wars TV out there. Regina King directed the acclaimed and Oscar nominated One Night in Miami. Sofia Coppola transitioned from young actress to a darling director of the indie scene. But Greta Gerwig has really been leaving her stamp in modern cinema. While she started out as an actress, it wasn't until the late 2010s that her star really began to shine with her directing.
Her debut feature was 2008's Nights and Weekends which she also stared in. But she exploded onto the scene when she wrote and directed Lady Bird, a favorite among many young film fans. Proving that she wasn't a one hit wonder, she then followed that up with her adaptation of Little Women. Gerwig would then go on to receive further critical acclaim. As for her next directorial feature, she's currently working on a film adaption of Barbie with Margot Robbie and Ryan Gosling playing Barbie and Ken respectively.
CELESTE LAPIDA
Taking inspiration from her own experiences, Celeste Lapida is a young filmmaker who explores themes of queerness in her films. She got her start in films when so co-wrote and co-directed the award winning Contestant #4. The film sees Joel Sarracho and Elijah Canlas play an old man and a young boy respectively as the elder shares to the kid his time cross-dressing as he competed in pageants. With the help of a grant from Globe Studios in 2019 and a successful fundraising campaign, Lapida is currently at work on her upcoming film, Taking My Time To Dance, which is set to revolve around drag culture and the local queer nightlife.
MARIE JAMORA
The presence of Filipinos in Hollywood isn't just limited to actors and actresses. There are also Pinoy filmmakers making their mark as well, and one of those filmmakers is Marie Jamora. Marie got her start in the industry by directing music videos for bands like Sandwich, Bamboo, Sponge Cola, The Itchyworms, and Eraserheads. In 2012, she made a splash in the feature filmmaking scene with her film Ang Nawawala, which took home awards at Cinemalaya 2012.
But Marie is also making a name for herself internationally as she directed a few episodes of US TV shows. Her most prominent work so far is Queen Sugar, a series created by Ava DuVernay that follows three siblings who move to Louisianan to claim their inheritance from their recently departed father. Marie directed the third episode of season six called, You Would Come Back Different, which aired in 2021. Her other works include directing an episode of the FOX drama The Cleaning Lady and being the executive producer and director of Family Style, a documentary series. Jamora is also one of the first Filipinos to be part of the Director's Guild of America, as well as be included in AFI's Directing Workshop for Women.
ROD SINGH
Rod Singh has only directed one full length feature film as of this writing. But when it's one of the best LGBTQIA+ centric movies of the last decade, you can't really complain. Her debut full length feature, Mamu: And a Mother Too, was a hit with critics and was lauded for its themes of what trans women and sex workers go through. As a member of the community herself, Singh is also a vocal advocate for issues pertaining to the LGBTQIA+ community. She's currently at work on Drag Den, Manila Luzon's highly anticipated drag show that is finally set to give the Philippine drag scene it's moment in the spotlight.
JULIA DUCOURNAU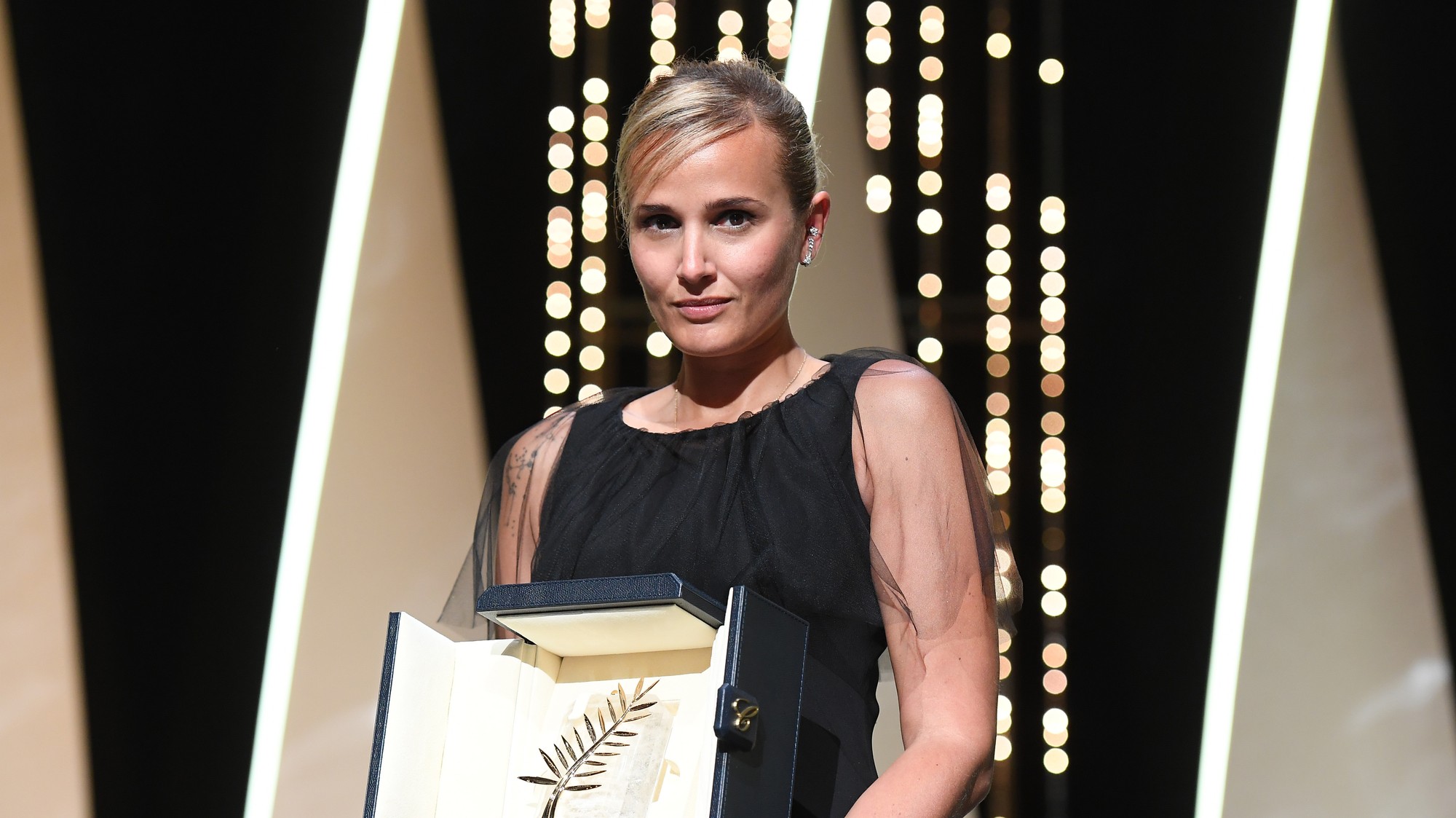 If you've seen your fair share of French cinema, then you know the French don't hold back when it comes to their films. Julia Ducournau is one such filmmaker. Despite having only two films so far under her belt, they have been some of the most talked about films to come out of France in recent years. Her work has been known to explore people's fascination with the human body, often to its extremes. Ducournau's debut feature, Raw, is about a young woman who attend veterinarian school and discovers that he has likes eating raw meat, particularly raw flesh. The film was an intense ride and quickly became one of the most talked about horror movies of 2016.
Her second feature was 2021's Titane, another equally acclaimed and visceral drama and thriller. It premiered at the Cannes Film Festival to a nine minute standing ovation. Ducournau then became just the second female director and fourth woman in history to take home the coveted Palme d'Or. She definitely is a director to watch out for who isn't afraid to go to the extreme. We advice though that you don't watch her movies if you have a weak stomach.
ANTOINETTE JADAONE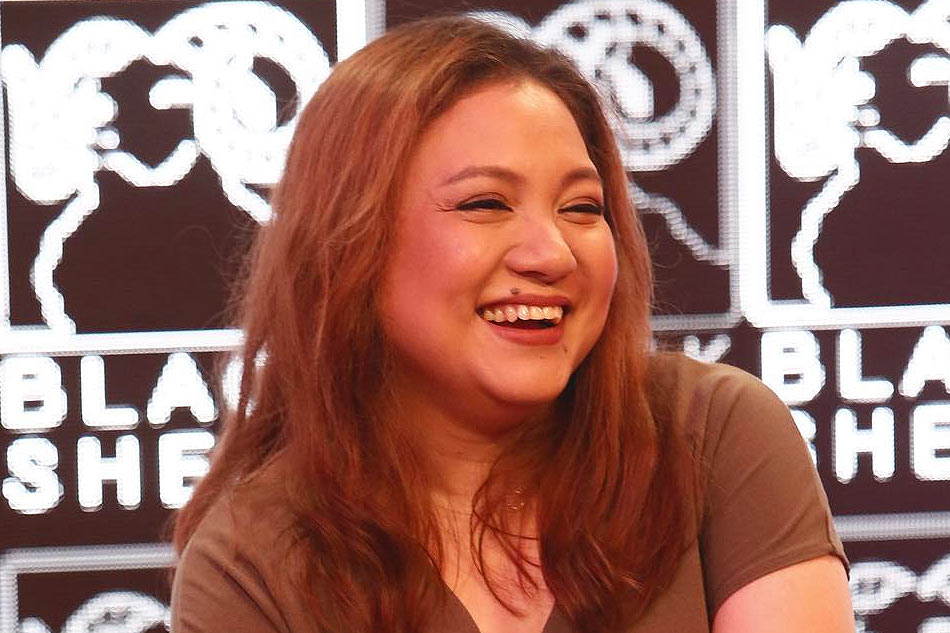 If you love That Thing Called Tadhana, you have writer and director Antoinette Jadaone to thank. Ever since she released her feature debut film, Six Degrees of Separation from Lilia Cuntapay, in 2011, Jadaone has made hit after hit. Some of her most recognizable works include the TV shows On The Wings of Love and The Kangks Show, as well as movies like Love You to the Stars and Back, Never Not Love You, Alone/Together, and Fan Girl. Yes, she did all that.
Aside from serving quality productions, what help makes Jadaone stand out from the crowd is that her films don't tackle the usual suspects you find in Philippine cinema. Whether it's about the trappings of fan culture, the realism of living with your significant other, or a sci-fi twist to finding yourself, Jadaone zags when others zig.
NIA DACOSTA
For some people, they begin their journey into films after seeing that one movie that changes their life. For Nia DaCosta, that movie was Apocalypse Now. After seeing it in school, she decided to enter the film industry and it's clear that DaCosta had talent from the get-go. An NYU graduate, her script for her directorial feature Little Woods was one of the 12 projects chosen for the 2015 Sundance Screenwriters and Directors Labs. It had its world premiere at the Tribeca Film Festival in 2018, where it was met with critical acclaim, and was acquired by Neon thereafter.
Hollywood soon took notice and she was tapped by Jordan Peele to direct Candyman (2021), the spiritual sequel to the horror movie of the same name from 1992. When it was finally released last year, DaCosta made history as the first black female filmmaker to have their movie debut at number one on the US box office. DaCosta's next project is arguably her biggest yet, she is set to direct The Marvels, the sequel to Captain Marvel. In doing so, she makes history as the first African-American woman to direct a Marvel movie.
Continue Reading: 14 Filipina Photographers You Need To Follow ASAP