KD Estrada and Alexa Ilacad's first series together, Run To Me, promises to be a fun and touching story with heaps of chemistry.
Related: The New Movies And Shows Of May 2022 That Are Going Straight To Our Watchlist
It's finally coming. After much hype and anticipation, KD Estrada and Alexa Ilacad's first TV show together, Run To Me, is set to drop real soon. Initially revealed as More Than Words, Run To Me sees the two young breakout stars translate their chemistry to the screen. Considering how relatively new this love team is, their series together is honestly a bit of a breakthrough moment. And based on what we've seen, the show is looking to give us that feel good story we need. Here's what you need to know about KDLex's Run To Me.
THE TWO PLAY POLAR OPPOSITES
In Run To Me, KD and Alexa play two characters on opposite ends of the social spectrum. On one end, there's KD's character, Wilson, a young streamer and musician who just can't make it big in life. What's going on for him though is that he has a loving mother. And on the other end is Alexa's character, Jewel. She is a successful streamer, popular, and comes from a well-off family. But the problem is that her mom doesn't have the time for her. Because of this, Jewel devises a plan to stage a fake kidnapping so that she can get attention from her family. But the plan doesn't go through smoothly as Wilson sees it and decides to help her, not knowing that it is fake.
The two then get tangled into a story of family, community, and of course, love. The whole premise of the fake kidnapping and falling in love is honestly quite cute. While it isn't the most complex of storylines, the show looks to deliver a fun and heartwarming tale.
IT COMES FROM THE MIND OF AN ACCLAIMED DIRECTOR
KD and Alexa are talented individuals and actors. But the talent in this show isn't just limited to what's on screen. The show is being directed by acclaimed filmmaker Dwein Baltazar. In case you didn't know, Dwein is the director behind the critically acclaimed Oda Sa Wala and Gusto Kita With All My Hypothalamus. She also directed Hello, Stranger: The Movie, as well as the series Marry Me, Marry You. Clearly, the show is in good hands.
FANS HAD A CHANCE TO BE IN THE SERIES
While most of us are looking forward to seeing KDLex in their first show together, some people had a more up close and personal experience with the two actors. Earlier this year, kumu held a competition where a select few winners will have the chance to be in the series, as in have speaking lines with the two stars and get their 15 minutes of fame. So, when the series drops later this month, keep an eye out for these special roles.
LOTS OF FAMOUS FACES IN THE CAST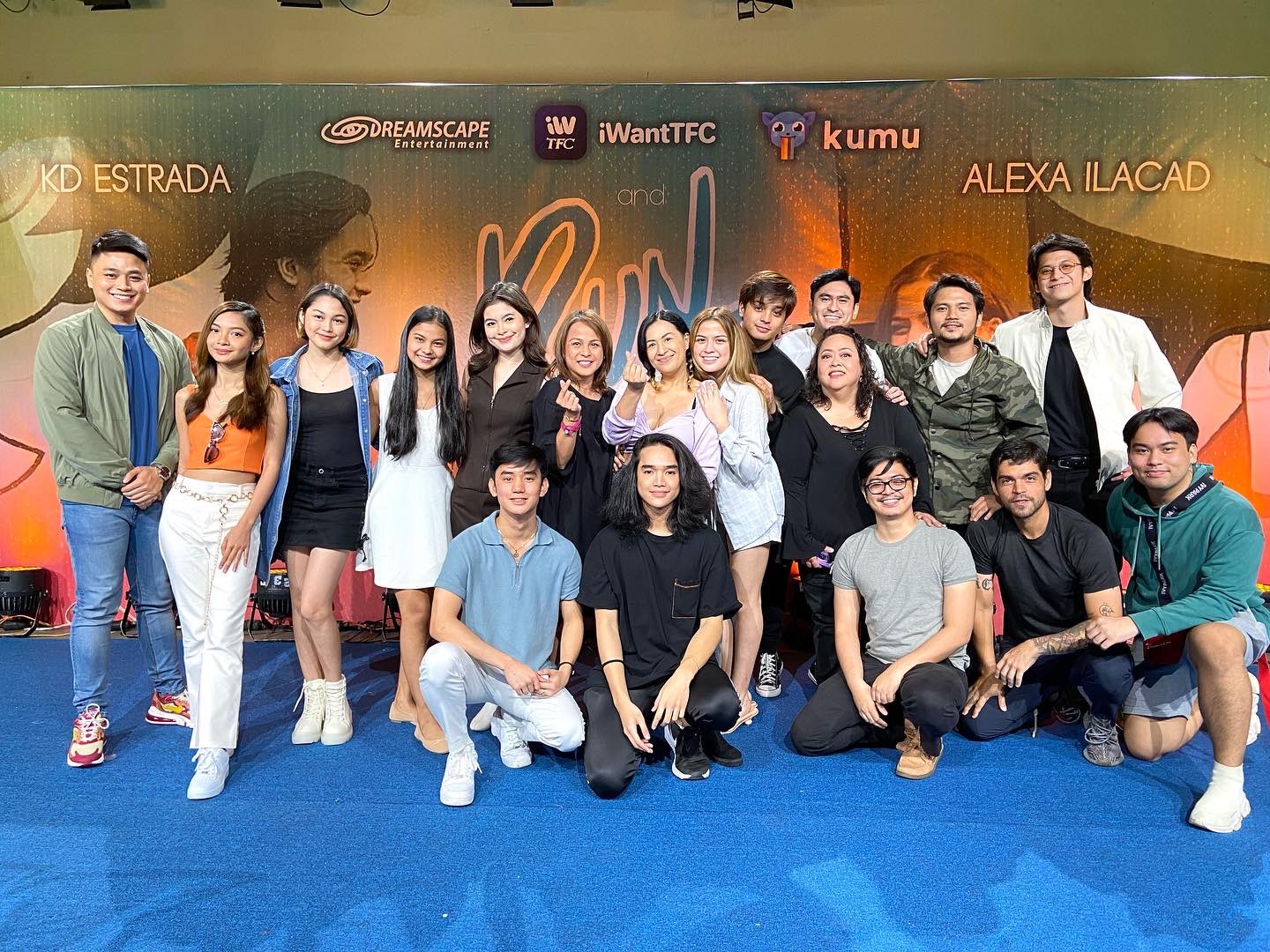 Aside from KD Estrada and Alexa Ilacad, there are other stars to watch out for on this show. Screen veterans Nikki Valdez and Malou Crisologo are set to play major roles. Alexa's fellow Goin' Bulilit graduate CJ Navato is also part of the cast. The rest of the cast is rounded out by Karl Gabriel, Ivan Carapiet, Margauz Montana, Henz Villaraiz, Matty Juniosa, Sean Tristan, and Haira Palaguitto.
IT'S COMING OUT THIS MAY
While we've known about Run To Me since it's first reveal in February 2022, we won't have to wait long for it to be released. The series has a premiere date of May 21 on iWant TFC. And if you're looking to catch it early, you can watch the show on kumu, yes kumu, starting May 20.
KUMU WAS PART OF THE PRODUCTION
Dreamscape Entertainment was the main company behind the show. But did you also know that kumu had a significant role in the production as well? As mentioned, kumu held a competition for people to appear on the show. The live streaming service is also featured in the actual show, as well as in its marketing materials. Also, you can actually watch Run To Me on kumu when it drops on May 20.
Continue Reading: KathNiel's 2 Good 2 Be True Will Be The First Filipino Series To Premiere Both On TV And Netflix