Over 10 years later and the Kathryn Bernardo and Daniel Padilla love team continues to stay on top as seen in this historic partnership with Netflix.
Related: KATHNIEL: ISANG DEKADA Lovingly Charts The 10-Year Journey of KathNiel
This summer season, it's not just the heat of the sun that has gotten us parched, but also the lack of a KathNiel project in a long while. For those who follow both icons on social media, the two have given us content to tide us over with their heartwarming posts about each other. But few things beat the joy of watching a KathNiel project. Well, that proverbial drought is about to end as their new show, 2 Good 2 Be True, is set to air very soon. And while a TV comeback for KathNiel has already gotten us hyped, things got even more exciting as the show is set to make Philippine TV history.
A FIRST FOR PHILIPPINE TV
After some teasers and a few rumors, ABS CBN announced on March 12, 2022, that 2 Good 2 Be True was going to premiere both on Philippine TV and Netflix at the same time. While the library of Filipino content on Netflix is fairly vast, this will be the first time that a local series has aired both on TV and Netflix at the same time. As arguably the premier love team of Philippine entertainment, Kathryn Bernardo and Daniel Padilla were always one to make history, lead the way, and show others how its done. The fact that they have been together as a love team for more than 10 years and are still making history should tell you how much power they have.
This historic milestone is another impressive notch on their already heavy belt. While this will be the first time this has happened for a Filipino series, the move reminds us of K-dramas like Business Proposal and Our Beloved Summer that aired both on Netflix and Korean TV at the same time. Considering how both shows became hits, fingers crossed that it happens to this show, too.
KATHNIEL IN A ROM COM
2 Good 2 Be True serves as KathNiel's first project together since The House Arrest of Us and first TV project in years. Produced by RGE Unit, the series is a rom-com and follows Ali (Bernardo) and Eloy (Padilla). Ali is a nurse while Eloy is a petty thief who comes from a broken family. The two's first encounter happens at a party at a hotel where Eloy steals something from Ali. She manages to track him down but it seems that love is brewing in the air. There looks to be drama and suspense in the show as well as we see that Eloy is on a mission to find out the truth behind his father's arrest and Ali may play a role in that. The series also features a cast that includes Kristel Fulgar, Pamu Pamorada, Yves Flores, Gelli de Belen, Ronaldo Valdez, Matt Evans, and Bianca De Vera.
The show will be directed by veteran Mae Cruz-Alviar who for many KathNiel fans will know from her previous projects working with the power couple. Her previous works includes directing the love team in Crazy Beautiful You and Can't Help Falling in Love. Moira Dela Torre, meanwhile, is set to lend her voice for the OST and she sang the show's official theme song Kumpas, a track she wrote with her husband Jason Fernandez.
COMING SOON TO A STREAMING SERVICE NEAR YOU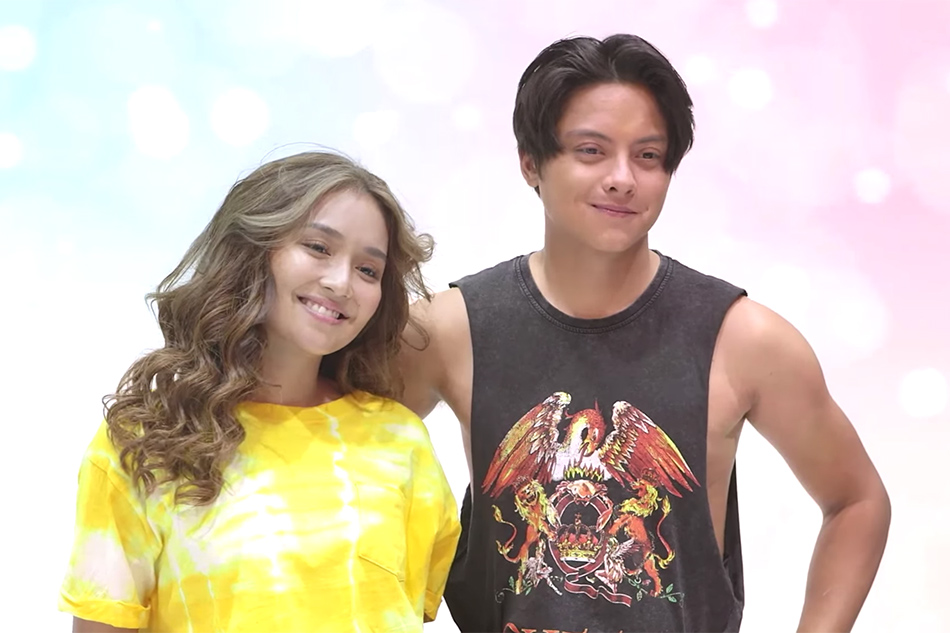 Aside from the fact that the show is set to premier on Netflix, what is interesting about 2 Good 2 Be True is that Kathryn and Daniel did this project because it was their personal choice to do so. They explained in a past interview that they wanted to do a rom-com and gravitated towards this project. They also had a hand behind the scenes as they helped work on the show's script. 2 Good 2 Be True is set to premier on May 16. But you can catch advanced episodes early (May 13 to be exact) on Netflix and iWantTFC. In the meantime, you can catch these KathNiel projects on Netflix before their new show lands on the streaming service: Can't Help Falling in Love, The How of Us, Crazy Beautiful You, Barcelona: A Love Story, She's Dating the Gangster.
Continue Reading: Tala By Kyla Just Dropped A Collection Celebrating KathNiel's 10th Anniversary—And Here's What Each Pendant Means