Love isn't all that complicated. Or at least, that is what TWICE says in their latest comeback, SCIENTIST, and new album, Formula of Love.
Related: TWICE Takes Us To Prom In Their First English Single, The Feels
A K-pop comeback won't be as good if it isn't backed by a great concept. In fact, makes or breaks the comeback. So, for TWICE's return following the release of their first full English single, The Feels, earlier this year, what did the chart-topping girl group decide to do? They brought out the calculators and test tubes for their comeback song, SCIENTIST, as well as their aptly titled third full-length studio album, Formula of Love.
SCIENTIST
In SCIENTIST, which was co-written by Anne-Marie, the girls sing about how love isn't as complicated as people make it out to be. Using mathematical terms like sine and cosine, the group expresses that love isn't meant to be a complex game, but a straightforward feeling. As they sing in the chorus, "Love ain't a science / Don't need no license." They do this all while being backed by an upbeat pop-house beat.
The music video, meanwhile, sees TWICE channel their inner scientists as they mess around in a futuristic lab and dance in elaborate sets. The group also switches between multiple outfits in the video, from their pastel scientist uniforms, their all-pink outfits, and their red, white, and black 'fits. And they all look good, as expected. Every member did a great job, but we're specifically loving the part of Momo's bridge where she enters the room while holding a bat. Yes, that's going to be on replay for a while.
FORMULA OF LOVE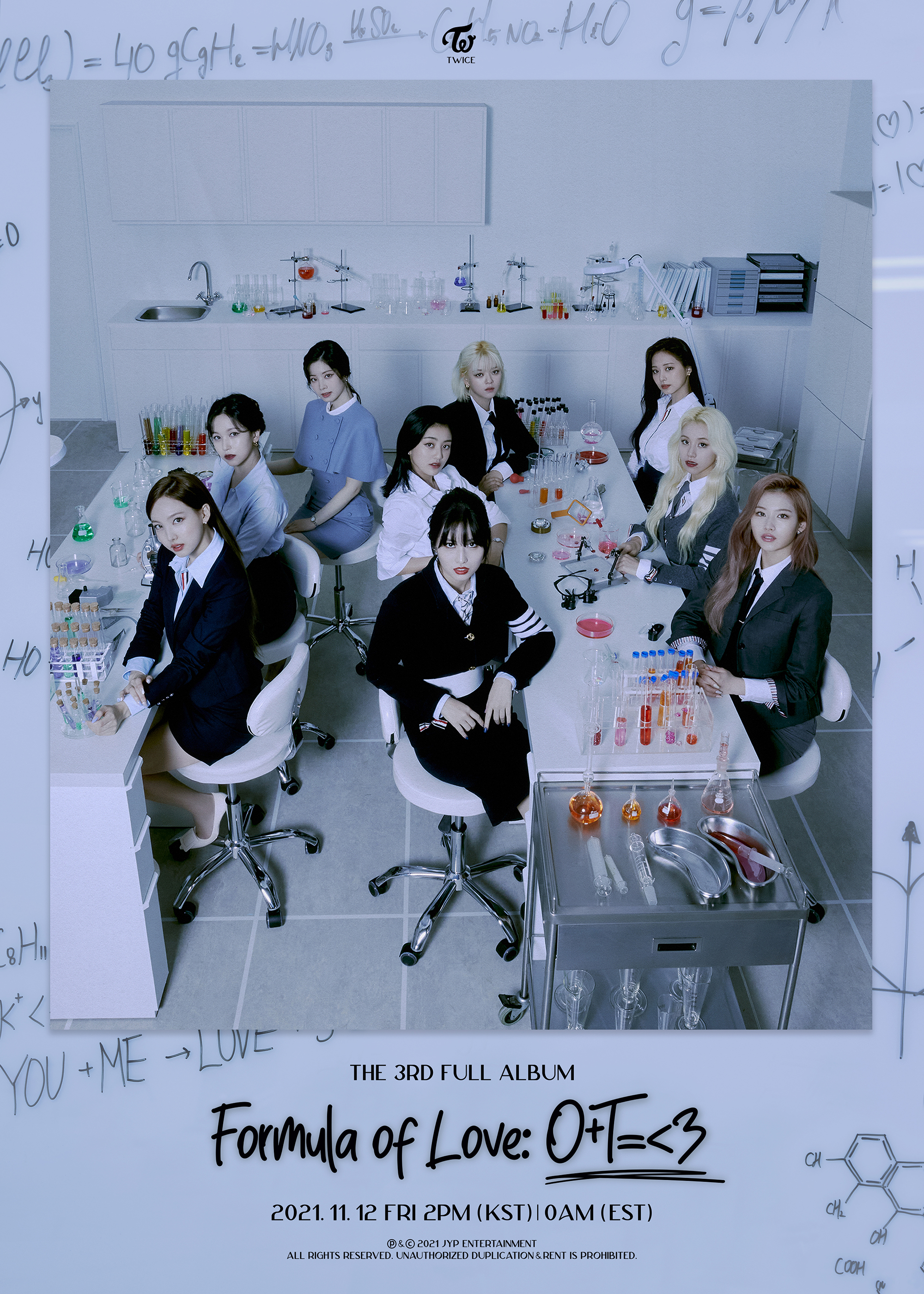 Aside from the release of SCIENTIST, TWICE also dropped their third full-length album, Formula of Love. Their new track features previously released tracks like The Feels, more full English songs like MOONLIGHT and the soon-to-be iconic ICON, as well as three unit songs PUSH & PULL, HELLO, and 1,3,2. At over 50 minutes long and with over 16 tracks, their new album is sure to be a treat for ONCEs with all the new songs to listen to. And to think, the girls are going to go on tour next year which means we're going to see more of TWICE real soon.
Continue Reading: ITZY Has Gotten Us Going Crazy With Their Latest Comeback, LOCO