Francine Diaz continues to win in life as she has made fans among many Filipino and even international stars.
Francince Diaz is living the dream isn't she? Starting out with just supporting roles and striving on a daily basis just to make ends meet, she is now undoubtedly one of the biggest stars of the her generation. At just 18 years old, she has attracted many fans thanks to her talent and personality. But it's not just Filipinos who have been smitten by Francine. Even international stars have noticed the young star and been taken away by her charm. Here are five international stars who have noticed Chin and made us go, sana all.
Related: 6 Reasons Why Francine Diaz Is A Superstar In The Making
YOON CHAN-YOUNG
Yoon Chan-young has been on the up and up as of late thanks to his breakout lead role of Lee Cheong-san in All Of Us Are Dead. And just like you, Francine is a fan of the show and the actor. So, like the appreciative fan that she is, she sent the actor a DM on Instagram. And lo and behold, the actor actually saw her message, which was enough for the young star. But to make it even better, he replied to Chin's message with a wave greeting. While she never revealed what she told him, it must have been real good for him to reply.
HAM SUNG-MIN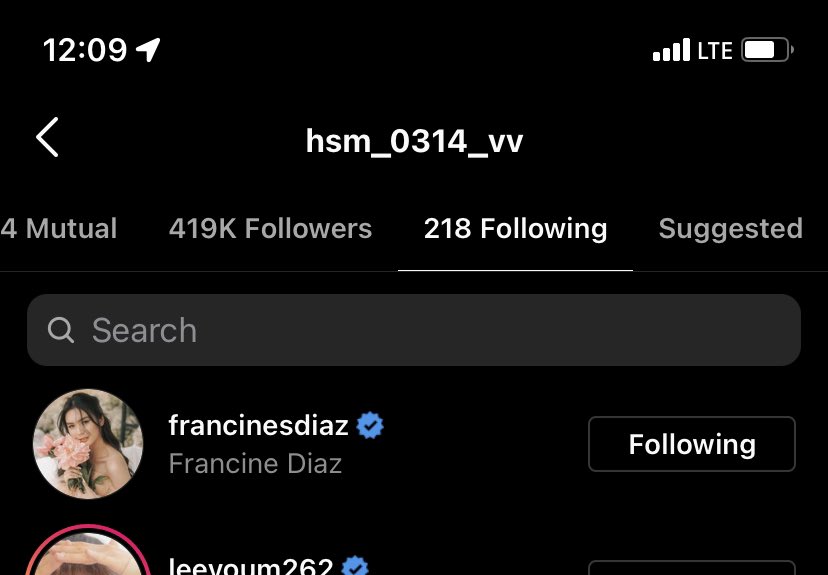 First was Cheong-san, and now there's his best friend, Gyeong-su. Actor Ham Sung-Min, who plays Gyeong-su, sent Pinoy K-drama fans into a tizzy when he started following Francine on Instagram. She's actually one of just the 229 people he follows on Instagram. This makes it the second time that an All Of Us Are Dead star has noticed Chin. But apparently, there's more to the story than just him following her.
According to Francine, she sent him a message thanking him for being part of the show and shared love on behalf of Filipino fans. He then replied and the two then exchanged messages for a bit including how he was surprised that Francine is a celebrity. Sungmin then asked Francine to check if the translation of something he was going to post was correct. After that, he asked her what he could do to repay her, and Francine, taking advantage of the moment, asked for a video greeting from him and the cast for her birthday. Sadly, he didn't give it but he did tell her that if ever she comes to South Korea, they should meet up. Oh, to be her right now.
LOUIS PARTRIDGE
Francine has global appeal for a reason. Take this sana all interaction with rising British actor Louis Partridge. In the past, Francine has mentioned how she is a big fan of the actor and has a crush on him. Little did she know that she would get to experience every fan girl's dream when Louis replied to her IG story. While we don't know what he told her, Chin did say that when she did see it, her whole house shook due to her screams. TBH, we would do the same, too.
STRAY KID'S BANG CHAN
remember when bang chan noticed francine diaz?

FRANCINE AMING PARALUMANpic.twitter.com/bulRVwKx1c

— namyeok & cheongjo enjoyer (@kycinemysolace) January 21, 2022
Francine Diaz is a noted K-drama and K-pop fan. And not only has she been noticed by K-drama actors, but she also attracted attention from a K-pop star as well. During one of Bang Chan's V-lives, the leader of Stray Kids was asked if he saw Chin's dance cover of their song God's Menu on ASAP. He replied by saying that he actually did see it and thanked her for a job well done. Chin, can we get a prayer reveal please?
KIM SOO HYUN
Back in June, Kim Soo Hyun held a fanmeet in Manila as part of his Bench partnership. He delighted thousands of his fans with his presence, such as Francine Diaz. She was in attendance at the fanmeet and as a Bench ambassador herself, sat at the VIP section alongside other stars like Lovi Poe. During a segment of the fanmeet, a select group of fans lined up on stage to meet and get a poster from Kim Soo Hyun himself, and that included Francine.
Dressed in a beautiful white dress and heeled sandals, the 18-year-old actress lined up like the rest of them and patiently waited to meet the K-drama actor. And when she finally did, she got to briefly meet and talk to him up close. After the encounter, she left the stage excited and emotional all at once, launching a thousand sana alls across social media. And in fairness for Francine, when fans say pumila ka, she did.
AL PACINO'S CHILD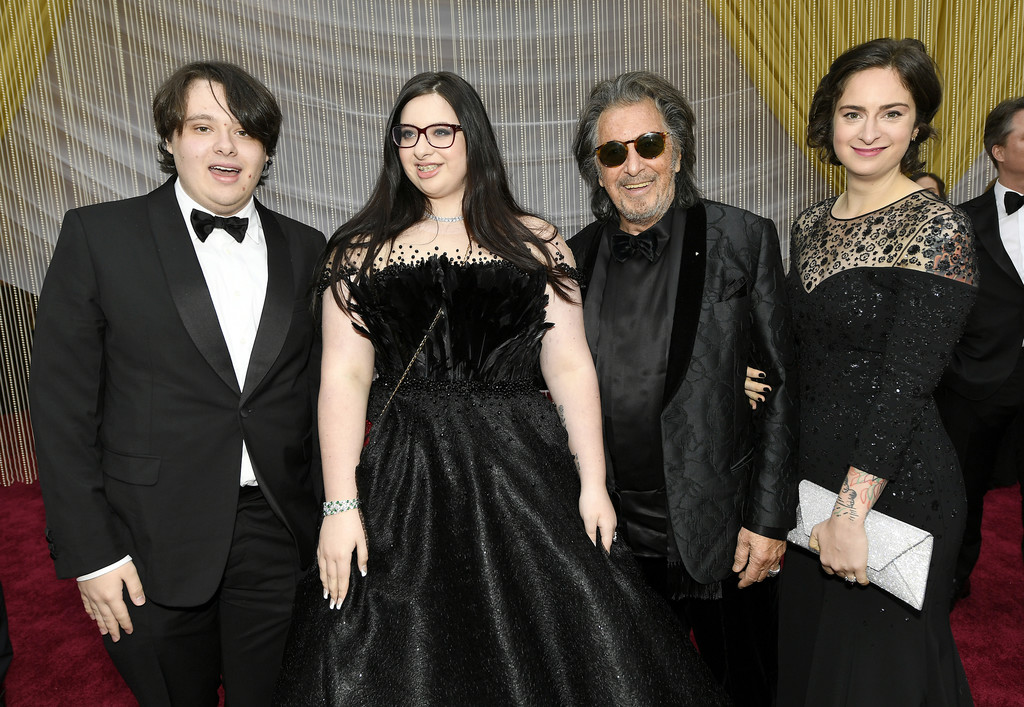 Can we just say Francine's tastes in actors are *chef's kiss*. She has said that her number one favorite actor is Chris Evans. But she also has a number zero, and that belongs to Hollywood legend Al Pacino. While she has never met the acting icon, yet, she did get the next best thing. Chin shared that one of his children replied to her message and left her feeling on cloud nine. She also follows Al Pacino's eldest daughter, Julie, on Instagram, so fingers crossed that she can get to meet her idol one day.
BONUS: HYUN BIN
Francine didn't technically meet Hyun Bin, but we had to include this moment. During a Bench online fan meet featuring the K-drama superstar, there was a segment where a select group of actresses asked Hyun Bin questions about the Philippines. And one of the lucky ones was Francine who asked the actor what the Tagalog of "let's eat" was. It may have been a pre-recorded message, but honestly, who wouldn't jump on the chance to ask Hyun Bin a question? Again, sana all.
Continue Reading: Did You Know? These International Stars Are Fans Of Local Celebrities