A confirmed JaneNella movie? Manifestation is real!
Related: Your Cheat Sheet To The Must-See New Movies And Shows Of November 2023
Ever since they captured netizens' hearts with their praised performances in 2022's Darna series and their surprisingly strong chemistry, many have been hoping to see Jane de Leon and Janella Salvador reunite and star in their first movie together. The fervor was so hot that a JaneNella stan made a fake trailer that subsequently went viral. And all those hopes and wishes came true as it was recently confirmed that Jane and Janella would be starring in their first movie together, How To Be A Good Wife. 
The film, which will be directed by Jun Robles Lana, will be coming from Regal Films and The IdeaFirst Company and has no release date, yet. But even if we only have bits and pieces of the movie so far, from what we've seen, we're optimistic to witness the JaneNella magic finally hit the big screen. As we wait for more details, here's our wish list of the things we hope to see in How To Be A Good Wife. 
KILIG MOMENTS
INSTAGRAM/THEIDEAFIRSTCOMPANY
It goes without saying that we want to see the filmmakers give the people what they want and treat us to kilig moments between Jane and Janella. Understandably, depending on the movie's plot, this may not happen. But we hope the film at least serves as another vehicle for that JaneNella chemistry that captured the attention of so many viewers with Darna to shine on the big screen.
THE ACTING PROWESS OF JANENELLA
INSTAGRAM/THEIDEAFIRSTCOMPANY
Jun Robles Lana is no stranger to bringing out amazing performances from the actors he works with. And we expect nothing less from How To Be A Good Wife. Jane and Janella are great actresses in their own right, but when they're together, they bring out a magic that is hard to replicate. And considering that Susan Africa, who also starred in Darna, is joining the duo, there will be no shortage of acting powerhouses in the film. We're ready to see them eat down on the silver screen. 
SMART DIRECTING
INSTAGRAM/THEIDEAFIRSTCOMPANY
If you've seen any of Jun Robles Lana's movies, then you know How To Be A Good Wife is in good hands. From hits like Kalel, 15, Big Night!, Die Beautiful, Ang Babaeng Allergic Sa Wifi, About Us But Not About Us, and more, Lana has amassed a resume of some of the most exciting Filipino films of the last decade. With that, we're hoping he can combine his directorial prowess with the charm and skills of JaneNella for a well-told and memorable tale that meets fan expectations. Bonus points for the fact that it's being produced by The IdeaFirst Company, a production house with a stellar track record. 
A CAPTIVATING AND MEANINGFUL STORY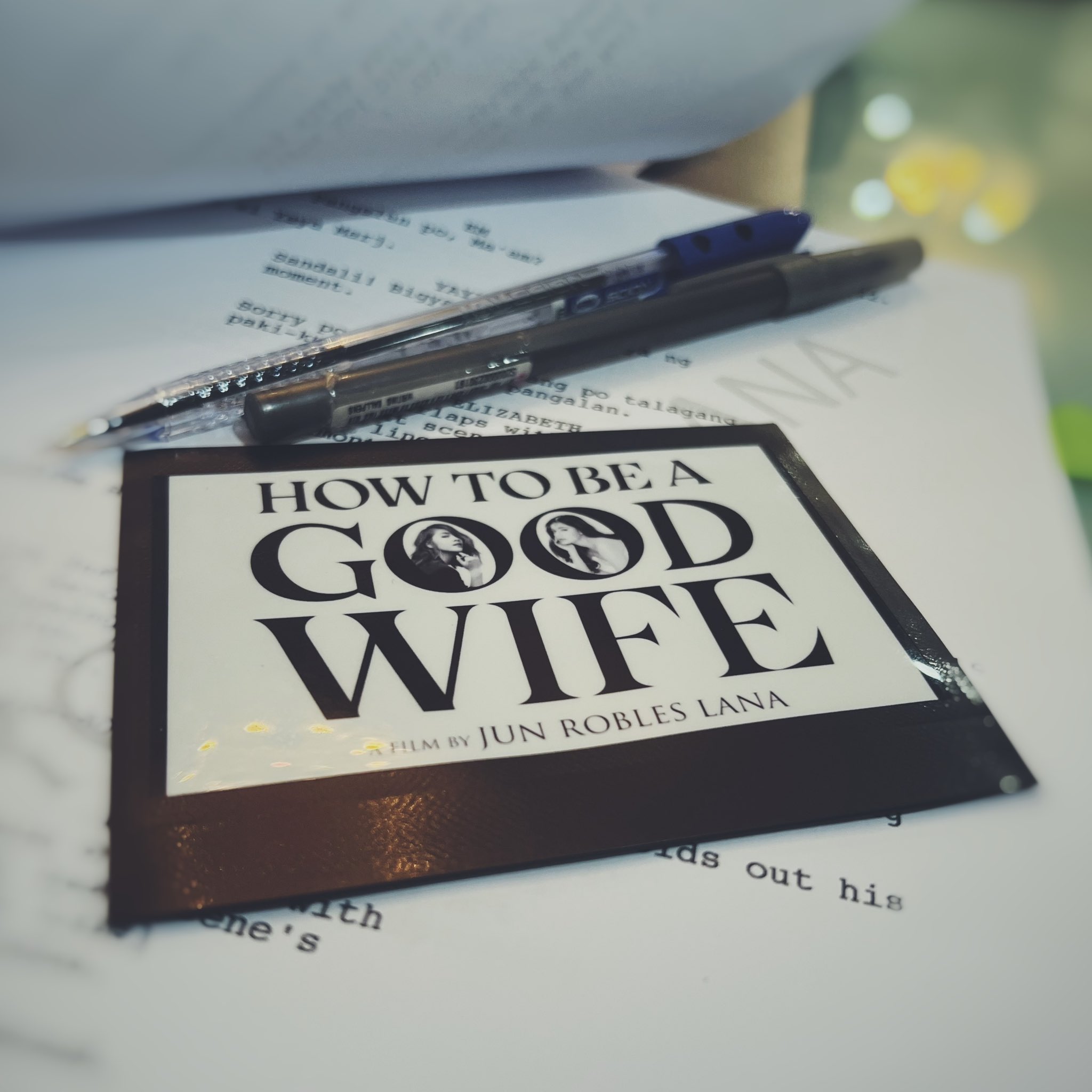 X/JUNROBLESLANA
While we don't have details on the movie's plot yet, we're crossing our fingers that it's going to be a good one. And given the writers behind the film, we have our hopes up. Serving as How To Be A Good Wife's screenwriters are Keavy Eunice E. Vicente (Juan Dela Cruz, Unforgettable, I Am U, Unconditional) and Fatrick R. Tabada (The Kangks Show, Patay Na Si Hesus). Jun Lana also shared on social media that the script is "smartly and deliciously written, not the story you expect it to be." So, we're ready for whatever ride we'll be taken on.
BARRIER-BREAKING THEMES
For all we know, the movie might just be another generic drama. But early signs have us feeling that the film will be something different. The last Filipino movie to feature the word "good" in its title and center on women became a box office hit and championed important themes of justice and autonomy. So yes, the hype is real. 
Going by the movie's title, which features pictures of Jane and Janella in the logo, we're betting the film might revolve around Jane and Janella's characters who are wives or soon-to-be-wives who find solace in each other due to their shared struggles. Or, if the filmmakers want to go that far, Jane and Janella can play a married couple who learn what it means to be a good partner for each other. Either way, JaneNella was a breath of fresh air for sapphic representation in mainstream Filipino media, and we hope we get that barrier-breaking energy in this movie, too.
Continue Reading: 6 JaneNella Moments That Broke The Internet