Grab your platform shoes, sparkly pants, and disco ball, because SB19 says it's time to dance and be with people again in WYAT [Where You At].
Related: SB19 Time Traveled To The 80s And 90s In Their Comeback Photos
Exciting times are ahead of us as the P-pop kings, SB19, have finally entered their new era. And for this new chapter of their career, they ask, "where you at," as they combine disco and P-pop for their newest single, WYAT [Where You At]. And in typical SB19 fashion, they knock it out of the park with a toe-tapping disco-pop track that touches on a deeper meaning of spending time with people.
SB19 MEETS RETRO POP
Serving as their first official since the release of the Pagsibol, WYAT was produced by Pablo and his brother Josue. For A'TIN in the know, WYAT is technically not a new song as it was first played SB19's sold-out online concert Our Zone last year. But for the official release, it still feels fresh as the track was re-recorded at Pablo's studio for a fuller, more polished sound. SB19 is no stranger to making pop music. But WYAT stands out because it's the first time they've done disco, and it's something they need to do again.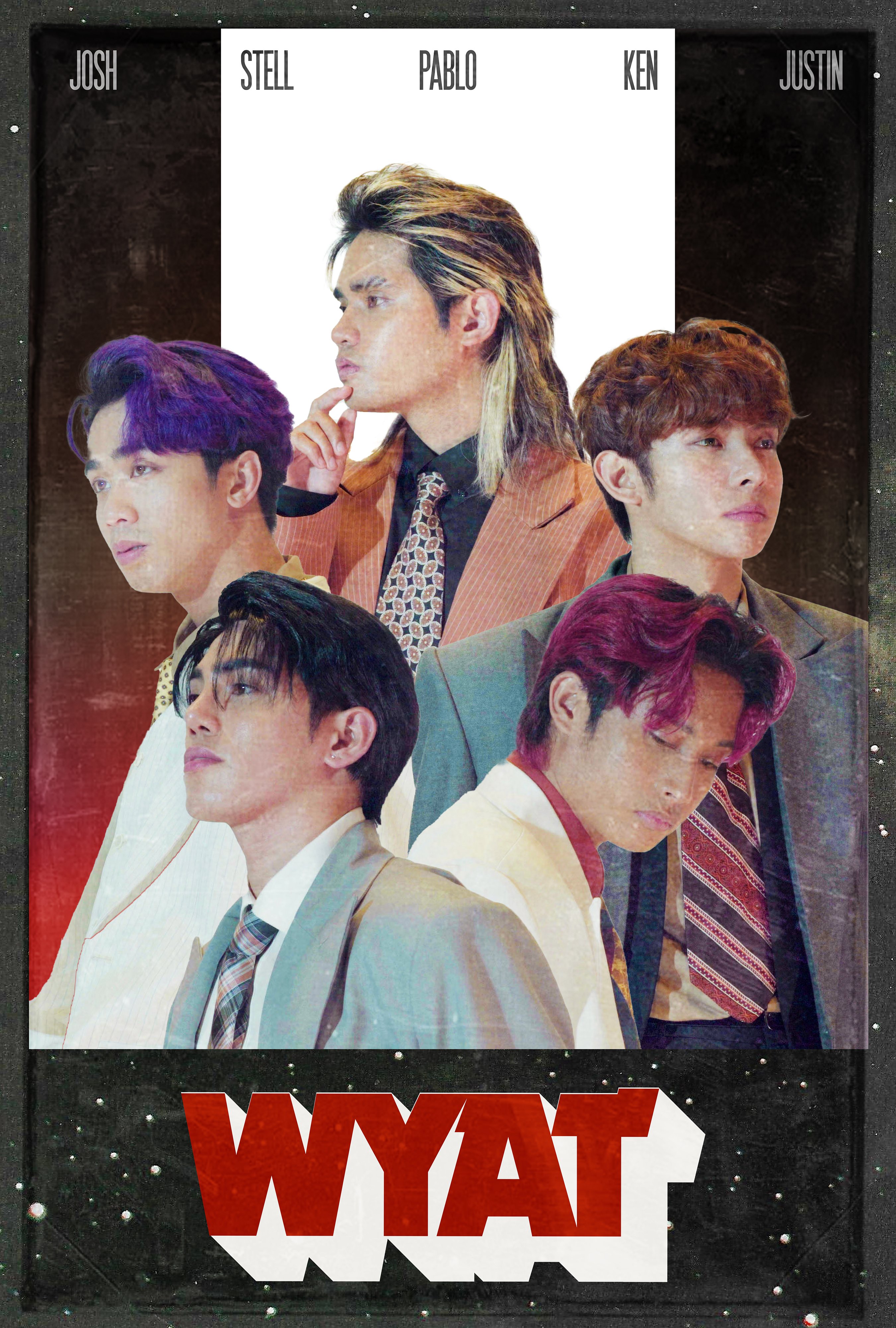 The catchy track is a call to the listener to head to the dance floor or just get up on your feet and move, especially with the LSS-inducing chorus. But what also helps WYAT stand out is its message of reconnecting to people in these times. "We've been performing for almost half of our lives together, and due to the pandemic, our world was suddenly put on hold," shares Pablo. "I felt a disconnection among the group brought about by the lockdown, and I've wanted to reach out to them through this song."
As people learn to bring back some semblance of normalcy, the song feels made for the times as it chronicles the reconnection of a bond after a very challenging phase in life. To do just that, they blended disco, electronic, and pop music as the five-member hitmaker incorporated elements of the past with accessibility that is relatable to the present time. As Josh puts it, "Our team often tries to do something different from what we've done before; we're always evolving."
SERVE IT, 70s DISCO STYLE
Of course, no new SB19 release is complete without a music video. And for WYAT, the boys time travel across decades to share their story of disco love and connection. For this go around, the boys trade in their secret agent fits for leather, peace signs, and hair gel. The Jiren Christian Bacasano-directed video starts in a 60s diners with the group dressed as if they just stepped out of an adaptation of Grease.
After they make their way through the diner, SB19 then moves to the 70s with all the staples present of the era, glitter, sparkles, roller blades, and wild hair courtesy of Josh, Stell, and Justin. If there's anything you can say about SB19, it's that they're committed. Meanwhile, Ken was serving Elvis Presley with that up-do and fit. Finally, they move forward to the 90s as they dance and sing at the coolest arcade in town before ending in the present.
Everything is built around the themes of time travel and connection. SB19 literally rode with joy through history with shiny, retro-spiked colors, and eye-catching visuals that match what the song is trying to say. The group cut across generations to remind you that connection is always possible no matter where you come from. And helping lead the MV's vision was Justin who served as creative director, Stell who was lead choreographer, and the input of the other members as well. "Everything we put out is connected," Justin says. "It all started from the teaser during the present day then we went back to the past, from the 50s (diner) to 70s (roller disco) to the 90s (arcade) and back to the present."
From the songs production to its music video, every aspect of WYAT has an input from the members which is why their creativity and talents shine here. The song is an earworm while the visuals of the music video gave with style. It adds another bright spot in their discography. And the fact that this is just the beginning of their new era is what makes it more exciting. This upcoming September 17, SB19 is set to hold their sold-out WYAT [Where You At] Tour kick off at Araneta Coliseum. That will then be followed by a series of shows around the country and abroad in the coming months. SB19's new era is now being written, and they start chapter one with a definitive and groovy swing. Let's dance, yes?
Continue Reading: And We're Live: Concerts Coming To The Philippines This 2022 And Beyond (So Far)