If the rumors are to be believed then Produce 101, the hit reality idol competition show, is getting a Philippine version.
Related: 6 Things To Know About Chantal Videla, Star Magic Artist Turned Potential Pinoy K-Pop Idol
The popularity of K-pop has meant that content related to the world of K-pop have also become popular forms of entertainment. Over the past years, K-pop survival shows have been very popular not just in South Korea, but in other parts of the world as well. Shows like Girls Planet 999 and I-LAND have been popular venues for hopefuls to debut as real idols, while many K-pop groups debuted after competing in their own survival show. As of now, most Filipino fans could only just dream of participating in these idol shows. But if recent rumors are true, then it looks like the Philippines is finally getting it's own version of an idol reality show in the form of Produce 101.
WHAT IS PRODUCE 101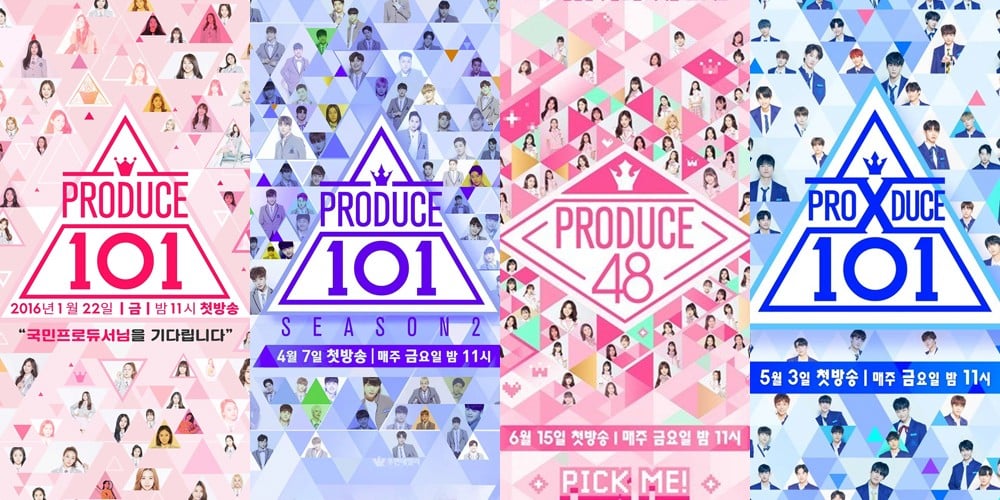 Before we get into the rumors, let's give a quick rundown of what Produce 101 is for those who don't know. Produce 101 is a reality competition show where 101 would-be idols compete in a series of performances in order to be part of the final group that gets to debut. Unlike most shows, Produce 101 does not have a set panel of judges. Instead, fans vote on who should move on and ultimately compose the final lineup. The show though was mired in controversy over voting manipulation in 2019, which eventually led to the downfall of the original Korean version. Produce had four seasons in South Korea and currently has two international spin-offs, one in China and the other in Japan.
WHAT THE RUMORS HAVE BEEN SAYING
For a while now, some Filipino fans have expressed the desire to have a Filipino version of Produce 101. But those hopes started to gain steam in the beginning of the year. Videos on TikTok went viral claiming that Produce 101 was coming to the Philippines. According to the rumors, the show is coming to ABS-CBN and will be made after PBB Kumunity Season 10. Allegedly, a K-pop girl group is set to perform in the premiere episode. There was even a logo that circulated around the internet, which was later revealed to just be a fan edit.
Of course, anyone can just make up fake news on the internet and it can go viral. But the rumors got a bit of legitimacy behind it when YouTuber and personality Kring Kim said in one of her YouTube lives that Produce 101 was coming to the country and that she would like to, but isn't hosting the show. Kring Kim is pretty connected with the local entertainment industry, having worked with many TV channels and celebrities. So, for her to say this, it lends some credence to the rumors.
ABS-CBN nor MNET haven't responded to the rumors or hinted that they have a partnership in the works. This didn't stop though some netizens from sharing their thoughts about what a Produce 101 PH would look like.
SO, IS IT ACTUALLY COMING?
Produce 101 Philippines starter pack pic.twitter.com/2jkA1Dfy8x

— .mah-rk ? (@__marked) January 8, 2022
Maybe. As of now, these are just rumors and you need to take them with a heavy grain of salt. This might just be wishful thinking from the fans. Or even if a version is in the works, it can always get canceled internally and we would never know. However, having Produce 101 coming to the Philippines isn't a stretch either. The show led to the formation of popular groups like I.O.I, Wanna One, IZ*ONE, and X1. And there's a history of popular Korean shows coming to the country. After all, Running Man Philippines is set to air on GMA this year.
If ever a Produce 101 Philippines does come, then hopefully the show scouts trainees with heart, talent, and grit. The mentors brought in the show are also hopefully people who can really teach the kids and are not just some random celebrities. Get real professionals, choreographers, and vocalists to guide the would-be idols. And hopefully, they also won't base the show on just the storyline and let the trainees with the most tear-inducing back story get center stage. There's nothing wrong with an underdog story, but it should not be an end all be all situation.
But even if Produce 101 or a version of the Produce series doesn't comes to the Philippines, it's not that hard to see a P-pop-inspired reality show come out. P-pop is currently enjoying its moment in the sun and will most likely continue to grow in audience and fanbase. So, it's really only a matter of time before more companies ride the P-pop train.
Continue Reading: Whoa! Here Are 8 Korean Idols Who You Didn't Know Were Part Filipino