You only have one chance to make a great first impression, so P-pop girl group G22 did so in the most bad-ass way possible.
Related: Looking For A New P-pop Group To Stan? Then Check Out VXON
When Cornerstone Entertainment debuted their very first P-pop goy group, VXON, early in January, they shook many with just how good it was even though they were just rookies. So, when they announced that their first P-pop girl group, G22, was coming, expectations were high for the incoming rookie girl group. And once again, those expectations were met and then some when they dropped their debut song BANG! on February 25. True to the song's name, G22 made a bang as they showcased their immense potential.
READY, AIM, SHOOT
G22 is composed of four members. There's Alfea, the lead vocalist and visual of the group. Bianca is lead rapper and main dancer of the group. Jaz is the youngest and also the main vocalist of G22. And AJ, with her cool and confident aura, is the leader, main rapper, and sub vocalist of the group. Their official fandom name is called Bullets, which is quite apt given the title of their debut song. Even though G22 has only been active for around a week or so, their debut song showed that they can deliver on the talent, charm, and stage presence.
For their debut, G22 didn't go with the cute girl crush concept. Instead, they made sure we would remember this rookie group as they went with this tough bad girl concept and they did it so well. When you press play on BANG!, you're going to here a pop/hip-hop hybrid of an empowering track with solid vocals. It was co-written by AJ and Jaz alongside Lim Jia Kang. KZ Tandingan even helped with the song as she's credited for the vocal arrangement and direction of the track, which sees the girls sing about what they bring to the table and reaching for the top. Where the song really shines though is when it reaches its earworm of a chorus. The production mixed with how they pronounce the lyrics in the chorus is addicting.
GUNS A-BLAZING
This tough girl concept also reflects greatly in the music video. In it, the group take on a persona of bad-ass young woman. Aside from the singing and dancing, the video has the members participate in a bit of fight choreography and do a bit of stunts as they face of with a group of men. The femme fatale concept is also seen in the video's sets, location, visual aesthetic. Most of the video is set in abandoned buildings and hallways while it features a mostly monotone brown color palette. But that doesn't mean it's bad though, far from it actually as everything feels on theme.
TARGET IDENTIFIED: G22

DESIGNATION: P-Pop's Newest Caliber#G22 pic.twitter.com/b2221MgRlc

— G22 Official (@G22Official) February 12, 2022
The production that went behind the music video is next level. Even though they're rookies, you could tell G22 had the budget to make the BANG! look good. It all came together wonderfully, from the costumes, slick choreography, visuals, cinematography, and everything in between. When G22 starts dancing in the rain by the latter half of the video, you know the girls mean business.
BRIGHT FUTURE AHEAD OF THEM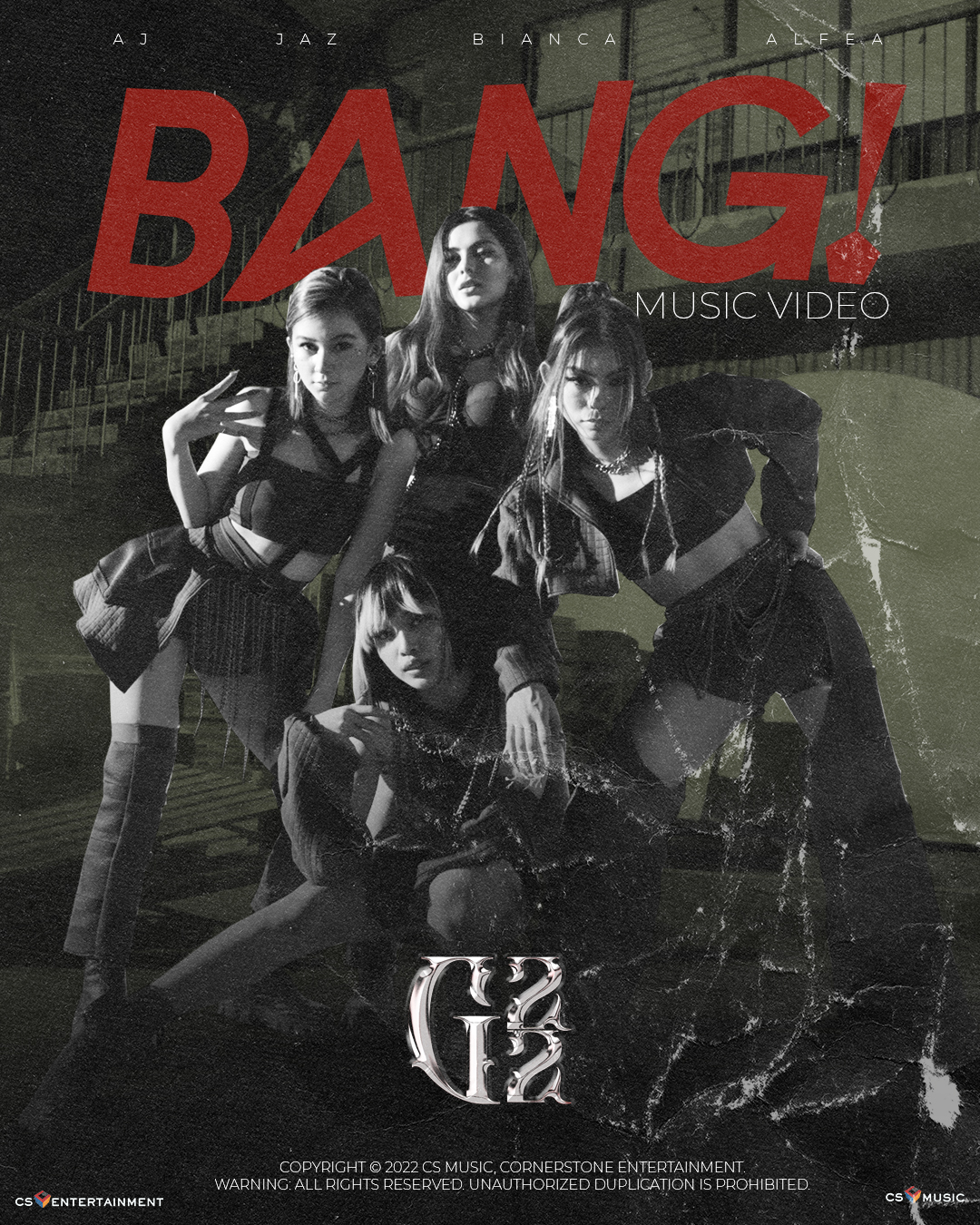 Often, when idol groups debut, especially girl groups, they have a tendency to reach for the sweet girl or girl crush concept. There's nothing wrong with acting cute for you debut, but it's also not everyone's cup of tea. So when G22 came out with BANG!, it was nice to see how natural they fit the concept. And a lot of people seem to like it too as the music video has racked up over 374,000 views in less than a week since its launch.
It's clear that P-pop is entering a phase were doing just okay will not be fine for the general public. If a group wants to stand out, they need to step it up and G22 showed that they have potential to go far. With G22 and other rookie groups surely leveling up the world of P-pop, it makes us feel that P-pop's future is in great hands. We can't wait to see what G22 has to offer as they wage battle and raise the caliber of P-Pop to a whole new level.
Continue Reading: New And Upcoming P-pop Groups To Watch Out For