Needless to say, it was more than a dream come true for many Filipino NCTzens with NCT 127's brief but memorable stay in Manila.
Related: To The World: 11 Of NCT 127's Best Performances
On September 4, thousands of filozens made their way to MOA Arena for arguably on of their best nights of their lives, NCT 127's concert in Manila. Believe it or not, this was the first time that NCT 127 was holding a solo concert in the Philippines as they have been to the country before, but only performed as part of a bigger show. With how many Pinoy NCTzens there are, you would think NCT 127 would have been here sooner. But regardless, the sold-out concert was a dream come true for many fans and the fact that it was still a top trending topic on Twitter after should tell you as much.
Little did they know though that the members themselves would make the most out of their stay in Manila. It's known that Pinoy K-pop fans are some of the most enthusiastic in the world, and NCT 127 was more than happy to share that love back. The moment they opened with Kick It was a prelude to the energy of the night. Not to brag or anything, but filozens won that day. Here are just some highlights from the group's concert and time in Manila.
JAEHYUN ON BUBBLE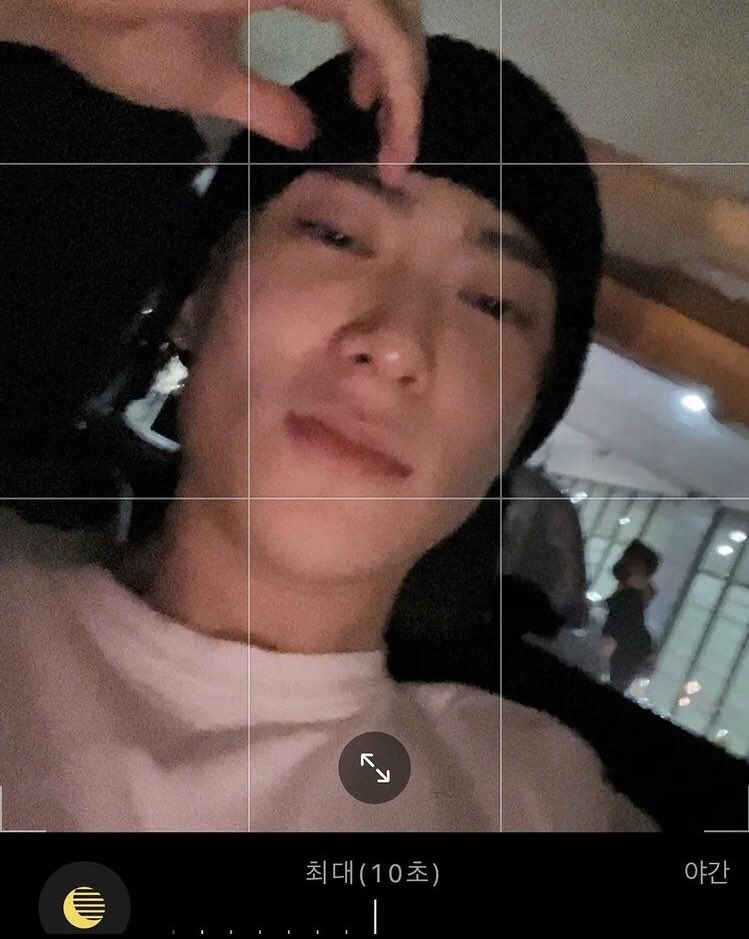 We're going to assume that all the members had a great time in Manila. But if we were to guess, Jaehyun probably had the time of his life. On Bubble, Jaehyun sent these car selfies. And if that wasn't enough, he then proceeded to say "Manila sweet as vanilla." Now how are we supposed to move on from that? The Manila crowd really left a great impression on him.
JAEHYUN INSTAGRAM POST
Jaehyun doesn't post often on Instagram. So, when he shared a post dedicated to his stay in Manila, you know it was a moment. The pics showed him taking in the blue sky as he captioned it "Manila sweet as vanilla." Filozens stay winning.
YUTA SEEING HIS POSTER
For those who followed Yuta on IG when he was in Manila, you would have known that he was spamming his IG stories that should definitely be written about in the NCT 127 history book. And among the many behind-the-scenes pics he shared, the one that caught our eye was when he saw his own poster for the concert on the street. He added a heart emoji to it and it very much warmed our hearts.
HAECHAN BLESSING A FAN'S PHONE
LEE HAECHAN I LOVE YOU TOO!!!! AAAAAHHHHHHHH!!! NABASBASAN NA NI HAECHAN CELLPHONE KO AT NI JOHNNY ??❤️❤️❤️ https://t.co/EATyXAR2Vs pic.twitter.com/oEy9h73SGc

— sha ????? (@pluhplu) September 4, 2022
For those who were sitting at the VIP or near the stage during the concert, God was smiling on you that day, because the members were more than ready to do some fan service. One of the best moments we spotted was when Haechan grabbed a fan's phone, sang for a bit, and said "I love you." The video even caught Johnny in the back dancing. And let our response be, sana all!
JAEHYUN'S SMILE
JAEHYUN CAN'T HIDE HIS SMILE ?pic.twitter.com/GaSbT374Ry

— naya. 질주 (2 Baddies) (@ohahpotato) September 4, 2022
Did we already say that Jaehyun had a great time in Manila? Because we'll say it again. During his solo stage, Jaehyun sang Lost and the Filipino fans were ready to sing the song with him. Seeing and hearing all the fans made Jaehyun happy to the point where he was vivibly smiling and asking fans to sing the song with him. You really are that fandom when you can make your fave smile like that.
THIS MARK MOMENT
At one point during the concert, the members threw balls at the fans that had their signature on it. Understandably, fans clamored to get these prized items. But one fan won the lottery when Mark literally handed them a ball. And this is on top of that adlib he did during his solo stage.
THIS YUTA Y/N MOMENT
salamat yuta sa kakaibang y/n moment na to pic.twitter.com/c7MuCj4zpx

— TRICE SAW ILICHIL ? (@0214cart_) September 7, 2022
You know what, if anyone threw a ball at us like that, we would be pissed. But since Yuta did it, we'll let it slide. A moment so iconic even fans from other countries were jealous. He really said, you're gonna feel my love. Imagine getting to brag that Yuta threw a signed ball to hard at you, an unforgettable moment.
TAEYONG CLOSE UP
Imagine being so close to your fave that you can literally touch them. That's what one lucky NCTzen got to experience when Taeyong was mere inches away. Sure, he may have not completed the heart, but would you complain if the leader of NCT was that close to you?
DOYOUNG GRABBING THE BEST SIGN
To whichever fan made or brought that sign/poster to the concert, you're doing amazing, sweetie. When Doyoung spotted a cutout of an edited pic of Taeyong with just a single stand of hair, he knew he had to get it. Not only did he keep it for the rest of the night, he probably brought it home with him to Korea.
"WE'LL BE BACK SOON"
Thank you Manilaaa for giving us such an amazing night! Cant believe it was our first time having our concert here! We'll be back soon? -JOHNNY#NCT127 #NEOCITY #MANILA#NEOCITY_THE_LINK#NCT127_NEOCITY_THE_LINK#NEOCITY_THE_LINK_MANILA pic.twitter.com/yXHUSv4gaI

— NCT 127 (@NCTsmtown_127) September 4, 2022
Like Johnny, we too couldn't believe that this was actually their first concert in the Philippines. With what he had to say though during the concert and this tweet, we're very much gonna take his word on it. Even Doyoung wanted more shows. Inang did say she will try to get a day two, so fingers crossed on that. But even if it will just be a performance as part of a bigger concert, that will already be fine with us.
Continue Reading: 6 Tips On How You Can Make The Most Out Of Your Concert Experience