NCT 127 has consistently proven throughout the years that they know how to put on an entertaining show. Here are some of their unforgettable performances.
Related: Celebrate NCT's 5th Anniversary With These 5 NCT Music Videos
Ever since we first got to meet some of the members in SMRookies, NCT 127 has grown from just being a sub-unit of NCT to being one of SM's biggest boy groups. In a span of five years, the group has grown and evolved as an artist and performer. NCT 127 has become a truly global group that has entertained hundreds of thousands of fans around the world. This year alone, the group has already released their third full-length album, its repackaged edition, and dozens of hours of content for fans to enjoy. If you've recently got into the fandom or want to see more of the group, then we've compiled our favorite NCT 127 performances. Here are 11 of their best performances.
REGULAR WITH MICKEY MOUSE
Over the past few years, NCT 127 has performed in a few US talk shows and special, but this performance may just be one of their most memorable. The group was invited to perform at Mickey's 90th Spectacular special and they performed the English version of Regular. The group killed it, but what made it even better was how Mickey Mouse himself joined the group to perform with them. Who knew Mickey had dance moves like that? This was a collaboration we weren't expecting, but happy it happened.
CHERRY BOMB AT THE 24TH KOREAN CULTURE & ENTERTAINMENT ART AWARDS
What could have been another regular performance of Cherry Bomb turned into one of NCT 127's most iconic. When the boys began performing, the track suddenly started playing at 1.5x speed. Seeing the guys' facial expressions and reactions to the change is hilarious, but what stands out in this performance was how professional they were. They kept up with the speed of the song and even the fan chants were at 1.5 x speed. This was a good showcase of their professionalism.
THE 7TH SENSE AND CHERRY BOMB AT MAMA 2017
As arguably the biggest award show in all of K-pop, MAMA is where artists bring out their A-game in their performances and that was exactly what NCT 127 did. Joined by Hitchhiker, the group began their performance with 7th Sense in reverse. Their take on NCT U's debut song was so good with how they were able to do the complicated dance moves backward with grace and confidence. After that, they followed it up with a great performance of Cherry Bomb. And to think, this was just their second ever time performing at MAMA.
WHIPLASH AT KCON 2018
When you ask NCTzens what are NCT 127's best B-sides, Whiplash will usually be on that list. It's a fan favorite both for its risqué lyrics and just being a bop in general. But since it was a B-side, some were worried that the boys would never perform it live. That changed though when Taeyong, Mark, and Jaehyun (aka the holy trinity) took to the stage at KCON 2018 in NYC to perform the memorable track.
CHERRY BOMB AT MCOUNTDOWN (FIRST WIN)
Cherry Bomb will hold a special place in the hearts of many NCTzens. After all, it was the song that helped first put NCT 127 on the map. So, when the group won their first-ever music show win for the song at MCOUNTDOWN, their encore stage was sure to be a memorable one. It was clear that the members were all excited about the win and some of the members even shed a few tears.
COVERING LUCIFER AND SORRY SORRY DURING MUSIC BANK IN JAKARTA
Given how NCT 127 were label mates with fellow iconic boy groups like SHINee and EXO, hopes were high that the group would cover one of their songs. That was what happened when NCT 127 performed their cover of the SHINee classics Lucifer and Sorry Sorry. It's safe to say that the group did these songs justice during their performance at Music Bank in Jakarta, Indonesia.
CHERRY BOMB AT KCON 2017
For their first time performing at KCON, NCT 127 made sure to give a memorable debut performance. After an intro that introduced each member, the boys entered into an energetic performance of Cherry Bomb. Their outfits were at the time were interesting, but that's the charm of NCT, especially during this era. From the vocals, stage presence, dance break, and the iconic leg split move, NCT 127 gave what needed to be given.
LIVE AT THE HOUSTON RODEO
NCT 127 has performed at many stages around the world, from Asia to Europe, America, and more. But their performance at the Houston Rodeo stands out for just how good it is. First off, the fact that NCT 127 got to perform at the Houston Rodeo was a feat in it itself. Even though there may have been audience members who weren't into K-pop, the group's one-hour set proved to be an entertaining one that even non-K-pop fans could enjoy. The unique rotating stage and the fact that they left the stage while riding a truck made it even better.
KICK IT AT MUSIC BANK
When you think of iconic NCT 127 songs, Kick It will usually be on that list, and for good reason. This whole era for the group was so memorable from the song being straight fire, to the looks, and martial arts theme. Their performance of Kick It at Music Bank was one of their best performances of the song during promotions. The outfits, set design, and stage presence were all on point and they really embodied the song in this performance.
KICK IT AT MAMA 2020
After skipping MAMA 2019, NCT 127 came back to perform at MAMA 2020 and made sure to make up for the lost time. NCT 127 performed Kick It and ate it up and left no crumbs. The stage looked so good, their visuals were no joke, and Mark's solo dance has been on replay. The only thing that would make this performance better was if the group took home the award for Best Dance Performance Male Group for Kick It.
COMING SOON; THEIR SHOPEE 11.11 PERFORMANCE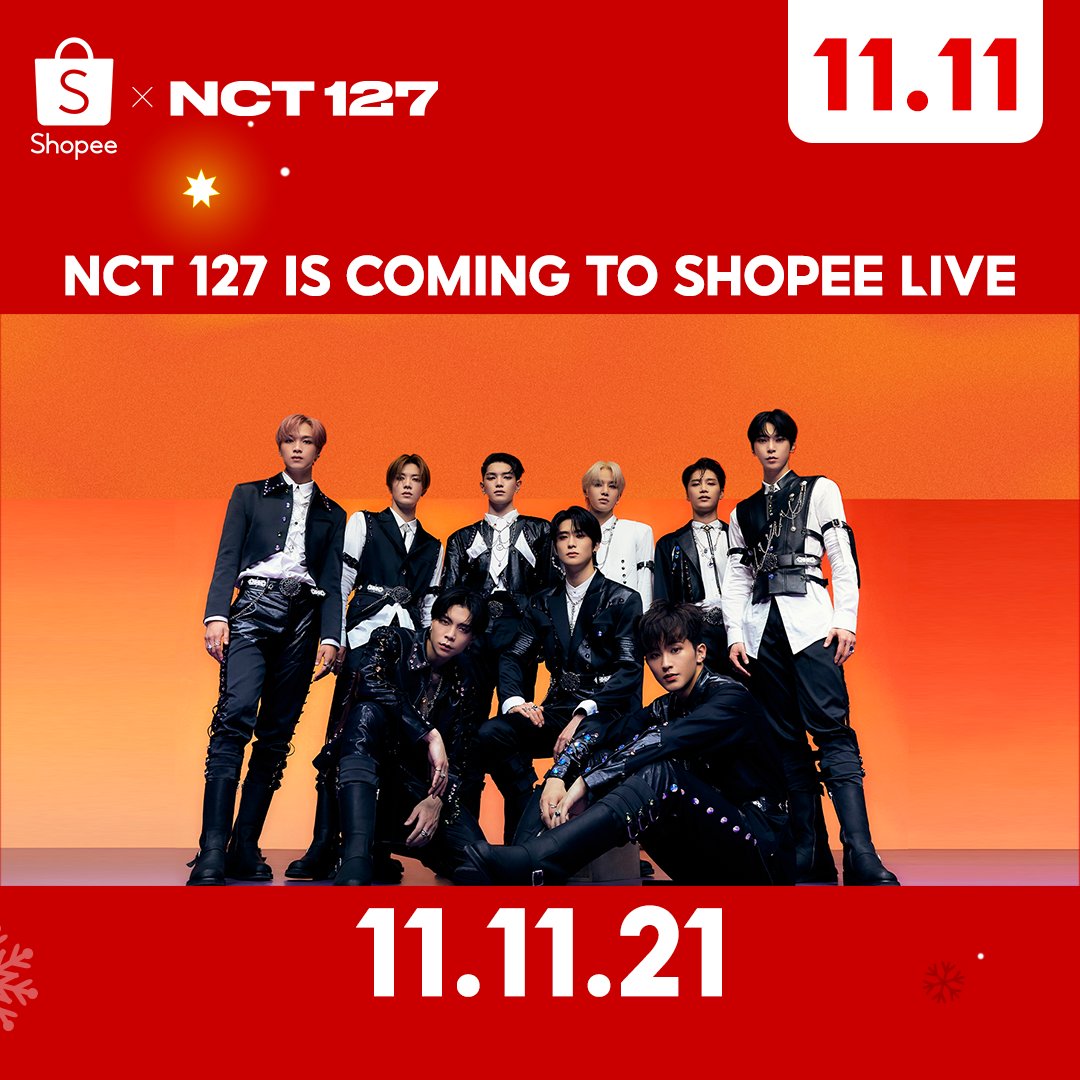 Yes, we are cheating a bit here, but we had to include it. Recently, NCT 127 was announced to be headlining Shopee's Big Christmas Sale Special on November 11. While we haven't seen their performance yet, we have a feeling it's going to be good, because we know the boys will d e l i v e r. You can catch their performance on November 11, 9:30 PM, on Shopee Live and GMA7. In the meantime, there are many deals to score on Shopee's massive 11.11 sale, or you know, a headstart for the holiday rush is always a good idea.
Continue Reading: NCT Jaehyun Is Starring In A New Drama, And It Might Be A BL Series