In a time when history is easily rewritten, museums stand as great venues to learn and understand true Philippine history and its many aspects.
Related: The Best #rp612fic 2022 Tweets That Turned Philippine History On Its Head
When it comes to a day out with family, friends, or just by yourself, going to a museum rarely fails to deliver a fun and fulfilling experience. There are many museums around the country that cater to a variety of tastes and interests. People from all backgrounds and ages can enjoy a museum trip with exhibits that both entertain and educate. And now more than ever, museums serve as important institutions that remind us of our history and guards against threats to forget it. So, the next time you're planning your next outing, consider these following museums to visit for that historical and educational experience.
VARGAS MUSEUM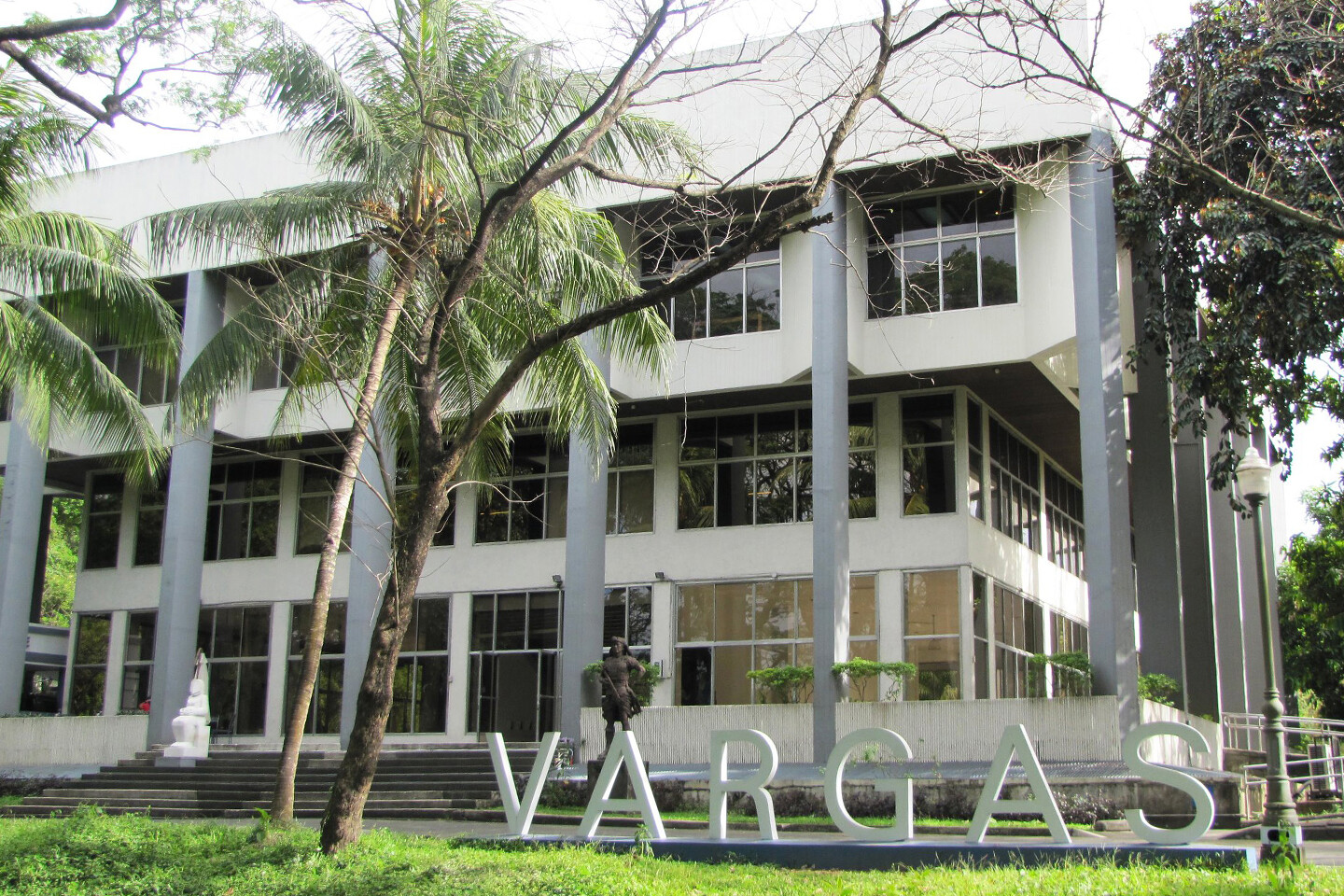 Located inside the UP Diliman campus, the Vargas Museum takes its name from the country's first Executive Secretary, Jorge B. Vargas. Inside the museum you will find books, paintings, stamps, old coins, and other memorabilia from Jorge Vargas' personal collection. Artworks from noted painters like Fernando Amorsolo are also hung within the museum. Non-UP Diliman students and staff are welcome to visit the museum for a small fee, which is discounted for students.
INTRAMUROS
Intramuros has, is, and will continue to be one of the most important historical locations in the Philippines. The walled city in itself is like an entire museum as a reminder of our past under Spanish rule. Housed inside the centuries old walls are important and historical cultural landmarks. Here, you can visit the Manila Cathedral, Fort Santiago, San Agustin Church, and Baluarte De San Diego. History buffs and those just looking to go around and explore won't go wrong with visiting Intramuros.
CASA MANILA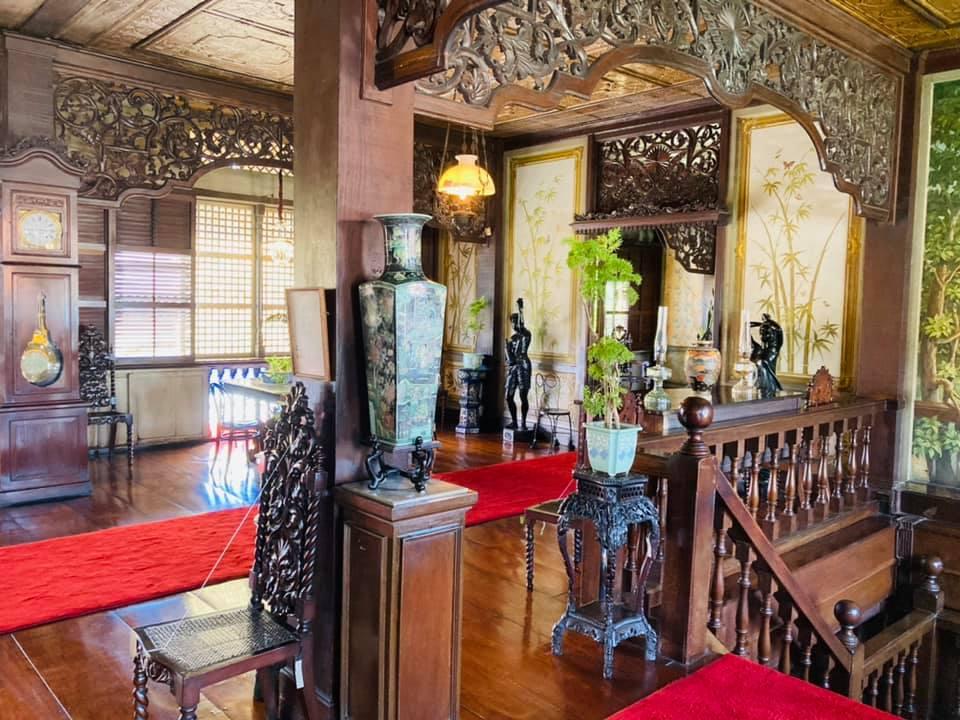 Spanish colonial era homes are a dime a dozen these days, especially with architecture of that time slowly being demolished. One notable example of Spanish era homes that people can still visit is Las Casas Filipina De Acuzar, a resort in Bataan, which was designed to completely look like it was ripped straight from the 1800s. But for something a little closer, you can visit Casa Manila. Located near Intramuros, this museum is a replica of a Spanish colonial house. Inside, you'll find displays of how a home of this size and style would have looked like during that era. It gives you a peek into how people would have gone about their home lives.
MUSEO KORDILYERA
When you think of museums in Baguio, most will imagine the picturesque BenCab Museum. And while there's nothing wrong with visiting that, there are also other options in the summer capital of the Philippines. One such option worth the visit is Museo Kordilyera. Located inside the UP Baguio Campus, this museum is dedicated to showcasing the art, history, and culture of the Cordillera Administrative Region. If you ever find yourself in Baguio and would like to get a deeper insight at the Cordilleras, this is the place to visit.
PRESIDENTIAL CAR MUSUEM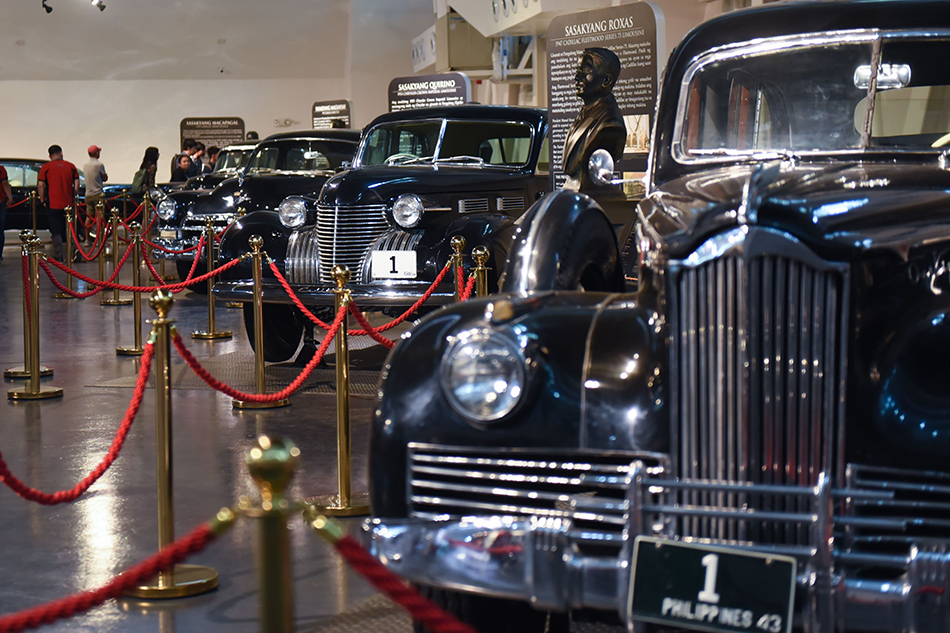 Car lovers, this one is for you. Cars used by the presidents of the Philippines aren't your typical cars. They are needed to be outfitted in order to serve the needs of the commander in chief. And if you ever wondered what that looked like, this museum shows you just that. Located in the Quezon Memorial Circle in Quezon City, the Presidential Car Museum is an automotive museum displaying and showcasing 12 cars used by past presidents. Get an inside and closer look at these historical cars. And the best part is that admission is free.
NATIONAL MUSUEM COMPLEX
The National Museum Complex isn't just a place to take pics for your IG feed. It's a place where the public can learn about important aspects of Philippine history and culture. The National Museum of Fine Arts is home to some of the most iconic Philippine paintings and works of art. The National Museum of Anthropology showcases the cultural development of different societies in the country. And, the National Museum of Natural History is all about planets, animals, nature, and biodiversity. All together, no matter what people may do inside these museums, these buildings will always stand to educate and enlighten those on proper history.
LAKBAY MUSEO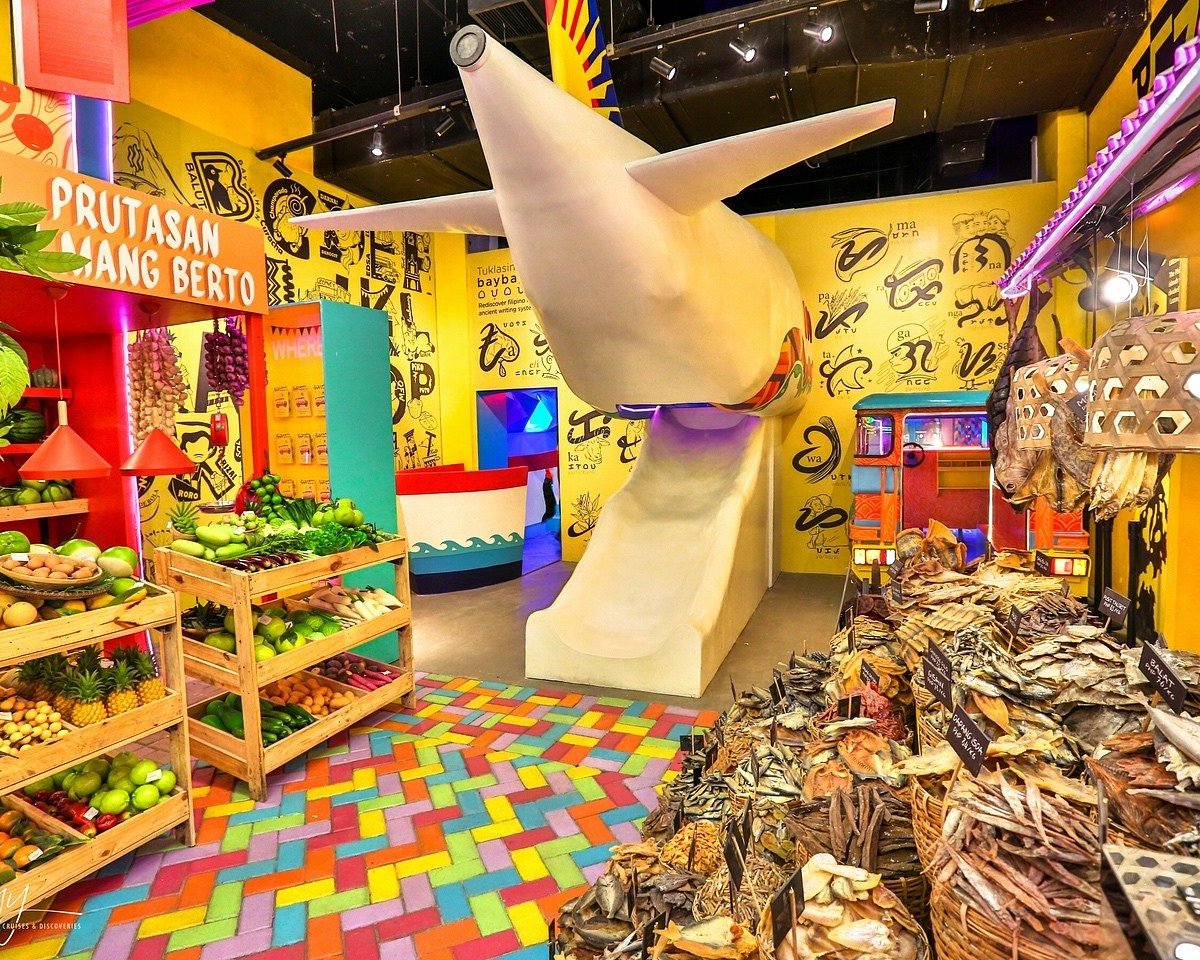 The travel bug has been hitting a lot of people these days as more and more people are planning trips. But if long distance traveling isn't in the cards for you just yet, then this museum might be for you. Located at the Mall of Asia Complex, Lakbay Museo houses 14 interactive experiences across 11 destinations in the country. As its name suggests, the art museum is meant to give visitors get a taste of what the country has to offer. Learn something new about the Philippines and who knows, this might even inspire your next trip. And with the museum announcing its closure at the end of July, now is the perfect time to visit if you haven't yet.
BOOK MUSEUM
An entire museum dedicated to books? It's real and it's located in Marikina City. What started out as a private collection has become Book Museum. Inside, displays of books from the country and all over the world greet visitors, both big and small. Bookworms will get a kick out of visiting this place and you might discover your next favorite read here. It is a worthy experience also considering how public spaces dedicated to books and reading aren't common in the city.
ATENEO ART GALLERY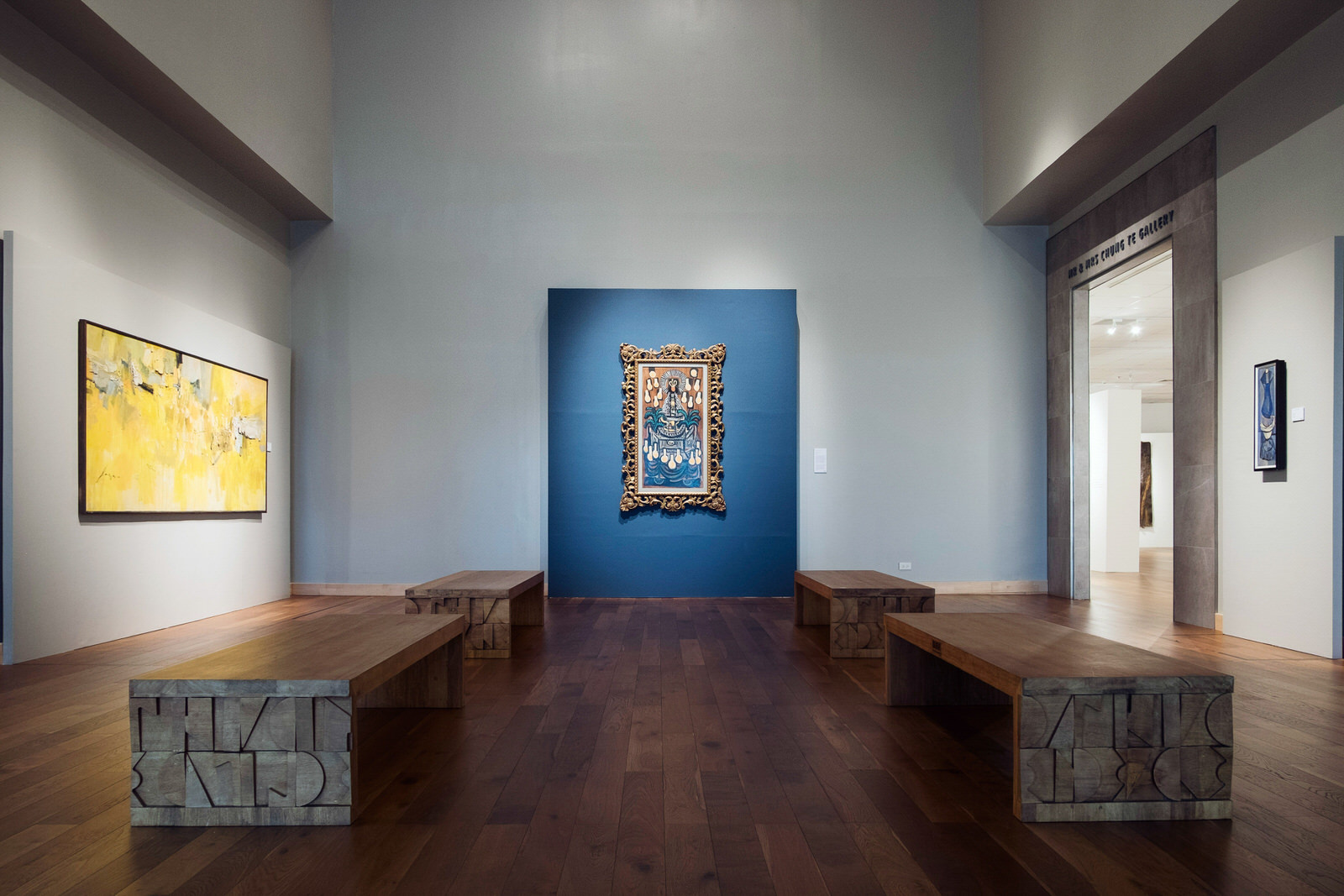 To some Ateneans, the Ateneo Art Gallery is just a place to cool off during a hot day. But it is so much more than that. The gallery is the oldest museum dedicated to modern art and houses many collections to make any art lover excited with glee. Located inside the Arete building, the Ateneo Art Gallery is more than just aesthetics as many of its art pieces are based on modern times and culture, including moments that some people would rather bury and forget. Entrance is free for members of the Ateneo community while outsiders have to pay 50 pesos starting July 1. You do have to book an appointment to visit but also starting July 1, the gallery will allow same-day registration. You can also take a virtual tour if you can't be there in person. Make sure to fill out this form before you go.
AYALA MUSEUM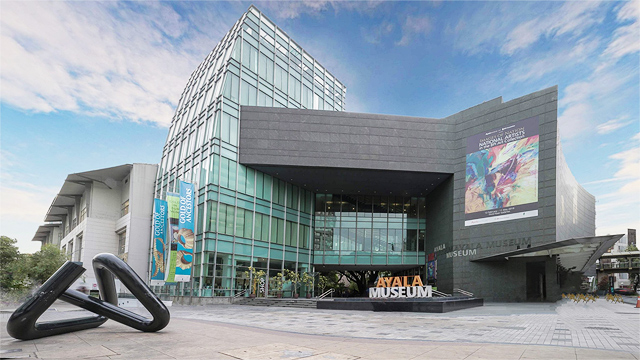 If you ever find yourself in the Greenbelt area, the Ayala Museum will rarely fail in offering a worthwhile experience. This multi-level museum, among many other features, houses many collections and exhibits, like the famous dioramas showcasing the history of the Philippines. Each floor is dedicated to a certain theme. There's exhibits on fine arts, archeology, Philippine culture, as well as special collections that are in the museum for a limited time. The museum is also fresh from a renovation to make for an even greater stroll.
UST MUSEUM
UST is the oldest university in the country. And just like the campus it sits on; the UST Museum is the oldest museum in the country, being established in 1869. But aside from the museum itself being a historical treasure, it also houses many of those. Inside, you'll find collections related to the fine arts and other historical artifacts.
MUSEO SUGBO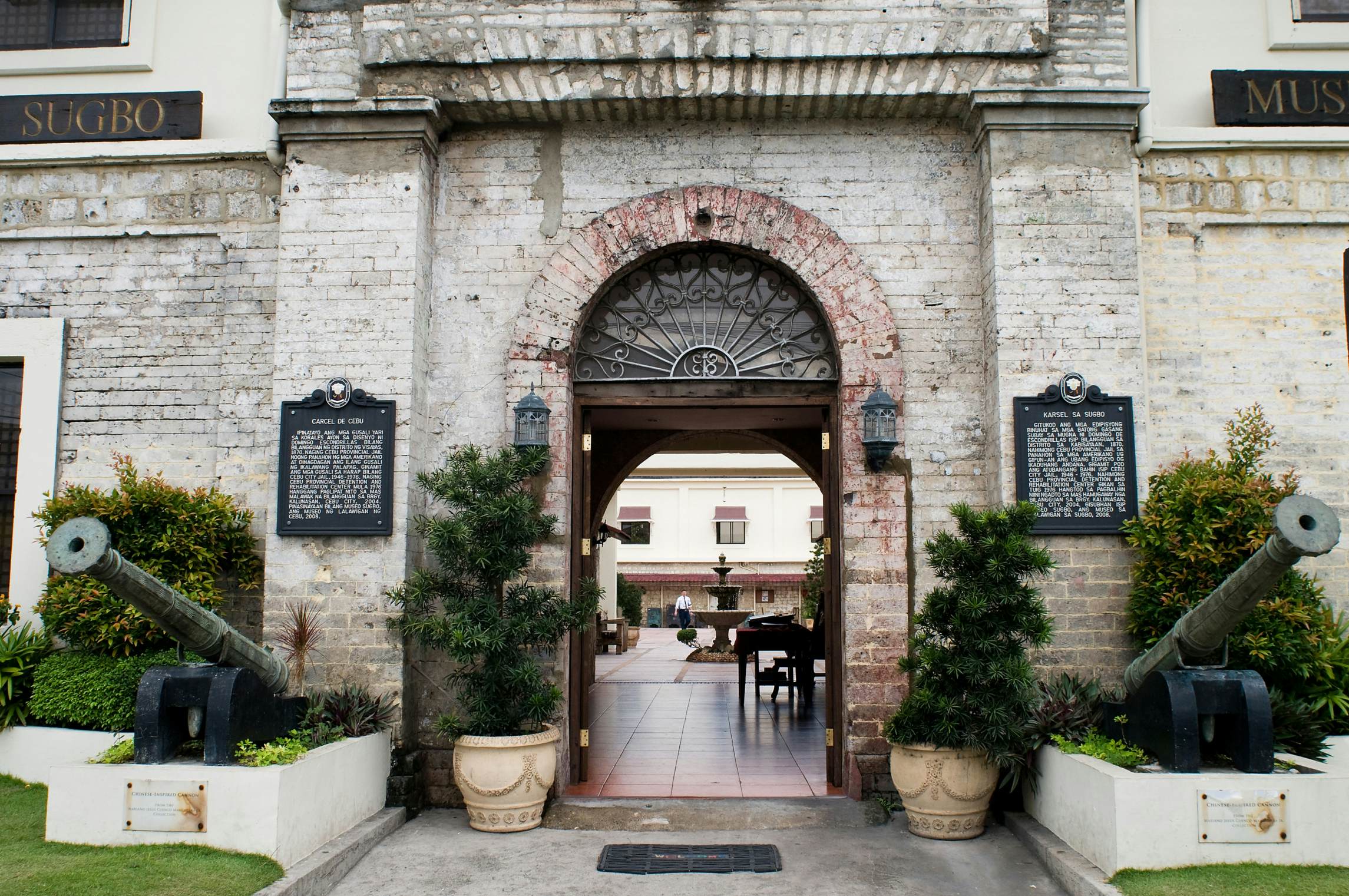 Museo Sugbo is the Cebu Provincial Museum and is dedicated to showcasing the history of Cebu. The building where the museum is now used to be the former Cebu Provincial Detention and Rehabilitation Center (CPDRC), also once serving as a prison that used to house enemies of the Spanish. But these days, the museum is here to educate all visitors on the history, culture, and archeology of Cebu and its people. This museum should be on your list the next time you visit the province.
MONUMENT OF HEROES
In 2007, the Monument of Heroes in Quezon City, also known as the Bantayog ng mga Bayani, was established as a way for people to not forget the sacrifices many Filipinos made for democracy. But clearly, many people have forgotten and need to be remembered once more. The museum is a showcase to Philippine history as well as the events that led to, during, and after Martial Law. There's also a large slab at the back of the museum with names of people who bravely fought for freedom for the country. The museum is a somber reminder of our past and attempts to erode it.
MUSEUM OF CONTEMPORARY ART & DESIGN
The Museum of Contemporary Art and Design (MCAD) is a free museum located in De La Salle – College of Saint Benilde. True to its name, the museum is all about featuring the potential of technology and new forms of media as they combine art and culture. The arts and modern day advancements make for an exciting future for the medium. Anyone is free to see what the future of art and technology may look like but you do need to book in advance to visit.
CINEMATHEQUE CENTRE MANILA
When it comes to learning about and preserving Philippine history, it isn't just limited to paintings, sculptures, and artifacts. Film is also an important part of Philippine history as local cinema had a part in shaping the country's history and culture. And if you're looking to brush up on your local film history, a good place to start is visiting the Cinematheque Centre in Manila. Located in T.M. Kalaw Street, the center is run by the Film Development Council of the Philippines and has the goal of preservation, promotion, and development of cinema. Aside from the fact that you can watch movies here, Filipino film history is running through the building as it's also home to the National Film Archives of the Philippines a well as the Museo ng Pelikulang Pilipino.
Continue Reading: Amid The Aggressive Threats Of Historical Revisionism, These Art Sources Will Remind You Why Martial Law Will Never Be Forgotten