The Harry Potter reunion had its fair share of memorable and magical moments featuring Daniel Radcliffe, Rupert Grint, Emma Watson, and more.
Related: Into Friendship Threesomes? Here's What It's Like To Have Your Own Iconic Trio
Harry Potter undoubtedly had an impact on many children and adults over the past two decades. The magical adventures of Harry, Ron, and Hermione captivated millions around the world and holds a special place in many people's hearts, despite the stain caused by a certain someone. And fans now have a new treat to start of 2022 on a happy note with the release of Harry Potter 20th Anniversary: Return To Hogwarts, a reunion that sees some of the much-loved cast reunite once more after years. The 100-minute documentary/reunion almost resembles that of a school homecoming, with the opening sequence showing some of the cast receiving their Hogwarts letters and returning to the Grand Hall.
Behind-the-scenes footage from the eight films is also shown throughout the special, which is broken down into chapters of each film as well as the cast members interacting with one another in some of the movies' sets. While Return To Hogwarts is not perfect, it definitely was a treat to see some of the cast together again. And the special also provided some interesting tidbits about the franchise. Here are some of the most memorable moments.
DANIEL RADCLIFFE ALMOST DIDN'T AUDTION FOR HARRY POTTER
When you think of Harry, Ron, and Hermione, Daniel Radcliffe, Rupert Grint, and Emma Watson quintessentially come into mind. They played their characters to a T and you can't imagine anyone playing them. But there was a time that Radcliffe almost didn't join the series. While Grint and Watson breezed through their audition process and were naturals, Radcliffe wasn't an easy shoe-in. That was because his parents originally didn't want him to audition and saw that the seven-film movie series could be a "huge disruption" to his life. But they relented and the rest was history. Radcliffe even quipped that he had the qualities of looking very happy and having a "really haunted quality" that made him perfect for Harry.
WHAT EACH DIRECTOR BROUGHT TO THE TABLE
The Harry Potter reunion is split into four different chapters as each one talks about a certain era of the movies. And as such, the directors who helped bring the books to life were interviewed to share their perspective on the series. Chris Columbus, who directed the first two Harry Potter films, brought a fun, family-like vibe to the set as most of the actors at the time were kids. He made sure that the kid actors had fun on set and played around often. Alfonso Cuaron, who directed Prisoner Of Azkaban, brought a darker tone and memorably gave homework to Radcliffe, Grint, and Watson to give him a letter written in their character's perspective.
Mike Newell was brought in to direct Goblet of Fire as he could help translate the energy and action of the book to screen. In one memorable anecdote, the Weasley twins had a fight scene after they fail to be selected for the Triwizard Tournament. When director noticed that the Phelps twins weren't being aggressive enough, he decided to pretend to be one of them and actually wrestled with James Phelps, resulting into a few broken ribs. David Yates directed the last four movies of the franchise and was brought in because the producers felt that he could bring the heightened politics and tension of the latter half of the series to the big screen.
DANIEL RADCLIFFE FREAKED OUT OVER GARY OLDMAN
Aside from the young cast, the Harry Potter movie franchise also featured a whos who of some of the greatest British actors of all time. Legends like Maggie Smith, Alan Rickman, and Ralph Fiennes memorable brought their characters to life. But some of the cast members admitted in the Harry Potter reunion that they initially didn't know the gravity of who they were working with when shooting began. That was until Gary Oldman joined to play Sirius Black in Prisoner of Azkaban. Radcliffe said that he felt nervous working with an actor like Oldman and had a bit of a fanboy moment.
THERE WERE MANY, MANY CRUSHES ON SET
Harry Potter isn't just about Harry and his friends trying to defeat Lord Voldemort, it also is a story about kids growing up into teenagers and eventually young adults and the changes they experience. Those changes include love life and the Harry Potter reunion clued us in on how the relationships seen in the movie were not far from what they were experiencing in real life. When they filmed Goblet of Fire, many of the stars were teenagers and had life mirroring experiences with their characters as they dealt with crushes and dating. Radcliffe even said that it was during this time that it was peak hormones.
Quite a few of the young cast went on dates and in a telling moment, Emma Watson and Tom Felton admitted that they liked each other with Watson going as far saying that "Tom was the one I could often be more vulnerable with." Though nothing romantic happened between them. The crushes weren't just limited to the young cast members as when reuniting for a chat on the set of Bellatrix's vault at the Gringotts Wizarding Bank, Helena Bonham Carter showed Radcliffe the note he wrote to her when she asked for his autograph at the time. As Radcliffe read it aloud, he had not only expressed how great it was to have her as a co-star but revealed a secret wish he had. Radcliffe revealed that he wished he had "been born 10 years earlier" to have a chance with her.
EMMA WATSON WANTED TO LEAVE THE SERIES
Being part of the Harry Potter movie franchise undoubtedly brought Radcliffe, Grint, and Watson into global superstardom. But that fame and fortune wasn't always easy to contend with as this shocking revelation shows. Half-way through the filming of the franchise, Emma Watson opened up that she was thinking about not returning to her role as Hermione. "I did find a diary entry that was kind of like, hmmm, I could see that, at times, I was lonely," she said. She adds that "I think I was scared. I don't know if you ever felt like it got to a tipping point when you were like, 'This is kind of forever now.'" She ultimately decided to stay and hinted that it was the love from the fans that helped her push through.
A TOUCHING TRIBUTE TO THOSE WHO ARE GONE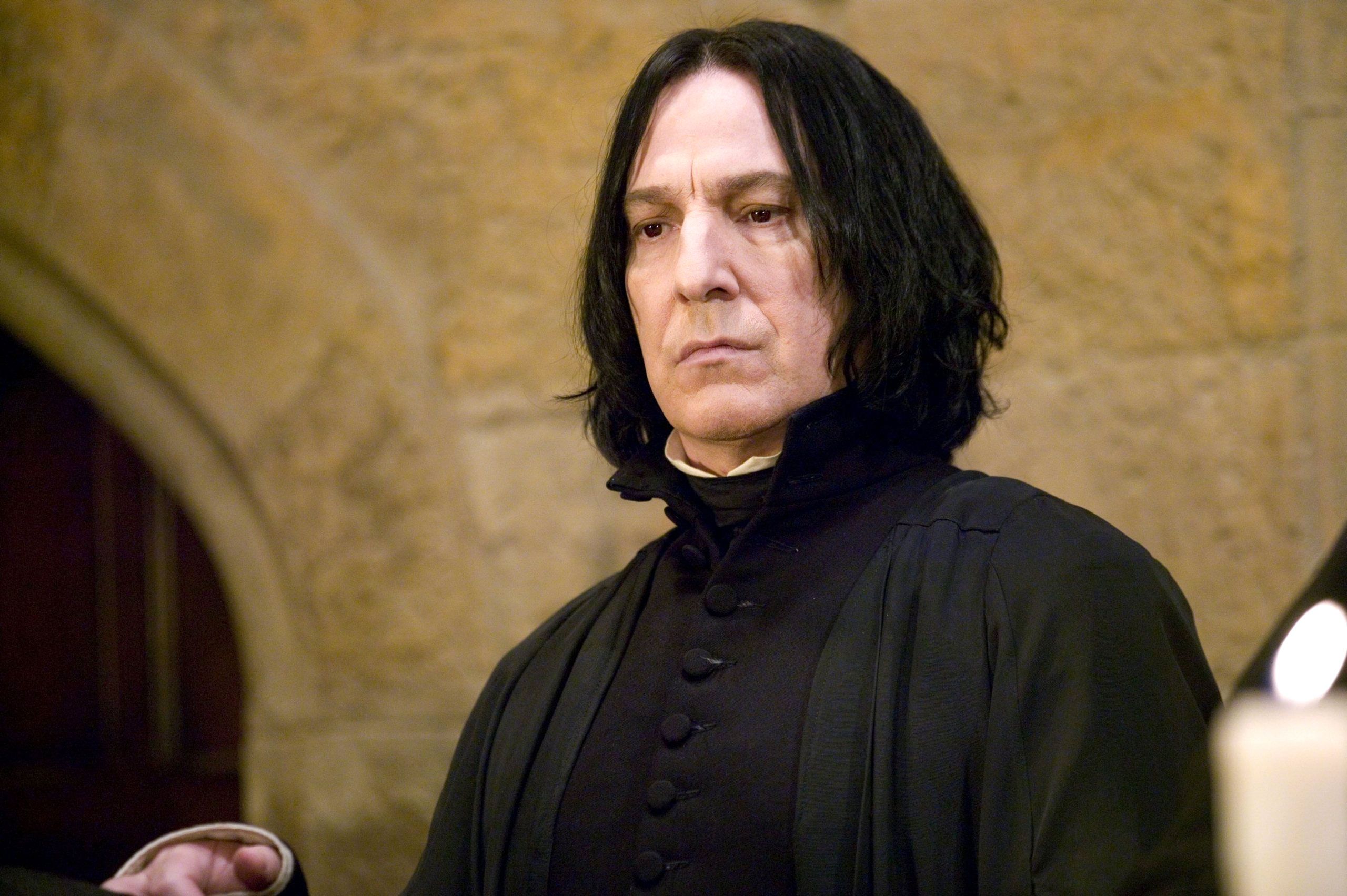 While the reunion served as a great way to have some of the cast members reunite for a special moment, it was also a reminder that the franchise also lost some beloved actors. Stars who passed on like Richard Harris (the first Dumbledore), Richard Griffiths (Uncle Vernon), John Hurt (Mr. Ollivander, Helen McCrory (Narcissa Malfoy), Alan Rickman (Professor Snape), and more were given touching tributes and reminded us that Harry Potter wouldn't be what it is without them.
Harry Potter 20th Anniversary: Return To Hogwarts is currently streaming on HBO GO.
Continue Reading: 7 Fictional Moms Who We Wish Were Real