Maria Ressa was presented the Albie for Justice for Journalists by award-winning actress, Meryl Streep
When an icon who's played several roles like ice cold editor Miranda Priestley of The Devil Wears Prada or the UK's Iron Lady, Margaret Thatcher, honors you with a prestigious award, you know it's a big deal. Maria Ressa, a well-known Filipina journalist and Rappler's CEO who's been crucially fighting for press freedom for the longest time was recently celebrated by the Clooney Foundation For Justice's Albie Awards in NYC. Her presentor? None other than Oscar-award winning actress and women's rights activist, Meryl Streep.
"If you walk over and crack one (dictionary) open, and search through the H's and stop at the word 'hero,' it reads, 'A person admired for their courage. For their outstanding achievements or noble qualities,'" the actress remarked as she introduced the esteemed journalist who's been facing cyber libel cases for exposing the truth. "There's nothing more courageous than a lion-hearted woman," Meryl Streep further praises her. Aside from her journalistic work in Rappler, Maria Ressa also served as CNN's bureau chief, headed the news division of ABS-CBN, and co-authored books on terrorism in Southeast Asia, earning her the first Nobel Peace Prize award for a Filipina. "Winner of the Nobel Peace Prize last year, she wears a big target on her back and a bigger smile on her face," she exclaimed.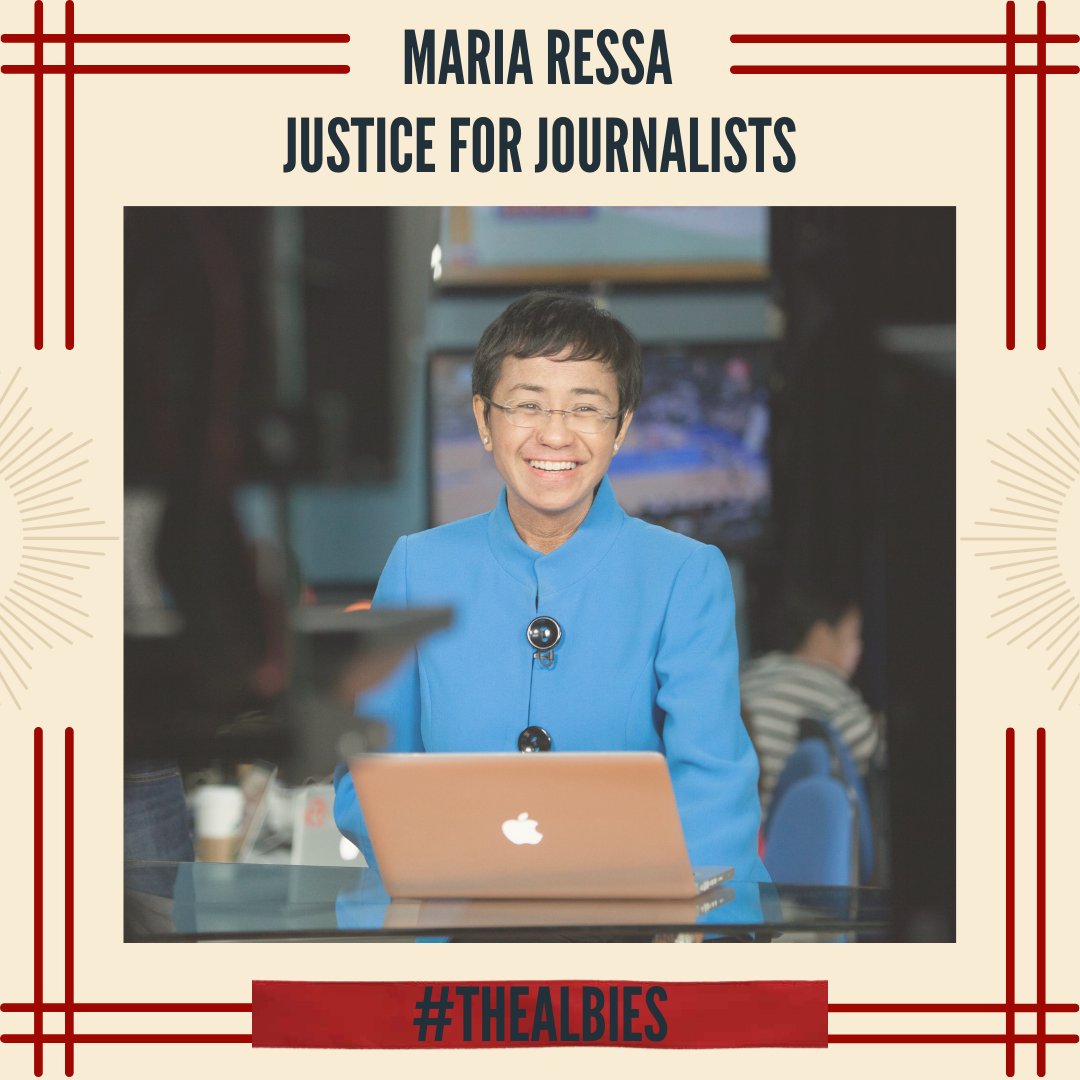 And even after the Albie Awards, she stressed that Maria Ressa continues to do what she does. "By this time next week when we all go back to our regular routines. Amal saving the world, George getting his hair dyed, Maria will be back at her desk in the Philippines—she could stay here and seek asylum—but she goes back to do her job."
The Clooney Foundation For Justice is an initiative founded by couple George and Amal Clooney (who's also one of Maria Ressa's lawyers) to provide legal assistance to victims of abuses of power with the goal of fighting systemic injustice against vulnerable communities including journalists, women and girls, democracy-defenders, LGBTQIA+ persons, and minorities. "Don't take my word for it, it's in the dictionary. It says she's a hero." Just Meryl Streep spitting facts.
You can watch her speech at the Clooney Foundation For Justice Albie Awards below: