Nobel Peace Prize laureate Maria Ressa's fight for justice was recognized in the inaugural Albie Awards.
Related: Maria Ressa Is The First Filipino To Receive A Nobel Peace Prize
Rappler CEO and co-founder Maria Ressa received the Justice for Journalists Award from the Clooney Foundation for Justice's (CFJ) inaugural Albie Awards last September 29 at the New York Public Library.
The CFJ is an initiative founded by the quintessential couple George and Amal Clooney as part of their advocacy to create a world where human rights are protected and where justice prevails. They operate in 40 countries and provide legal assistance to victims of abuses of power with the goal of fighting systemic injustice against vulnerable communities including journalists, women and girls, democracy-defenders, LGBTQIA+ persons, and minorities.
'JUSTICE MUST BE WAGED'
"We believe that justice must be waged — it doesn't just happen. So when journalists are locked up just for doing their job, we try to get them out of prison. When young girls are denied the right to study, work, or marry when they want, we help them fight for their rights through the courts. When minorities are targeted for genocide, we help trigger trials against the perpetrators," shared George and Amal.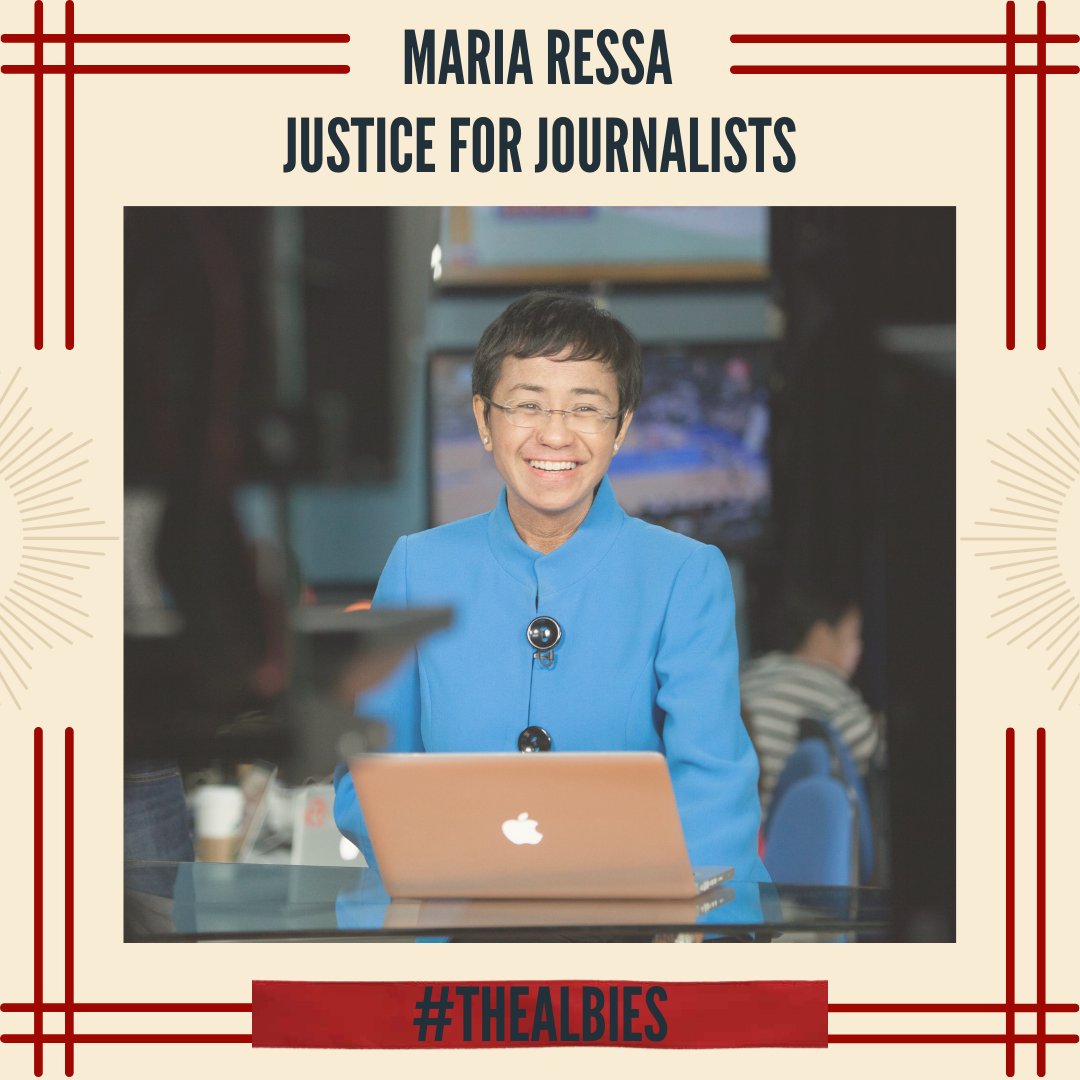 In an effort to recognize individuals who valiantly fight for and devoted their life to justice in whatever form in their communities, the Albie Awards were formed. "Tonight, the awards are shining a light on justice champions who are doing amazing work in their communities, from Belarus to Kenya to South Africa to Manila—but they're doing it at great risk," said Amal during the ceremony. "We wanted to put them on a stage for the night, so people know what they're doing, and shine a protective light on them so they can continue their work and hopefully stay safe."
Other awardees include the human rights activist Justice Albie Sachs who the award is named after. He received a Lifetime Achievement Award recognizing his heroic commitment to ending apartheid in South Africa. iAct, a Los Angeles-based organization that supports genocide survivors in refugee camps, received the Justice for Survivors award.
Meanwhile, human rights group Viasna from Belarus was honored with the Justice For Democracy Defenders award. And finally, Dr. Josephine Kulea of the Samburu Girls Foundation, a Kenyan-based nonprofit aimed at protecting vulnerable young girls, was given the Justice For Women award.
Also in attendance were big names like Michelle Obama, Meryl Streep, Oscar Isaac, Dua Lipa, John Oliver, Julia Roberts, Bruce Springsteen, Tracee Ellis Ross, Gayle King, John Krasinski, Cindy Crawford, Ethan Hawke and many others.
RESSA'S FIGHT FOR JUSTICE
International human rights lawyer Amal Clooney also leads Ressa's international legal team. As of June 2022, the Nobel Peace Prize laureate is facing seven active cases including her June 2020 conviction for cyber libel. Clooney had previously called on the Philippine government to overturn the said conviction that is now being appealed at the Court of Appeals.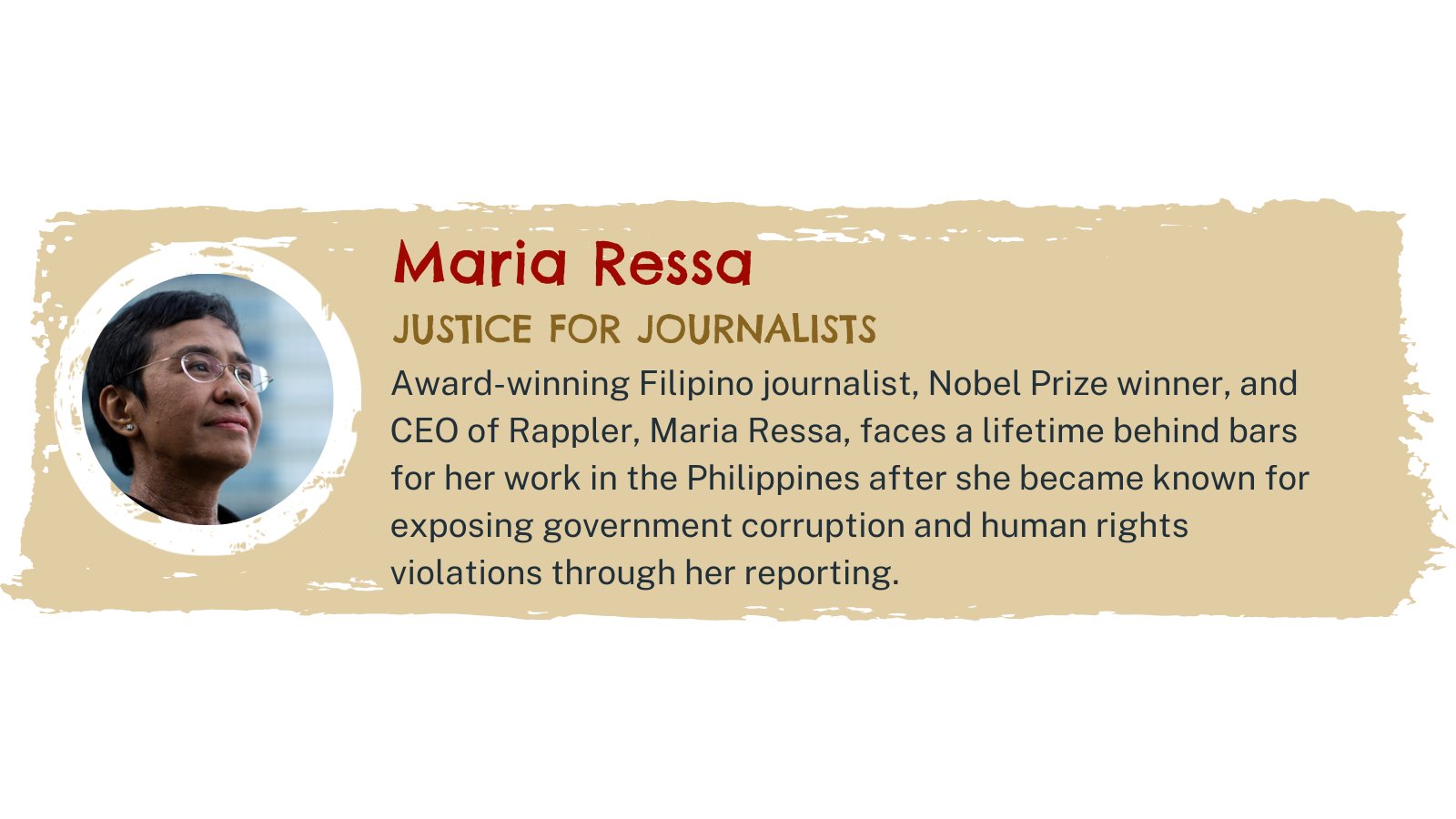 "One down, eight to go. Prosecutors in the Philippines were right to drop this absurd case, and Judge Soriano was right to dismiss it with prejudice. But since none of the cases against Maria have any merit, the authorities should also drop the other prosecutions and overturn her criminal conviction for libel," Clooney said during the dismissal of Ressa's second syber libel suit.
In an interview during the awards ceremony, Ressa talked about what it means to have hope amid prosecution. "I don't think there's any other choice but to keep going. It's kind of like asking where is hope while you have to have hope. There is no other way. You keep moving forward and you hope it gets better."
Continue Reading: Get Inspired: The Masungi Geopark Project Bags UN Award