While the pressure was on for Lapillus to live up to the hype with their first comeback, GRATATA, the girls more than stepped up to the plate.
Related: Meet LAPILLUS, The Newest Global K-pop Girl Group With A Filipino-Argentinian Member
The first comeback is an important release when it comes to many K-pop groups. Following their debut, the comeback can signal whether the group is just all hype or really has the potential for a long career. Now that the initial shine of being a rookie has worn off, how is the group really as artists? For Lapillus, the group definitely had a lot of hype to follow.
Aside from the fact that they've made noise with having former Filipino-Argentinian actress Chanty Vidal as a member, their debut HIT YA! was a loud and bombastic debut that was unlike most K-pop songs out there. Now, just three months from their debut and fresh from their trip to the Philippines, Lapillus is back with a new song called GRATATA and their first ever mini-album GIRL's ROUND Pt.1. The great news is that their first ever comeback is a solid serve.
HERE COMES THE SERVE
Featuring a similar pop sound with HIT YA!, GRATATA stuns with solid vocals and raps from the members. This go around, it looks like each member is given time to shine and flex their vocal abilities with ample lines. As for the beat, it catches you in a near instant, especially with the hard drop during the chorus. It's a simple yet effective beat that is laced throughout the entire song. And yes, unlike HIT YA!, GRATATA has a proper second verse, which makes for a more natural listen. In many ways, GRATATA feels like HIT YA!'s more refined older sister. It still retains the fun pop spirit and confidence, but with noticeable improvements.
As for the track's music video, we're treated once more to a visual spectacle from Lapillus with its mix of CGI scenes and real sets. The visuals on display really catch the eye with the group's focus on a more colorful palette that mixes pastels with blacks and whites. Lapillus was definitely not skating when they prepared for their comeback.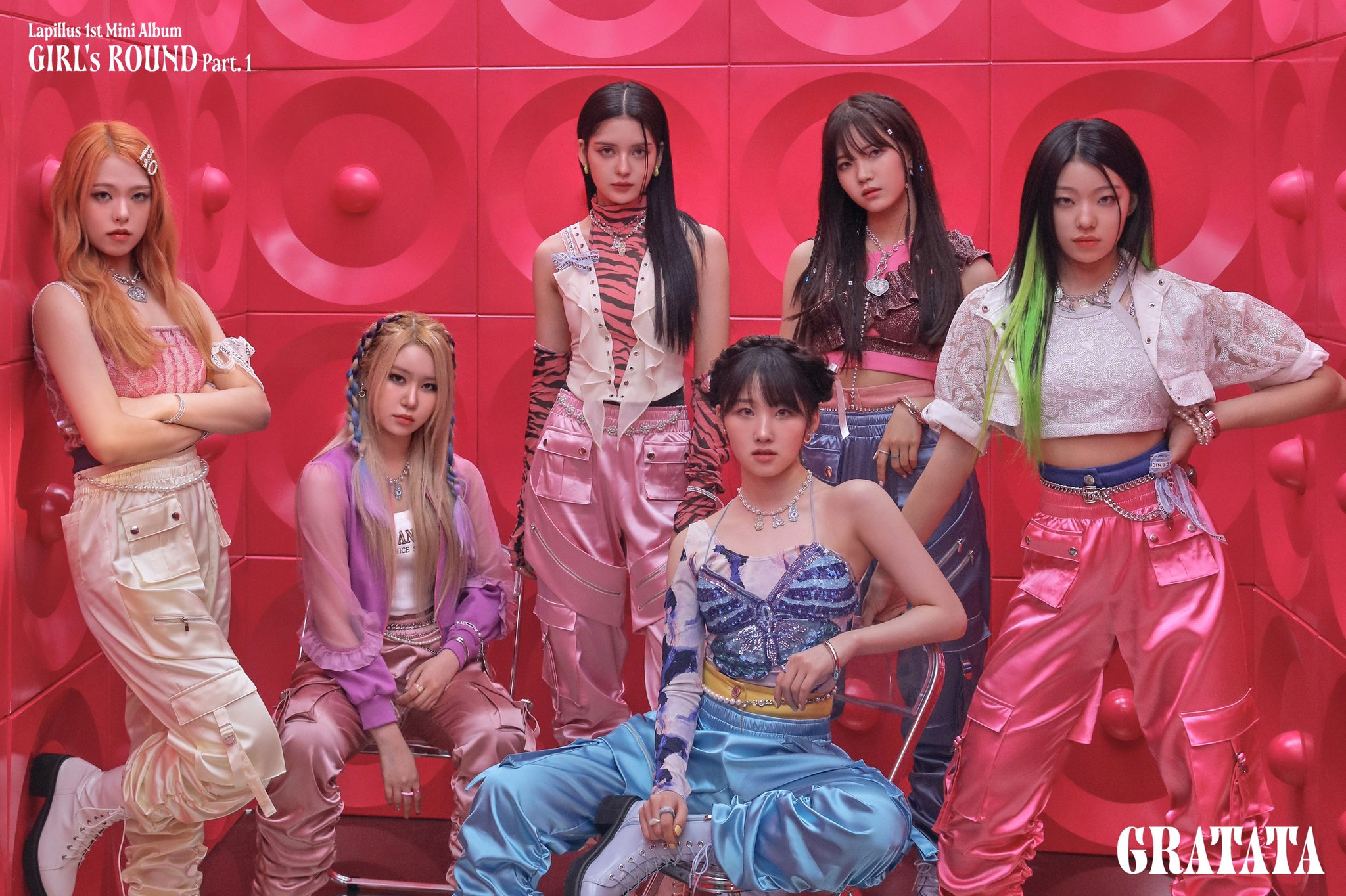 GRATATA serves as a great title track to their EP, GIRL's ROUND Pt. 1 that contains both their previously released singles and two new songs, Burn With Love and the spicy Queendom that's merits a performance stage. And considering that the album's title is Pt. 1, we can't wait for what else this new era for Lapillus has in store.
Continue Reading: LAPILLUS Is Staying Booked And Busy In Their Manila Tour