From NewJeans, BTS, and more, these K-pop groups and idols got us hungry with their fast food collaborations.
Related: The Best K-Pop And High Fashion Crossovers We've Seen So Far
Given their intense performances and hectic schedules, K-pop idols are expected to follow a strict diet to maintain their figure. In as such, it can be assumed that they often avoid eating unhealthy, such as, well, fast food. But it's quite surprising to learn that some of the genre's biggest groups and stars have partnered with such chains to promote their products.
Being some of the best influencers of today, idols have lent their face and clout to remind us of the mouthwatering appeal of fast food joints. It goes to show that fast food will always have a place in people's hearts, even idols can't resist it. Here are a few K-pop groups and idols who secured that fast food bag with a side of fries.
NEWJEANS
As one of the hottest girl groups in the world right now, NewJeans has been booking brand deals left and right. From Gucci to Nike, the girls have been some of the most in-demand idols. Even Mcdonalds Korea couldn't resist the Bunnies. In late February, Mcdonald's got social media talking when they confirmed that the rumored collab between them and NewJeans was a reality.
The campaign revolved around crispiness, with special crispy chicken sandwiches being the meal's star. Customers in Mcdonald's Korea got to experience this partnership with its official launch on March 2. So far, the NewJeans collab has been limited to their home country, and they don't come in special packaging. But we'll be having our hopes up for it to become available in other countries.
BTS
BTS lending their star power to any brand will get people talking. But when BTS x Mcdonald's became a reality, it was a whole other beast. In mid-2021, the world was treated to the BTS Meal, which was chicken nuggets, fries, and a drink that came with sweet chili and Cajun sauce. And it was wrapped in an oh-so-cute signature BTS purple packaging. The hype was real when this first dropped, and we wish it was still on the menu.
JESSI
The rap queen meets the burger king. In 2020, Jessi starred in a commercial for the iconic burger chain where she promoted their new Bulgogi Burger. Consider us jealous that the burger never left Korean shores because it looked really good. We wanted a bite like the way Jessi did.
SHINEE'S KEY
SHINee is known for always showing up and showing out during SM Entertainment's annual costume party, SMTOWN Wonderland. A few years ago, Key dressed up as the McDonald's mascot, Ronald McDonald, and quickly went viral on social media with his iconic meme of putting on the clown wig even being used by non-K-pop stans. Fast forward to 2023, and Key is now a model for Mcdonald's Korea after appearing in a few ads and a commercial for them. We love a full-circle moment.
EXO
EXO's superpowers have sparked once again now that they are set to have a concert later this year. But as early as their debut, the group used their powers to make KFC meals, as seen in this commercial featuring now-defunct EXO-M for KFC China.
G(I)-DLE'S SOYEON
One thing about G(I)-DLE's Soyeon is that she will always give 110% in the things she does, and it includes appearing in fast food commercials. The group's rapper, leader, and producer appeared in a Shake Shack Korea commercial in 2022 that had no business being that good. She got us bopping with her original Shake Shack track. Only Soyeon can drop fire beats about a burger and make us hit the nearest branch.
IVE
What's after like? Probably a pizza from Papa John's since IVE appeared in a commercial for the pizza chain in 2023. And yes, this was the commercial behind Wonyoung's much-talked-about cheese pull. When the pizza is that good, you just have to make that face.
BONUS: BLACKPINK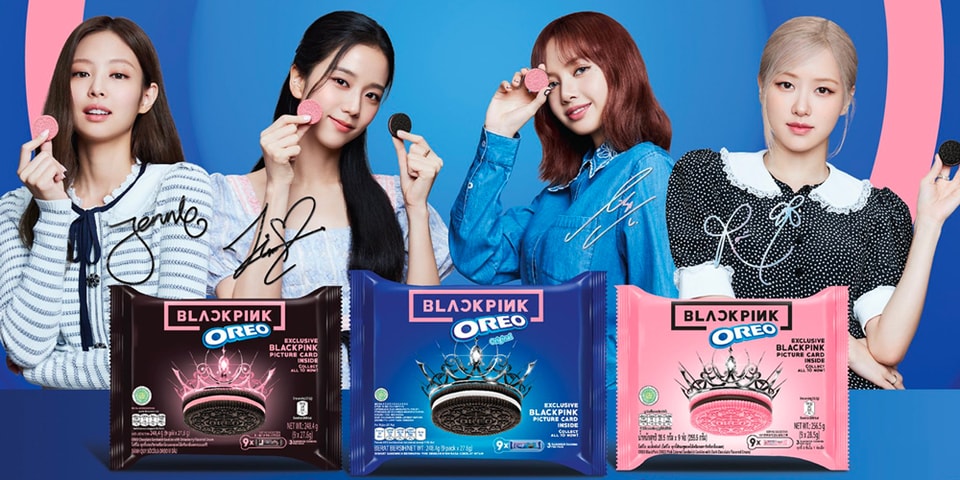 Oreo technically isn't fast food. But they are a guilty pleasure, so we'll let this one slide. BP collaborated with the world-famous cookies for a special BLACKPINK edition Oreos. Instead of the typical black cookie and crème filling, it was a pink cookie with a special chocolate filling or the crème filling replaced with a pink filling. To wrap it all up, it came packaged in black or pink, complete with a photocard of one of the members in each box.
Continue Reading: 8 International Celebrities Whose Guilty Pleasure Is Filipino Food