And just like that, TagSen is truly endgame in a season finale that feels like a fitting close to season two, and even the entire series.
Related: He's Into Her Season 2 Episode 15 Recap And Review: Last Act
After 16 episodes, He's Into Her season two has finally come to an end. With its roller coaster of a story seeing its conclusion, what initially started out as the bubbling love story of Max and Deib went all kinds of crazy, complete with CCTV cameras, love coupons, crying in the rain, break ups, make ups, and much more. It was a supersized episode clocking in at an hour and a half with its runtime dedicated to putting a definitive period on many of the show's characters. It is the end of the Benison barkada, at least for the time being, and most of them got the closure they deserved.
TAGSEN ENDGAME
Taking place right after the unexpected passing of Dale, episode 16 begins with Deib giving a speech at his funeral as he expresses the loss of his brother and how much he misses him. Everyone is there for the service, making for a solemn start to an emotional episode. It then time jumps two weeks later as Benison prepares for the senior ball and the gang plan their college life. Well, except for Deib who is understandably still wrecked by Dale's passing. This is where Max comes in to comfort him, which is a nice change of pace from the past episodes.
For the most part, Deib has been going above and beyond to show his love for Max. So, it's now Max's turn to be there for Deib in his time of need and give that extra effort such as her organizing the lessons Deib missed and his college requirements. She isn't alone though as his friends are also their to support Deib. It's clear though that Deib isn't in the right headspace as he later tells Max that he won't take her to the ball because he's going to Batangas with his family. Deib's mind is not where it should be right now, which leaves their relationship on pause.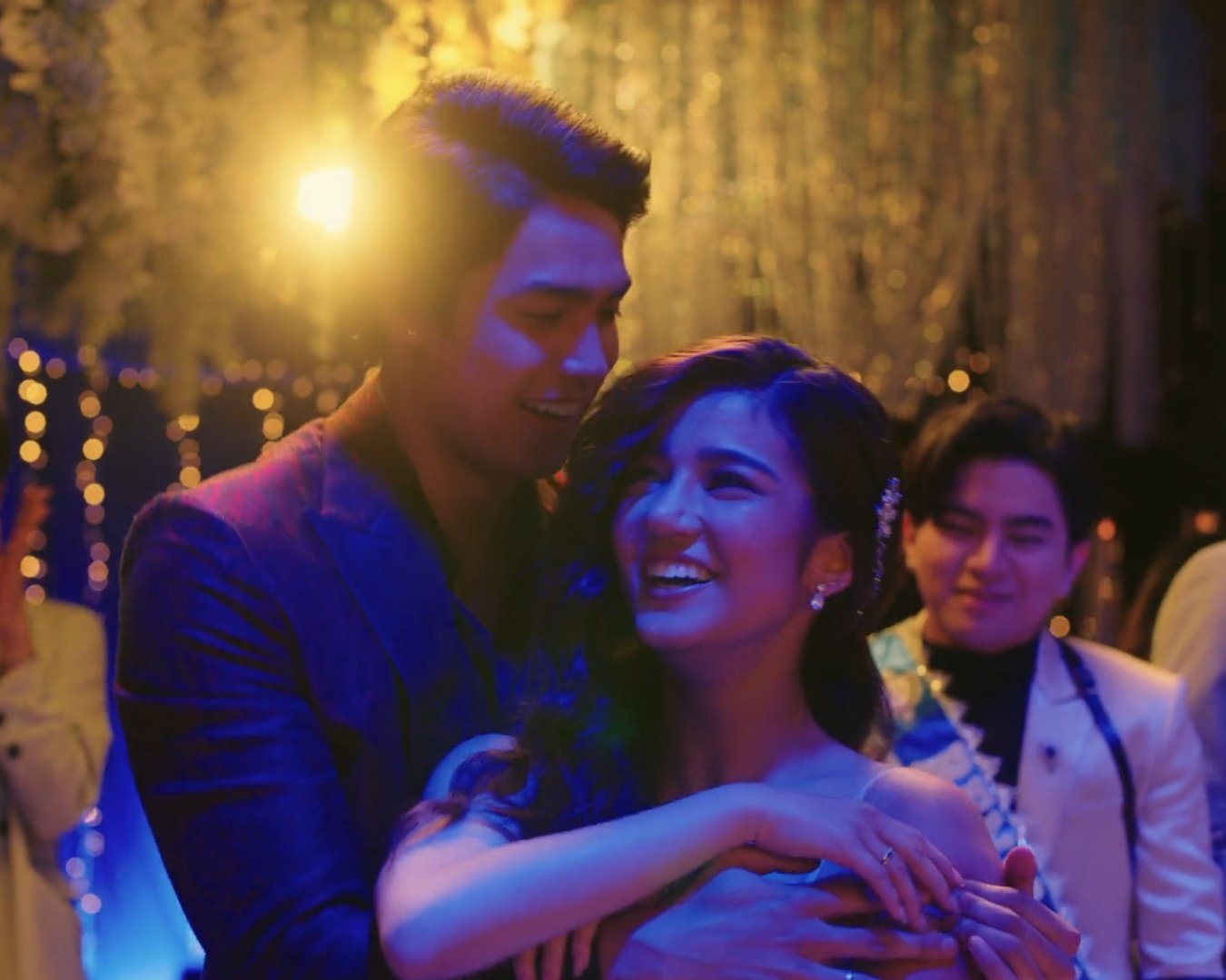 It is a decision Max accepts, but at the same time, bothers her because she considers not going to Japan to study so she can be with Deib when he needs her. Ultimately, Deib changes his mind and goes to the ball with the help of Kim and Randall and shows up just in time as Max wins the Benison Brave award. The two make up and become boyfriend and girlfriend once more, kiss on the cheek and forehead included. And as they fix their relationship, they also get some closure in their personal lives. Deib finally has that heart to heart with his dad and becomes friends with Kim. Max realizes that going to Japan is better for her future. She also finally makes peace with Tita Macy with her step-mom finally seeing Max as a real daughter to her. Max also stays friends with Randall.
EVERYONE GETS PEACE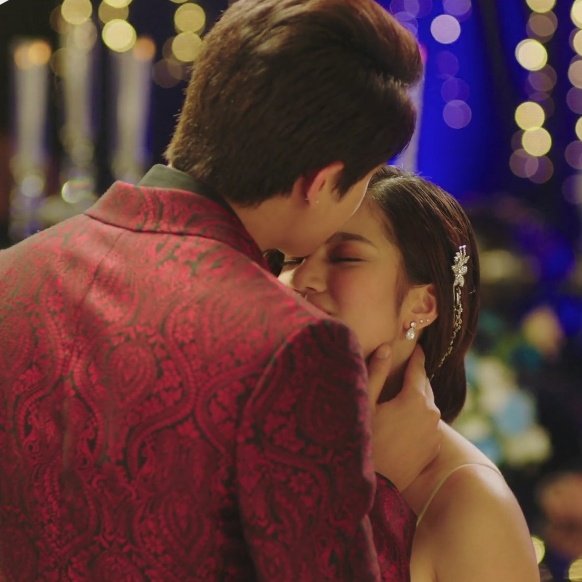 Speaking of Kim and Randall, the two were low-key the surprise stars of the episode. In particular, Kim has a nice 180 when she finally realized that what Max gives to Deib is something she knows she could never do. She learns to accept that and be nice for a change. And as further proof of their redemption arc, she and Randall go to the ball together, but before that, they visit Deib to convince him to be there for Max. The exes weren't there to antagonize, but support TagSen in their time of need. We honestly wouldn't mind if Randall and Kim became endgame. But regardless, we love their roles in the finale.
As for the rest of the group, most of them also get some much needed closure. Naih and Lee bury the hatchet and decide to date again. But this time, it's the ligawan stage first so they won't get carried away by their emotions and get to know more about each other. Michiko, who had one of the best storylines the whole season, finally learned how to heal from both of her heartbreaks. She got an email from Tob explaining why he did what he did, which led the whole group to shed tears. Nurse M, which actually stands for Miguel, also returned Dale's letter to Michiko before she writes a letter to future self how she learned to find peace amidst her pain.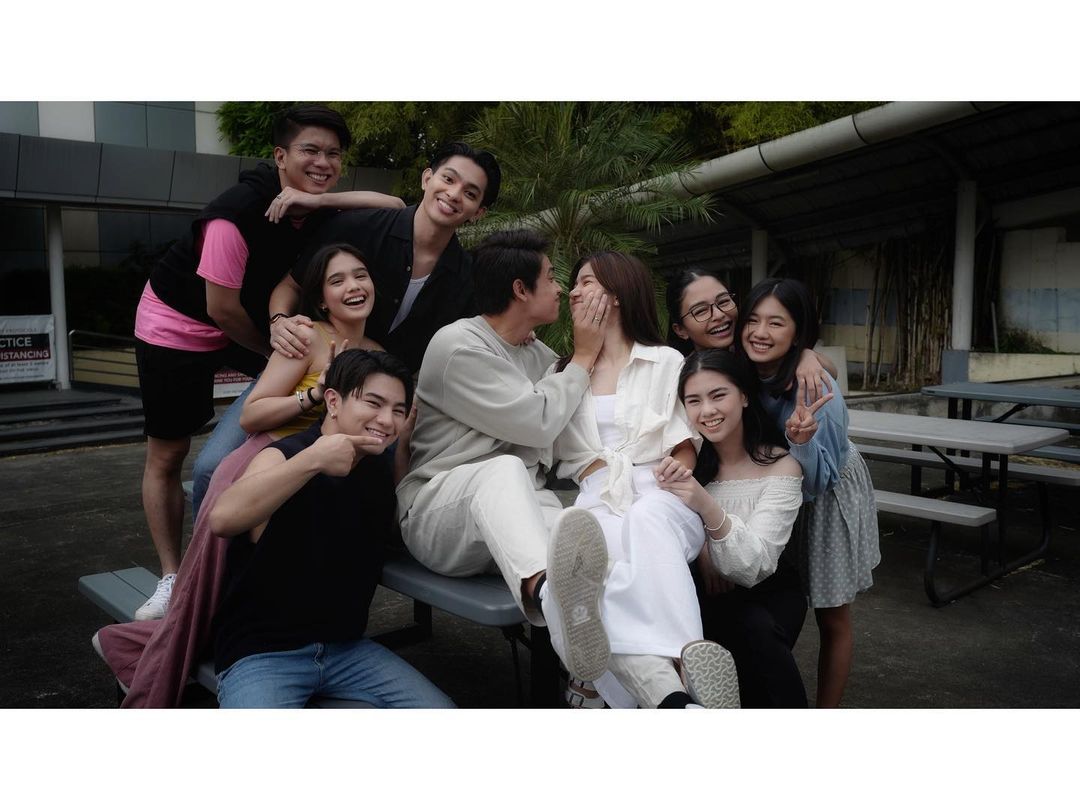 Elle saw her parents become one again, which made for the sweetest of moments the whole episode. Lorde and Khloe finally got a moment when they won ball king and queen though we would have liked it if they had more scenes together. Migs and Ysay seem happy while Karlie is still a bitter Betty, but some people just don't change. While most of the gang will be going on their separate journeys, it's clear that the bond will still be there. College may bring them to different countries, but they will always be there for each other. At the very least, they got to enjoy the ball, which featured a special guest performance from BGYO. Come through budget.
THE BEST TIME OF OUR LIVES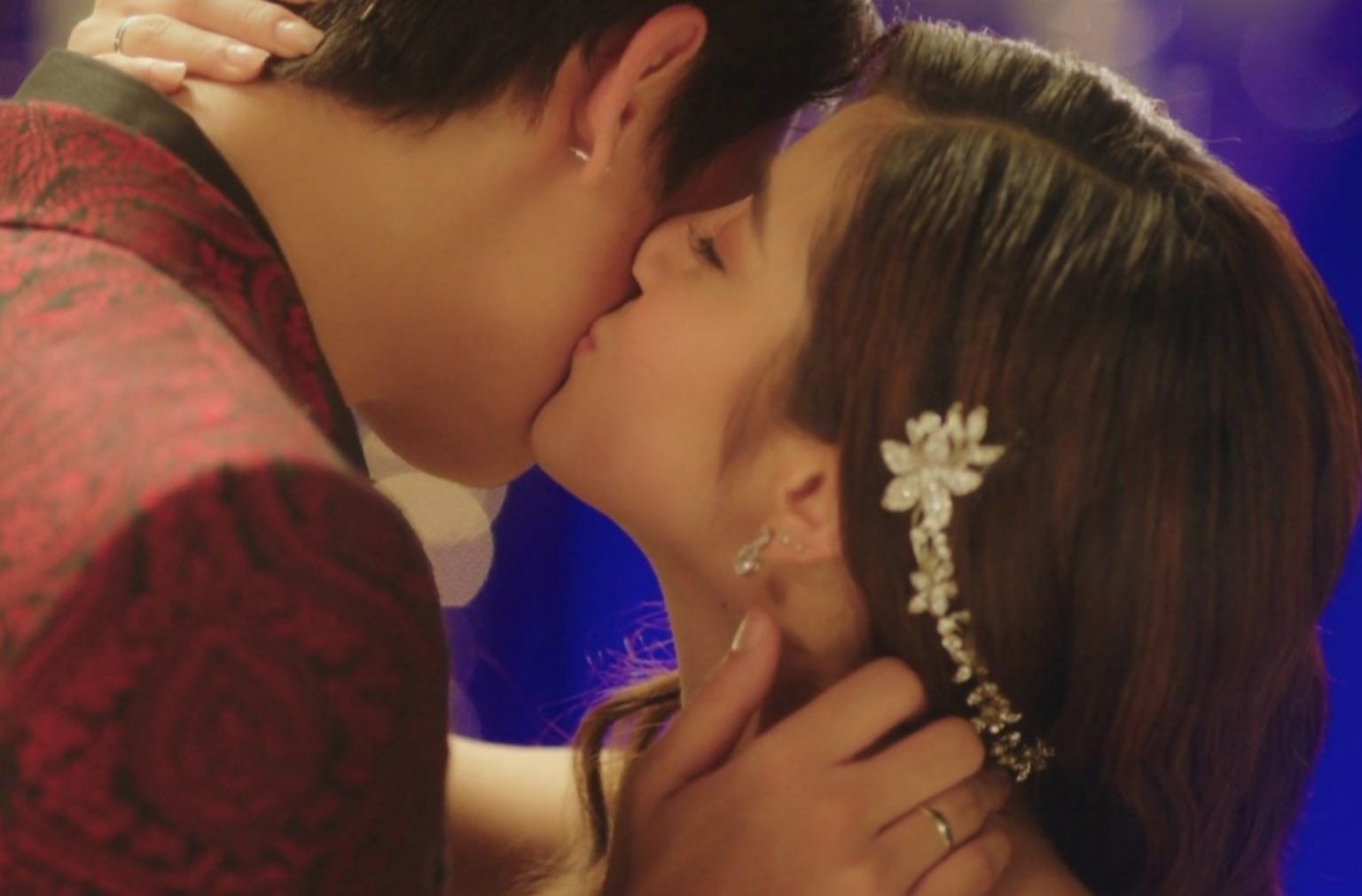 Heading into the season finale, He's Into Her admittedly had a lot of plot threads it needed to resolve. 15 episodes worth of story definitely saw some storylines get more attention than others. But what's great about the finale is that it managed to mostly stick the landing and end the season pretty well. Could some plot threads have benefited from more development? Absolutely. But the season doesn't end with a gaping question mark.
Not only does this feel like a definitive end to season two, but even to He's Into Her as a series. The ball was a nice way to wrap things up, the looks served, the set design was great, and we finally got to see the long awaited cameos from the likes of Esnyr Ranollo thanks to that fan contest earlier in the year. There's no official word yet if He's Into Her gets a season three. But if it does not, we wouldn't mind because most of the characters end in a good place. Of course, you can always mine their college lives for more drama, but that's a conversation for a later date. It was a fun and wild ride following TagSen and friends.
Continue Reading: He's Into Her Season 2 Episode 14 Recap And Review: Healing Night