A hard-hitting hip-hop sound, powerful message, and killer choreo make Future Perfect a wonderful opening to ENHYPEN's new chapter.
Related: ENHYPEN Serves Visuals And Their Inner Bad Boy In The Latest Comeback, Blessed-Cursed
For their debut, ENHYPEN gave us the BORDER series. That was then followed up by the DIMENSION era, their first ever full length album. And now, ENHYPEN is back and embarking on a new chapter in their musical journey. And that begins with the follow up to their debut LP, their latest EP MANIFESTO : DAY 1 and its comeback single, Future Perfect (Pass the MIC). The end result is arguably some of the most bad-ass ENHYPEN has ever looked and a song that has catapulted onto our list of top songs from the group.
I'LL PASS THE MIC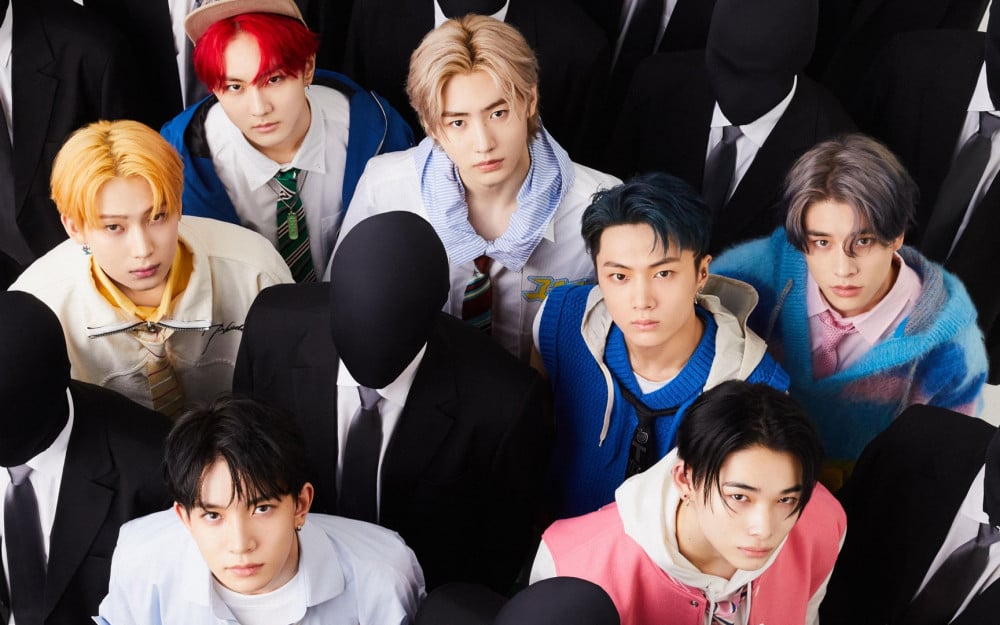 Future Perfect (Pass the MIC) is a hip-hop centered song that goes hard on the beat and practically explodes by the time it reaches its anthemic chorus. The members channel their inner bad boys as they sing and rap about self-confidence and marching to the beat of their own drum. It's a concept and theme ENHYPEN has done before, but it feels different with Future Perfect and its more charged slant.
The vibe of the song feels like they are very much tired of the status quo and are rising up to stand up for themselves. As Jungwon sings, "Walk the line / I hate that line / I realized / We ran together." It's a concept that fits them really well and doesn't relent from start to finish. In a sense, the song almost has this hard-edged inspirational tone to it as they sing and rap about finding a new calling in life. You could even see the song to be played during the training montage of the lead character in a movie. And all of this is told through the group's exceptional vocals.
BRING IT, BRING IT
The music video of the track also delivers on multiple fronts. Right out of the gate, ENHYPEN comes swinging as they dance in an empty airfield while dressed in denim overalls, white shirts, and brown boots. Out of all the scenes in the video, the intro was our favorite because the choreography and formations just gave everything that needed to be given. We then transition to this docks at night setting that looks straight out from a stage in Street Fighter. That scene where Jay is interrogating a man before Ni-Ki pulls him was *chef's kiss*. And, of course, we also have scenes of the group in a school setting. From the looks, concept, themes, fits, visuals, choreo, and more, ENHYPEN embody that hip-hop/bad boy vibe to a T.
They never disappoint and that continues here. And this wouldn't be an ENHYPEN video if it didn't have moment of mysticism. In the latter half of the video, we see Jay running towards a group of clocked figures. But before that, Jungwon uses what looks like time powers to help Jay defeat the bad guys. Everyone looked so good in Future Perfect, but we have a feeling that this might be Sunghoon's era.
Aside from a new song, we can also look to their new EP, MANIFESTO : DAY 1. It's filled with six brand new tracks to get into like the 90s hip-hop inspired ParadoXXX Invasion. Our picks though are for the fun rock love track TFW (That Feeling When) and SHOUT OUT which is extra special as Jake himself had a part in writing the song. We just wish that Foreshadow was a full song because it sounds so good. This new era for ENHYPEN is definitely not disappointing as we see the group improve further and explore their musical talents. If this is Day 1, we can't wait to see how else this new era turns out.
Continue Reading: The K-pop Comebacks And Concerts This July 2022 That Got Us (And Your Wallets) Screaming