With Shawty, Donnalyn has dropped yet another confidence-boosting track as her collaboration with TECNO empowers you to embrace who you are.
Related: You Look So Good Tonight: Donnalyn Wants You To Embrace Your Uniquely Beautiful Self
There's no denying that Donnalyn knows how to deliver a bop. And more importantly, she always includes some form of empowerment theme in each of her tracks. As early as her debut single, Kakaibabe, Donnalyn has used her music career to share uplifting messages to her fans of loving and accepting themselves for who they are and not being afraid to flaunt what makes them special. That empowering theme continues with the release of her latest single, Shawty, as she and TECNO want you to own the night and walk the streets like the baddie that you are.
MAKE ME YOUR SHAWTY
Serving as her collaboration with TECNO Mobile Philippines, Shawty is Donnalyn's newest rap song that puts the focus on love, specifically that desire of wanting to be with that special someone. But what helps Shawty stand out from the crowded field of love songs is that it rouses the listener to gain confidence and feel good about themselves breaking stereotypes. Donnalyn's solid bars brings up how being with her, or any women in general, is going to be worth your while.
And she also uses the track and music video to highlight women that have all kinds of body types, skin colors, and facial features. Who says you need to follow society's expectations and act or look a certain way for people to like you. Certainly not Donnalyn. The track is all about embracing your true beauty, to feel good about yourself, and confidently own the night.
IT'S ALL IN THE CONFIDENCE
You can confidently own the night with the help of the TECNO Camon 19 Series. Its latest campaign of promoting beauty inclusivity goes hand-in-hand with Donnalyn's new track. With the Camon 19 Series, you can put yourself in the best light thanks to it having one of the best performance camera smartphones for stylish go-getters. The 64MP Bright Night Portrait lens and RGBW Color Filter Sensor technology very much will give you the confidence to capture those standout moments, even in those low-light and light sensitive situations, because as they say, #YouLookSoGoodTonight.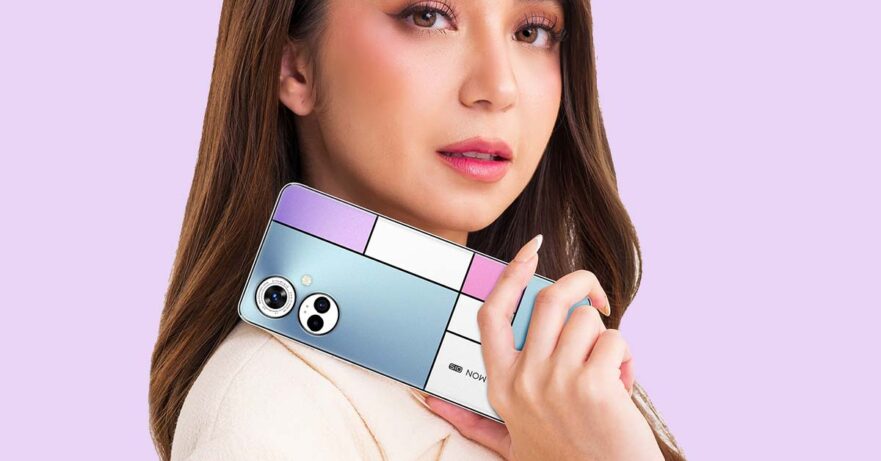 TECNO Mobile has always been about being innovative with their smartphones, stylish about their design, and passionate about the positive messages they want to deliver. And their award-winning Camon 19 Series is all that and more as you confidently share your best self. Even Donnalyn says it herself, "Plus points pag naka-Tecno."
YOU LOOK SO GOOD TONIGHT
To help further bring out this empowering vibe, Donnalyn enlisted a bevy of her famous friends to appear in the music video. The basketball-themed video oscillates between Donnalyn watching a basketball game, to her becoming the queen of the court, and then her and her besties arriving in the club like the confident queens that they are. Joining Donnalyn are stars like Awra Briguela, Jillian Ward, and Baninay Bautista who very much channel the energy of the track as these diverse beauties strut their stuff and be their unapologetic selves.
If ever you're looking for that next track to add to your confidence-boosting playlist, Donnalyn's Shawty will definitely not disappoint. At the end of the day, the track and TECNO Mobile Philippines remind us that all it takes is that belief in yourself and a little push to own the night and flaunt what makes you special.
Continue Reading: Donnalyn Bartolome Assembled An All-Star Cast To Play A Filipino Version Of Squid Game