BLACKPINK's Jennie, or should we say Jennie Ruby Jane, is heading to Hollywood where she stars alongside Lily-Rose Depp in The Idol from The Weeknd and Euphoria creator Sam Levinson.
Related: 10 Of The Most Expensive Chanel Pieces Jennie Kim Has Ever Worn
While the wait has indeed been long, it seems as if 2022 may just be one of the best years for BLINKS in a while. BLACKPINK's hiatus is set to end with a new comeback and album dropping this August. After that, the group is set to go on a world tour that is described as the biggest world tour for a K-pop girl group yet. And even before that happens, BP is having a free virtual concert in PUBG Mobile later this July.
But aside from that much needed new music, the girl's solo activities have been keeping us company. And one of the most exciting to look forward to is the fact that Jennie is finally set to make her acting debut. But it isn't a K-drama. Jennie Kim aimed for the big leagues and is flying all the way to Hollywood with a role in HBO's highly anticipated new series, The Idol.
LOVE, SEX, DRUGS, AND MUSIC
HBO recently dropped the first trailer for The Idol and witness the first glimpses of what is described as "The sleaziest love story in all of Hollywood." The show is anchored on the music industry and the dark and sexy underpinnings that surround it. In particular, the series is set to center on a self-help guru and cult leader (The Weeknd) who develops a complicated relationship with an up-and-coming pop star (Lily-Rose Depp). In the trailer, we see the typical trappings of Hollywood stardom, mansions, parties, drugs, fast cars, money, and cults. Sound tracked by a bopping club beat, the trailer features short clips of the young and famous in Hollywood getting down and dirty in the world of music and celebrity.
This dark and mature series comes from The Weeknd, Reza Fahim, and Sam Levinson, as in the creator of Euphoria. Given how The Weeknd has been a major force in the industry and has also talked about the shady side of the industry, the show feels like a perfect vehicle for him. Meanwhile, Sam Levinson's much talked about take on youth culture should give The Idol that twisted yet oh-so satisfying Gen Z energy. Helping tell this sexy, brooding, and eccentric tale is a cast of young A-list stars that include The Weeknd himself, Lily-Rose Depp, Troye Sivan, Debby Ryan, Rachel Sennott, Suzanna Son, and Steve Zissi. And also part of the cast is BLACKPINK's very own Jennie.
ACTRESS JENNIE IS HERE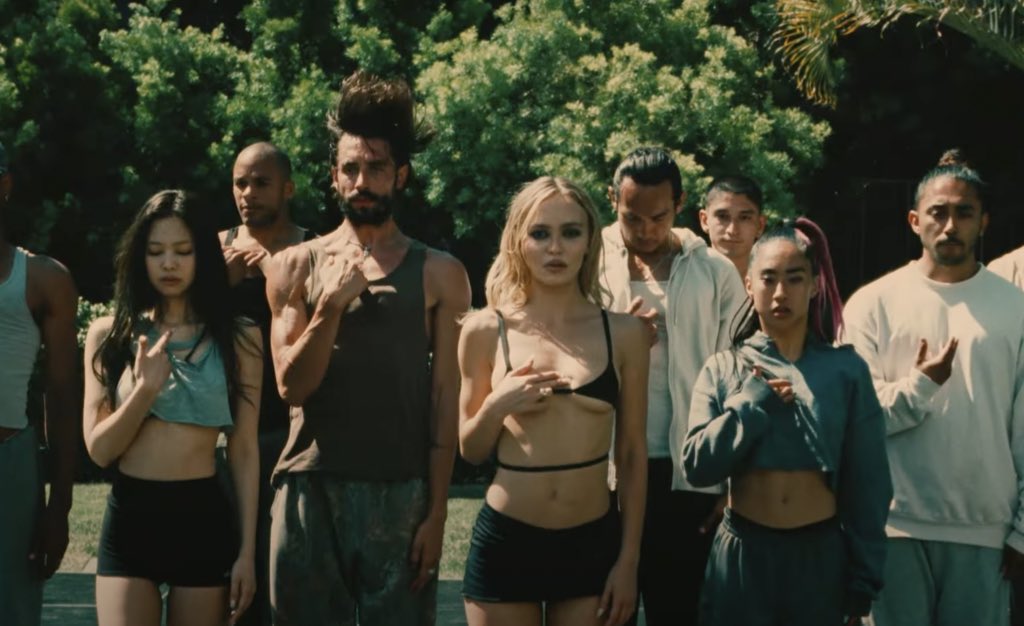 A few months ago, it was reported that Jennie got a supporting character role on the show. And those reports were true as we get our first glimpses of her in the teaser trailers, where she goes by Jennie Ruby Jane. We first see her with Depp's character in a group as they have something in their fingers. We then get a brief glimpse of her as she parties alongside The Weeknd and Depp's characters at a club. She and Rose-Depp also share a steamy moment (literally) in the sauna. While her exact role hasn't been revealed yet, based on what has been shown, it looks like she might be friends with The Weeknd's character and even a member of the cult. "I found the script very intriguing, so I wanted to be part of the series. I feel very excited. I'll work hard, so please watch me with affection," said Jennie through her agency, in a quote published by Korean news agency Yonhap.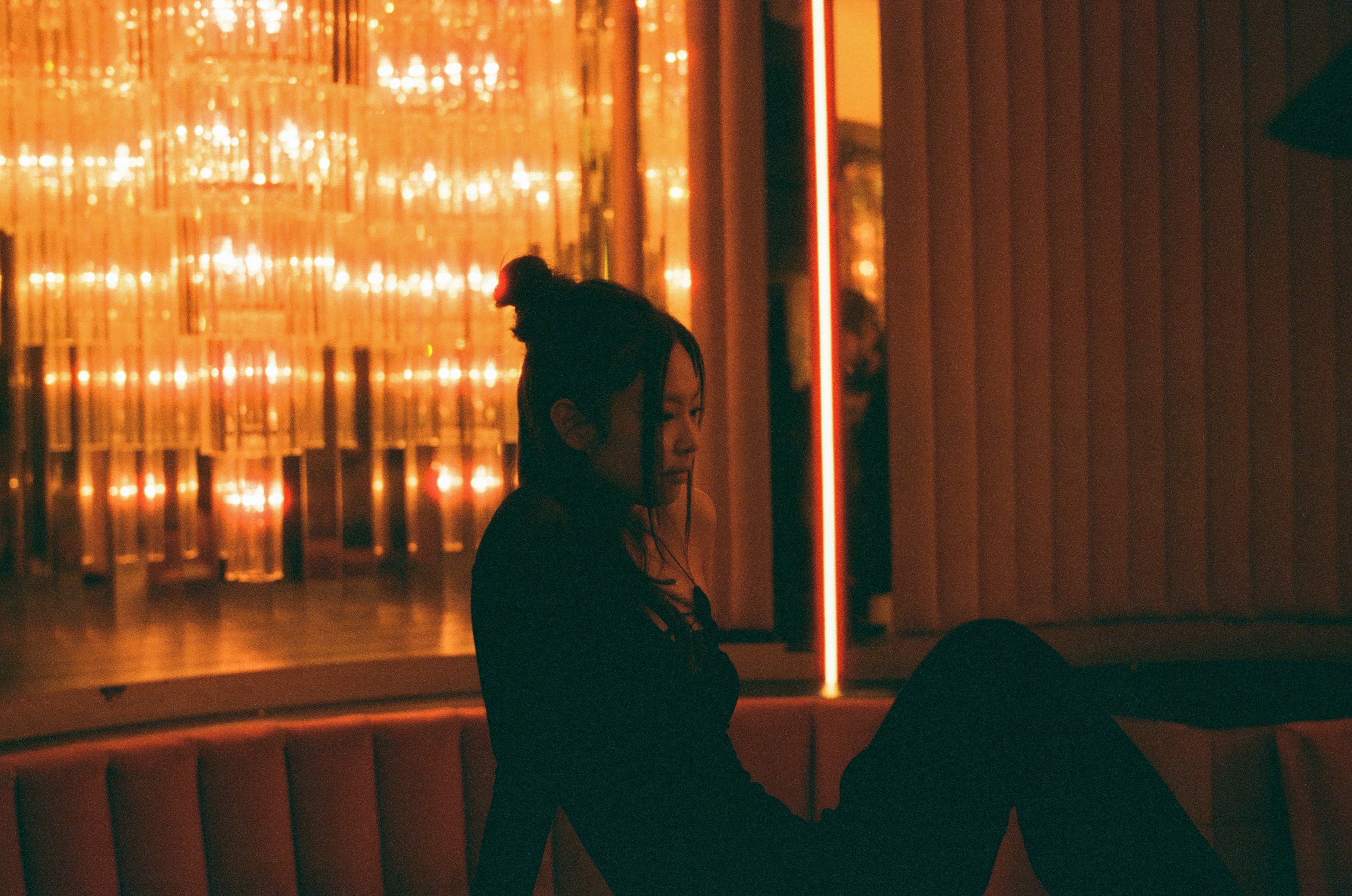 While most K-pop idols usually pick more wholesome roles for their acting debut, Jennie really decided to skip all that and appear in a Hollywood show that won't skimp on the drugs, sex, and other vices. But you know what? We love the change of pace and are excited to see Jennie flex her acting chops for the first time. We were already looking to see this show given the people involved and now we're curious to see what Jennie brings to her acting debut.
While she has appeared in bit roles in the past, her role in The Idol serves as her meatiest acting gig to date. Even though her role is just a supporting one, you will be seeing a lot of her on the show as IMDB credits her as appearing in all six episodes of the season. And by the way, Jennie is now the first ever Korean idol to have their acting debut be in an American TV show. Young icon behavior, really.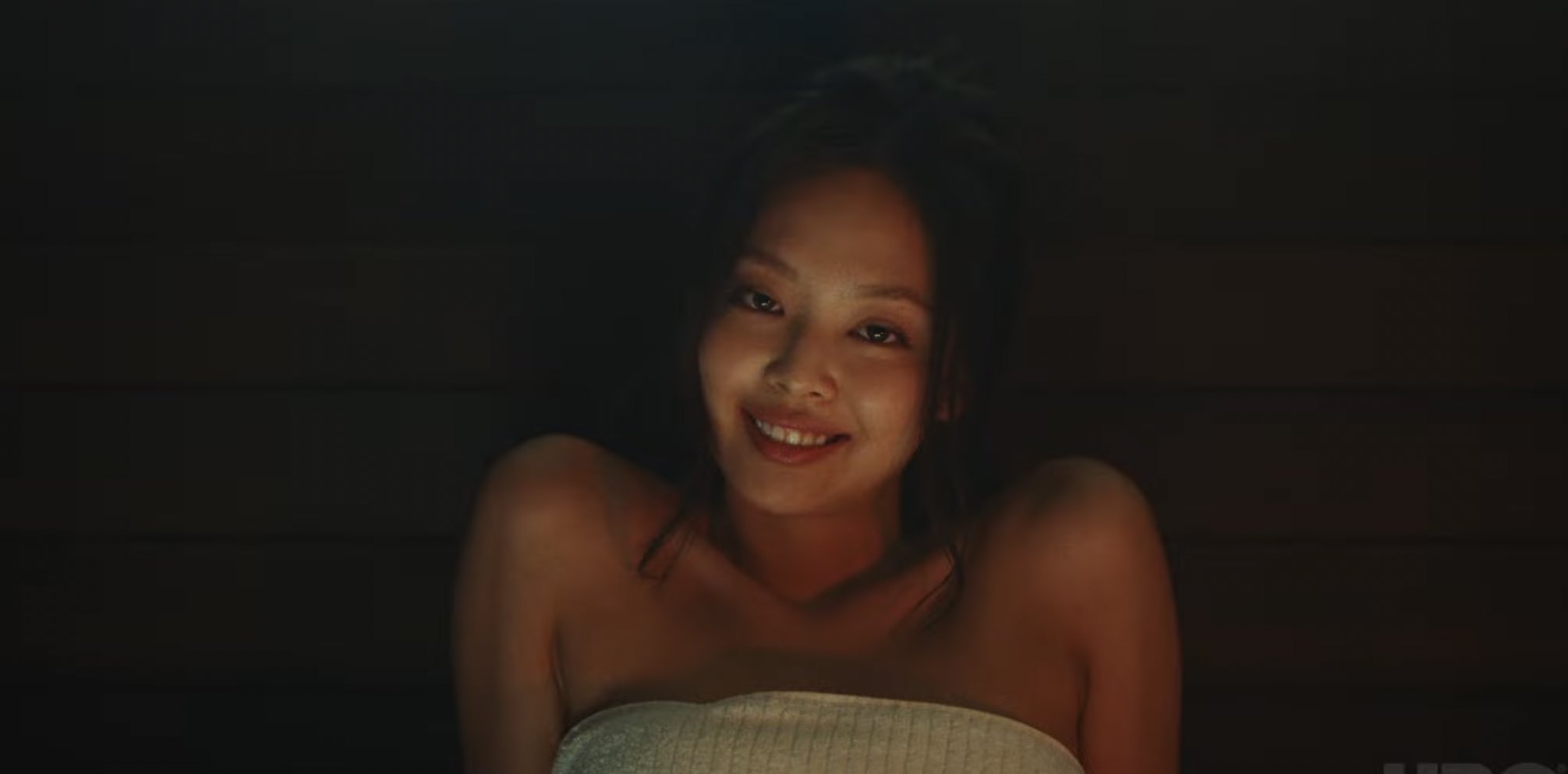 Jennie is no stranger to her co-stars though as you may remember those picks of Jennie hugging with The Weeknd at a party while she and Depp have hung out before given that both are ambassadors for Chanel. It is also quite appropriate that Jennie is appearing in a show called The Idol and she is a K-pop idol herself.
2023 #THEIDOL pic.twitter.com/sYRI5VNO8H

— HBO (@HBO) October 6, 2022
In the tail end of 2021, Jisoo made her lead actress in a K-drama debut in Snowdrop, a show that turned out to be more tension filled than we expected. And now, Jennie is the next member of BLACKPINK on the call list to hit our TV screens and add another achievement to her already long list. The Idol is set to drop on HBO Max in 2023.
Continue Reading: Bretman Rock and Jennie Kim In One Frame Finally Happened And We're Not Over It