As BGYO continues to rise in the ranks, their inclusion in HALLYUWEEN 2022 is another deserved milestone for them, despite what some may say.
Related: BGYO Turns One: A Look Back At Some Of Their Most Memorable Moments
In case you didn't know, there are around four or so months left until BGYO's second anniversary. In just those two years though, the group has really made a name for themselves as a P-pop force. The Aces of P-pop is seen as one of the top groups in the country and have performed in front of audiences around the world. As their career continues, they rack up more achievements and milestones. And they just made their latest major career move when it was announced that the group was being included in the line-up of the first ever K-pop Halloween party, HALLYUWEEN 2022. And as the only P-pop group, Filipino act really, to make it on the line-up, that's an achievement.
IT'S A K-POP HALLOWEEN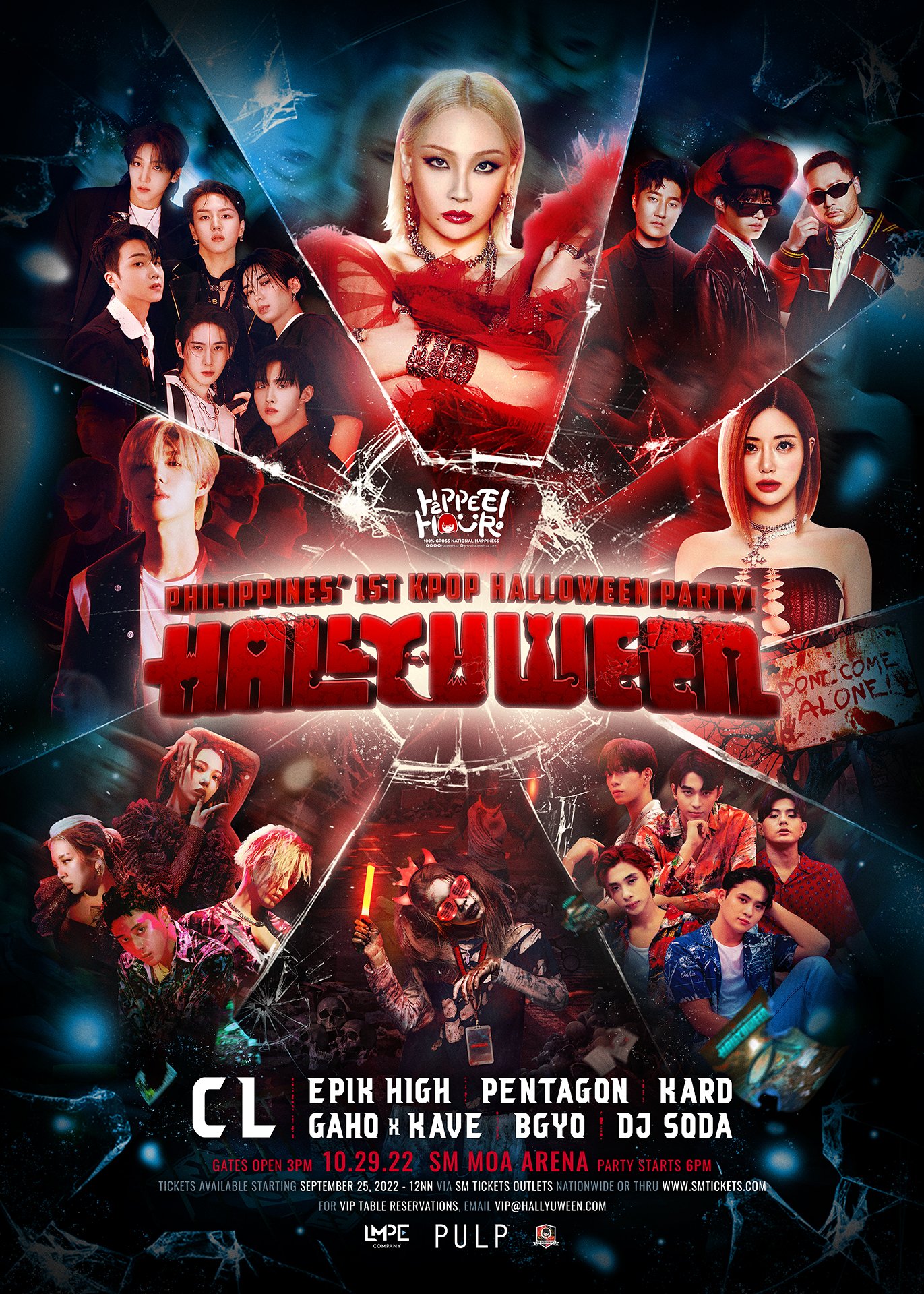 Revealed on September 5, HALLYUWEEN 2022 comes from PULP Live World and is set to be the first ever K-pop-focused Halloween party in the Philippines. The concert is set to be held at the MOA Arena on October 29, Saturday, just in time for Halloween. While the event may be more than a month away from now, it already has us intrigued. For starters, we've never seen anything like this before. Aside from the performances, are concert goers also going to go trick-or-treating? Maybe they have to walk through a haunted hallway to get to their seats. Or are they going to be sitting beside zombies, ghouls, and ghosts? At the very least, people may be asked to show up in their Halloween costumes to fit in with the theme.
Spooky has never looked this exciting! Happee Hour and PULP Live World present the country's first ever K-POP Halloween Party, HALLYUWEEN 2022. Happening this October 29, 2022 at the @MOAArena SM Mall of Asia Arena.#HALLYUWEENPH2022 pic.twitter.com/MAmlPs1GIM

— PULP Live World (@pulpliveworld) September 4, 2022
Secondly, the line-up for the concert is exceptional. It's a diverse line-up of Korean music stars. There's the queen of the bad girls herself, CL, who's headlining the show. She is joined by K-hip-hop group Epik High, boy group Pentagon, underrated co-ed group KARD, Korean musician Gaho and the rest of his members from Kave, and DJ Soda. There are a lot of angles being covered with the line-up that will satisfy a variety hallyu fans.
SCREAMS (OF JOY) WITH BGYO
Laslty, BGYO is set to perform at the concert and they are the only Filipino act on the line-up. The fact that BGYO was selected to join these Korean stars onstage is a testament to their prowess. This isn't the first time BGYO has performed at a K-pop centric event as they performed at the Be You concert with Red Velvet. HALLYUWEEN 2022 could serve as a great opportunity for them to perform and introduce themselves to thousands of potential new fans as well as showcase their skills.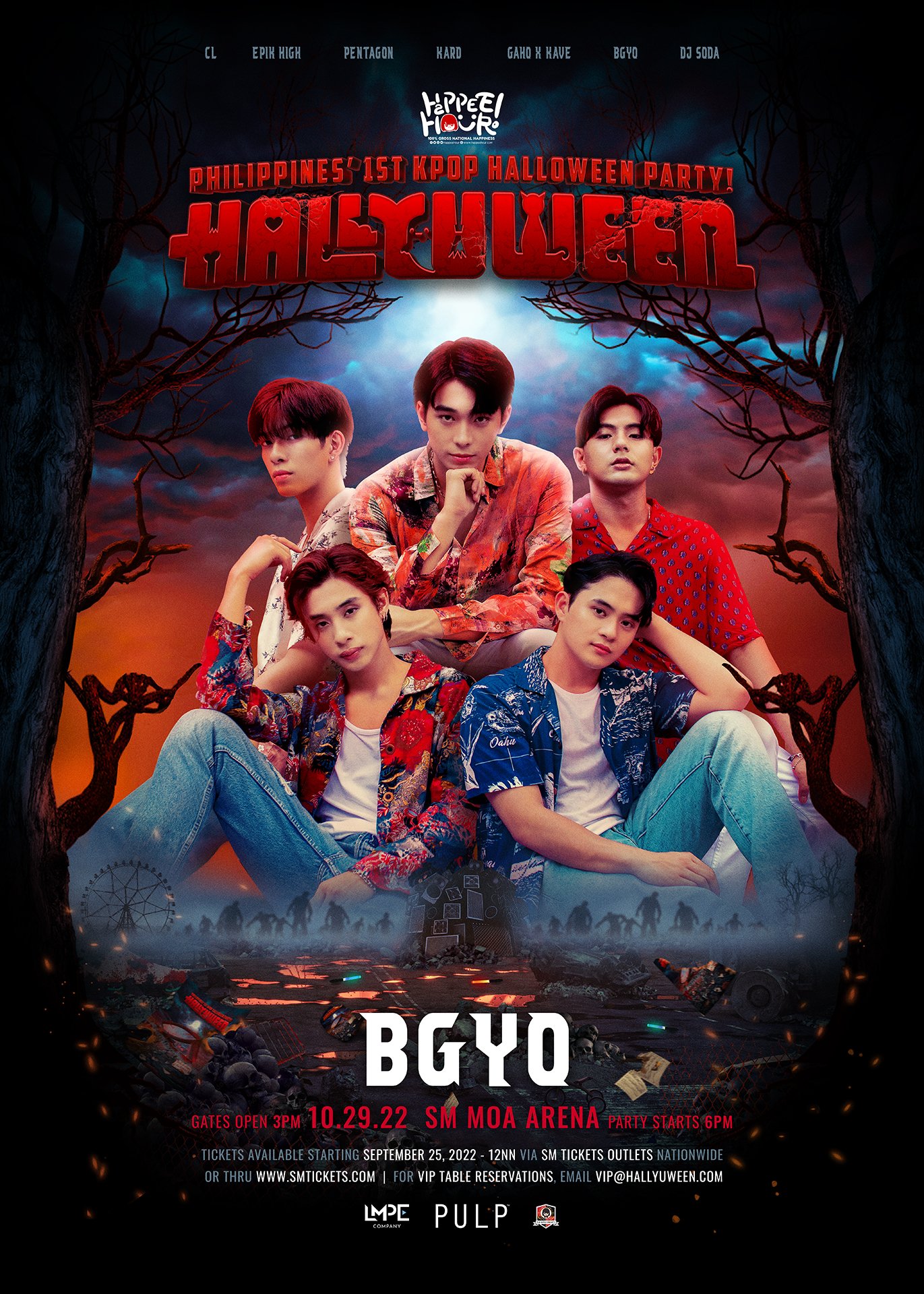 Now, some might be shady and say that BGYO being on the list ruins the concert or that they don't belong. But do know that HALLYUWEEN is straight from the mind of Happee herself. Inang knows what she is doing, so for her to include BGYO in the list is not a mistake. They are there for a reason. Besides, there is nothing wrong with BGYO or other P-pop groups having a platform to perform and promote themselves. They aren't even the headline act. Also, this can be a great opportunity to see BGYO, and the six K-pop acts, perform in their Halloween costumes.
So, don't be a hater. Instead, just be excited for this first-of-its-kind concert that you don't want to miss, especially if you want something to do on Halloween weekend. Tickets for HALLYUWEEN 2022 go on sale beginning September 25, 12 noon, via SM Tickets.
Continue Reading: And We're Live: Concerts Coming To The Philippines This 2022 And Beyond (So Far)