Can't think of a Halloween costume for this 2022? Let's take a look back then at some iconic and memorable beauty looks from last year for a little inspiration.
Related: Fill Your Halloween Itinerary With These Scary Good Activities
At this point, we're all looking forward to getting all dressed up for Halloween. Sure, it's all about the tricks and the treats, but why not look like one, too? Whether you're going door-to-door for some candy, or heading out to a Halloween-themed party, it's the perfect time to dress whatever, or whomever you like.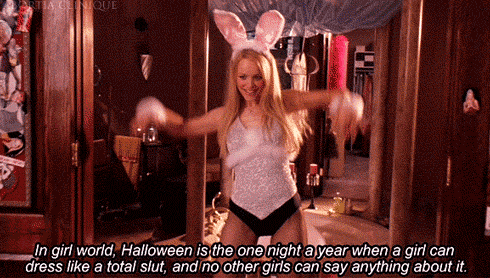 To quote Cady from Mean Girls, "In the real world, Halloween is when kids dress up in costumes and beg for candy. In Girl World, Halloween is the one day a year when a girl can dress up like a total s*** and no other girls can say anything else about it." She definitely understood the assignment, and you should, too.
The problem is, you never want to put the same beat that you did last year. If you're feeling a little pressured, don't panic; we're here to help. It's a no-brainer that costumes are an essential for Halloween. But what completes the look and overall vibe is the makeup. So, if you're running out of ideas on who to be this Halloween season, let's take a look back on some of the best beauty looks from last year for some inspo.
Julia Barretto as Cat Woman
Isabelle Daza as Beetlejuice
BJ Pascual as Zsazsa Zaturnnah
Gabs Gibbs as Patrizia Reggiani from House of Gucci
Chi Gibbs as Scarlet Witch
Mimiyuuuh as Hinata Hyuga from Naruto
Tim Yap as Player 001 from Squid Game
Toni and Kingzie Sia as Cosmo and Wanda
Niana Guerrero as Coraline
Seth Fedelin as Chucky and Andrea Brillantes as Chuck's Bride
Chloe Bailey as Lola from Shark Tale
Lizzo as Baby Yoda
Cardi B as Morticia Addams from The Addams Family
Ariana Grande as Miss Creature from the Black Lagoon
Harry Styles as Dorothy from The Wizard of Oz
Kourtney Kardashian-Barker as Kim Boggs and Travis Barker as Edward Scissorhands
Related: Try The Halloween It-Girl Makeup Look Of 2022: Vampire Skin